Hover bikes that seems to come to Star Wars to enter the battle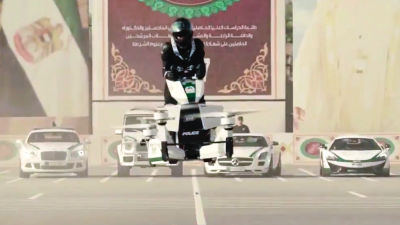 Dubai police revealed to introduce a hover bike that flying in the air. However, there are tasks to actually operate the hover bike, and it is unclear whether the actual warfare will proceed smoothly.

Star Wars-style 'flying bikes' to be used by cops in Dubai
http://www.ibtimes.co.uk/star-wars-style-flying-bikes-be-used-by-cops-dubai-1643274

Dubai police will introduce RussiahuversurfA quad-cotter type hover bike called "Scorpion" developed by the company. You can see what kind of hover bike is Scorpion of one-seater specification in the following article.

Hoversurf releases flight test video of the flying bike "Scorpion 3" - GIGAZINE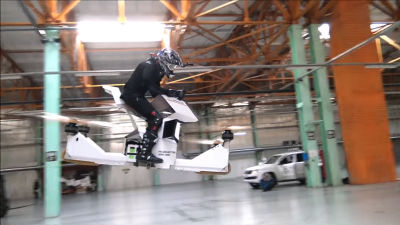 The Dubai police also publish the Scorpion of the Dubai police specification planned for introduction on official Twitter in the movie.

# شرطة _ دبيتطلق# مشروع_ الدراجة_ الطائرة
زورونا في# جيت كسللتعرف على مزايا# الدراجة_ الطائرة# جيت كس 2017pic.twitter.com/VGr 3 g LZaR 3

- Dubai Police شرطة دبي (@ DubaiPoliceHQ)October 11, 2017

A pilot straddling Scorpion wears a helmet or dedicated suit.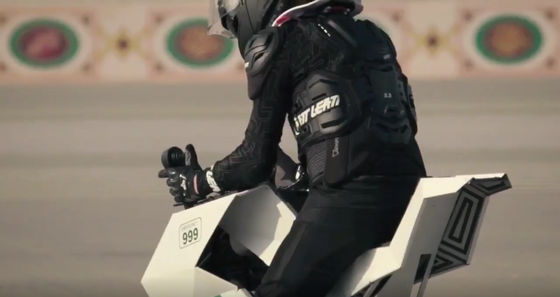 With Scorpion weighing 300 kg, you can fly from 5 to 70 mph (about 110 km / h) for 25 to 30 minutes. The maximum speed is 100 mph (about 160 km / h), and a removable battery is adopted.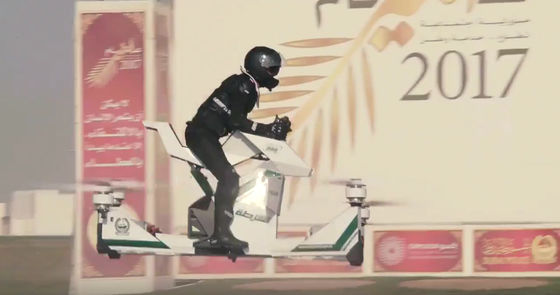 Scorpion also allows remote control like drone. You can fly automatically up to 6 km distance. It is also possible to arrange Scorpion on site as urgent by using smartphones.



The state of making of the above movie can be confirmed in the following movie. You can check the high mobility of Scorpion.

Dubai police unveil flying motorbike drone hybrid - YouTube


Scorpion to raise the sand smoke and begin to rise.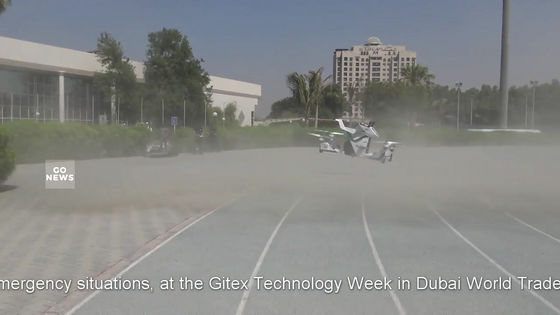 It will quickly rise to the sky.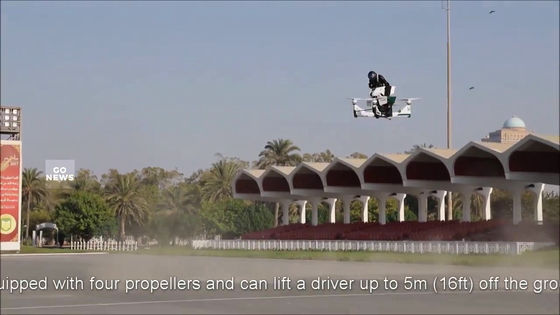 Using Scorpion, which is more mobile than helicopter, it is going to be a warning from the air.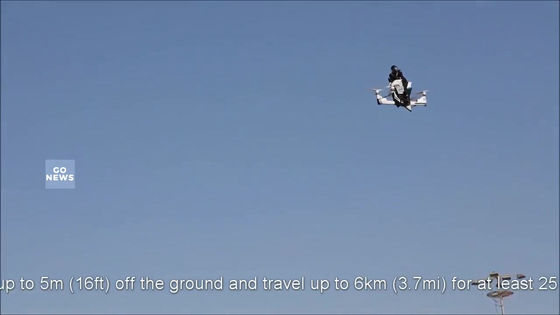 With Dubai policehoversurfHas officially concluded a contract. Hoversurf's Alexander Atomanov said on Facebook that Dubai police have agreed to supply production for the introduction of hover bikes.


Dubai police decided to introduce a hover bike, but Scorpion of the Dubai police specification is under development. It is obvious that there is a problem in terms of safety in the state where the quad copter's fin is exposed, so it is an idea to see what kind of design will change to the actual battle.