The US Department of Defense plans to develop a hover bike that can be disassembled lightly and compactly, and can be mass shipped to the battlefield.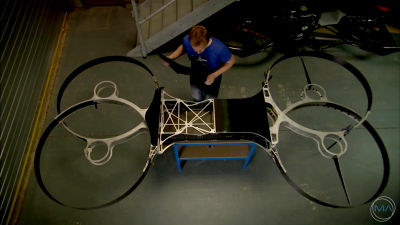 A British company that the US Department of Defense is developing a hover bike "Malloy Aeronautics"It became clear that we will jointly develop a hover bike in cooperation with.

U. S. Defense Department to develop UK hoverbike | Reuters
http://www.reuters.com/article/2015/06/22/us-airshow-france-hoverbike-idUSKBN0P21C720150622

Malloy Aeronautics (Malloy) is developing a double passenger hover bike "Aero-XWe planned to market in 2017, and we accepted the reservation.

The world's first flying two-seater hover bike "Aero-X" starts reservation reception - GIGAZINE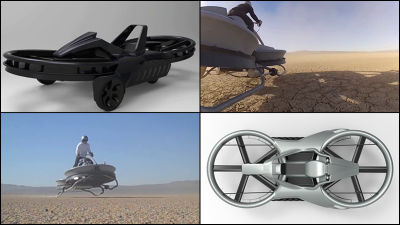 Furthermore, a miniature model of Aero-X's one-third scale "MA Drone 3"We made a flight test, and we were recruiting development funds at cloud funding site Kickstarter.

"MA Drone 3" which realized the flying bike "Hover bike" on 1/3 scale - GIGAZINE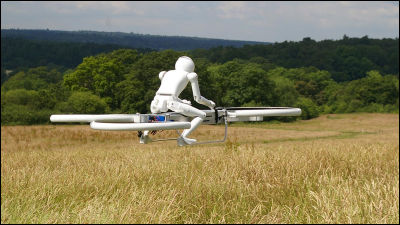 That Malloy will jointly develop a military hover bike with the US Department of Defense. The US military plans to utilize the hover bike as a small reconnaissance plane. Since the hover bike can fly stably, it is expected to utilize not only for reconnaissance purposes but also various means of transporting goods, transporting soldiers to complicated terrain and saving lives. Moreover, it plans to have the feature that it can be made unmanned flight while observing and controlling from a remote place by making it autonomous flight.

The new type hover bike under development by Malloy is extremely low in manufacturing cost because of its small parts composition and has merit that it can be transported in large quantities if it is further compactly disassembled and stored. By transporting the hover bike kit to the battlefield with a ship and assembling it on site, it is possible to procure a large number of reconnaissance machines at a low price.

In the future, Malloy is "SURVICE" of military-related companies that have worked with the US Department of Defense for 30 years,The US Army Research Institute (ARL)We plan to develop a military hover bike jointly with. The test flight of the development machine is planned to be done in Aberdeen, Maryland, USA.

Mr. Grant Stapleton, Marketing and Sales Director of MalloyReutersHe stated that he would like to commercialize the hover bike to the leisure industry etc. after emphasizing that Malloy will be operated as an independent company in the future.

This is a movie in which the aircraft that Malloy creates appears. From 1 minute 10 seconds Malloy is developing a compact, lightweight and compactly resolvable hover bike "P2" that is being developed.

P2 Hoverbike Test Flight - YouTube


Hover bike "P2" with almost the same structure as MA Drone 3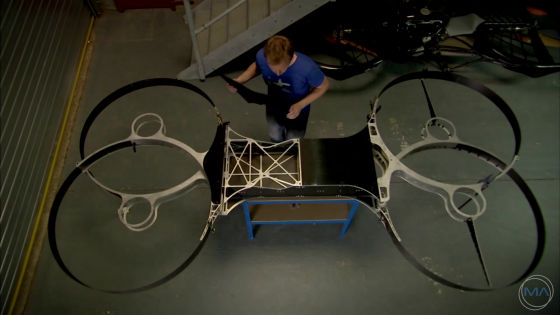 Disassembling the frame and rim makes it easy to transport.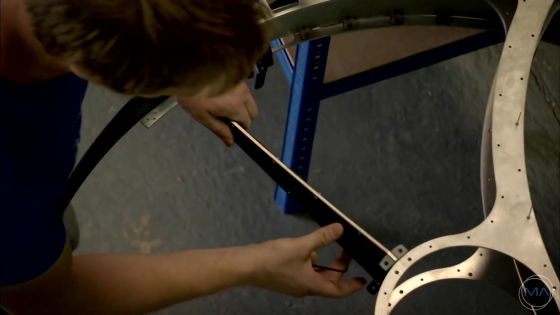 It seems that the flight test has already been repeated.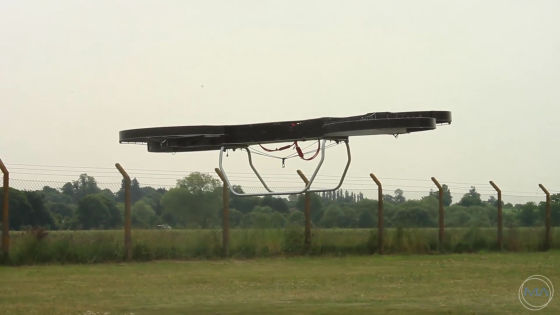 It has been announced that we have concluded a partnership with SURVICE and ARL.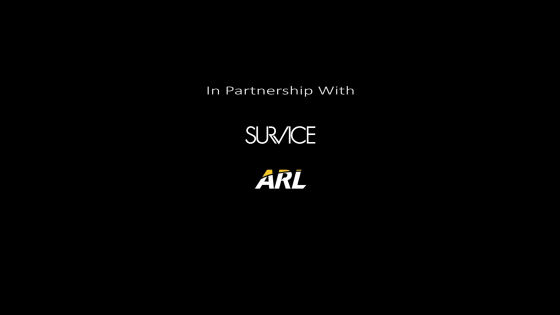 From now on, what kind of hover bikes Malloy will develop will be the focus of attention.