Canceled due to a cyber attack on an airline occurred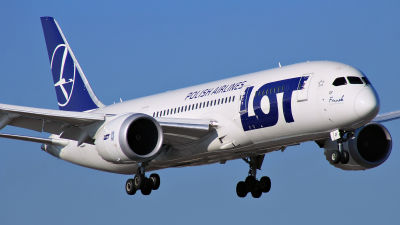 ByChris

It is a flag carrier of PolandLOT Polish AirlinesCame a cyber attack on June 21, 2015, and a departure flight from Warsaw-Chopin airport was canceled and about 1,400 people were stopped at the airport.

Press releases
http://corporate.lot.com/pl/en/press-news?article=772922

Hackers ground 1,400 passengers at Warsaw Airport | Reuters
http://www.reuters.com/article/2015/06/21/us-poland-lot-cybercrime-idUSKBN0P10X020150621

Airplanes grounded in Poland after hackers allegedly attack flight plan computer | Ars Technica UK
http://arstechnica.co.uk/security/2015/06/airplanes-grounded-in-poland-after-hackers-attack-flight-plan-computer/

It was LOT Polish Air's ground operation system that suffered a cyber attack, and the flight plan of departure flight plan due to unauthorized system access by the system (Flight plan), And 10 flights scheduled to depart were canceled. Due to this influence, about 1,400 passengers planned to travel to Germany, Denmark and Poland happened to be stuck at the airport.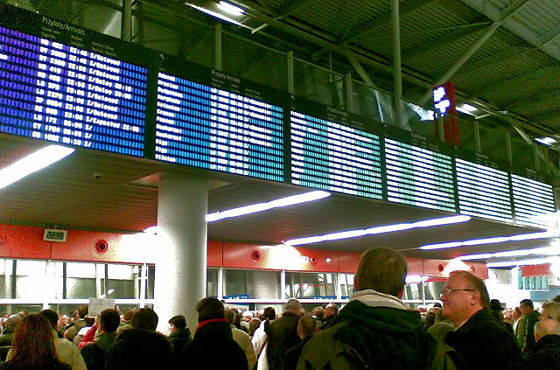 BySokole oko

About 5 hours after the attack occurred, the system recovered and the creation of the flight plan resumed. LOT Polish Airlines has not disclosed a series of details on cyber attacks, but the company's spokesperson said: "The computer system we are introducing is state-of-the-art, and the attack like this is only in the aviation industry There is a possibility that it can happen in other industries as well. "

Regarding flights that were already in flight at the time of the attack, they said they landed normally as usual. Also, it is LOT Poland Airlines' system that was affected by the cyber attack, and it also knows that it does not affect the airport system.

In the United States that all scheduled departures of United Airlines will be stuck on the ground for about one hoursituationOccurred in early June, and the situation at this time and the case of LOT Polish Airlines are very similarWIRED points outdoing. In one case of United Airlines, it was announced that all the aircraft were stopped for "to reliably provide necessary travel management information for departing flights".

However, it was getting on the aircraft being stuckCloudstitchMr. Edward Benson said, "I am still on the runway, according to the pilot the system may have been hacked and it seems that I can not start and I heard that a fake plan of a fake was found in the system." I know that passengers were doing the same tweet.

Sitting on runway. Pilot inferring#UnitedAirlinesHas grounded all flights due to possible hack: fake flight plans found in system.

- Ted Benson (@ edwardbenson)2015, June 2
From this situation WIRED expects that the airline's system may have potential security holes related to the flight plan. LOT Polish Airlines, which was attacked by the cyber attack this time, is investigating the cause of the attack in cooperation with the police. Wondering what the cause was, as WIRED pointed out, there is a security hole in the navigation management system, a place to wait for the follow up of the survey.
in Note, Posted by darkhorse_log