I tried eating a new potato "Japanese potato fly college potato taste" that goes after college potato sauce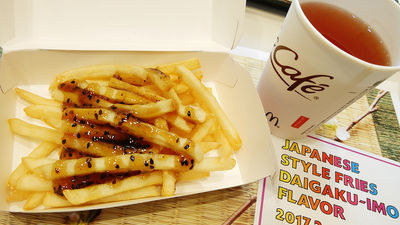 McDonald's classic side menuMac Fry Potato"Japanese style sweet potato sweet potato taste" will be transformed into "Japanese style sweets" will appear on Wednesday, February 15, 2017 for a limited time only. This time, prior to sales at the store, the trial set arrived at the editorial department, so I tried to eat what kind of sweets it is.

~ Mc fly potato transforms into Japanese style sweets! Is it? ~ New appearance to taste with sweet sauce containing black sesame sauce! "Japanese potato fly college potato taste" Limited time sale from Wednesday 15th (Wednesday)
http://www.mcd-holdings.co.jp/news/2017/promotion/promo0208a.html

A box of "Japanese potato fried university potato taste" arrived at the editorial department. Furoshiki's design is printed, there are 6 kinds in all.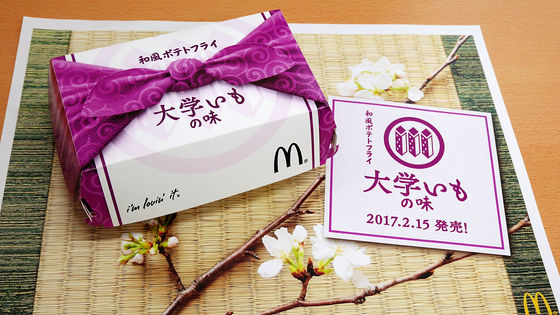 It did not mean that the potato flies were still in.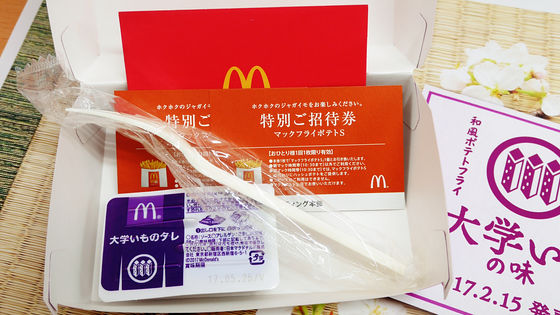 It was a trial set that I want you to try making Japanese style potato fried by myself using this college pot sauce.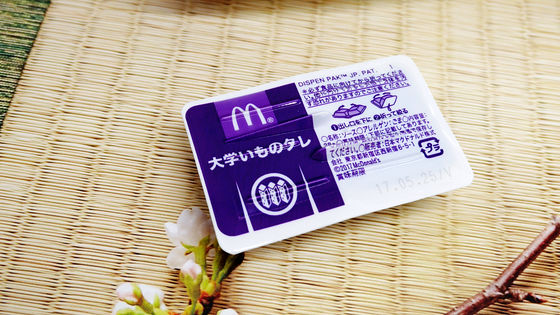 You can see sesame in sauce.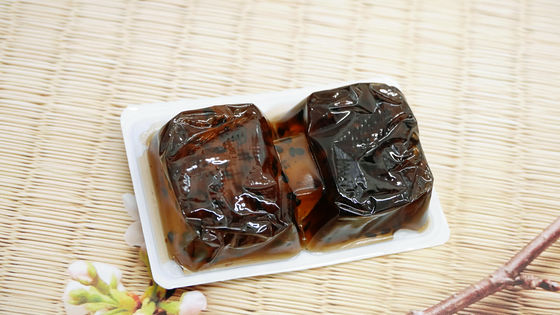 So I actually went to McDonald 's.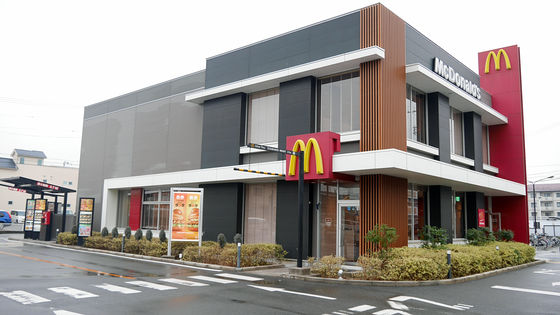 Actual "Japanese potato fly college potato taste" seems to be the amount of Mac fly potato M size, but this time we try to make it in S size by trying it.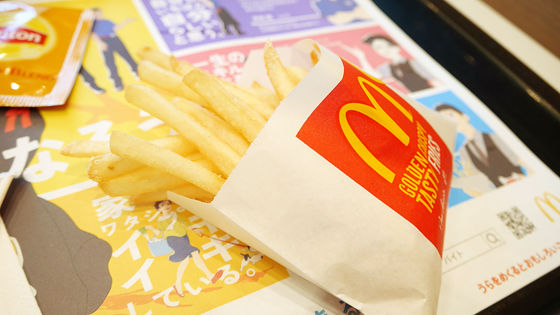 Put the potato ordered in the box that arrived ......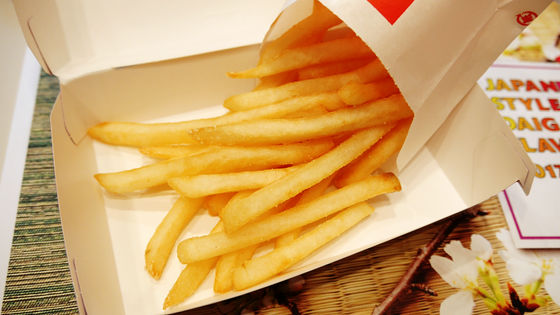 I will apply a sauce. It is quite viscous and sweet aroma is certainly "college potato".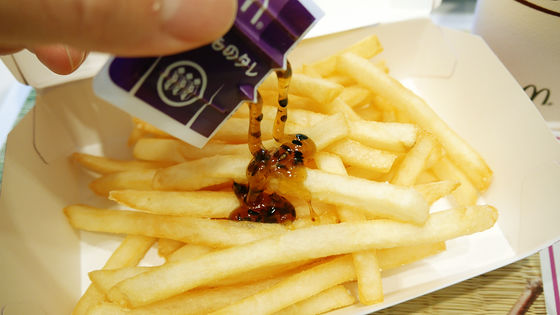 Completion Normally, college potatoes use randomly sweet potatoes, so the look of potato itself does not look like a college at all, but the fragrance and sticky sauce will be "university potato yo".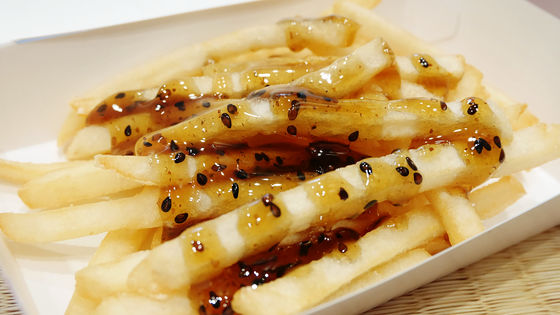 When I try to eat ...... Sweetness is of college potatoes, but because potatoes are covered with salt, it mixes and reaches a sweet and salty taste. There is a difference between sweet potatoes and potatoes, but it can be accepted with the feeling like "such a ball of change is ant". Speaking of sweets, it is a sweet but it seems to go as a sweet side dish.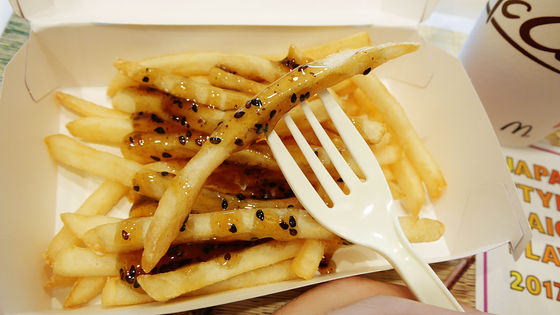 However, as for the price, the price of plus 60 yen compared with Mac fly potato M 330 yen including tax (In the case of value set, 60 yen addition can be changed from potato M), the price is "60 yen for college potato sauce" It seems to be stuck to say, I think a bit.

Sales will begin at the store from 15th February, so please try eating someone who is interested.