A 105-year old grandpa rider sets a world record of "running 22.547 km in 1 hour" by bicycle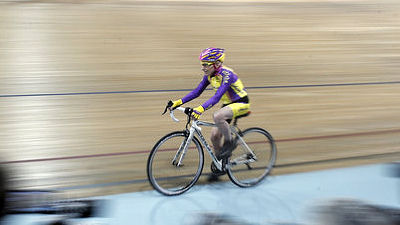 Mr. Robert Marshan, a 105-year-old Frenchman, gets a "hour record" to measure the distance a bicycle can run in an hour22.547 kmWe established a world new record called. It is surprising that riders over 100 years of age challenge to record, but Mr. Marshan has accomplished the feat of establishing a second world record following three years ago.

105-Year-Old Cyclist Rides 14 Miles In An Hour En Route To A World Record: The Two-Way: NPR
http://www.npr.org/sections/thetwo-way/2017/01/04/508213332/105-year-old-cyclist-rides-14-miles-in-an-hour-en-route-to-a-world-record

In a new record challenge carried out at the Velodrome (bicycle stadium) in the city of Saint-Quentin-en-Yvelines in the suburbs of Paris, France, Mr. Marshan ran 22.547 kilometers with an hour attack for one hour, "105 "The highest record in the category of" established. In 2014, Mr. Marshan established a record of 26.927 km at the time of the oldest category "100 years old and over", and this was the second time "World Record Establishment" was decided.

Mr. Marshan who wears a jersey of yellow and purple in her jersey and wears a helmet with a pink shine and challenges the record. It is a beautiful form that I can not imagine about 105 years old, and the average speed of about 22.5 km seems to be quite comparable to general riders.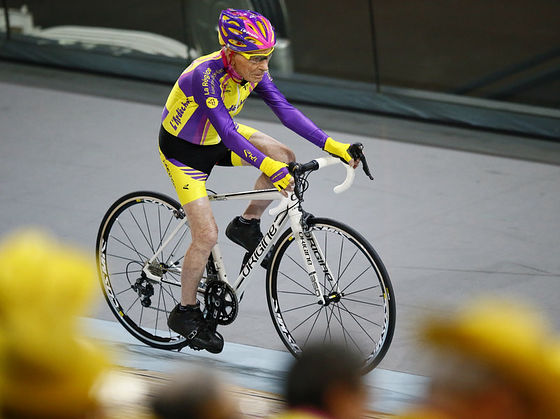 Many reporters also visited the venue on the day, and it looked like he was watching Mr. Marshan's record achievement moment.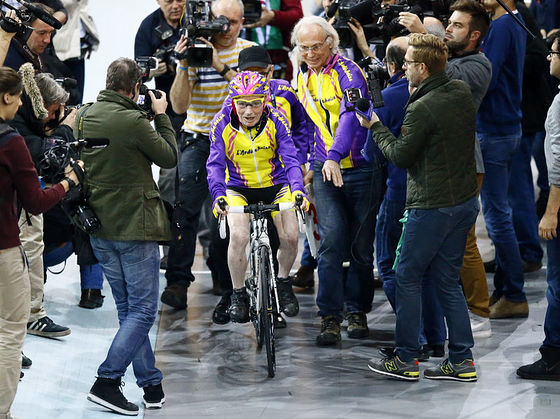 The course used was a full-scale Velodrom, where professional competitions were also held. Mercian runs over 92 laps in an hour, with a course with a large angled bank. By the way, the fastest record of humanity in our hour records, which professional players challenged,British Bradley Wiggins player established in 2015did54.526 kmsomething like.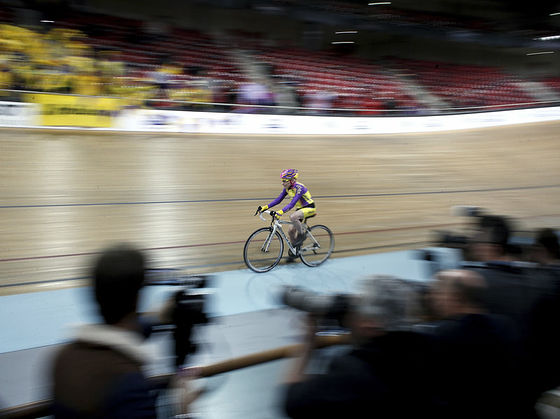 According to comments after the record, Mr. Marshan said, "I missed the sign showing the remaining 10 minutes, otherwise I could have run faster and have a good record, the next challenger comes out I am waiting for you. "It seems that I am looking forward to the appearance of the next challenger while feeling that there is still room.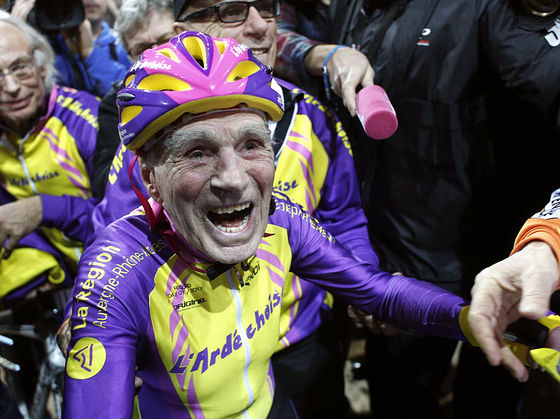 Mr. Gerard Mistrail, a coach and friend who was asked about the secret of Mr. Marshan's accomplishment, said: "I eat fruits and vegetables, I do not smoke and drink wine occasionally, and every day at 9 o'clock, I am doing exercise ". "I am not here to become a champion, I came here to prove that I can ride a bicycle when I turn 105," said Mr. Marshan.

Mr. Marshan's challenge can be seen through the live broadcast below delivered by TIME.

105-year-old cyclist Robert Marchand attempts to break his own world record for most kilometers in one hour

TIMEPosted on January 4, 2017