Cheap all-in-one PC 'GOLE 1' review for dual OS of Windows 10 and Android in the palm of your hand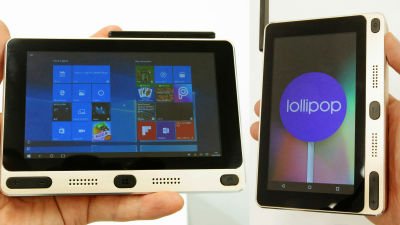 GOLE1 is the smallest Windows 10 machine with a touch display and also supports dual booting with Android 5.1, making it a blockbuster product that raises more than eight times the desired amount of money on the crowdfunding site Indiegogo. became. After the success of crowdfunding, the GOLE1 was put on the market at a super-discount price of 20,000 yen or less, so I got it immediately and experienced the metamorphosis.

Gole1, Cheapest Windows10 Intel Touch Mini PC | Indiegogo

https://www.indiegogo.com/projects/gole1-cheapest-windows10-intel-touch-mini-pc#/
◆ Appearance check
GOLE1 comes in a small white box.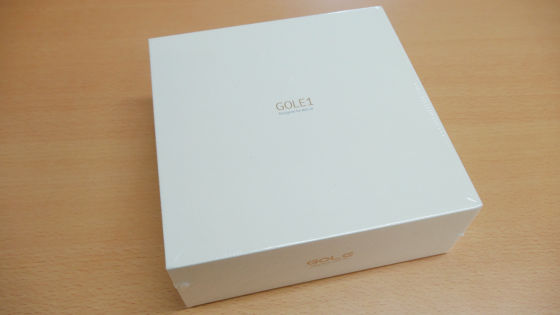 GOLE1 appears when you open the box.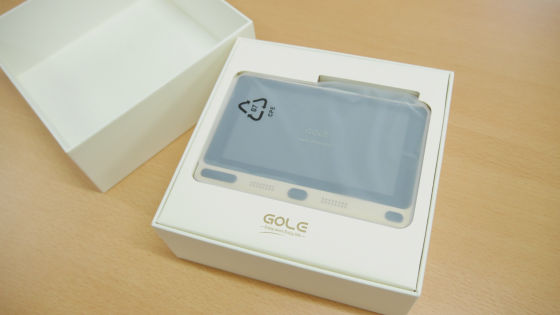 The contents of the box were the GOLE1 main unit, AC adapter, HDMI cable, and instructions.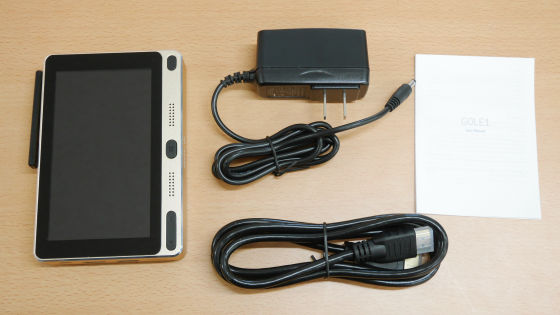 GOLE1 is a palm-sized PC equipped with a 5-inch (1280 x 720) size IPS LCD.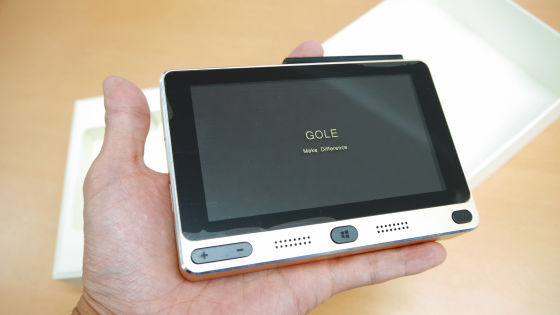 Compared to the iPhone 7 Plus, the footprint area is almost the same.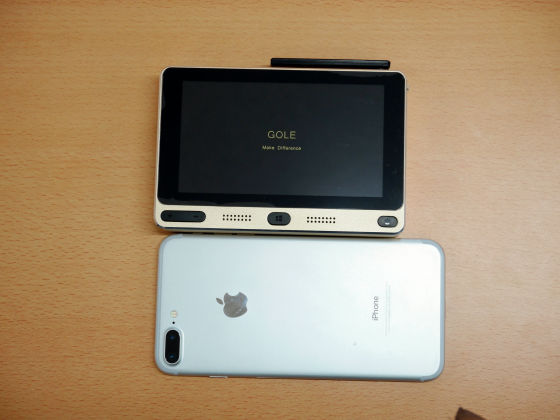 First, remove the LCD protective film.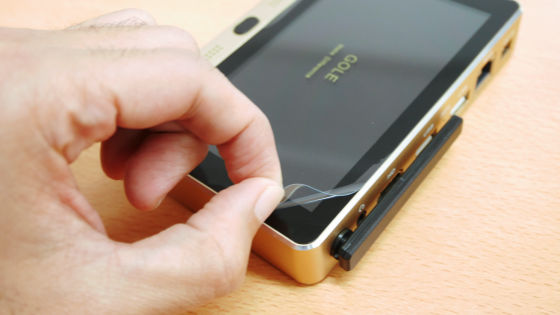 GOLE1 measures 135.4 mm wide x 90.4 mm long x 20 mm thick and weighs only 200 g. The SoC is Intel Atom Z8300 (1.44GHz 4 cores), and there are two types: 2GB memory / 32GB eMMC and 4GB memory / 64GB eMMC. And the biggest feature of GOLE1 is that it supports dual boot for both Windows 10 Home and Android 5.1 OS.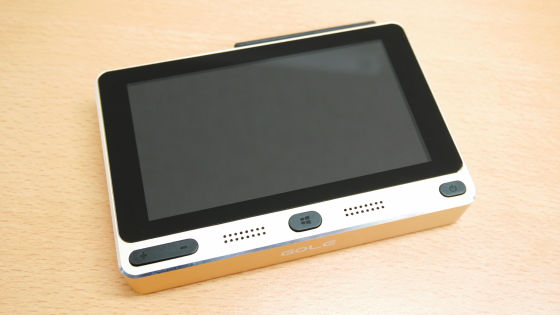 Equipped with a volume button, Windows button, and power button under the display.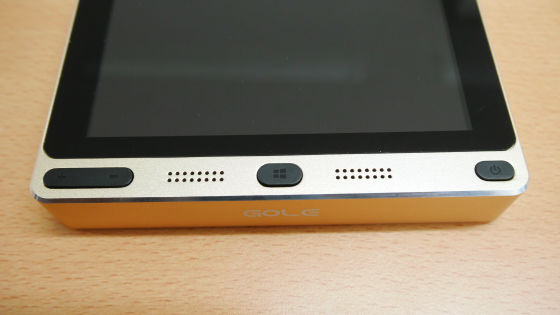 'GOLE' logo on the side. The edges are chamfered, giving it a very luxurious feel.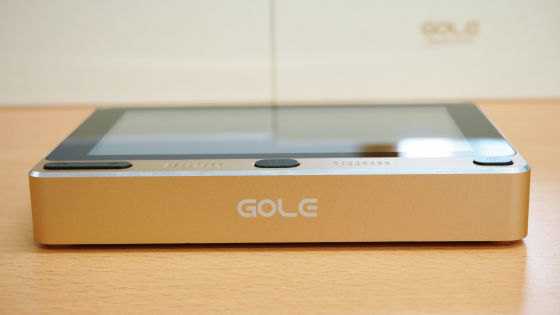 Equipped with Wi-Fi antenna, HDMI terminal, USB2.0 port x 2, LAN port, power jack on the other side.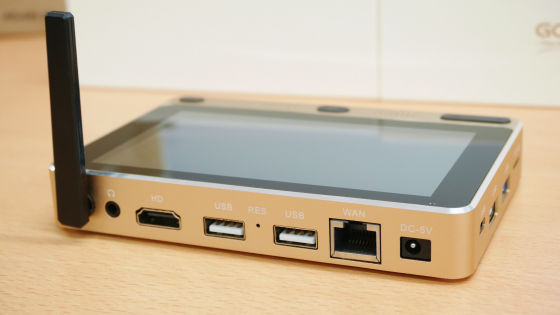 The side is also equipped with a Micro-USB port, a USB2.0 port, a USB3.0 port, and a microSD card slot.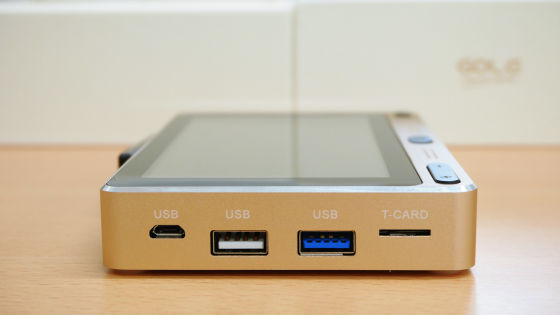 There are slits for cooling on the bottom, and non-slip rubber is attached to the four corners.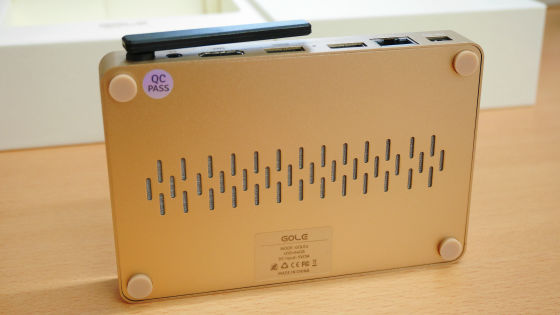 The instructions were written in English.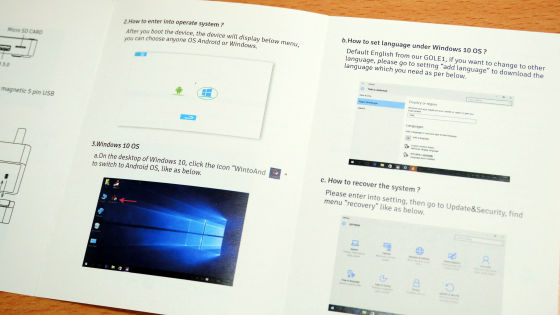 ◆ I tried using it
・ Windows version
GOLE1 is a dual boot compatible machine equipped with both Windows 10 Home and Android 5.1 Lollipop OS. You can see how to select Windows 10 and Android at startup by turning on the power button in the following movie.


Try dual booting Windows 10 and Android on a palm-sized mini PC 'GOLE 1'-YouTube
If you select Windows 10, the tablet version of Windows 10 will be launched. First, change the language to 'Japanese'. Swipe left on the right edge of the screen or tap the menu button at the bottom right.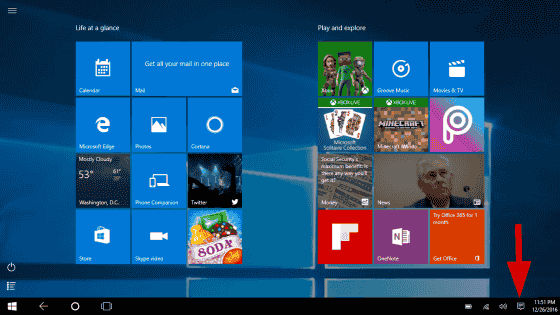 Tap 'All Settings'.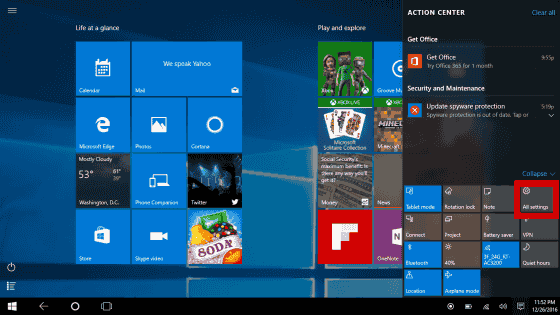 Tap 'Time & language'.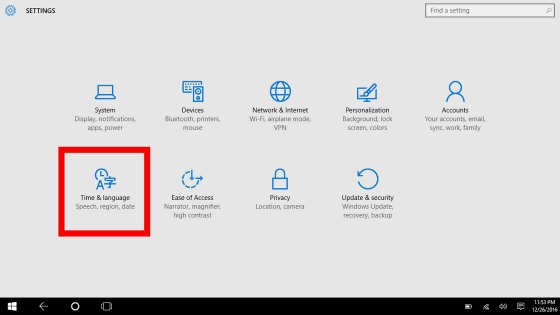 After changing 'Country or region' to 'Japan', tap 'Add a language'.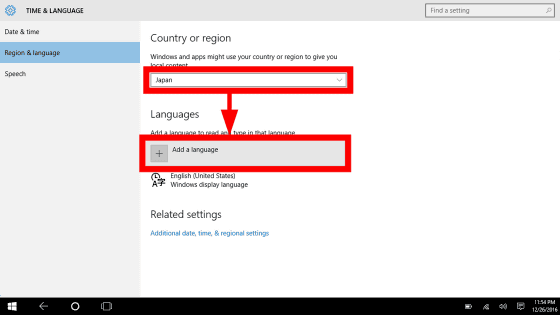 Tap 'Japanese'.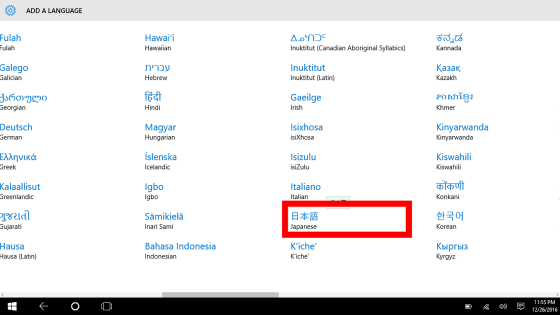 Tap 'Japanese'-> 'Options' to download the Language Pack, and the Japanese localization work is complete.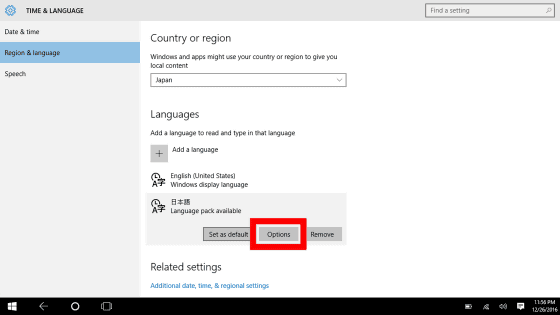 When I restarted the PC, it was written in Japanese.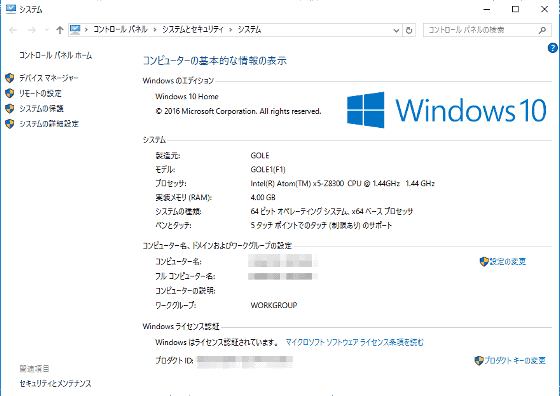 When measuring the experience index of GOLE1, the score is equivalent to
Intel's stick-type PC 'Compute Stick'.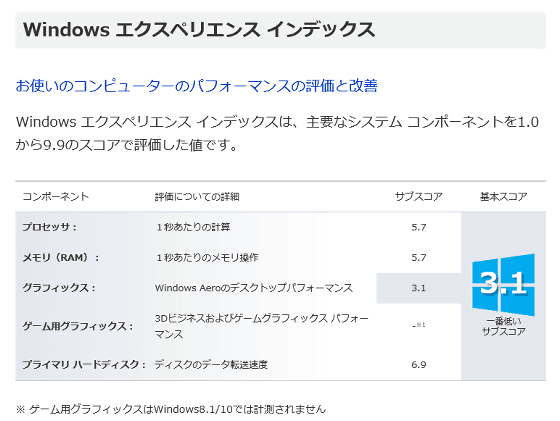 CrystalDiskMark
's score looks like this.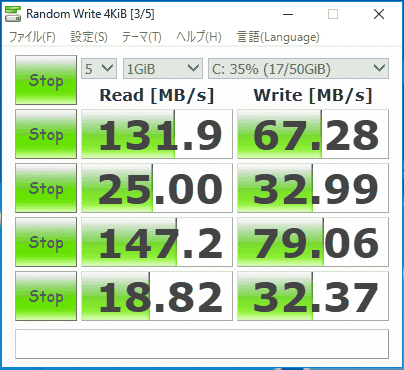 You can see how to operate Windows 10 using GOLE1's 5-inch touch display in the following movie. As expected, it is a 5-inch size and I have to struggle to operate the Windows OS.


I tried touching Windows 10 on a palm-sized PC 'GOLE 1' --YouTube
Since GOLE1 is a Windows machine, it is possible to attach a mouse and keyboard externally.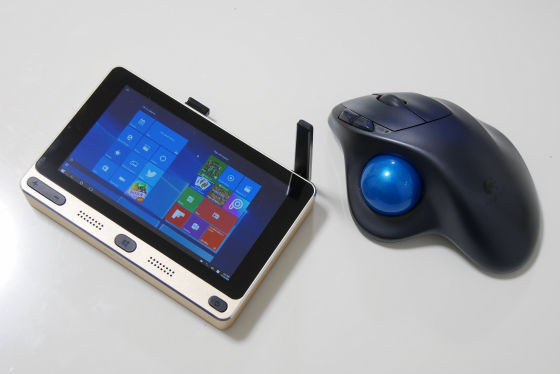 Using a trackball makes your work much faster than when you touch it.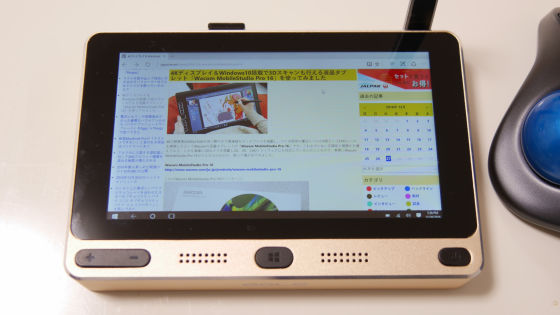 Vertical screen display is also possible if it is oriented vertically.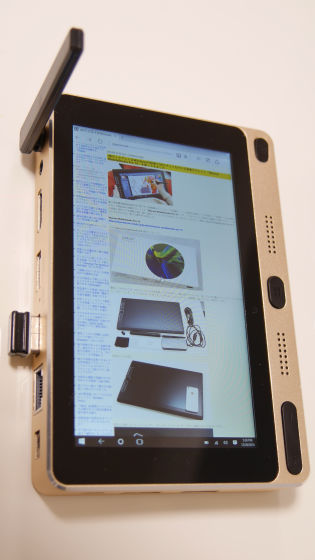 It is also ant to connect to an external monitor with an HDMI cable. In the default state, it operates as a duplicate mode and can display the same screen as a 5-inch LCD on a large screen.



Also supports extended display.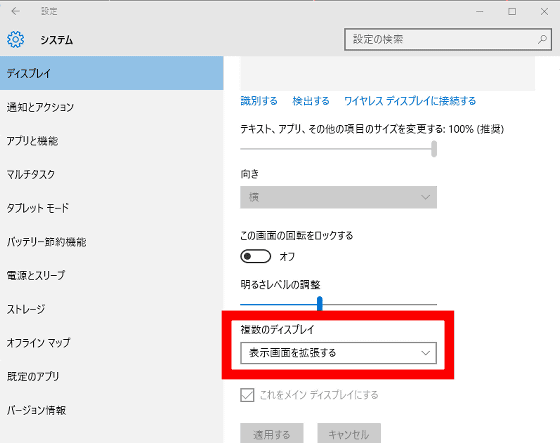 It became a dual display of 1280 x 720 size.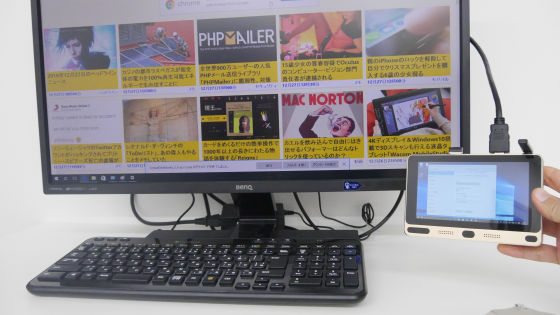 Of course, it can also be played on a large screen such as an LCD TV.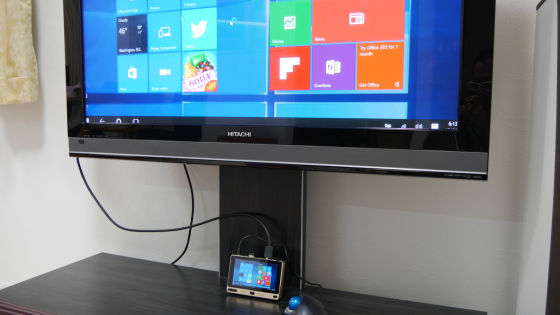 When I measured the temperature while browsing with GOLE1 with '
FLIR ONE
', the surface was over 40 degrees.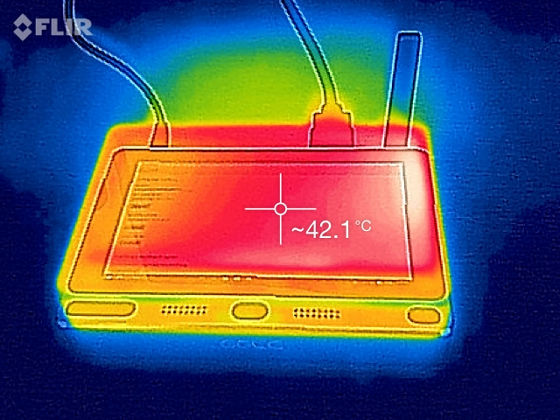 The bottom also seems to generate heat at a fairly high temperature of about 45 degrees.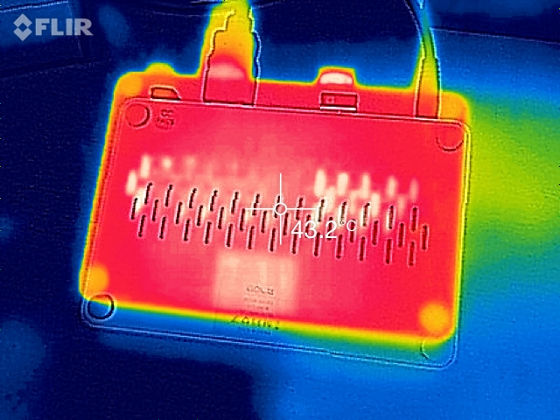 ・ Android version
GOLE1 is equipped with Android 5.1 as well as Windows 10 Home. The Android version is also displayed in English, so the first thing to do is to translate it into Japanese, just like the Windows version. Tap the 'Drawer' icon.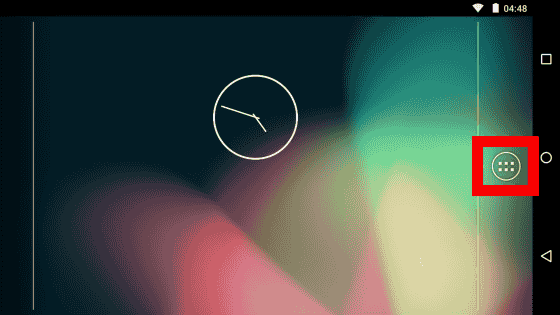 Tap 'Settings'.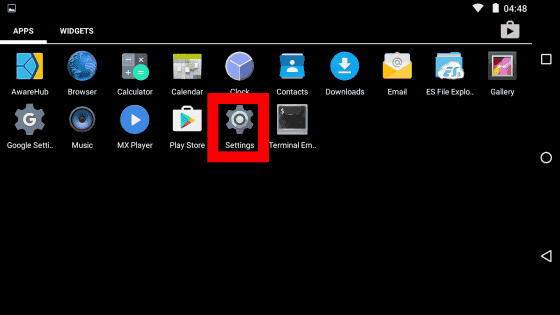 Tap 'Language & Input'.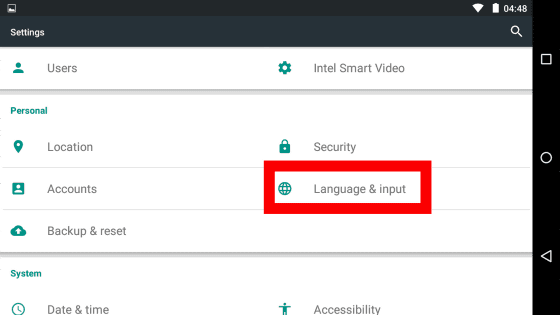 Tap 'Language'.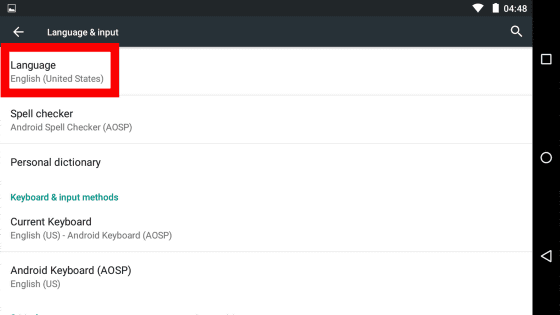 Tap 'Japanese' and it's OK.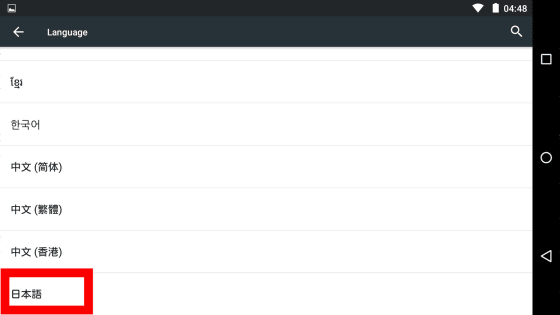 After that, you can input in Japanese by downloading and installing an IME application such as
'Google Japanese Input' from Google Play.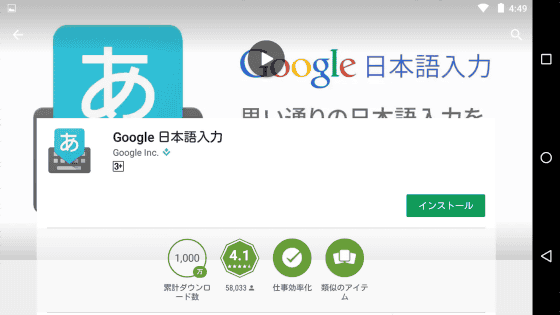 GOLE1 is surprisingly comfortable to use on Android, which is premised on touch operation.


Running Android crisply on a palm-sized mini PC 'GOLE 1' --YouTube
I played the game app '
Idolmaster Cinderella Girls Starlight Stage (Deleste)
' that requires machine power instead of the benchmark.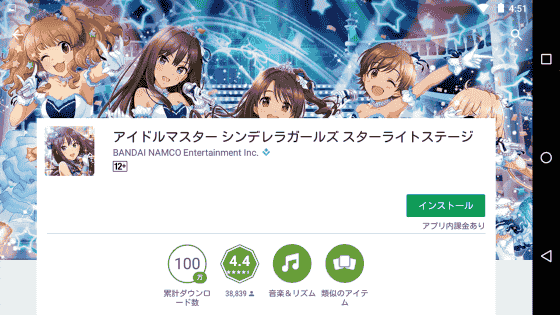 You can see how to play Dereste in the '3D standard' mode, which requires the most performance, in the following movie.


Play Android version Dereste in 3D standard on palm-sized all-in-one mini PC 'GOLE1' --YouTube
When I actually played it, the video was played without delay, but the sound did not follow, so it was difficult to get the timing and I made a series of mistakes. When playing Dereste with GOLE1, it seems better to play with '3D lightweight'.
'GOLE1' is a unique terminal that can be switched to an Android 5.1 terminal while being an all-in-one PC that can carry Windows 10 in the palm of your hand and can be operated by touch. It's up to the user to use it for presentations, in-vehicle, and Android navigation. Even when using Windows 10, the battery lasts for about 2 hours, so it seems to be versatile. It can be said that it is a one-of-a-kind terminal that tickles the hearts of gadget nerds, which is ideal as a 'toy' to play around with without practical use.