I have been drinking 100 Eco Presso for a day with polypola until the coffee cup at Earl Jay Cafe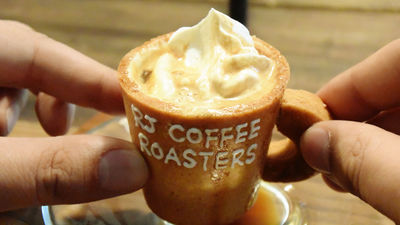 Espresso's cup is made of cookie, and we offer "ECOPRESSO (eco-presso)" which can be eaten with cups of polypoly "Earl Jay Cafe(R · J CAFE) "is a cafe in Kita Ward, Osaka city. I was concerned about being able to eat containers, so I actually went to the shop and drank it.

RJ | Luogo di guarigione
http://www.rj-luogo.com/

Earl J Cafe (R · J CAFE) - Tenmabashi / Cafe [Eating Log]
https://tabelog.com/osaka/A2701/A270104/27065206/

Earl J Cafe is located next to Minami Temma Park in Tenma 3-chome Kita-ku, Osaka city.


Arrived at the shop. When we arrived there were two guests lining up.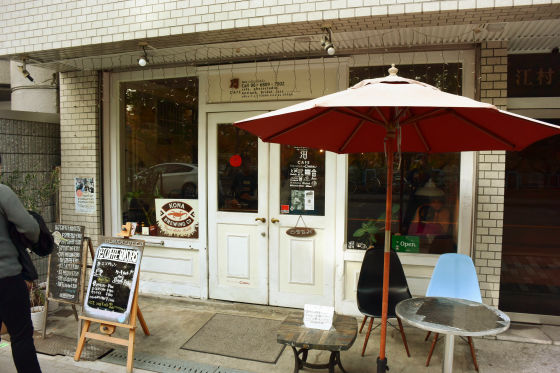 The inside of the store is a space where wooden furniture can relax on a white wall.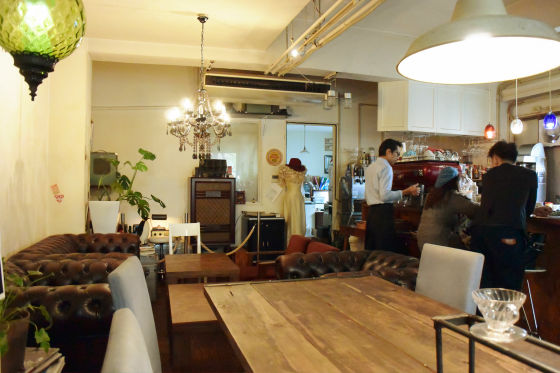 There is also a cake and a food menu, but this time I will order the "AF Guard" of Eco Presso whose containers are made of cookies. Afogado is an ice cream espresso dessert, it is full thrilling to eat to overflow from the container.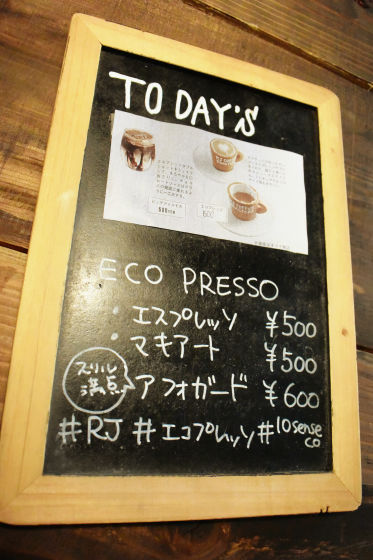 When ordering Eco Presso, you will receive the following precautionary note. It seems to be good to drink as soon as possible as espresso breaks as it soaks in the cookie container.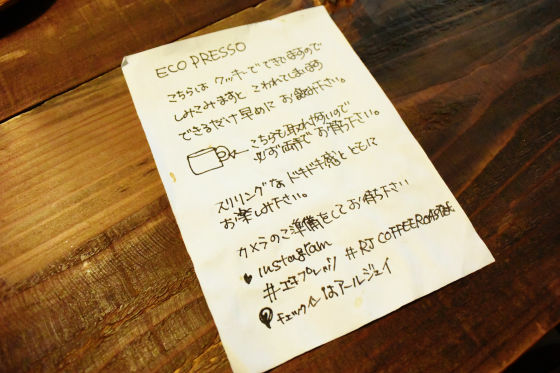 After waiting a few minutes, Afogado was carried on the tray and it was carried.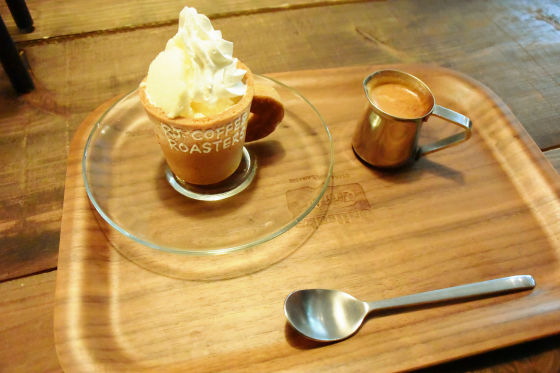 Vanilla ice cream and fresh cream are still served in cups made of biscuits.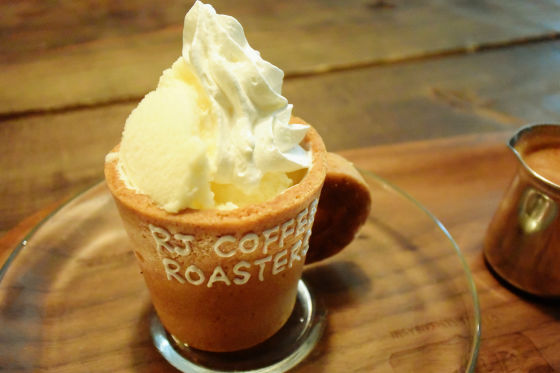 Cookies to the part of the cup's possession.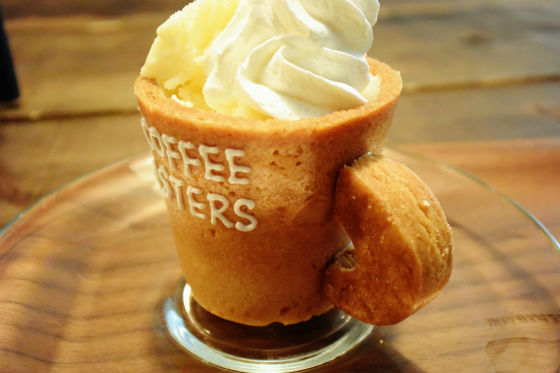 Looking from above it looks like this.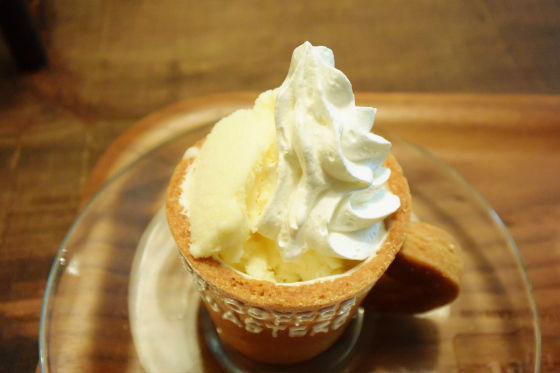 Because it is an espresso size, the size is small.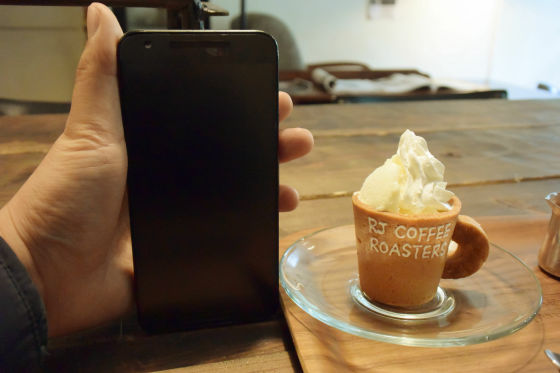 This is Machiate ordered with AFogato.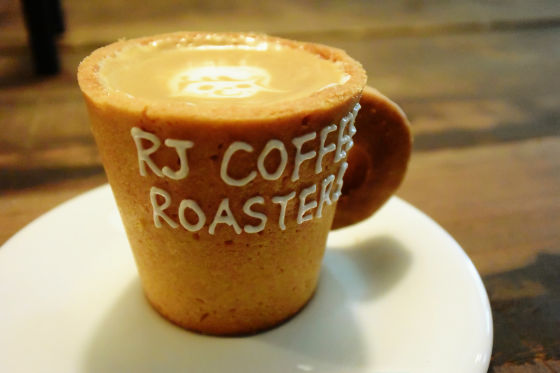 Cute latte art has been applied to the foamed milk.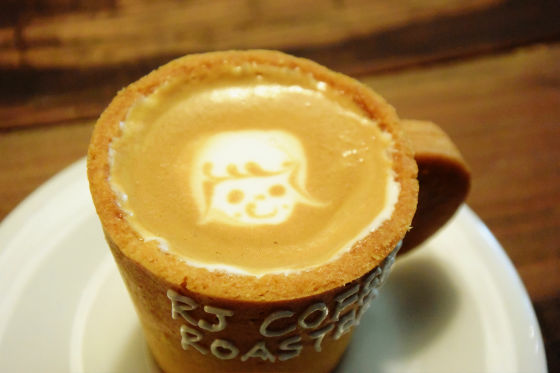 When I carefully observed it, I will pour espresso and drink it.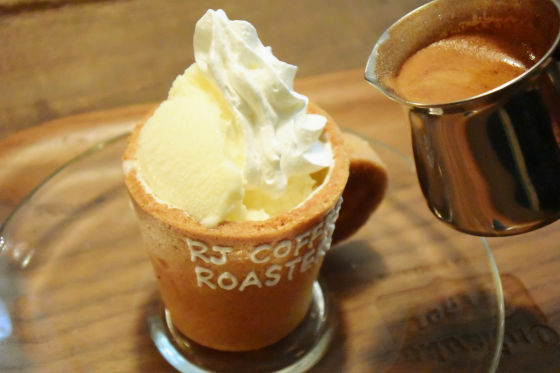 Pouring espresso overflowed a little from the cup.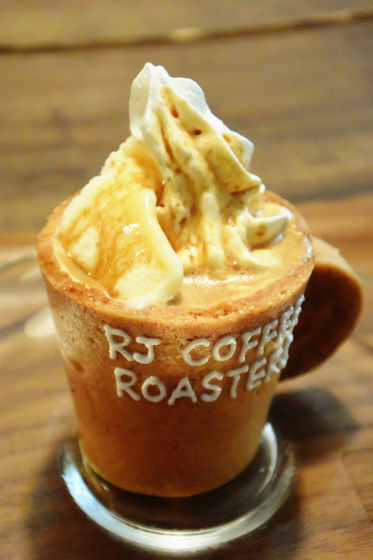 When I drink a bite, espresso with a bit sour bitterness is just balanced with sweet cream and ice cream. Espresso also listens to me.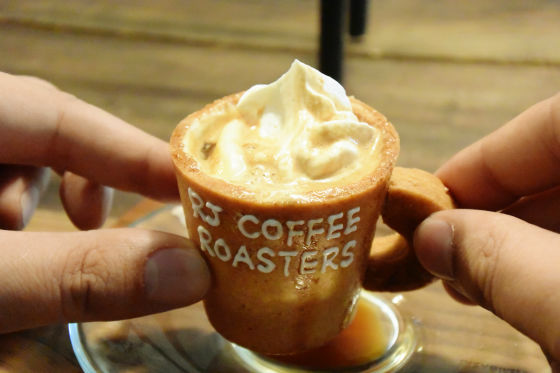 However, the leading role of Eco Presso is a cup that can be eaten. If I take off the hands and eat it in espresso and eat it, the inside is moist and the level as a cookie is raised though it is crispy texture.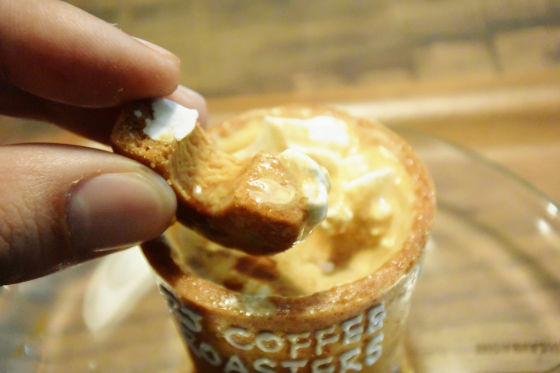 After drinking up to this ... ....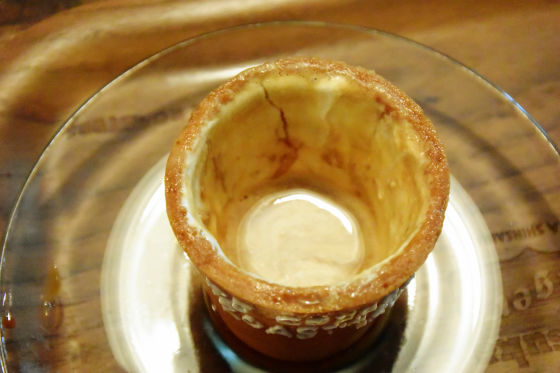 I will break the cup and eat it. It may be that the inside of the cup is coated with icing, so that espresso may not be soaked in immediately.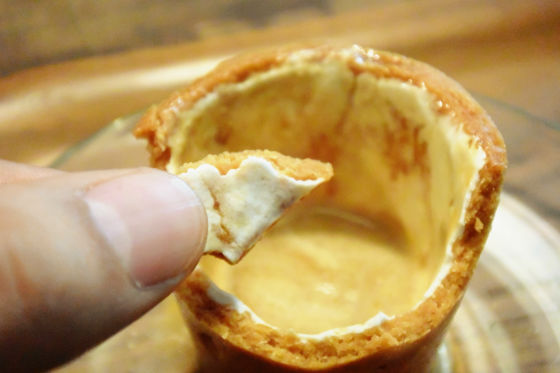 Finally I finished finishing eating in a bite with espresso who accumulated at the bottom.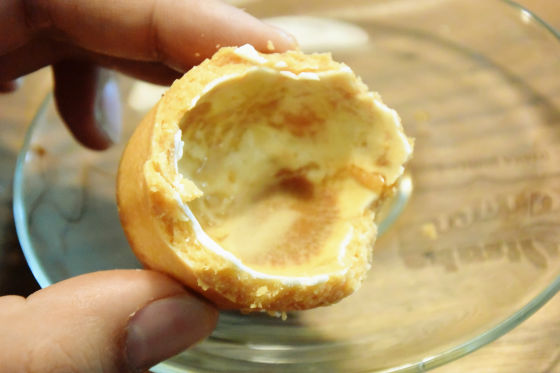 Only the saucer remains in the end.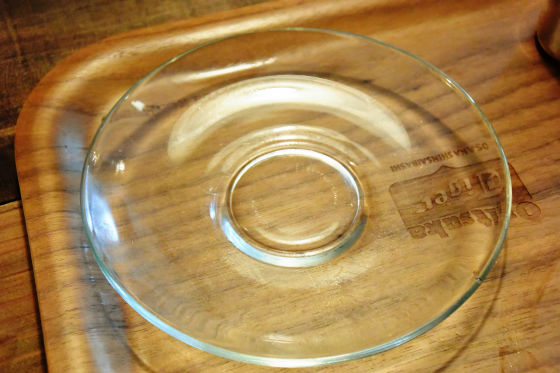 Eco Presso is limited to 100 pieces a day, and it may be sold out on Saturdays and Sundays before closing time. People who really want to eat are likely to go at an earlier time.

The opening hours of Earl Jay Cafe are as follows.
· Monday - Friday
8 - 23 o'clock
·Tuesday
8 o'clock - 15 o'clock
·Saturday
11: 30 - 23: 00
· Sunday / public holidays
11: 30-18: 00