Microsoft Store responds with refund because "Call of Duty: No one on Infinite Warfare's online"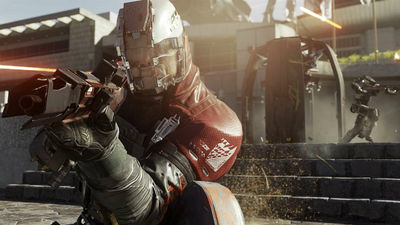 Popular FPS game "Call of Duty"Series has a title loaded with" Multiplayer mode "that fights with other players online, it is a specification that can not perform multiplayer among different platforms. PS4 · Xbox One · The latest series released in PC "Call of Duty: Infinite Warfare(CoD: IW) "is also not implemented cross-play, but from the Microsoft StorePC version for Windows 10 CoD: IWThen, we discovered that it can not be multiplied with other PC version users, and the Microsoft Store responds with a refund because "no one is online".

[Updated] Call of Duty Infinite Warfare is coming to the Microsoft Store - with caveats | Windows Central
http://www.windowscentral.com/call-duty-coming-windows-store-not-without-some-drawbacks

Microsoft Store Refunds 'Call of Duty' Player Because Nobody's Playing It | Motherboard
http://motherboard.vice.com/read/windows-10-store-refunds-call-of-duty-player-because-nobodys-playing-it

CoD: Multiplayer mode of IW can be played only between the same platforms as "PS 4 and PS 4" "PC and PC", but users purchasing CoD: IW at Microsoft Store are using Windows 10 loaded PC to switch to multiplay mode As I tried to play it turned out that it was in the state of "the opponent does not appear in all directions and I can not move forward from the fighting lobby"Report to redditIt rose. More than 5000 users are playing CoD: IW purchased from Steam, the biggest game store on the PC version, but if the purchased store is different but somehow the multiplay is playing It is supposed to be impossible.


Mr. hayz00s who posted this issue to reddit sold CoD: IW at a cheaper price of $ 63.99 (about 6700 yen), not from Steam selling for $ 79.99 (about 8,800 yen) I chose Microsoft Store, but it seems I did not think that I could play with Steam users. Also, if you are using the Windows 10 version, you will be able to play multiplayer of PC and Xbox games "Xbox Play Anywhere"It seems he thought that he might play with his brother playing the Xbox version.

"The refund was done very smoothly, the response of the Microsoft Store was very polite and no troubles occurred," said hayz00s, says the result of seeking a refund in the Microsoft Store. Although this case is not fault of Microsoft, it was refunded, but before MicrosoftCross platform playIt is seen as being recommended. CoD: A Microsoft spokeswoman asked about the issue of IW commented that "We support positive partners for cross-play between different devices."

It is the developer of CoD: IWActivision Q & A pageIn response to the question "Can you multiply with the user of the same title purchased from another game store with the title purchased at the Microsoft Store?" "No, Windows 10 users purchased from the Microsoft Store can multiplay It is only during the period, "and Windows 10 users seem to be quarantined in the future.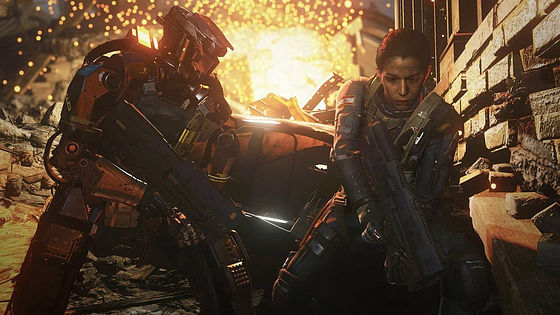 in Game, Posted by darkhorse_log