Microsoft's online service `` Xbox Live '' fails and online multiplayer etc. will not function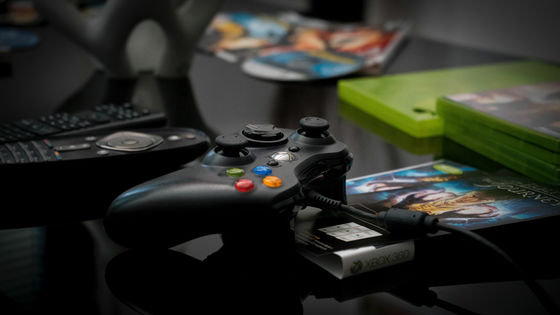 by Arturo Rey

The failure of Xbox Live , an online service for Xbox provided by Microsoft, caused the purchase of download items that require an Internet connection and online multiplayer to stop functioning. The failure has been recovered at the time of writing the article, and it took more than 4 hours to recover from the problem.

Xbox Live Is Down, Microsoft Is Working On The Issue-GameSpot
https://www.gamespot.com/articles/xbox-live-is-down-microsoft-is-working-on-the-issu/1100-6469704/

At 9:23 on September 7, 2019 in Japan time, the official Twitter account of Xbox Support said, "Our team is aware of errors in signing in and is currently investigating. And the recovery status will be updated on the following page. 'Tweeted and reported to the user that Xbox Live failed. There are about 20,000 replies from Xbox users to this tweet, and the importance of the matter is well communicated.

Our teams are aware & currently investigating errors when attempting to sign in.We'll update here & on our status page: https://t.co/PzAdjUFMJj when we have more info to share.

— Xbox Support (@XboxSupport) September 7, 2019


Xbox Live for Xbox One, Xbox 360, Xbox on Windows 10 and other devices are affected by the failure that occurred in Xbox Live, and the affected services are `` Sign in to Xbox Live, purchase download items '' Is listed.

When will the Xbox Live failure recover? pic.twitter.com/UYFxQMwWsm

— HITCHER (@__HITCHER__) September 7, 2019


Games that mainly support online multiplayer, etc. can not be played, users with early access rights of Gears 5 where online multiplay is the main game, Fort Knight users etc. can not play games Pattern.

Around 13:30, when more than 4 hours have passed since Xbox support reported the failure, Xbox reported that the sign-in and Xbox Live service seems to have improved, and reported that the failure has been recovered. It is.

Good news, things are looking improved with sign-in and other Xbox Live services! Thanks to everyone who reported this to us.As always, we're here & listening.

— Xbox Support (@XboxSupport) September 7, 2019


Fortnite, which also provides services for Xbox, reported that Xbox login, download sales, and online matching issues have been resolved before Xbox Support reports failure recovery! It is.

The issues around Xbox logins, purchases, and matchmaking are now resolved!

— Fortnite (@FortniteGame) September 7, 2019