"Explo-Sung iPhone Skin" which allows you to dress up iPhone in explosive Galaxy Note 7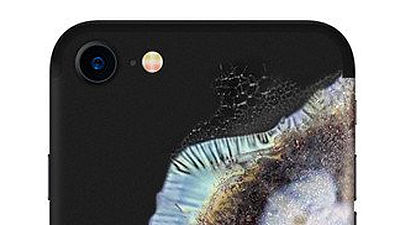 Since Samsung's flagship terminal "Galaxy Note 7" has been explosion / ignition accident caused by batteries since releaseProduction stopIt became an unprecedented situation that corresponded to a full refund to the owner. Ironically on Galaxy Note 7 on the InternetHalloween CostumeAndMOD of the gameAlthough it appeared, this time the explosive Galaxy Note 7 skinguard that can change the iPhone like "Explo-Sung iPhone Skin"Has appeared.

Explo-Sung iPhone Skin | UNIQFIND
https://www.uniqfind.com/collections/all/products/explo-sung-iphone-skin

Reported in Farmington in the United States suddenly got hot and flames upGalaxy Note 7.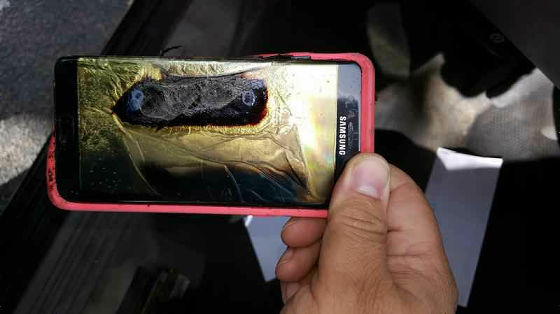 this isGalaxy Note 7 used by Korean usersThe display is melted and deformed.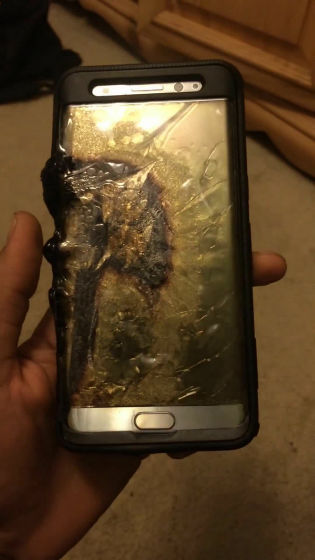 And this is the iPhone wearing "Explo-Sung iPhone Skin". I am expressing the deformed Galaxy Note 7 well.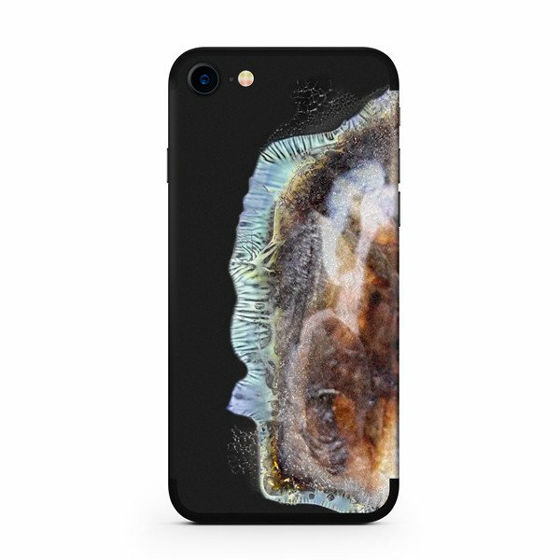 As seen from the front, there is nothing in the display as expected, but the bezel and the home button part are discolored like a burned trace.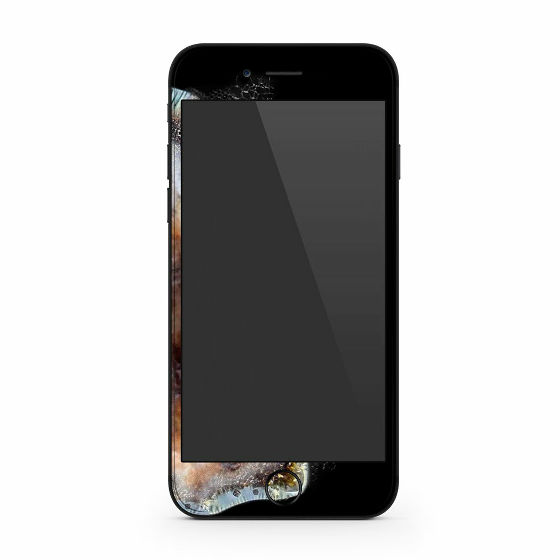 Explo-Sung iPhone Skin is a skin seal and two kinds of skin seal & hard case, and those for iPhone 5 / 5c / 5s / 6 / 6s Plus / SE / 7/7 Plus are on sale.

A skin seal is $ 24.99 (about 2600 yen), and a skin seal & hard case is $ 34.99 (about 3600 yen). It is also compatible with delivery to Japan, shipping fee is $ 7 (about 730 yen).