An explosion case can be found again at Samsung 's "Galaxy Note 7" where the recall was announced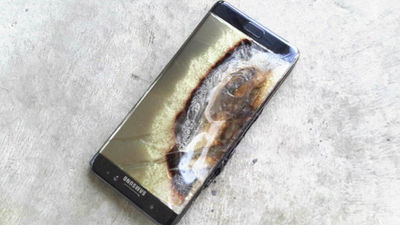 Samsung's flagship terminal "Galaxy Note 7Is the terminal just released in August 2016, but at the beginning of next month "the terminal will explode"Reports were successiveAs a result, the shipment was postponed / stopped, and further recall of the terminal was announced. However, after the announcement of the recall, the explosion report of Galaxy Note 7 continues.

My Note 7 exploded, first case in Australia: GalaxyNote 7
https://www.reddit.com/r/GalaxyNote7/comments/518ncu/my_note_7_exploded_first_case_in_australia/

Galaxy Note 7 Explodes in Hotel Room and Causes Nearly $ 1,400 Worth of Damage
http://gizmodo.com/galaxy-note-7-explodes-in-hotel-room-and-causes-nearly-1786279887

Samsung's latest flagship model "Galaxy Note 7", which showed signs of a major hit mainly in South Korea, was finally postponed due to successive explosion reports. According to anonymous employees of Samsung, the cause of the explosion is considered to be a battery, the terminal with the problem with the battery was only 0.1% of the total, it was commented that it can be solved by replacing the battery It was.

Samsung's Flagship Terminal "Galaxy Note 7" Explosion Succeeded Delaying Shipping - GIGAZINE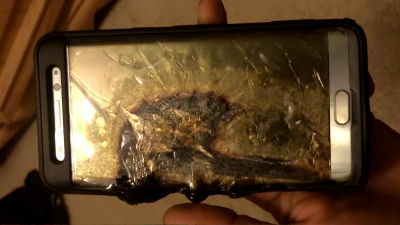 At the time the shipment was postponed, some Korean media reported that they will "recall Galaxy Note 7 in the near future" from information sources, but finally they announced a recall on September 2. We sold 2.5 million units of Galaxy Note 7 already at the time of the recall announcement, and within Korea we revealed that we will exchange terminals after September 19th. In addition, CNET'sNews reportAccording to the report, a total of 35 explosions were reported worldwide as of the day before recall announcement.

Samsung Note 7 Recall Will Be Pricey, But Probably Worth It - Bloomberg



Although it was thought that the riot was settled by Leecol announcement, the explosion report of Galaxy Note 7 is raised even after the announcement. According to the reporter, if the terminal is charged while sleeping, the terminal explodes. It seems that we used a genuine USB adapter and cable to charge the terminal, but the terminal is completely destroyed, it seems that SIM card and SD card can not be taken out too.

That exploded Galaxy Note 7 is this. It seems that it is exploding around the left side of the terminal, and the appearance of the terminal after the explosion isUp on YouTubeIt is very similar to other user's exploded Galaxy Note 7 being done.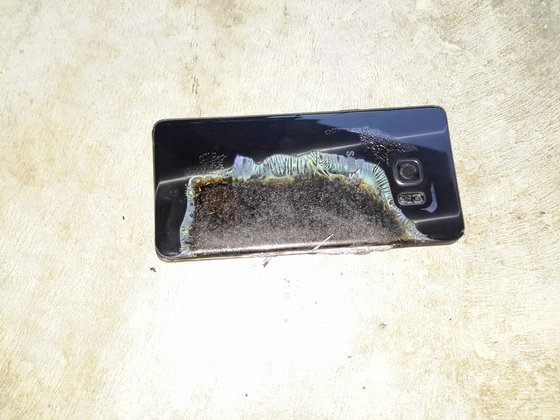 The terminal was round-burned, and the reporter seems to burn your finger when the terminal exploded.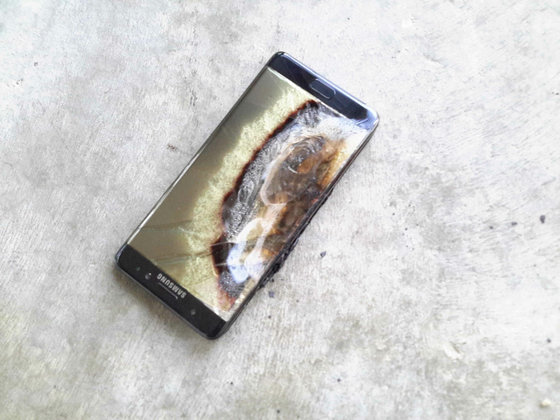 It seems that I was charging the Galaxy Note 7 on the bedside and the sheets of the hotel bed are blackened.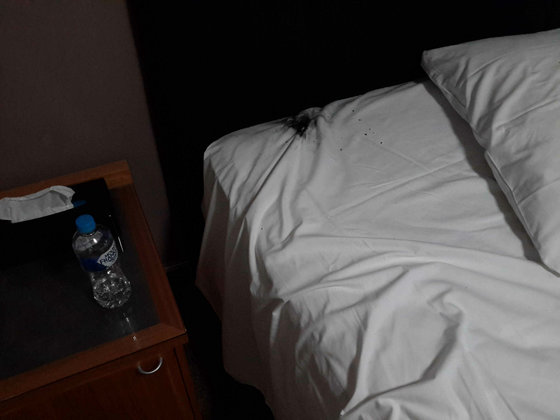 Furthermore, the carpet has also burned because the exploding terminal dropped on the floor of the hotel.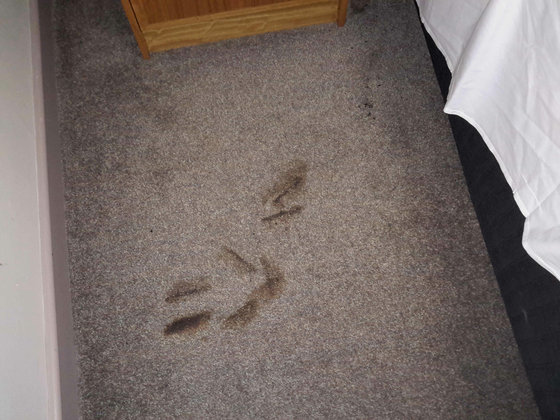 It seems that the hotel where the explosion occurred has requested 1800 Australian dollars (about 140,000 yen) as the repair cost of the room, but Samsung promised to pay these expenses.

In addition, it is estimated that it will cost about 1 billion dollars (about 100 billion yen) to recover the Galaxy Note 7 recalled by Samsung.