The explosion problem Galaxy Note 7 now causes a fire in the factory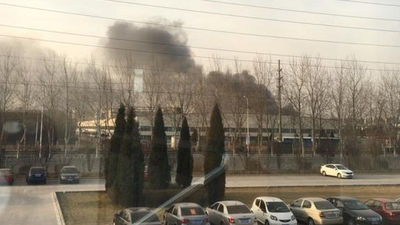 "Galaxy Note 7" which appeared in August 2016 is a large-screen high-end smartphone equipped with iris authentication function, wireless charging, and IP68 waterproofing waterproof function and all kinds of functions, Samsung users all over the world It was supposed to be useful. However, shortly after releaseTerminal explosion is delayed one after another and postponement of shipmentIn the end, production and sales were also canceled. Cause of the explosionBattery defectIt was officially announced from Samsung that it was, but it turned out that the "defective Note 7 battery" was causing a fire at the Samsung factory.

Fire at Samsung SDI China plant caused by faulty batteries | Reuters
http://www.reuters.com/article/samsung-sdi-batteries-fire-idUSL4N1FT3BX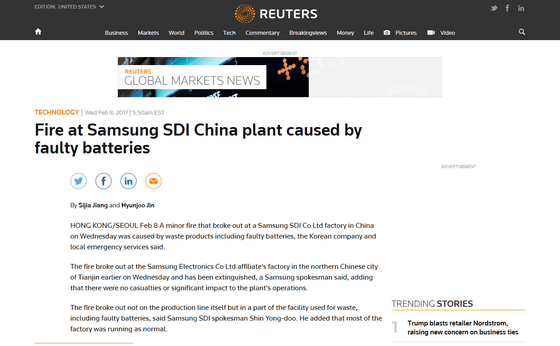 网络 Samsung battery live merchandise Tianjin SDI engineering factory fire | Samsung _ Shinniha science _ Xin Hang net
http://tech.sina.com.cn/it/2017-02-08/doc-ifyafenm3031356.shtml

Fire breaks out at Samsung factory responsible for Note 7 battery production
http://appleinsider.com/articles/17/02/08/fire-breaks-out-at-samsung-factory-responsible-for-note-7-battery-production

On February 8, 2017 (Wednesday), a fire broke out at the factory of Samsung SDI, an affiliate of Samsung in Tianjin, northern China. Samsung SDI has production plants in five locations in China, but the Tianjin factory seems to be the main standing place among them. According to the report, the fire occurred on the line that discards used parts, not the factory's production line, and in this disposal line "Safety of Galaxy Note 7 batteries was processed" and Samsung SDI spokes The man comments. The fire has already been extinguished, according to the spokesperson, "There are no casualties and there is no problem with the operation of the factory."

The Tianjin fire department with the factory commented that "the cause of the fire is battery", and even at the Weibo account of Tianjin Fire Station, "The substance that was ignited in the factory was a lithium battery, which was a defective item (it is a battery of Galaxy Note 7 ")" It is written.

State of the factory at the time of the fire occurrence. It seems that 110 firefighters and 19 fire trucks came to fire fighting work.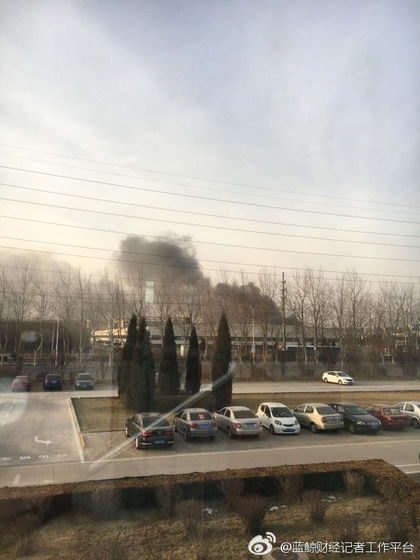 From the parking lot on the side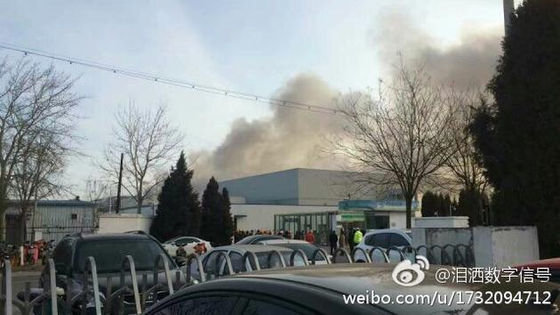 Unusual smoke at a level that clearly indicates that something abnormal has occurred from the road near the factory has been confirmed.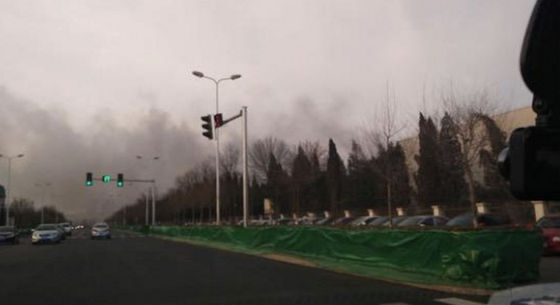 On January 24, 2017, Samsung commented, "The explosion cause of Galaxy Note 7 was due to problems with battery suppliers Samsung SDI and Amperex Technology," due to the explosion problem of Galaxy Note 7, the $ 5 billion (about 590 billion yen) We announced that we had lost operating profit.

Samsung announces the cause of the explosion of "Galaxy Note 7" which has been discontinued due to too much explosion - GIGAZINE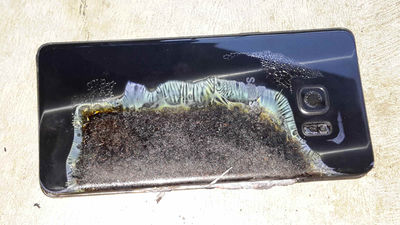 Please note that Reuters is Samsung SDI's next flagship modelGalaxy S8We are reporting that we are planning to supply batteries as well, but Samsung touched Murata Manufacturing in Japan to procure Galaxy S8 batteryNews reportThere is also.