When the home button of iPhone 7 is malfunctioning, it turned out that "second home button" appeared on the screen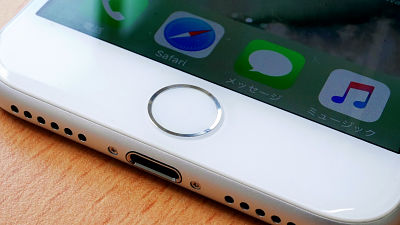 From the iPhone 7 generation, the conventional switch type home button has been abolished, and a home button that reproduces the click feeling by combining the touch sensor and Taptic Engine is adopted. In other words, it physically reproduces physical buttons, but in the case that this new home button malfunctions, the appearance of a new "second home button" on the display abroad It is clarified in the forum.

IOS 10 warns you when iPhone 7's Home button fails, offers automatic software workaround | 9to5Mac
https://9to5mac.com/2016/10/15/iphone-7-home-button-fail-warning/

Apple Offers a Temporary Workaround if the Home Button Fails on an iPhone 7 - Mac Rumors
http://www.macrumors.com/2016/10/15/apple-workaround-home-button-fails-iphone-7/

This phenomenon was reported when Apple related information is exchangedThe MacRumors Forumis. When connecting the user's own iPhone 7 with the ID of iwayne to the charging cable, the power was turned off without permission and started rebooting. And when the iPhone comes up again, the screen says "Home button needs service, in the meantime please use the home button on the screen displayed below" together with a rounded home at the bottom of the screen A button icon appeared.



This is seen as a measure for the control of the home button changed to touch-type was integrated into iOS 10. Whereas conventional physical buttons were able to recognize the home button by hardware, the home button of the iPhone 7 generation can not accept any operation unless the OS can recognize it. Therefore, when it is confirmed that a trouble of the home button at the time of self-diagnosis, Apple seems to take steps to continue the operation by displaying a virtual home button together with the above message. The trouble is also recognized when a problem occurs in the Taptic Engine that reproduces click feeling in addition to the home button itself.

Note that this home button can be accessed via iOS auxiliary function "Settings" → "General" → "Accessibility"AssistiveTouchIt seems to be the same as the home button used in ".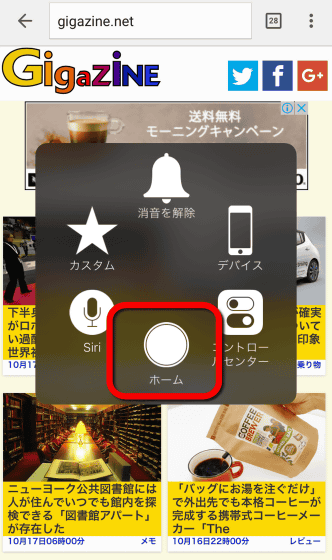 Regarding the iPhone's Home Button, the rumor that the entire terminal will become a display is abstracted in "iPhone 8 (tentative name)" which will appear in the iPhone 10th anniversary in 2017, abolishing the home button itself. The view that the current phenomenon is the foundation for the complete abolition of the home button in the future is also sufficiently conceivable.

Possibility to lose the home button from the iPhone next to "iPhone 7" - GIGAZINE