Potato shop of department store · GRAND Calbee's autumn / winter limited potato crisp "Bouya base taste & malon taste & salt caramel taste" tried


At one timeA matrix of as long as 5 hoursAs a potato crisp for limited autumn winter from September 21, 2016 (Wednesday) to "GRAND Calbee" limited to the Hankyu Umida head office of Calby which gained popularity that it could become possibleBouya base taste"Maron taste"Salt caramel tasteA new flavor of has appeared. I got all the new flavors of ordinary 3 times thick potato chips side by side from the day of release immediately.

Started selling "Potato Crisp" from the popular product "GRAND Calbee" for autumn / winter only from September 21 (Wednesday)
http://www.calbee.co.jp/newsrelease/160914b.php

So I bought GRAND Calbee's potato crisp.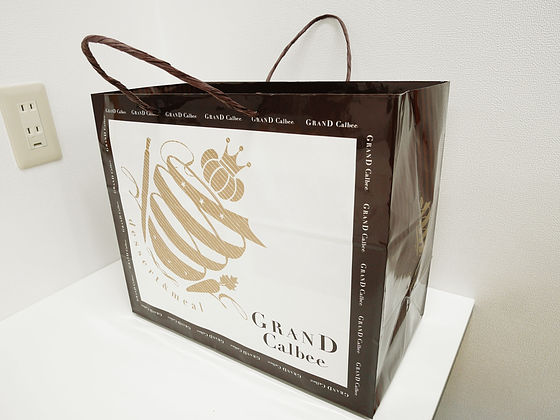 There are a variety of potato crisps tightly inside.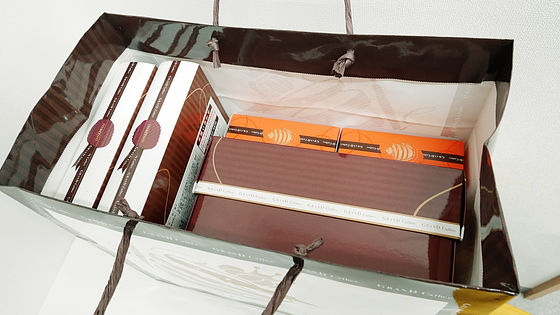 This time, I bought a large box on the left side of "Happy Box" (3240 yen including tax), limited for 3000 boxes per month, "Bouya base taste", "Maron taste", "Salt caramel taste" It is 540 yen including tax).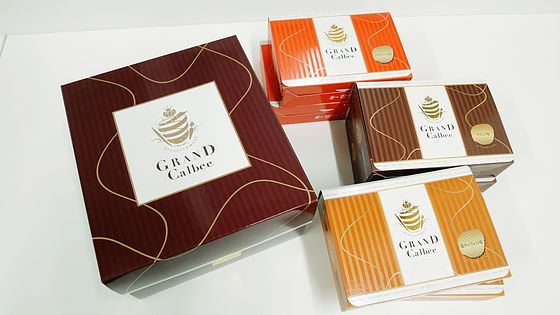 I will eat the new flavor potato crisp at once.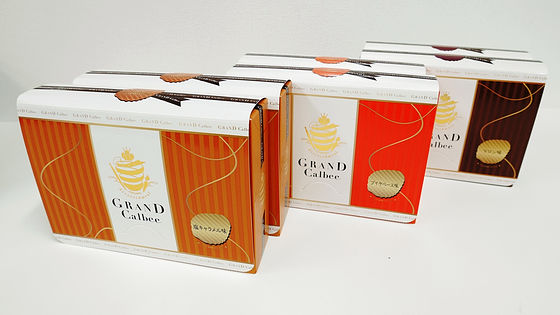 When you open the cap and the lid, four packs containing 15 g each are included.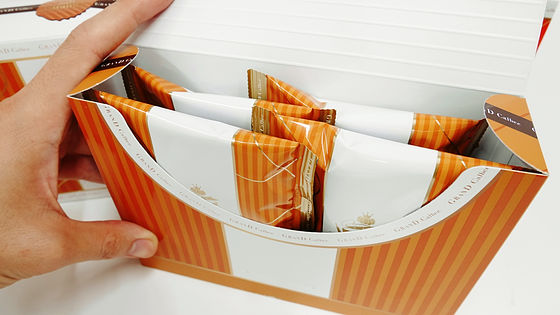 Raw materials based on buoy base include plenty of umami-rich ingredients such as chicken extract powder, clamshell extract powder, garlic powder, tobacco powder and tomato powder.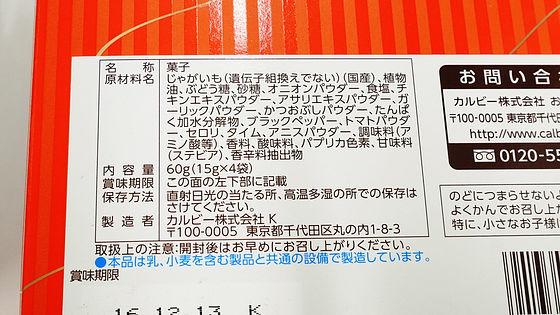 For marron taste, cake-like ingredients such as cream-flavored powder, chestnut powder, coffee powder, etc. are used.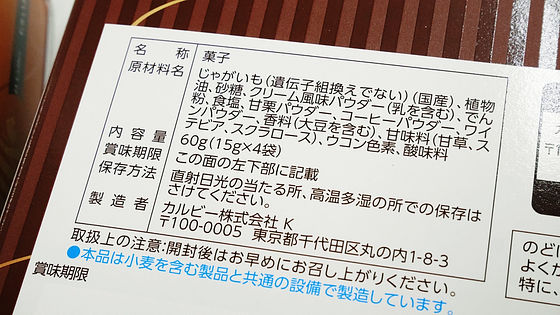 Salt caramel taste is simple raw material content.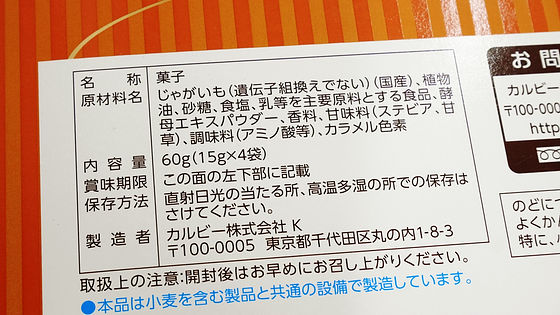 I tried all three kinds on the plate.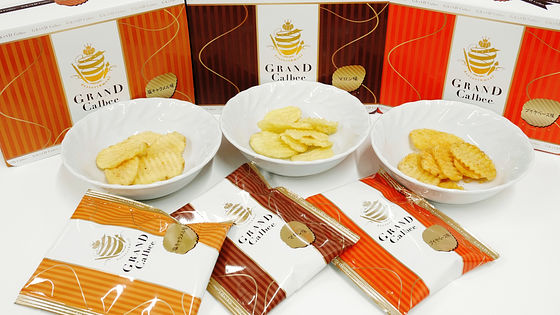 This is salt caramel taste. From the moment of emptying the bag, the smell of caramel and fluffy drifts.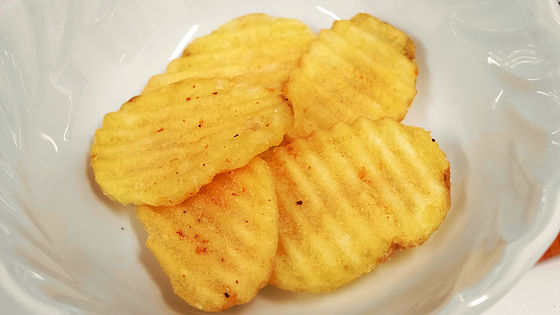 From the side you can see that it is quite thick potato chips.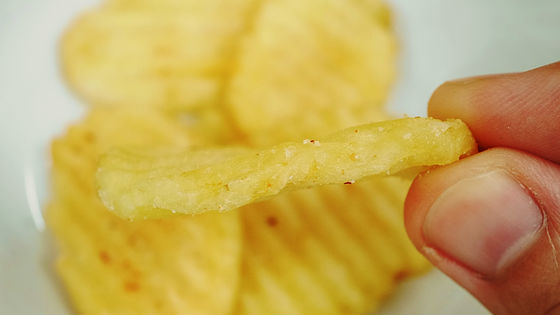 The surface was covered with rough salt.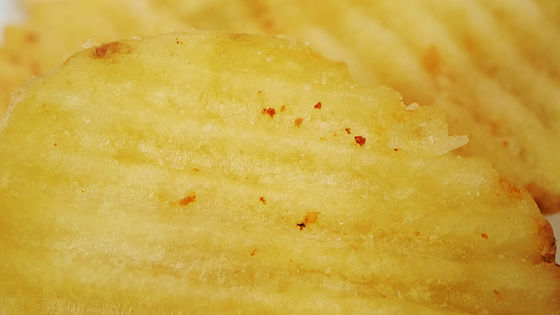 When eating, it is salty enough after the sweetness of the caramel, which is not too sweet, a flavor that seems to match tea etc. The crispy potato texture becomes addictive.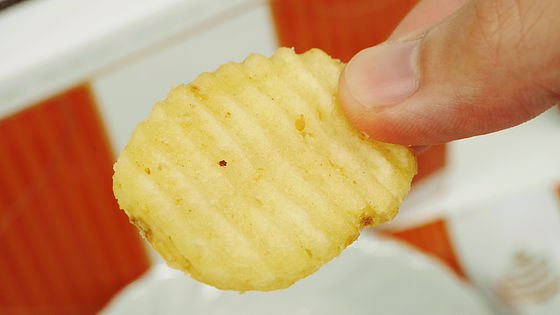 It is followed by malon taste.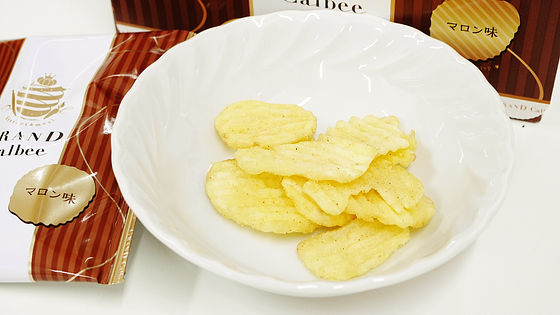 The surface is covered with spiceish objects.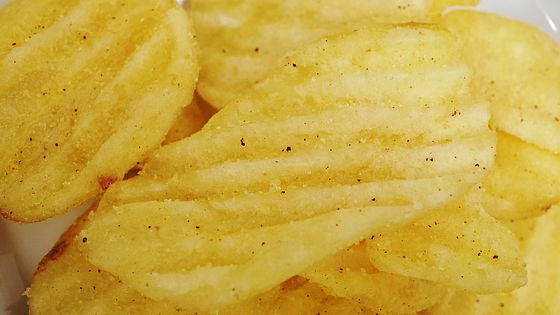 There is a slightly chestnut scent before eating, mellow creamy is felt in addition to simple sweetness of chestnut when you eat, there is elegance like a pastry using chestnut. It is a mysterious sweet which is "a chestnut taste potato", but there is almost no discomfort because the texture of the potato is similar to chestnuts. This seems to be good for coffee such as tea.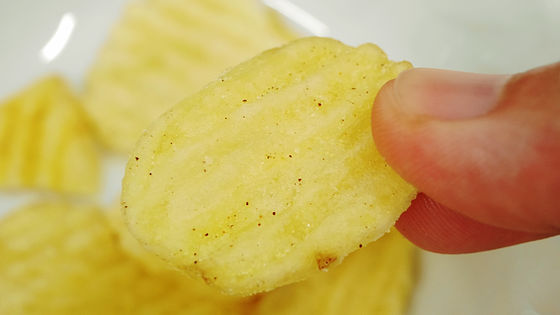 The end is Bouya base taste.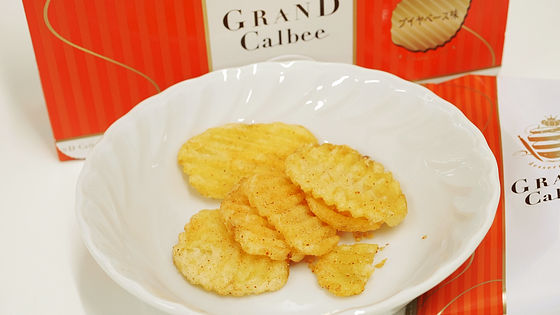 There is only reddish tomato-like reddish potato chips, bouquet of scent of bouillabais which stimulates appetite enough to mistake "where the fishes and shellfish are" is drifting.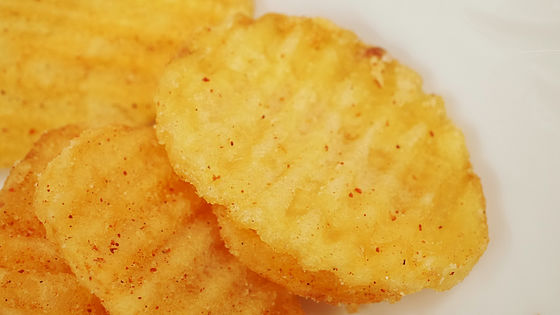 When you eat, you can enjoy the delicious Buey based flavor and enjoy the luxurious taste and texture that you can not taste reliably with normal potato chips. Even if you only eat 1 flavor, various seafood delicacies spread in your mouth, making it a flavor that can run through the cutting edge of salty potato chips. It's potato chips but it's not a junk taste, so it seems to fit very well with wine or champagne.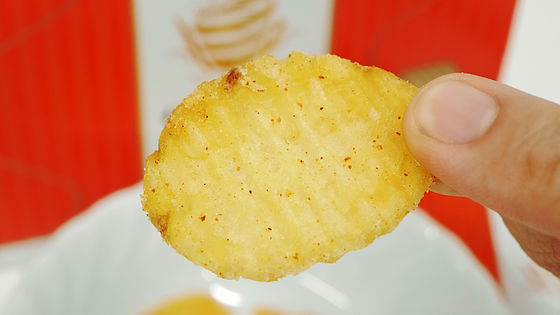 The end is a happy box. Looking at the iPhone 5s on top of the box you will find that it is quite a big box.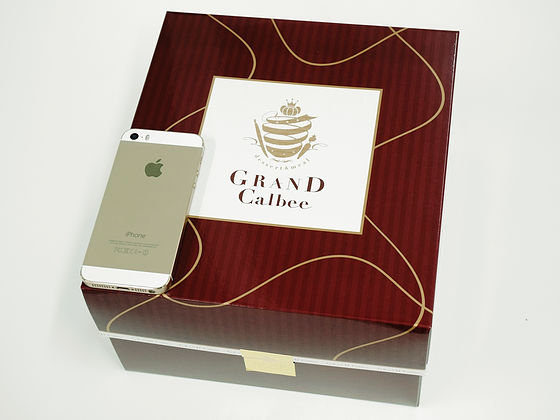 Open the lid and like this, it is an assorted box that you can eat until you satisfy the potato crisp of GRAND Calbee. The box has a luxury feeling, the inside is also gorgeous, so if you receive it as a present, the tension should rise.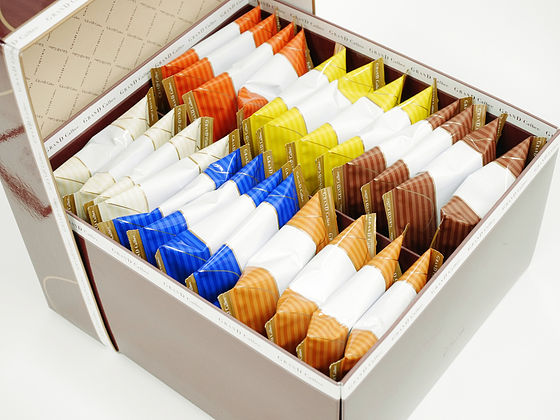 The contents are traditional flavor, taste, rich butter flavor, cheese flavor, and four kinds of bags of Boya base flavor, malon flavor, salt caramel flavor of autumn / winter limited flavor, so that you can eat all kinds until satisfied It is becoming.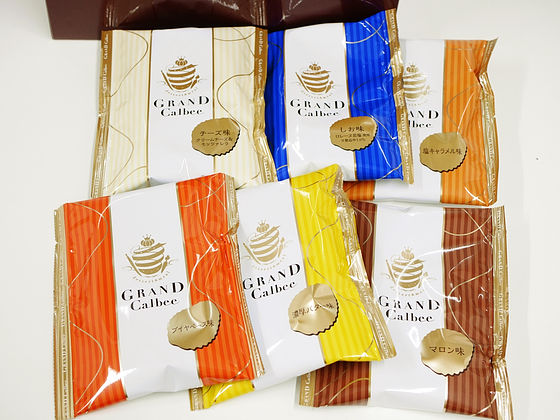 Although it was GRAND Calbee which was a matrix of five hours at a time, it was like this 20 minutes before the opening of Hankyu department store Umeda. It seems that long lines are not formed as before.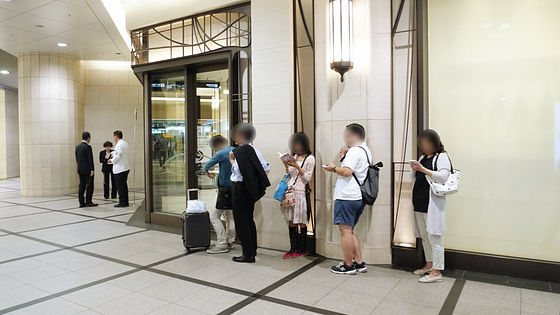 Fall-winter limited flavor was tightly arranged in the department.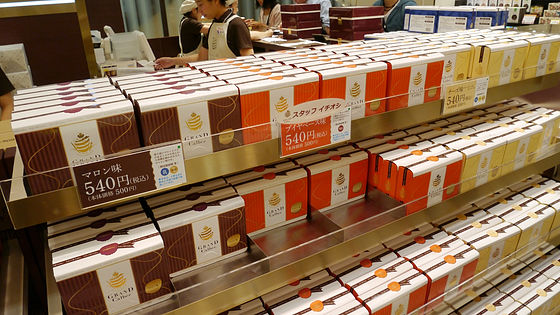 The number of people who could finally be called a queue was lined up, but it seems that it got settled to be able to buy it even if it did not line up if I go a while before opening the store.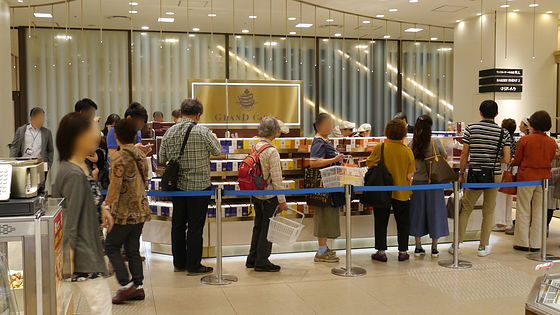 The number of people who line up from the previous time is reduced is because it is now possible to purchase GRAND Calbee's potato crisp online. Each product can be ordered from the following page, it will arrive from 4 to 8 days after confirmation of settlement. People who want to get on the day of sale do not have to line up, but potato crisps can be obtained if you wait for a while even from afar.

Grand Calbee | Hankyu Foods | Hankyu Online Shopping
https://web.hankyu-dept.co.jp/ecshop/categoryPage.do?uid=15500