I tried buying five hours of side-by-side thick potato crisp, three times as thick as normal


On April 1 (Tue) Hankyu department store Calumby direct-managed store "GRAND Calbee (Gran Calbee)" opened within the headquarters of Hankyu Department Store,Potato crispWe will release. It was about 3 times the thickness of common potato chips and it was the thickest in Calbee history, so I tried buying what it is.

News release "GRAND Calbee" opened at Hankyu Umida main store | Calbee Co., Ltd.
http://www.calbee.co.jp/newsrelease/140318.php

When I went past 10 o'clock when the Hankyu department store Umeda head office opened, a queue of considerable length was already made.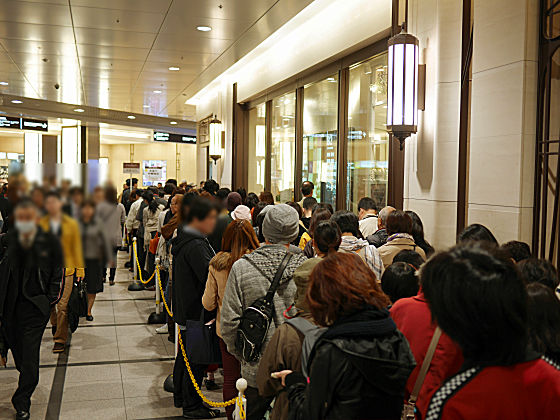 Many people are ladies.



Although it is still not in the shop, the item "happy box" has been sold out.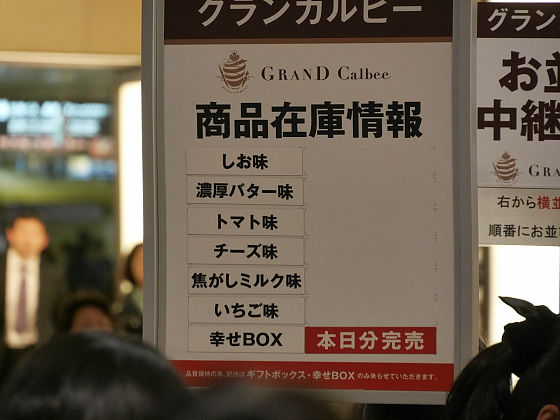 It took over 4 and a half hours to arrive near the shop.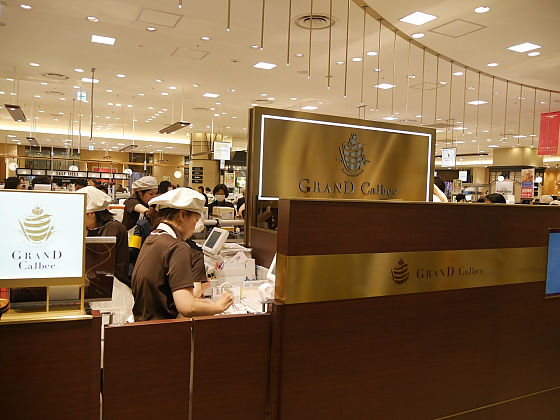 Gran Calbee's logo is completely different from usual Calbee. It looks like spiral potatoes potatoes sell on the fair.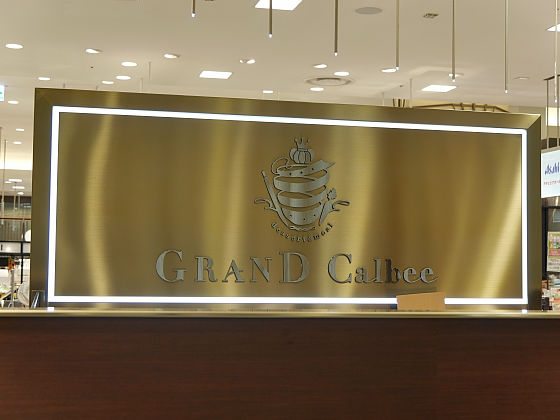 When I arrive in front of the shop, the sales of today is too amazing already the shelves in the sky.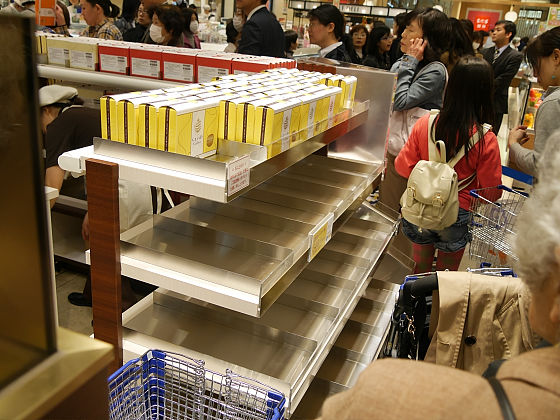 The ootoshi potato crisp's odor taste was sold out.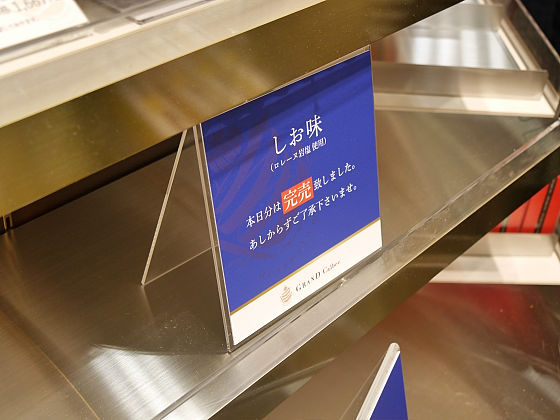 I've got a row and row to enclose the shop.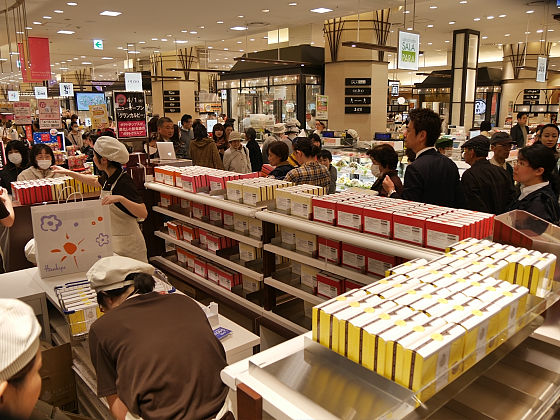 There were some people who bought in large quantities and it became a bit uneasy, but I could manage to avoid the situation that "All sold out and I could not buy anything".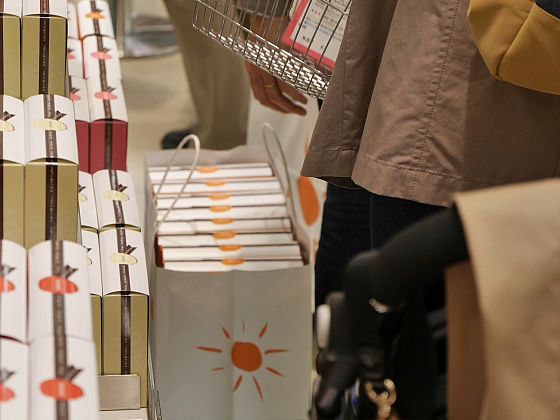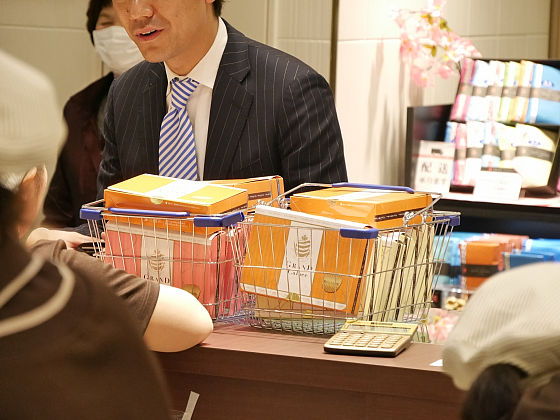 The potato crisp that I could finally buy was included in a box with luxury.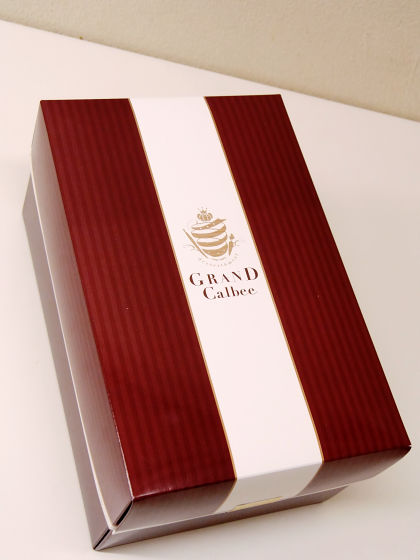 In the middle of the box there is the same logo as the shop.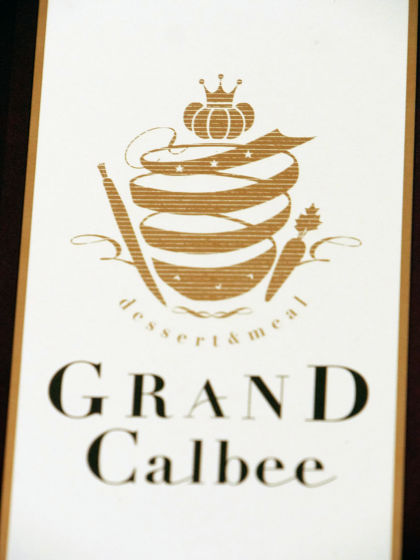 Open the tape from the side.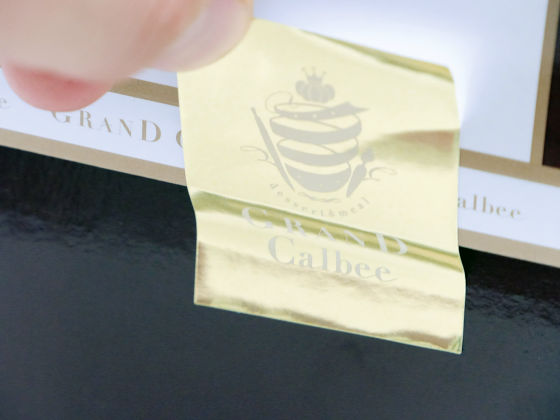 There is six small boxes of potato crisp (540 yen including tax) in this one box.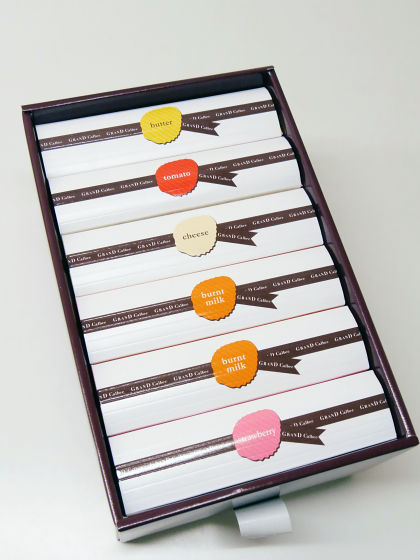 It is like this when taking out from the cosmetic box. The size of one is roughly the size of a dictionary.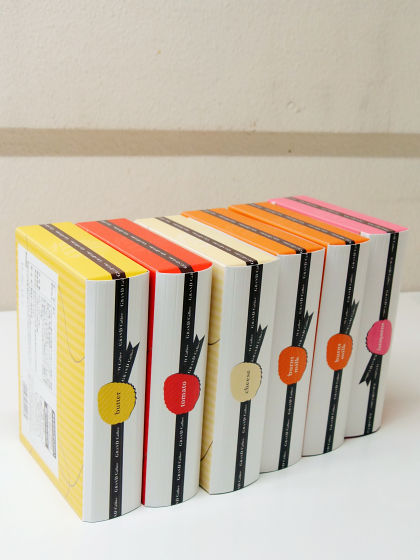 Looking at the box from the front is like this.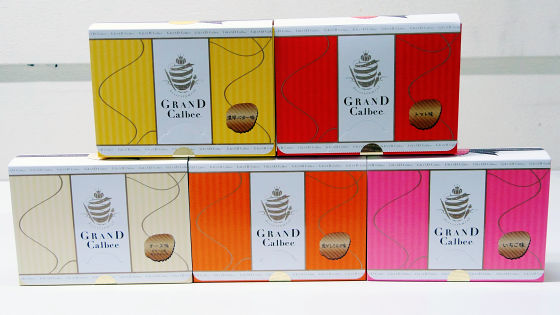 Raw materials etc. are written on the reverse side.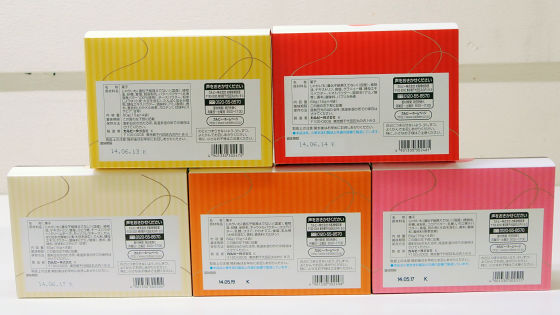 First of all it opens from thick butter taste.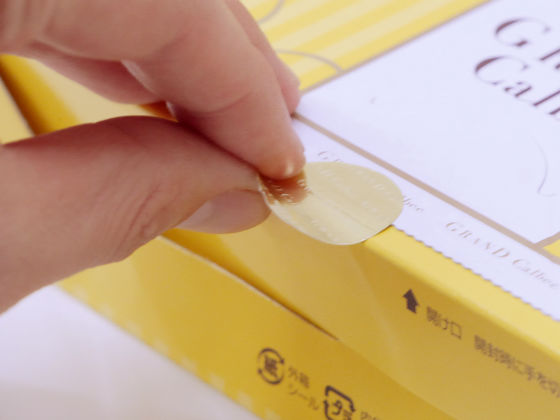 When opened it contained four bags. So 135 yen per bag.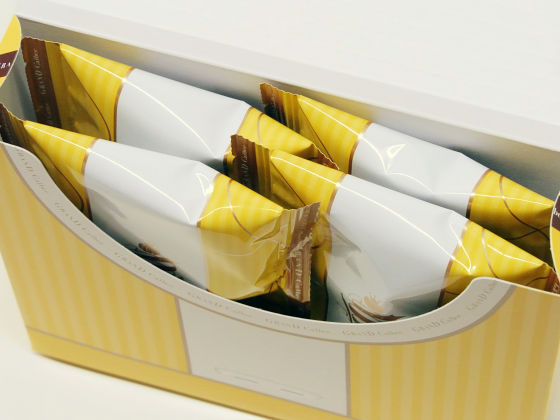 The bag is like this, 15 bags of bag.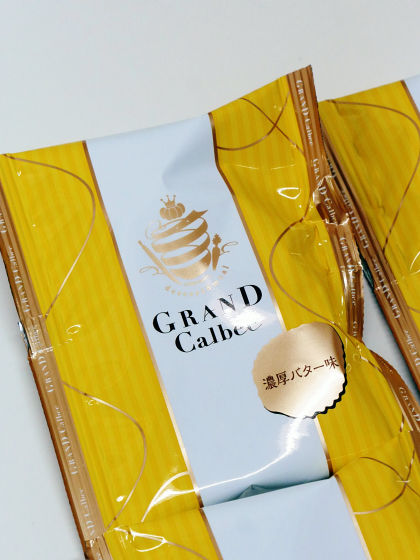 I took out 4 pieces of potato chips when taking it out of the bag. As I opened a few bags, it looks like 2 to 4 pieces.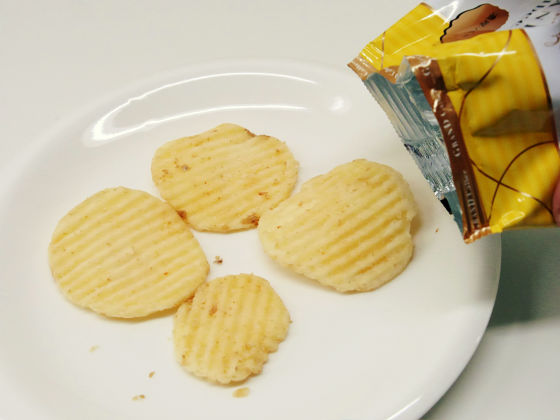 Comparing potato crisp (left) and ordinary potato chips W consommé taste (right), it is like this.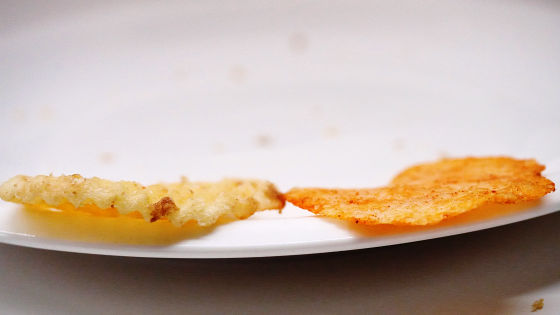 According to Calvie the thickness is about three times that.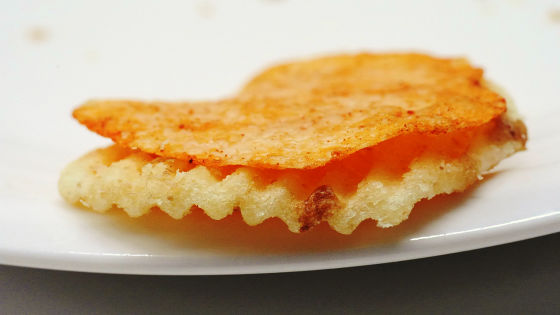 Rich butter taste is a potato potato. I will eat it at once.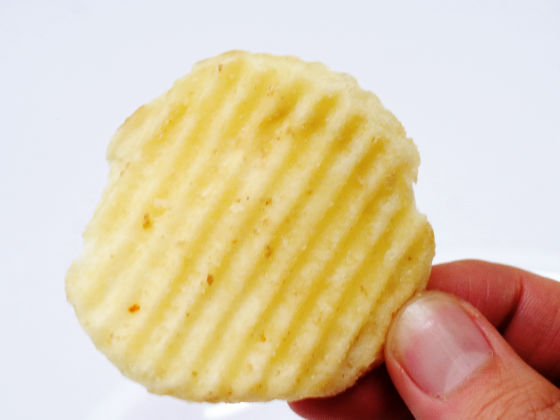 Potato is crispy, making it slightly felt butter's taste, texture isPot-potThere is something that leads to. There is a greasy feeling compared to ordinary potato chips, and considering the price of 540 yen per box (135 yen per bag), it is a pleasant place if you feel a little more luxurious.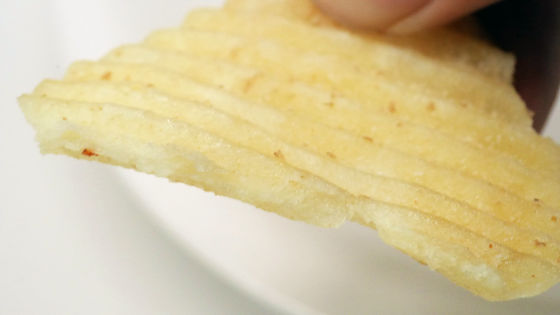 Tomato flavor is slightly reddish potato chips.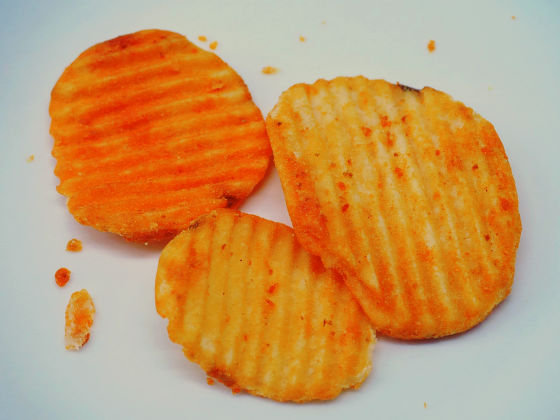 There is considerable redness.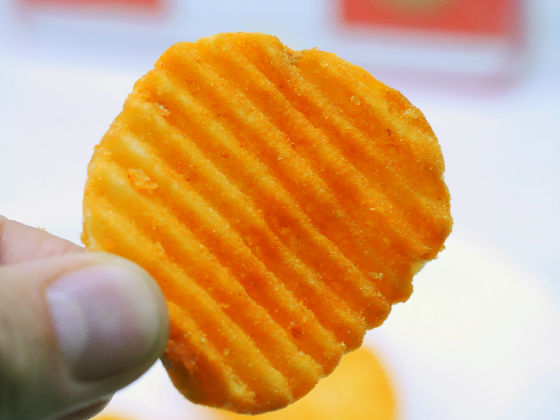 Taste of tomato is made thick with inclusion in the mouth, sour taste is slightly felt. It seems to be able to eat with a feeling like a snack.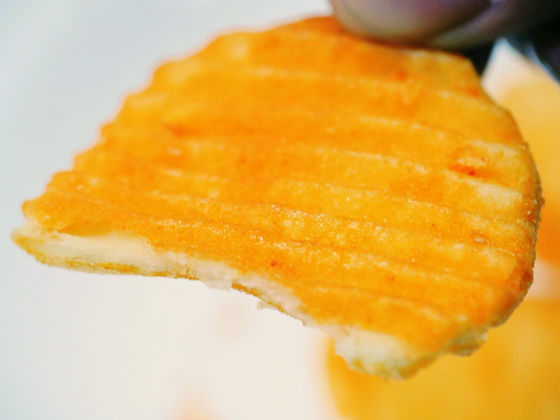 Cheese taste cream & mozzarella looks similar to rich butter taste.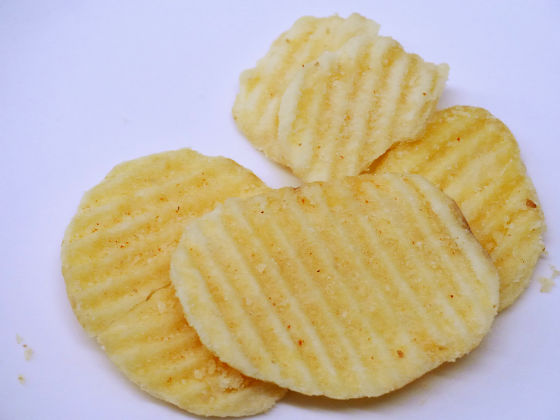 A taste of cheese is felt slightly when eating, the taste of cream cheese is stronger than mozzarella. Although it is tasty, there are places to make it a little bit considering the price.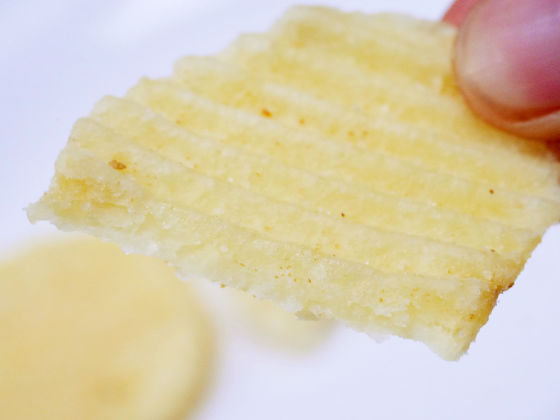 The scorched milk taste is covered with a brown coating.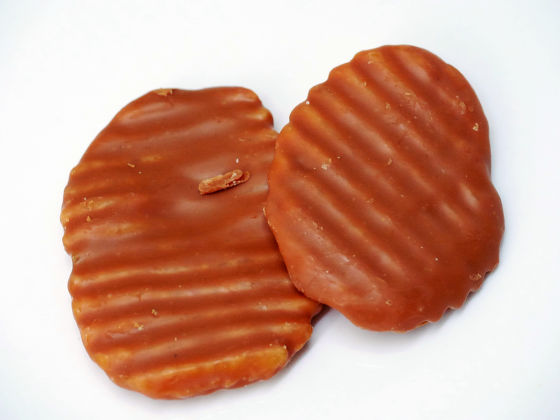 Apparently it feels like caramel.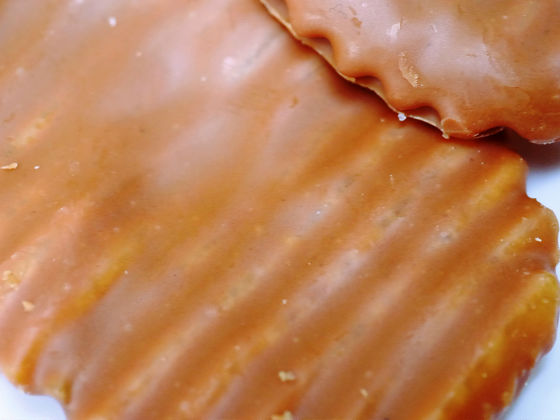 When eating, it is a mild flavor of caramel with no bitterness or aroma like Morikaga's milk caramel. The compatibility with potato is very ordinary.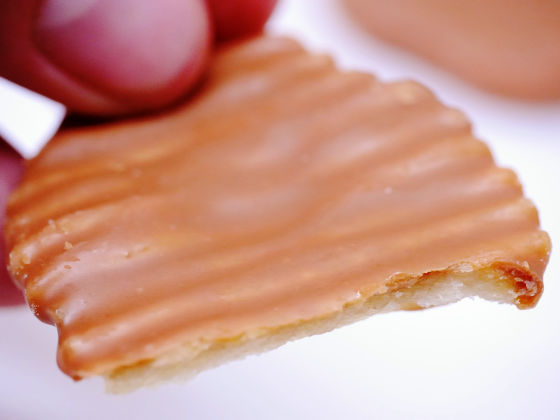 Strawberry flavors are covered with a pink strawberry chocolate coating.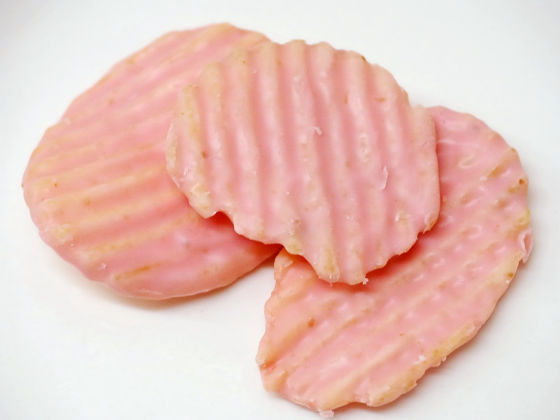 Trying it off, Ichigo chocolate flavor feels a slight taste of chocolate. Scorched milk taste and strawberry taste are positioned as "dessert".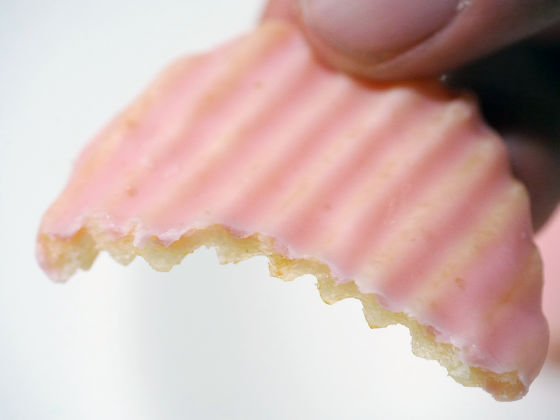 Potato crisp is a limited sale only for GRAND Calbee so far. It seems good for souvenirs rather than for me to eat.