Calbee 'Potato Chips Nori Nori Nori Taste' Tasting Review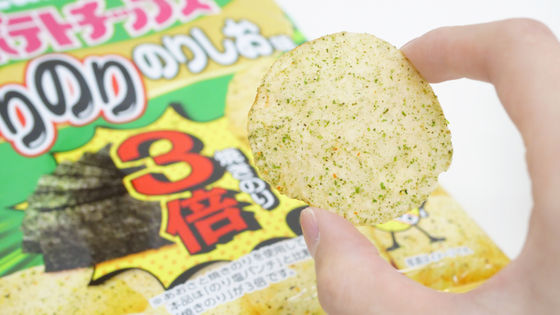 On Monday, November 29, 2021, the standard snack Calbee 'Potato Chips' will have a new product ' Potato Chips Nori Nori Nori Taste' that
triples the amount of roasted 'Potato Chips Nori Salt Punch'.
Appeared. I heard that you can taste the flavor of grilled seaweed and the taste of scallop, kelp, and dried bonito, so I actually tried what it tasted like.
Potato Chips Nori Nori Nori Taste | Calbee
https://www.calbee.co.jp/products/detail/?p=20211028133827
The package of 'Potato Chips Nori Nori Nori Taste' looks like this. It is strongly appealing as '3 times the grilled seaweed'.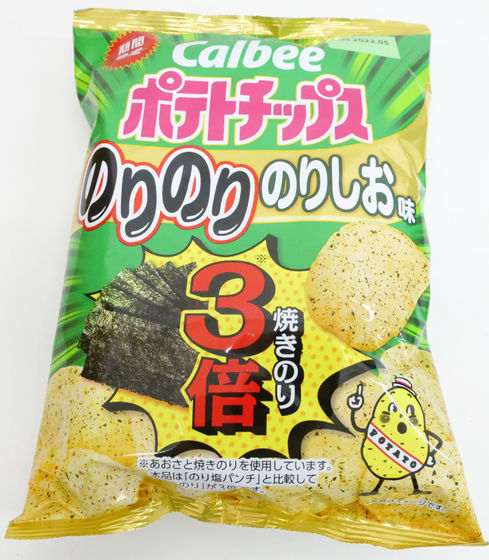 Sea lettuce, grilled seaweed, and chili peppers are used as raw materials.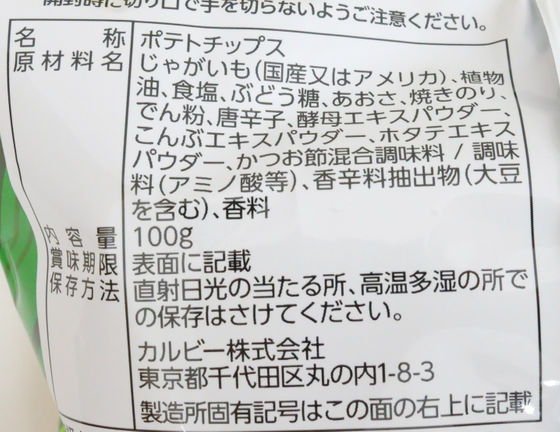 Calories are 555 kcal per bag.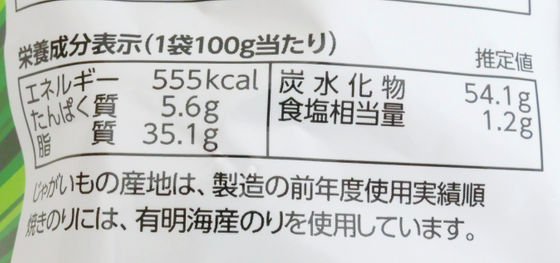 I put the contents on a plate. You can see that a considerable amount of glue is sprinkled on each sheet, and that red pepper is also sprinkled in places.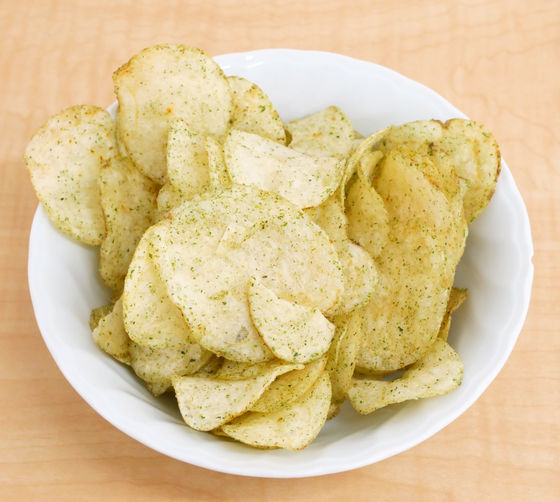 When you eat a bite, you will feel the taste of spicy chili pepper and salt, and then the rich flavor of seaweed. The scent of the seaweed is quite strong, and it is as if you are eating the grilled seaweed as it is. This dish is recommended for people who feel that 'just glue salt is not enough'.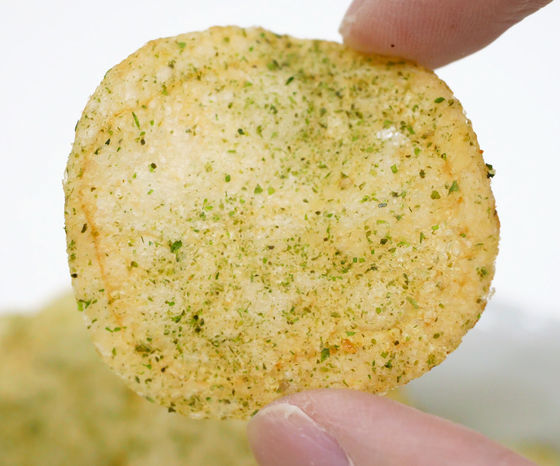 The price of 'Potato Chips Nori Nori Nori Taste' is 198 yen excluding tax. It is sold only at convenience stores and for a limited time until the end of January 2022.