It is cheap but weighs about 1 kg & using Xiaomi 's first notebook PC "Mi Notebook Air" on a heavy - duty body Summary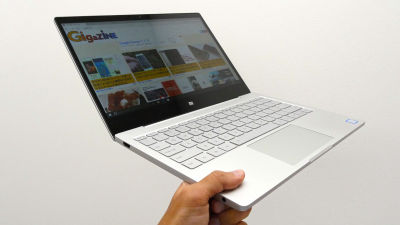 Begin with smartphoneConsumer electronicsYacamera,Drone,Personal mobilityChina's Xiaomi (Small-Scale Technology), which continues to expand its scale into various fields, including the first notebook PC "Mi Notebook Air"Has been released. Mi Notebook Air with 12.5 inches and 13.3 inches is the ultra-thin body of the aluminum enclosure, even on the official website Apple notebook PC "MacBook Air"Since it appeals superiority thoroughly, it can be said as a rival machine of MacBook Air. Mi Notebook Air that can be purchased much cheaper than the MacBook Air is super cheap & high performance for the first time though it has a long time to bring it to the usable state but it is not disappointing the expectation of the Xiaomi brand, as a Windows notebook PC a high cost performance model It was becoming.

Small rice garbage note - Small U.S. Castle
http://www.mi.com/mibookair/

◆ Appearance check
"Xiaomi Mi Notebook Air" is in a box based on white. The Mi Notebook Air has a 12.5 inch standard model and a 13.3 inch top model, which is a 12.5 inch model.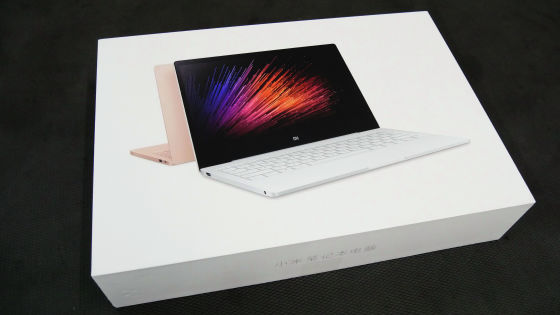 Beside the letter "Small rice note book Electric railroad". At the time of writing the article, Mi Notebook Air is sold only in China.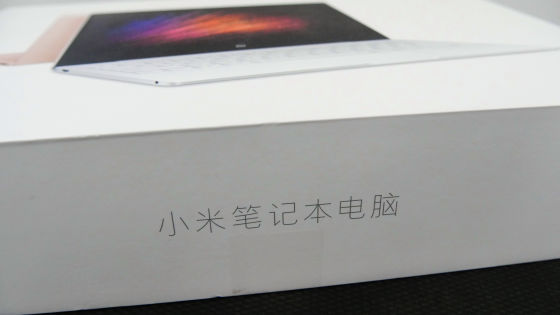 Contents are Mi Notebook Air main body and AC adapter for charging, simple instructions only.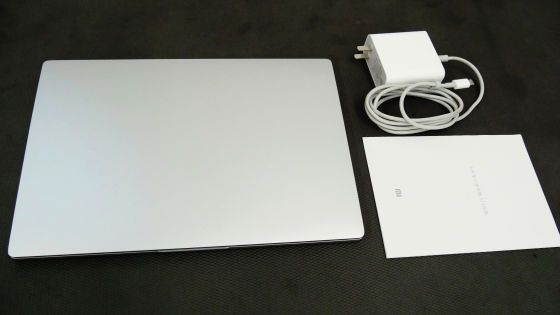 The charging AC adapter adopts Type - C USB port.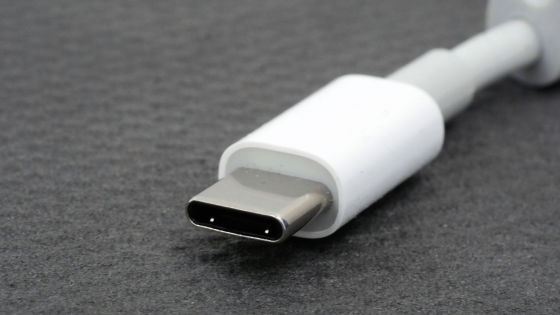 Mi Notebook Air is a design that does not even have a logo on the top surface, and the impression that it is "a thin plate made of aluminum".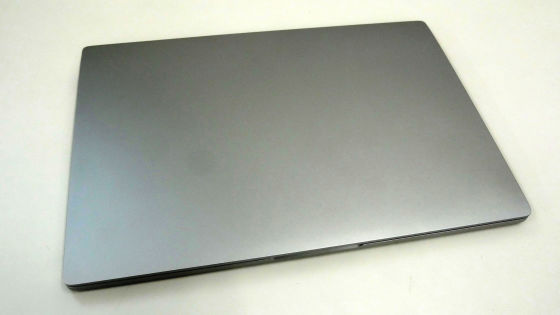 It is clear that you are conscious of Apple's MacBook Air, as you can tell from Xiaomi 's first notebook PC dedicated to naming "Air".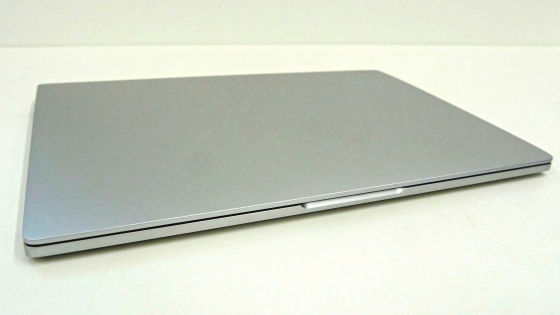 There is a dent in the front part to open the display in the center. There are no buttons or indicator lamps at all.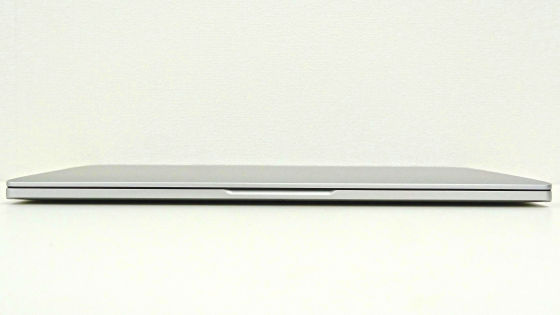 On the left side is an HDMI port for external output and an earphone jack.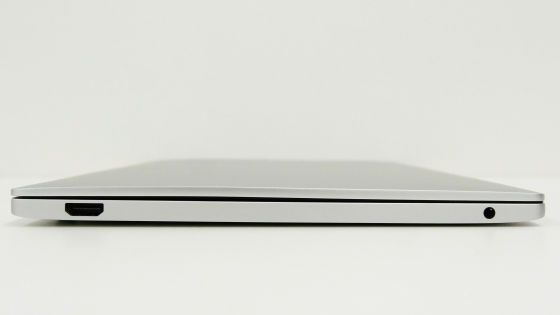 The texture of the aluminum enclosure is quite high.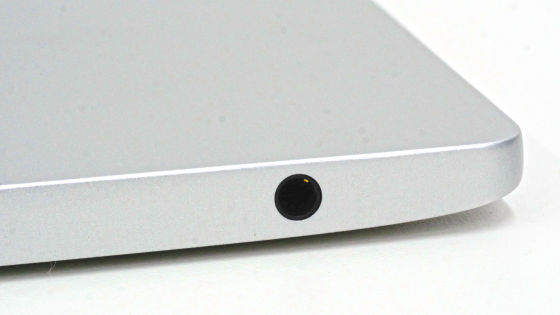 USB 3.0 on the right side, USB 3.0 with Type-C, indicator lamp shining when charging.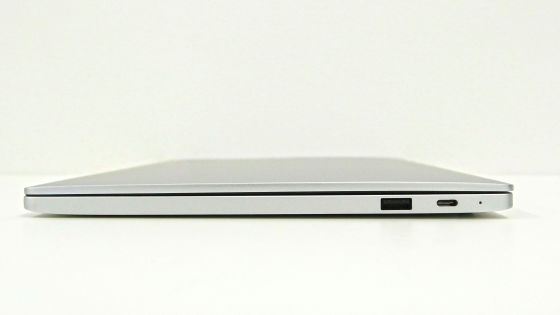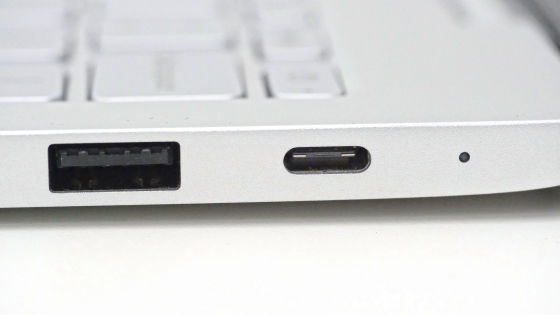 The hinge part is such a design.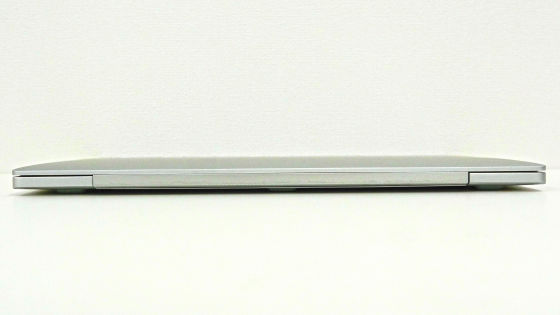 Since the liquid crystal display with full HD (1920 × 1080) resolution is a glass type with hardness 7H, there are some reflections.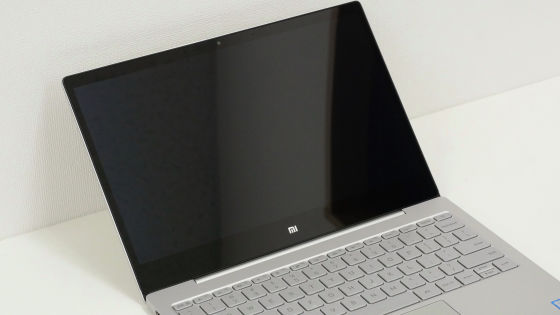 Extremely thin display can be knocked down to 135 degrees at maximum.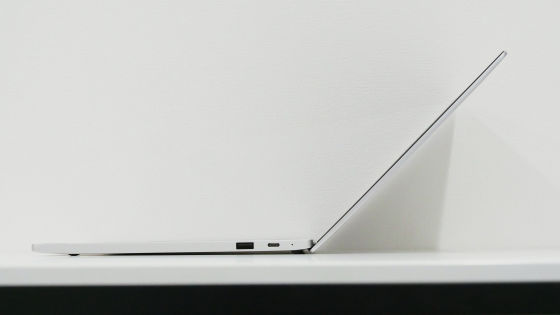 In the center of the bottom of the display is the Xiaomi logo. This logo is the only hint for brands and products.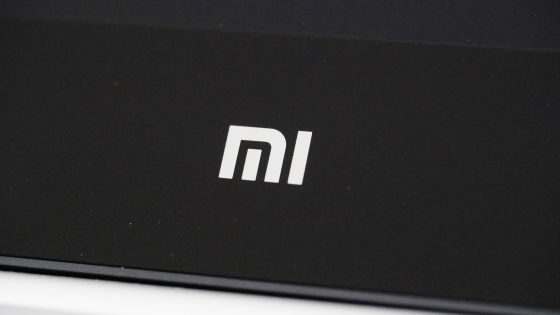 On the upper part of the bezel, for video chat, 1 million pixel front camera and digital microphone divided on both sides are installed.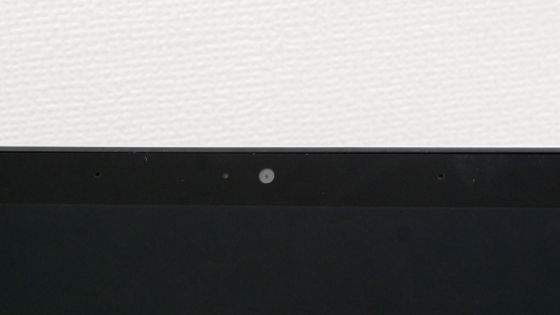 The keyboard is a clean design with English notation.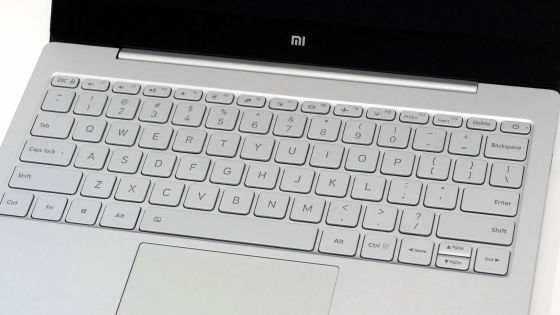 Because the main body is thin, keystrokes are not easy, but there is moderate response and the key impression feeling is not bad.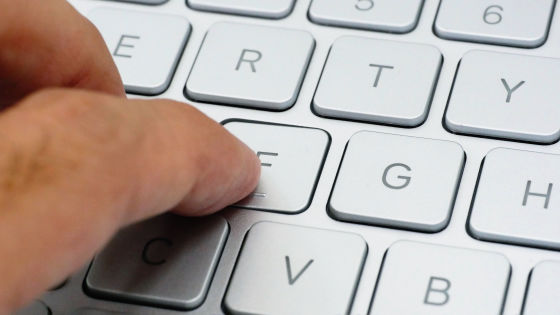 The large touch pad is smooth, I feel that the touch feeling at the time of operation is extremely good.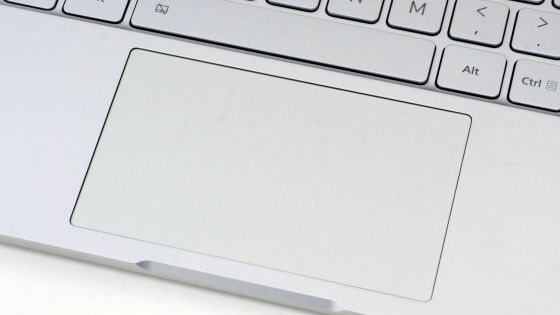 The 12.5 inch model adopts Intel Core m3 - 6 Y 30 (maximum 2.2 GHz) as CPU. It is equipped with 4 GB memory of LPDDR 3 (1866 MHz), SSD of 128 GB and is a zero spindle. Furthermore, since the 12.5 inch model is fanless, operation with silence is possible.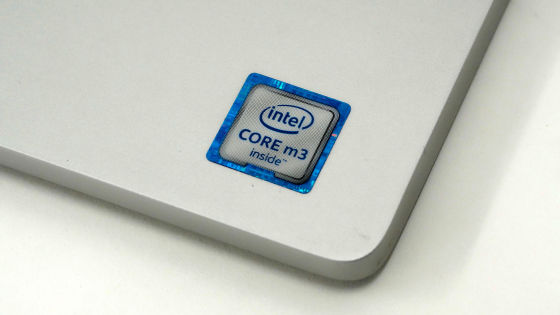 The back is like this. OS adopts Windows 10 Home.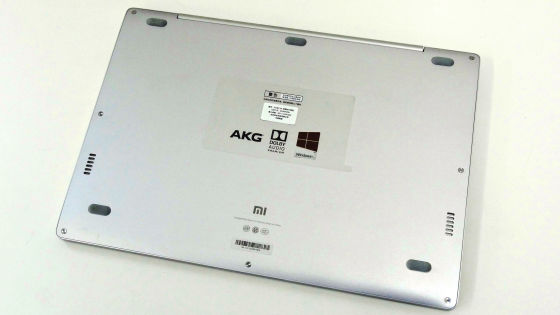 AKG's dual speaker is compatible with Dolby Audio with an output of 1 W × 2. By the way, the 13.3-inch model is 2 W × 2 dual speaker.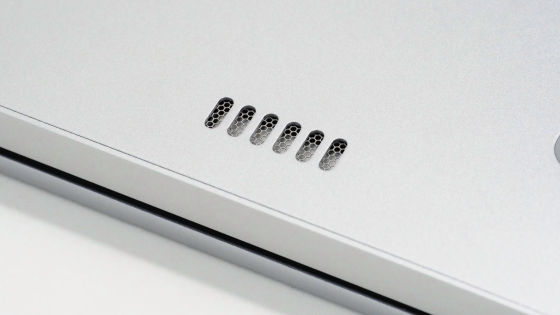 Besides the small logo on the bottom of the display there is no logo Any simplicity makes you feel quiet.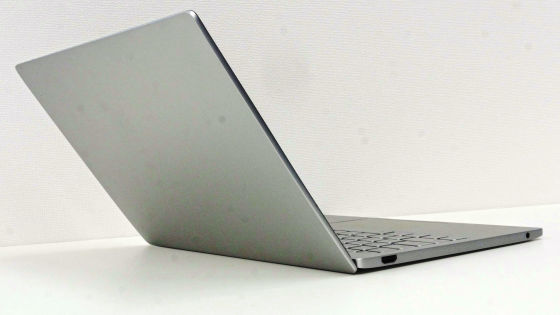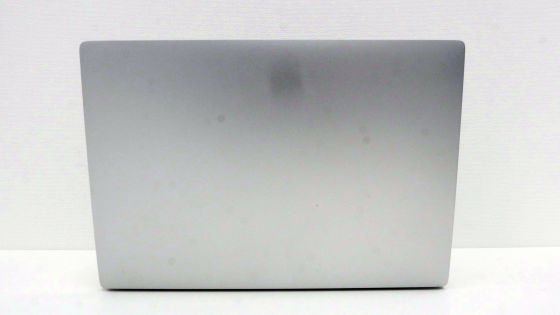 ◆ Windows 10 Clean Installation Task
·Localizing into Japanese
Mi Notebook Air is a Windows machine that adopts "Windows 10 Home" as OS.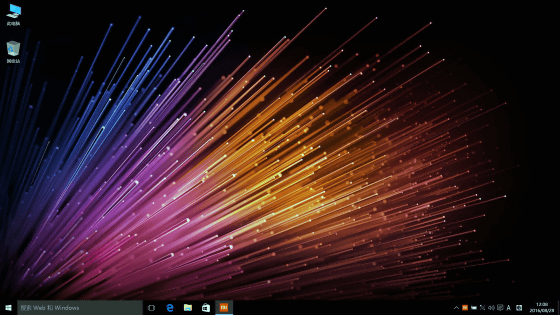 But because it is a Chinese model naturally the language is Chinese.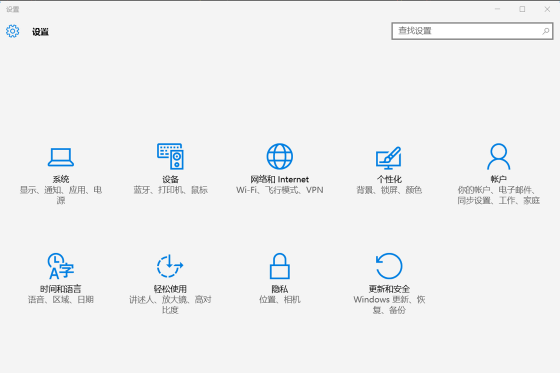 So I will change it to Japanese notation. Click "Additive languages" in "Installation".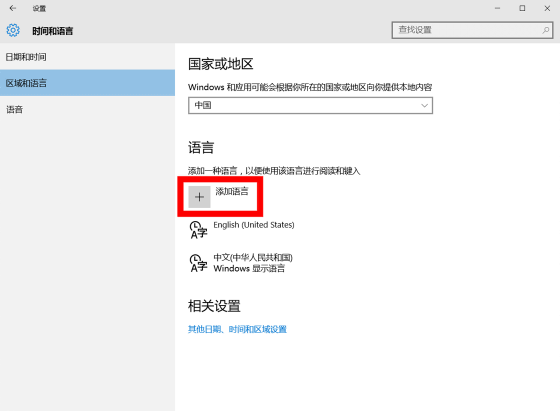 Click "Japanese".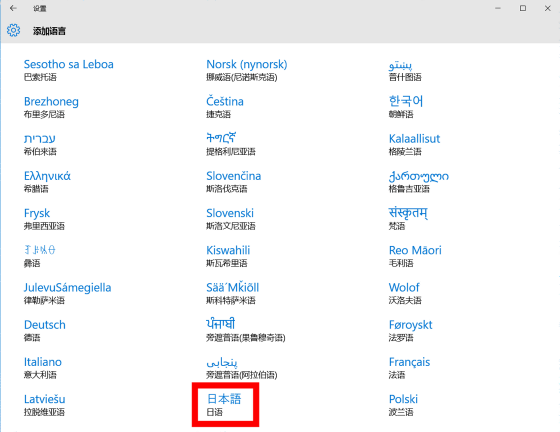 Download Japanese language pack.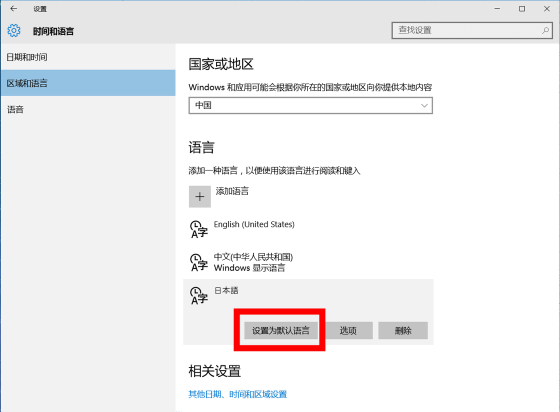 Furthermore, the regional setting was changed to "Japan".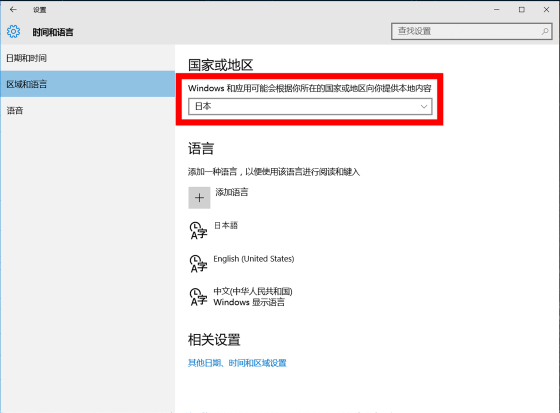 However, it can not be changed to Japanese.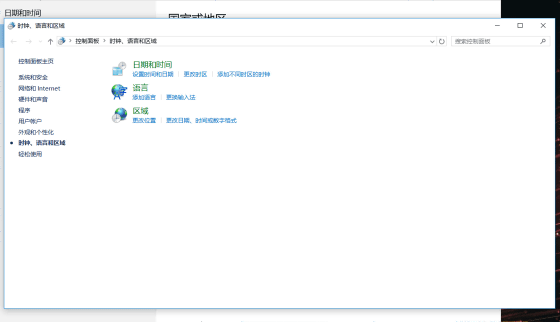 You can enter text in Japanese, but you can not set the OS setting in Japanese.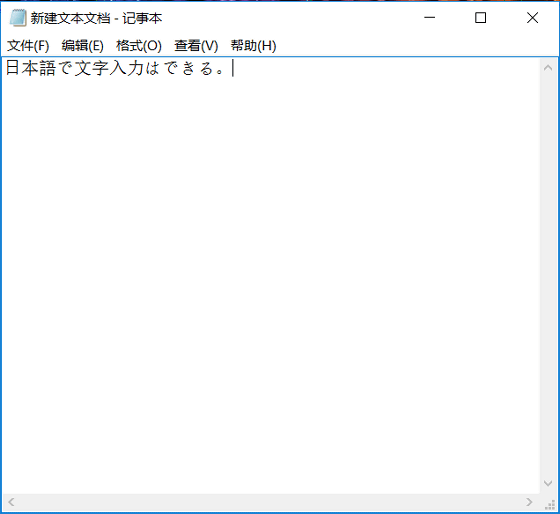 By the way it is impossible to write it in English.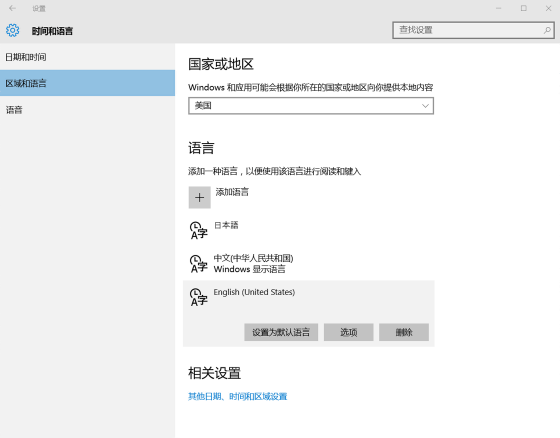 When examined from the control panel, Mi Notebook Air adopts a special operating system called "Windows 10 home tutorial version".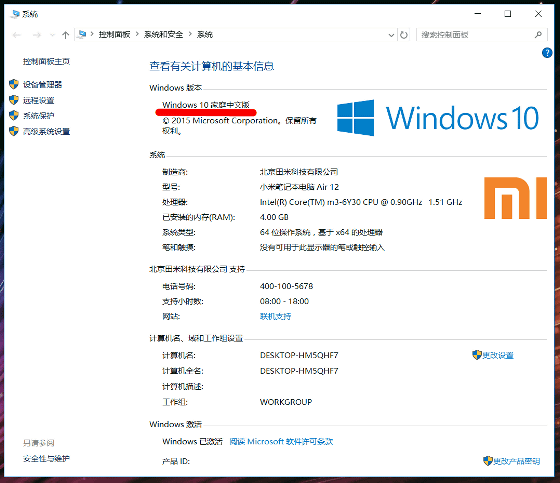 If you think about why you can not change it from the Chinese language display, you will find the following article.

Microsoft revealed the existence of "China special edition Windows 10" - GIGAZINE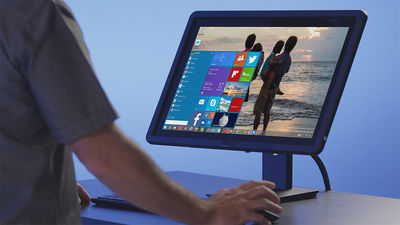 Mechanism of China's censorship system "Great Firewall" - GIGAZINE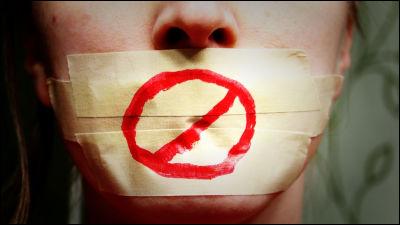 When examining what it is, some people have already succeeded in Japaneseization.HanpenAccording to Mr. says, basically it is OK if you cleanly install the Japanese version of Windows 10. In addition, it seems that the product key itself can be diverted to Windows 10 home domestic version even in Japanese version Windows 10.

· Clean installation of Windows 10 Home
So I decided to install the Japanese version of "Windows 10 Home" cleanly. First of all, softwareDownload Windows Product Key ViewerIn order to make sure, I check the product key of Windows 10 home-Chinese version pre-installed in Mi Notebook Air.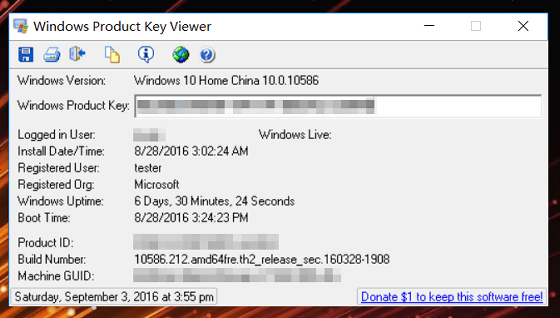 If you do not activate Xiaomi Notebook Air on the Internet and activate it, you will not be able to divert the product key of the Windows 10 home and Chinese version, so be sure to connect to the internet and activate it after "Activate Windows" It is important to make a clean installation work after confirming that it is.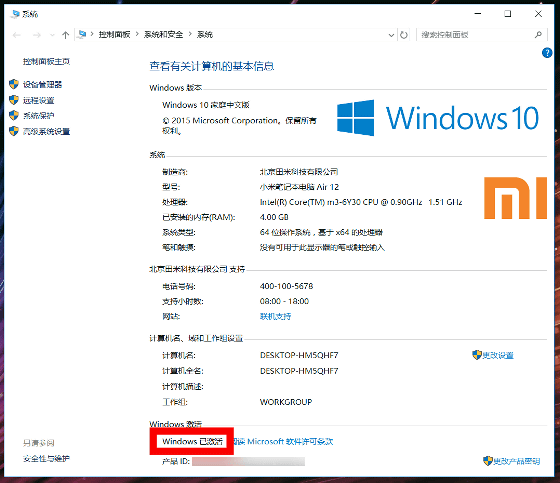 Because Mi Notebook Air does not have an optical drive, install Windows 10 Home (Japanese version) using USB memory. Firstly, from the USB memory for Windows 10 installation. How to make USB memory for Windows 10 installation & How to use is understood by looking at the following article.

How to use Microsoft official "media creation tool" that can be upgraded free from Windows 7 or 8.1 to Windows 10 Summary - GIGAZINE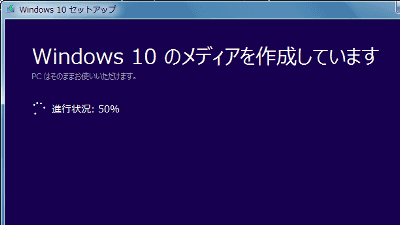 With Mi Notebook Air installed with the Windows 10 installation USB memory created with the media creation tool, hold down the "F2" key and activate Mi Notebook Air to display the BIOS screen. In addition, you need to operate all the BIOS screen with the keyboard.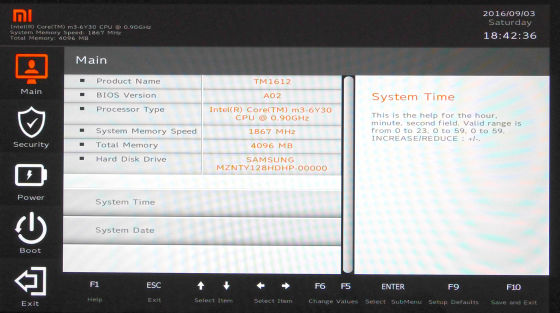 Click "Boot" on the left side of the screen → "Boot Devices Order".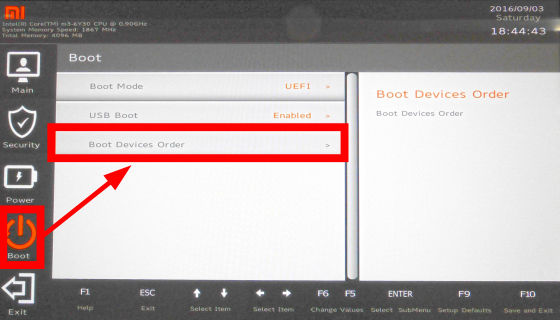 In the lower right corner of the screen confirm that the first rank of boot is "SSD" and the second rank is "USB memory".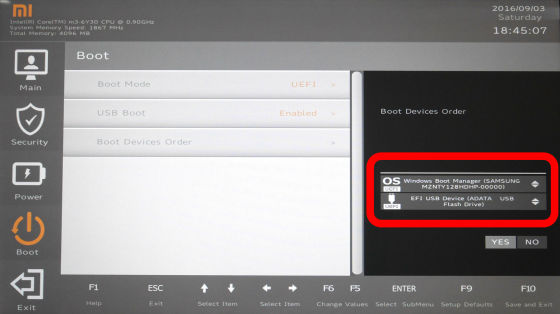 Change the boot order to "USB memory" for the first rank and "SSD" for the second rank, then click "YES".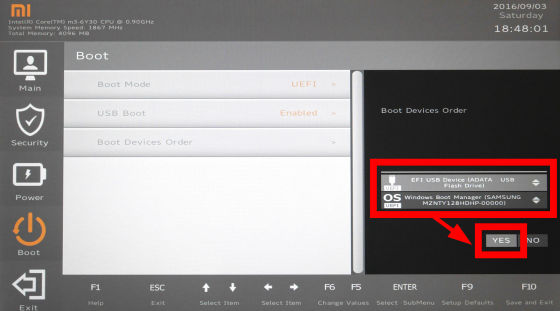 Click "EXIT" → "YES" on the left side of the screen to restart Mi Notebook Air.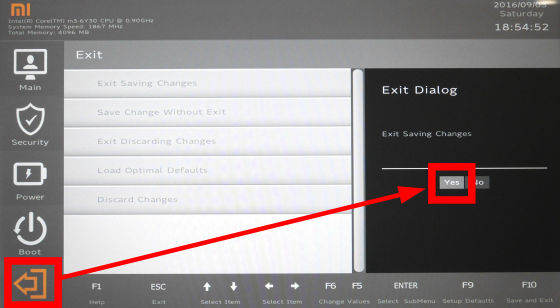 If you restart Mi Notebook Air while installing the installation USB memory, the Windows setup screen will start up. Change "Type of keyboard" to "English keyboard (101/102 key)" and click "Next".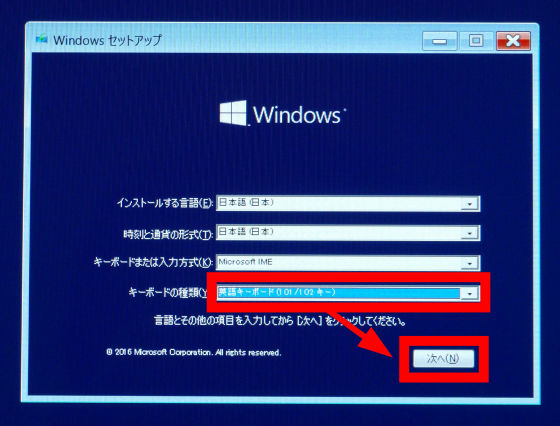 Click "I do not have a product key".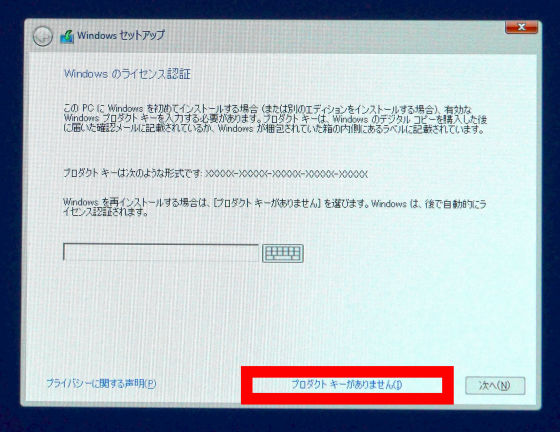 Select "Windows 10 Home" and click "Next".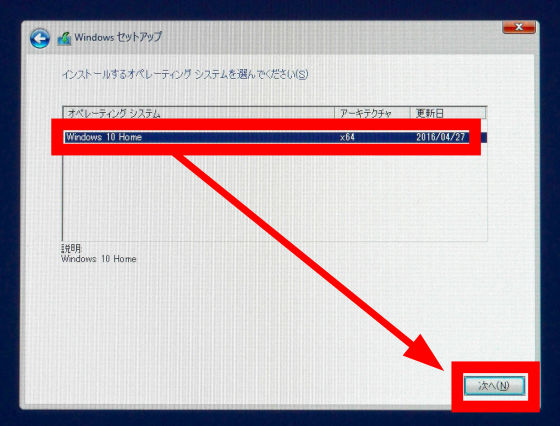 Please check "I agree" and click "Next".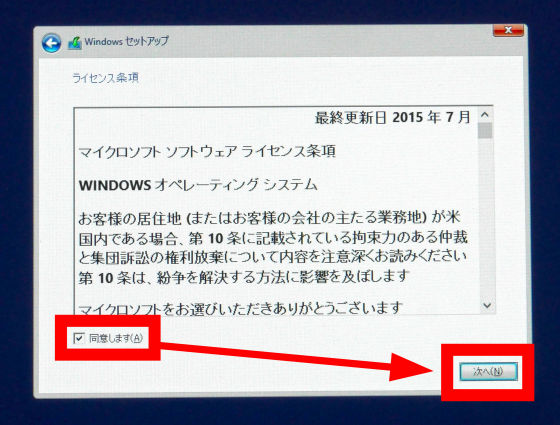 Click "Custom: Install only Windows (Advanced setting)".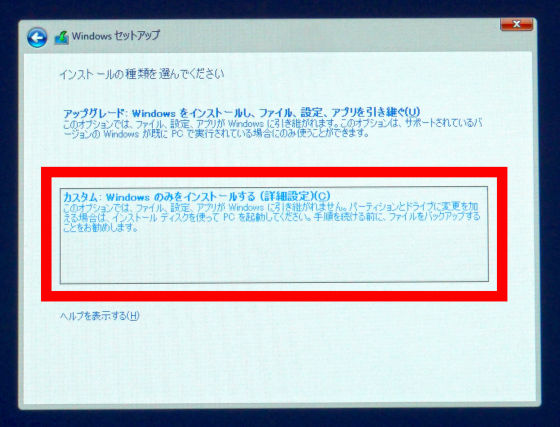 Select "Drive 0 Partition 3: Windows" and click "Format".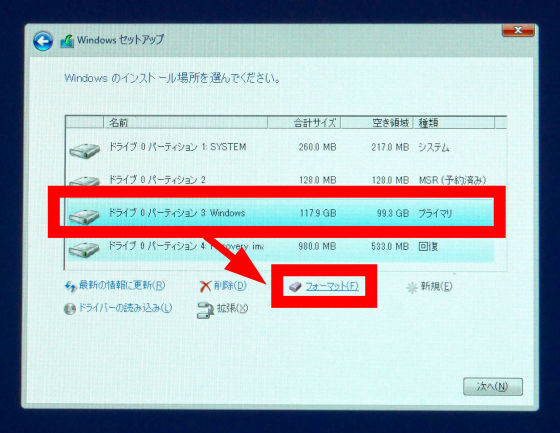 When formatting is completed, select "Drive 0 partition 3" again and click "Next".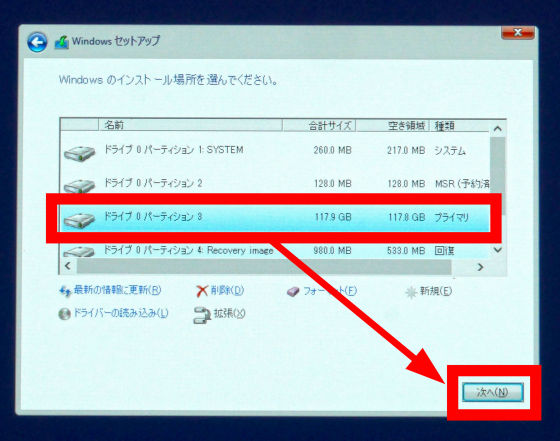 Installation of Windows 10 Home will start, so please wait for a while.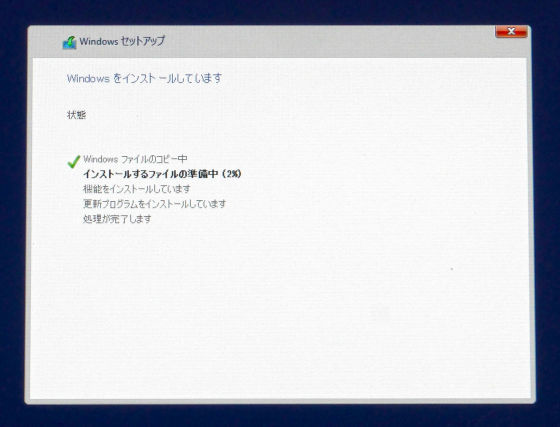 It is OK if the installation of Windows 10 is completed and it becomes the initial setting screen.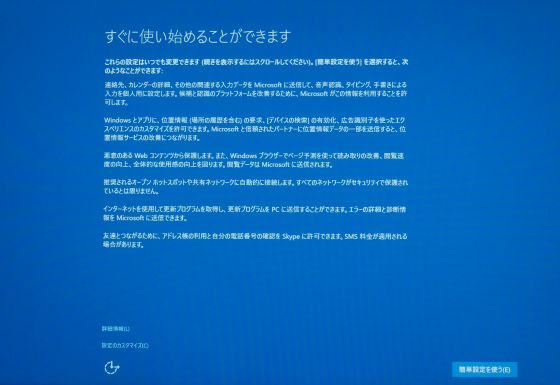 · Installing the driver
With the clean installation of Windows 10, various drivers were not installed and it was impossible to connect to the Internet. So, download the driver for Mi Notebook Air from the following site, deploy it on Mi Notebook Air using USB memory, install the driver.

Small rice assistant center - Small US business city
http://www.mi.com/service/bijiben/drivers/12/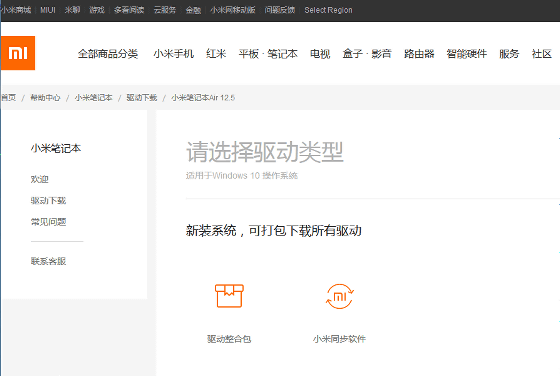 If you download and unzip the driver pack "drivers-r10.zip", ZIP files of various drivers appear in the folder. Unzip the chipset driver's "Chipset_ (numbers) ...... _ Public.zip" ... ...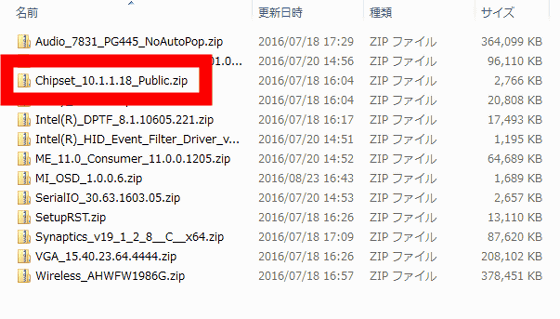 Execute "SetpuChipset.exe" in the folder OK. We will install other drivers as well. Also, it is OK to install the Wi-Fi driver "Wireless_AHWFW (number)" and connect to the Internet and search and install the driver via the device manager.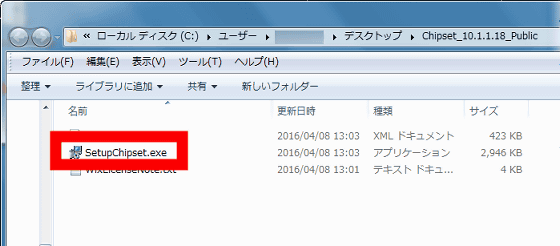 ◆ I tried using
Once Japanese installation & driver installation is completed, Mi Notebook Air can be used normally as a Windows 10 machine. When checking the usage of the drive with "PC", the free space of the 128 GB SSD was about 97 GB.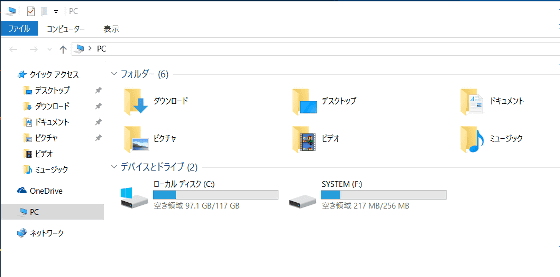 In order to investigate the performance of Mi Notebook Air equipped with Core m3, try measuring the benchmark with the experience index. Since the benchmark application of the experience index is not preinstalled on Windows 10, run the command prompt with administrator privilege and enter "winsat.exe formal" to run the test.




System evaluation ended. WinSAT.xml "file in the" C: \ Windows \ Performance \ WinSAT \ DataStore "folder to a net serviceWinSAT ViewerUploaded to ... ...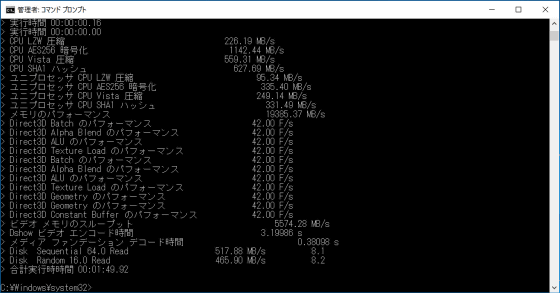 The score looks like this. The processor is "7.1", and the data transfer speed of the SSD disk is "8.2". If you do not do heavy work such as movie editing work and full-scale 3D game, there seems to be performance that can be used comfortably enough.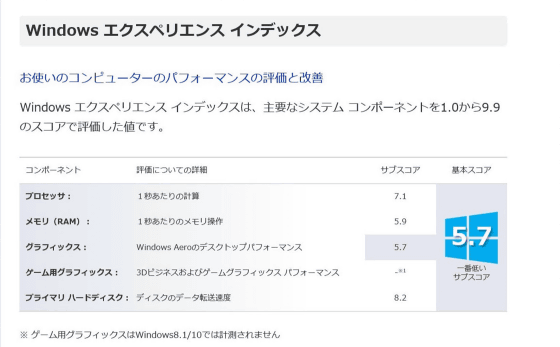 For CrystalDiskMark results, sequential read / write has exceeded 500 MB / s.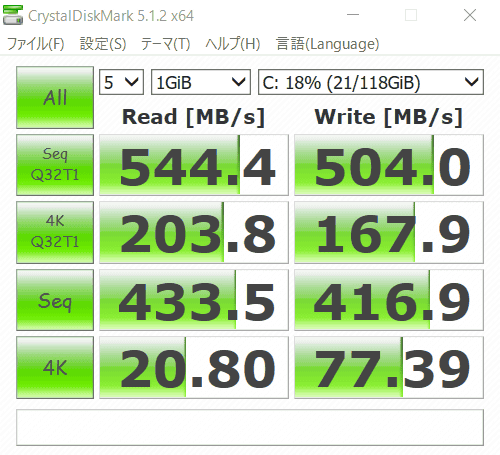 Mi Notebook Air adopts a dual speaker on the bottom part. The sound quality of this speaker is quite good, it seems to be of great help in watching movies such as YouTube. You can check how to play YouTube embedded movie in GIGAZINE article using Mi Notebook Air in the following movie.

Xiaomi Mi Notebook Air is a dual speaker compatible with Dolby Audio - Powerful movie playback possible - YouTube


◆ Summary
If it expresses the impression of Mi Notebook Air (12.5 inches) in one word it is "Ultrabook with superb design with good design". Although the Intel Core m3 processor is not powerful, it is by no means powerless, it does not complain about using net browsing or the Office application. Rather silence + low heat generation only comfortable operation is conspicuous.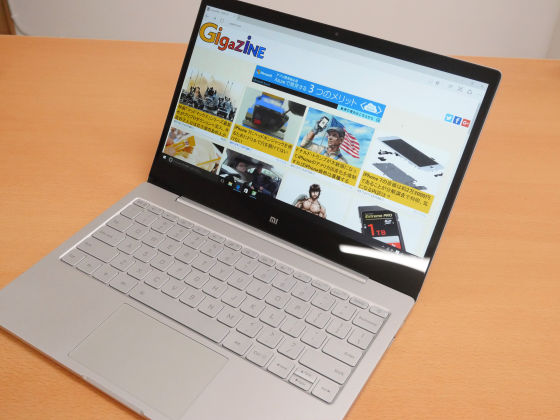 The only complaint is the key arrangement. The "power button" surrounded by the "Delete" key and the "Backspace" key often encountered the scene of being in a sleep state by accidentally pushing until get used to. It seems that you need to get familiar with the key arrangement including the small "Enter" key as well as the point which is the English key compared to the "Space" key.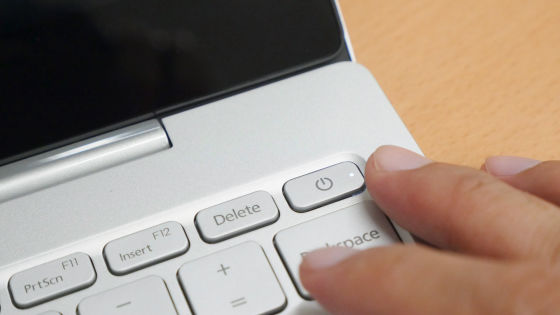 Charging is done with Type - C USB port, so it is easy to handle.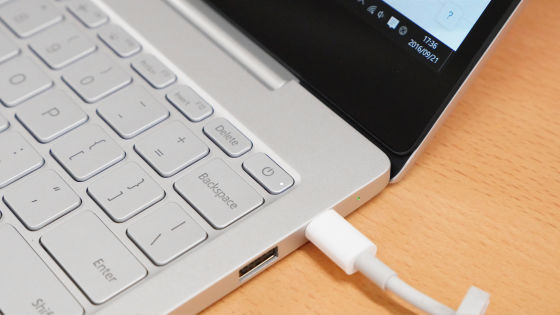 However, in the case of internet browsing, the battery lightly gets 7 hours, so it is OK without bulky AC adapter at a little outing. The light weight Mi Notebook Air, which is extremely light and 1.07 kg, was extremely portable in terms of being extremely portable and putting it in a bag when going out a little.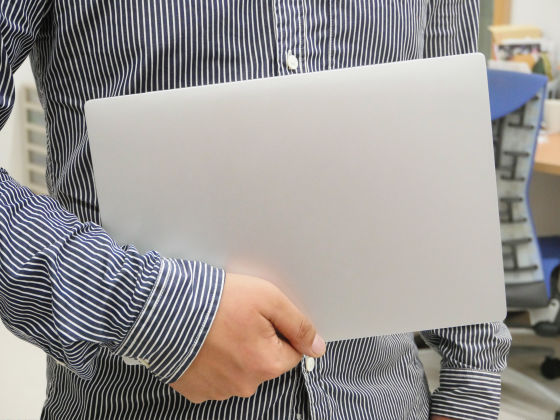 Mi Notebook Air which can be found only as "faulty China version Windows 10" as a disadvantage as the first notebook PC also supports dispatch to JapanGearBestAvailable for purchase. At the time of article creation, the 12.5-inch model "Windows 10 home taiwan version" was 61, 0005 yen, English version without Windows OS was 60,4910 yen, 13.3 inches · Core i 5 - 6200 u · 8 GB memory · 256 GB storage upper model "Windows 10 family home edition version" is 95,562 yen, English version without Windows OS is 118,187 yen.

Xiaomi Air 12 Laptop - 595.90 Online Shopping | GearBest.com
http://www.gearbest.com/laptops/pp_416105.html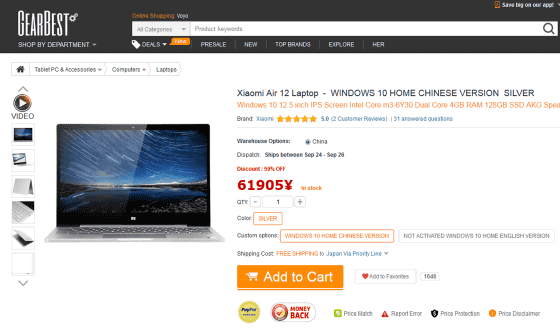 Xiaomi Air 13 Laptop - 919.89 Online Shopping | GearBest.com
http://www.gearbest.com/laptops/pp_421980.html