I ate "Wild Out" with meat & meat with tomato and cheese at Shake Tree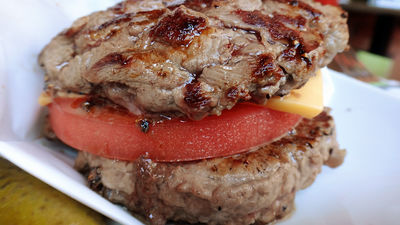 Instead of buns patti (meat) was used to sandwich the ingredients "Wild OutIt was a story that a hamburger called "burger & bar" Shake Tree "could eat it, so I went to a shop in Kinshicho to eat it because I could not stop eating it.

Shake Tree - Sheik Tree -
http://www.shaketree2011.com/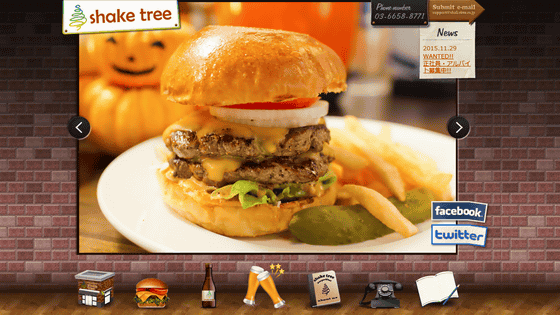 The nearest station is Kinshicho station of JR · Tokyo Metro, 850 m west from north entrance. It is less than 10 minutes on foot.


When going straight ahead and reaching Kamezawa 4-chome intersection, you can see Shake Tree across the pedestrian crossing. Since it is a square ground, it is rarely overlooked.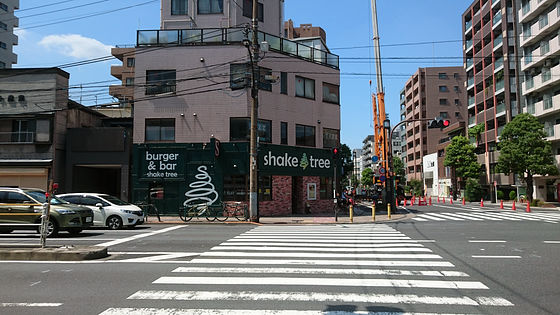 It is lunch time from 11 o'clock opening time to 15 o'clock.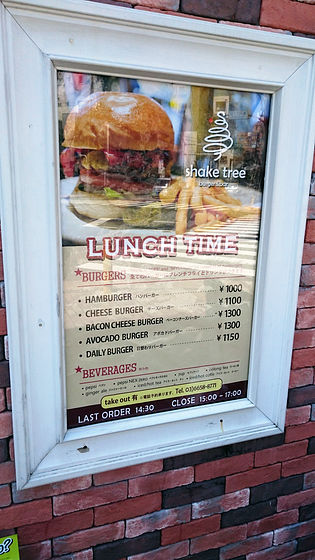 Design that the door knob imitated a hamburger.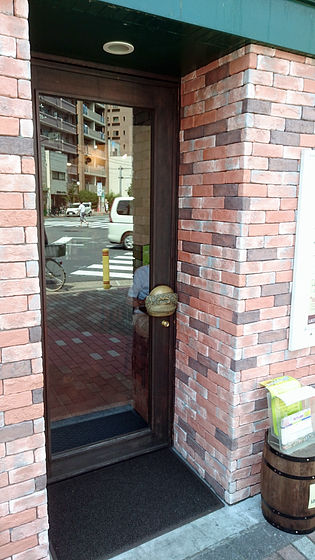 There is a feeling of opening, inside a shopy atmosphere.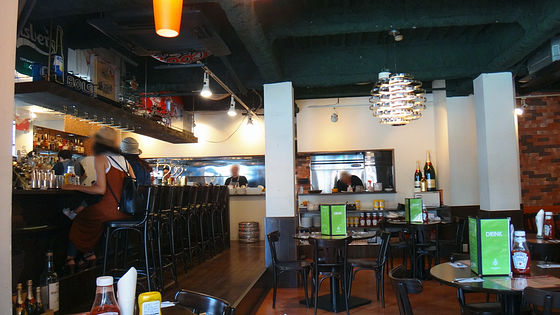 Of course, as well as ordering, "Wild Out" sandwiched ingredients with Patty and Patty. As a drink to be combined, because it was lunchtime, it was a story that non-alcohol cocktail is also recommended, so I ordered "Pink Lemonade" and "Mint Cooler".



And "Wild Out" arrived in less than 10 minutes.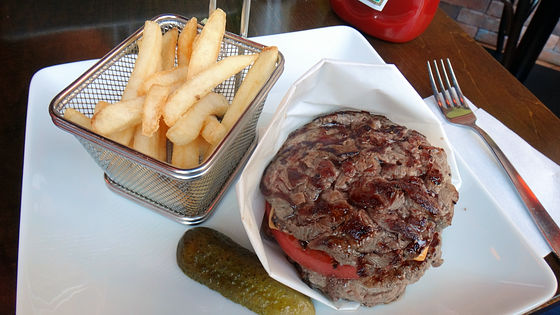 I ordered a normal hamburger set, but ....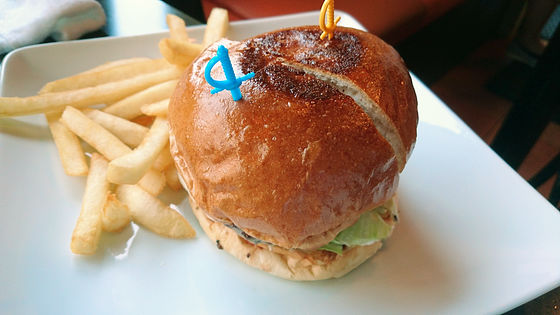 By comparison, Wild Out is a look that seems to be "There is not a hamburger, hamburger?"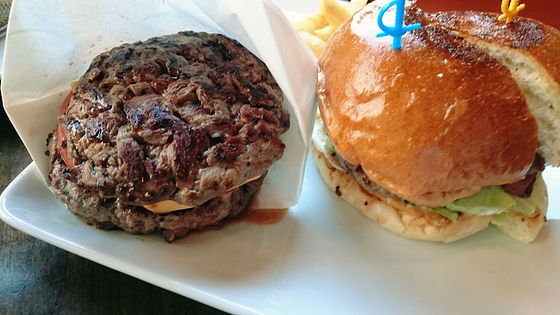 A typical hamburger sandwiches patty and ingredients in the buns, but wild out is patty and ingredients are sandwich. Meat, cheese, tomatoes, meat is a bold composition.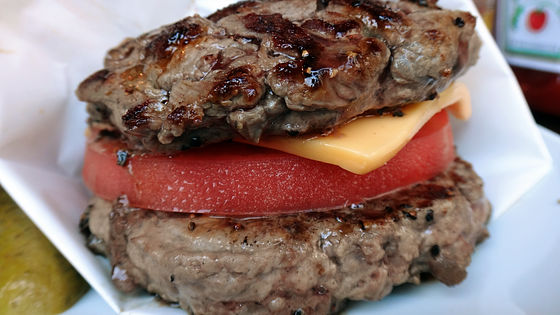 If you just sandwich the ingredients with patties you can copy it at other hamburger shops, but when you eat it, the shake tree's patty is pretty rough in how to grind the meat ... or the lump of meat is in the mouth Then, it feels as if you are eating steak. Simply "juice overflowing and juicy" not only is not only the taste of the meat itself is living, there is a very eating response.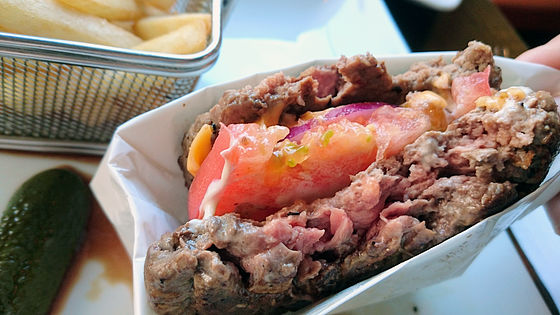 The eating answer is normal even with a normal hamburger. Patty sandwiched by the buns whose surface was grilled with calico is outstandingly compatible with fluffy sweetness buns. "This is a hamburger, no complaints" feeling. If you want to eat meat snackly, it's wild out, but hamburgers can not be overlooked.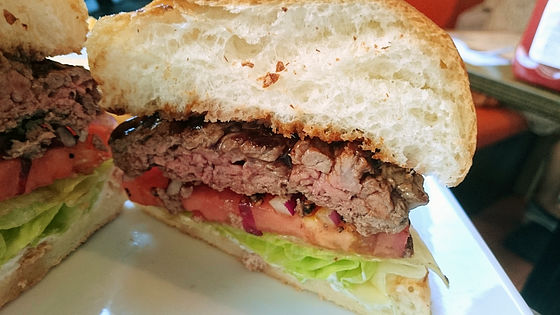 The pickled pickles, though the sourness is penetrating, still has a sharp texture and it fits perfectly between the burgers. There is no doubt that alcohol will advance as a snack even just this.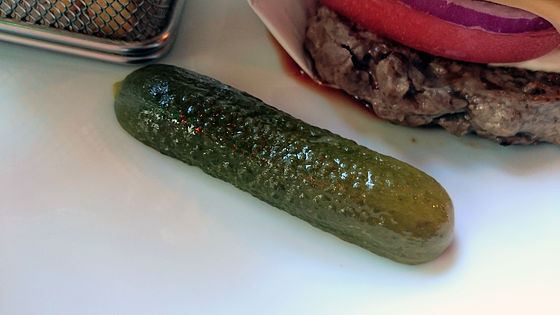 Potatoes are thick and long, fried and fresh, and there was nothing to say. Ketchup and mustard are placed on the table, but only light salty taste is enough.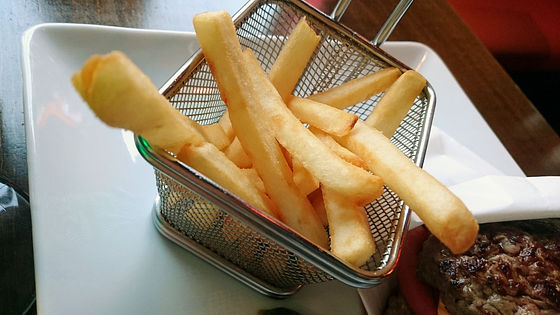 One wild out is 1450 yen including tax. Recently, there are many things taken up on television and the like, there are things such as the early closing of the store due to the lack of ingredients at the night business hours, because there are times when it is closed for business, so when you go there at nightStore's Facebook pageIt is better to check.