Matsusaka beef 100% luxurious hamburgers "Nakanoshima burger" Tasting review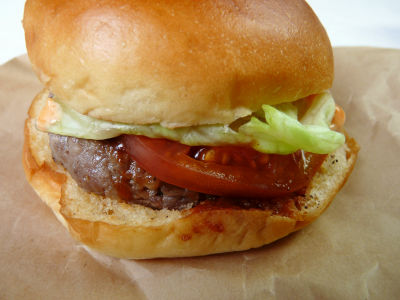 Light house Co., Ltd., which manages the Matsusaka beef specialty store "Matsusaka beef meatball M", started a shop called "M Deli & Burger" from December. The name of Burger is "Nakanoshima Burger", it has become gorgeous specification using 100% Matsusaka beef to Patty, and if the price is also premium, it is a luxury item exceeding 1000 yen. On the whole, I was wondering how long it was a lager burger, so I bought it and tried it.

Review from below.
Matsusaka beef grilled meat M

Matsusaki cow blog: M Deli & Burger

"M Deli & Burger" is in 3-5-21 Nakanoshima Kita Ward, Osaka City. It is near Osaka municipal science hall on the opposite side across the alleys of Kansai Building.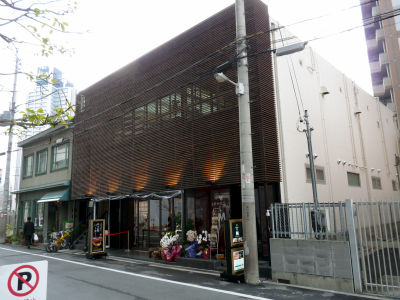 Flowers were decorated as it opened on December 5th.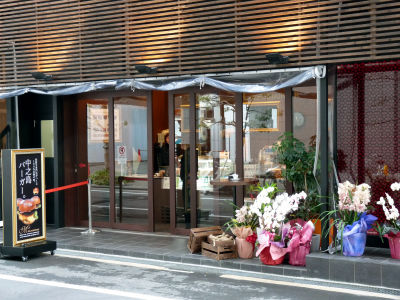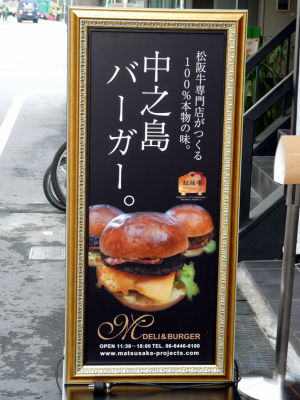 Nakanoshima branch of "Matsusaka Beef BBQ M" next door.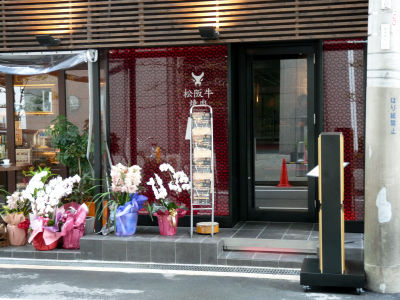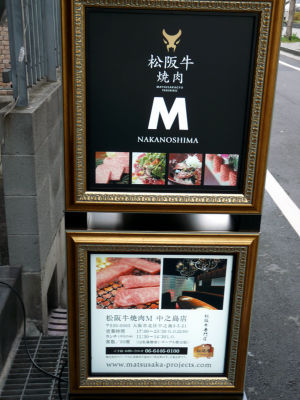 Open time is from 11:30 to 18:00.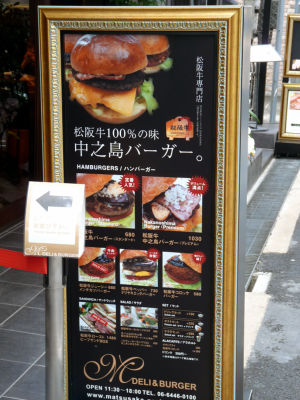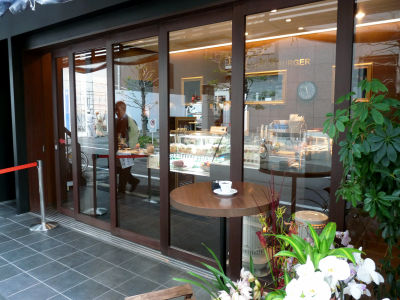 Menchkam burger and roast beef sand were sold out this day.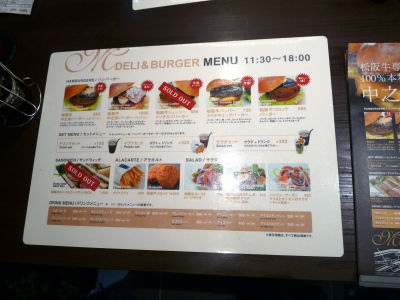 A mass of salad and meat.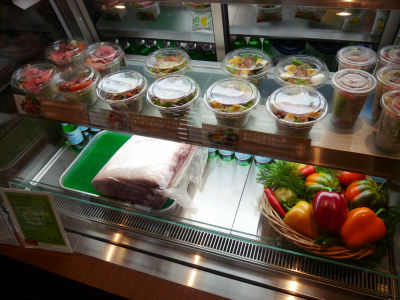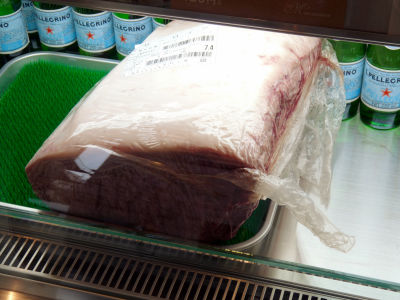 Matsusaka meat dealer designation certificate.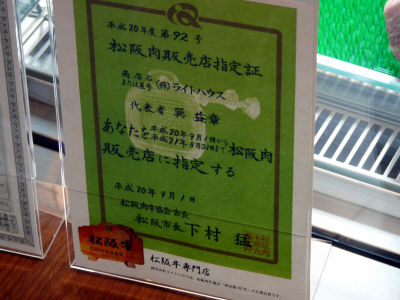 That's why I bought four kinds of burger.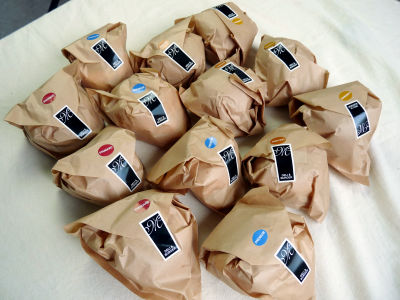 まずは中之島バーガー<スタンダード> 680円。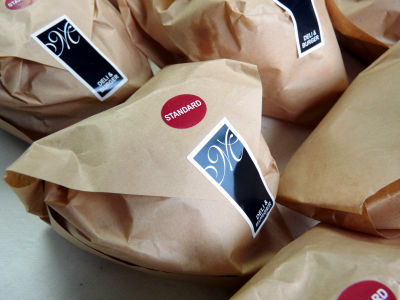 There are only standards, buns, lettuce, tomato, patty and orthodox appearance.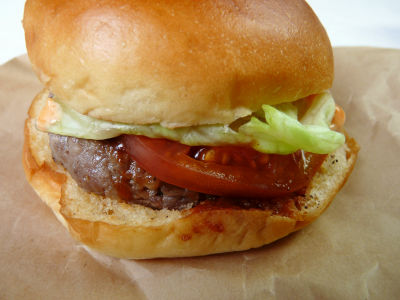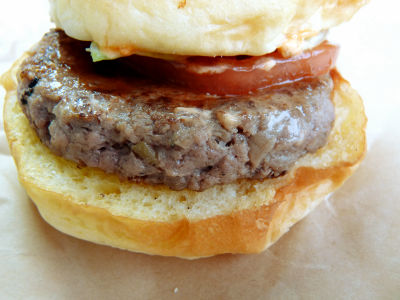 The section looks something like this. Patty is very juicy and has no feeling of being passy, ​​and there is nothing like a smell peculiar to fast food. It was reputation that it was soft and delicious also for the editorial staff who ate after cooling down. Buns are fluffy and sweet and are similar to those used for exquisite cheeseburger in Lotteria. The compatibility of tomatoes and patties was also outstanding, it was a dish assembled in a well-balanced manner.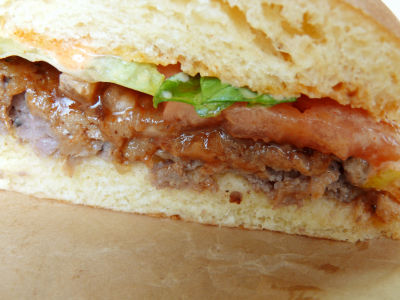 お次は中之島バーガー<プレミアム>。価格は1030円と大台に乗っています。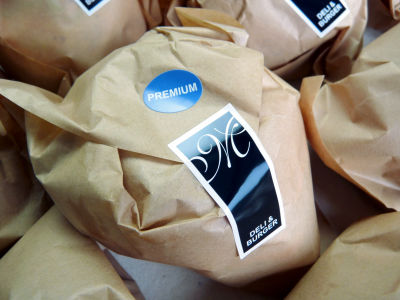 It is a standard made by adding fried eggs, cheese and bacon.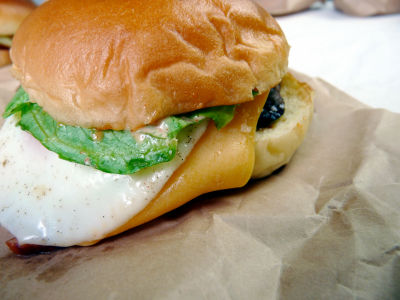 The fried egg is between half-ripe and full ripe, but there are individual differences.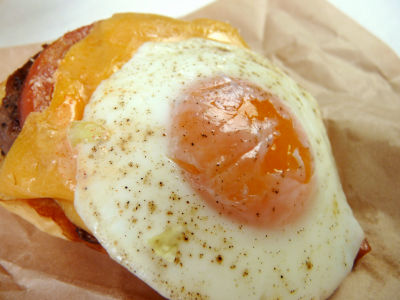 Bacon is quite thick.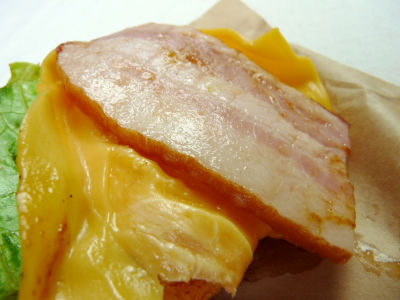 cross section. There is a thickness, it is difficult to bridge as it is. Wow volume. Saltiness and eggs of cheese are in good agreement and blows away the concern I thought that premium would be overkill, although I was satisfied with the standard. The ingredients other than Patty are increasing, but where you draw out without killing the umami is fluffy. This one will be full of stomach.



Matsusaka Beef Pepper Teriyaki Egg Burger 730 yen.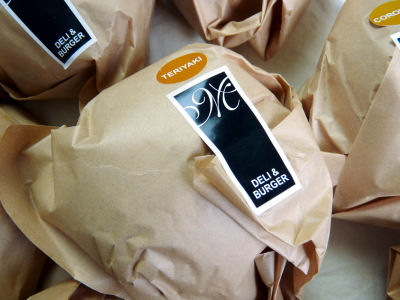 Plenty of Turiyaki sauce.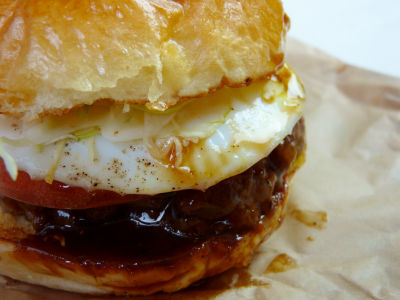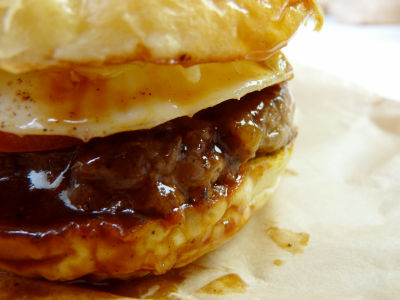 Originally good Patty is good, there is a feeling that Teriyaki sauce is defeated to the meat. Perhaps it seems that it suppressed the taste to emphasize the meat taste, but it is a waste that the existence of the source is hazy. People seeking a sweet taste of plenty Tarakyaki may be slightly betrayed.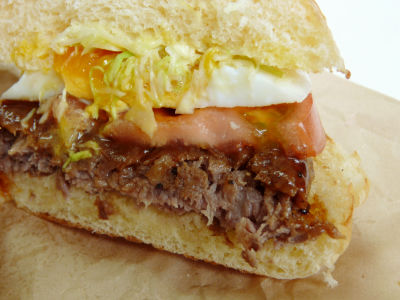 Lastly Matsusaka beef croquette burger 580 yen.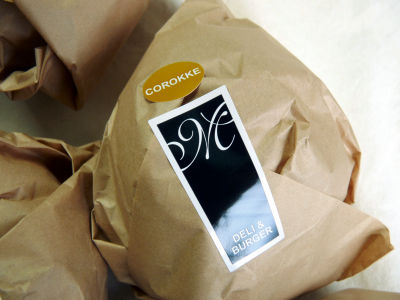 Cutting cabbage, tomato, croquette and simple hamburger.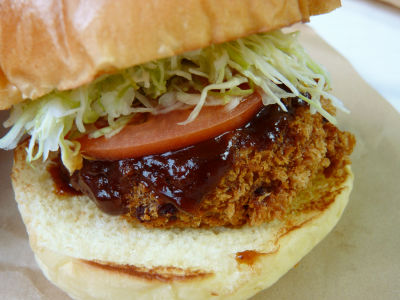 In comparison with others, I think that it is "ordinary croquette burger", but it is a burger whose croquette presence is great. The seasoning of the croquettes themselves is pretty solid, so even croquettes can be sufficiently competitive, the sauce has been seasoned using it, and the texture crispy and hokuhoku does not stop. Together with the price, this cheapness makes this awesome. Because it is 200 yen for croquette single item, there is the best for a little snack.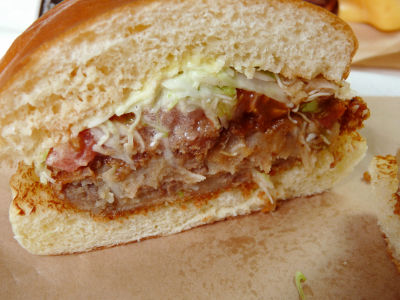 Next time I definitely want to eat Munchkam burger.