First kitchen '3 kinds of cheese and 4 kinds of mushroom rich classic cheeseburger' tasting review that wraps the taste of mushrooms with rich cheese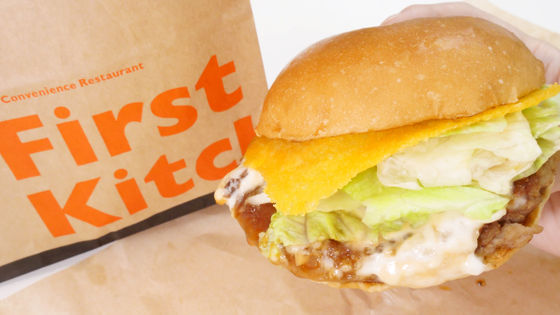 December 2021 '3 kinds of cheese and 4 kinds of mushroom rich classic cheese burger ' of the first kitchen that combines mozzarella cheese, goda cheese, cheddar cheese with cheese sauce, hiratake, mushroom, eringi, shitake mushroom It appeared on the 9th (Thursday). In 2020
appeared
, and's a soy sauce and Patty of kelp burnt buns, to
'classic cheese burger'
that has stretched the popular crispy cheddar cheese, plus a special cheese sauce and four kinds of mushrooms using three kinds of cheese The upgraded burger is said to be a gem with an exquisite balance of umami, so I actually tried it and checked it.
The strongest combination burger of 'Cheese x Mushroom' is now available! --First Kitchen
https://www.first-kitchen.co.jp/news/?nwid=876
Arrived at the first kitchen.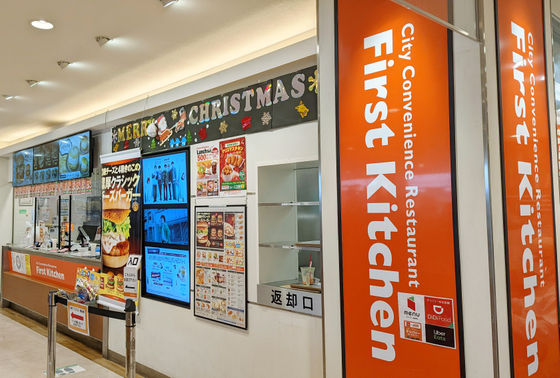 At the store, the appearance of the new burger was appealing.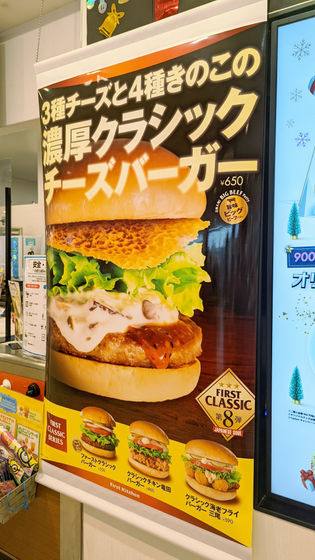 So, I bought '3 kinds of cheese and 4 kinds of mushroom rich classic cheeseburger' and came back.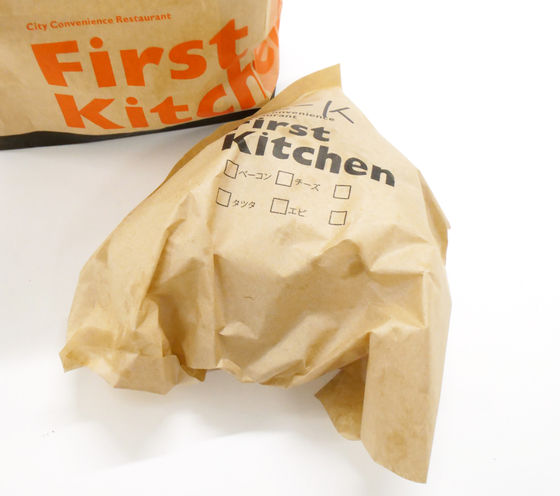 When you open the wrapping paper, it looks like this.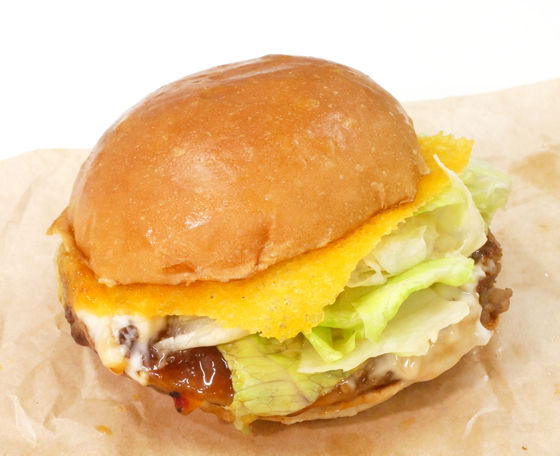 The size is about 6 cm in height.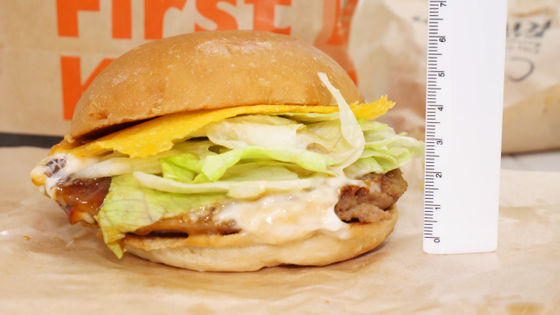 The ingredients under the buns are cheese sauce patties with crispy cheddar cheese, lettuce and mushrooms.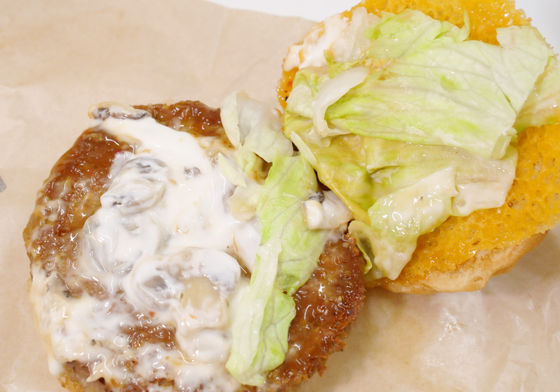 When you try it, you can feel that the taste of patty meat and the aroma of four kinds of mushrooms are well entwined with the rich cheese flavor to complement each other. Since the overall taste balance is prioritized over the claims of individual ingredients, Western flavors such as mushrooms and cheese are compatible with Japanese flavors such as patties with kelp soup stock and the aroma of charred soy sauce. I enjoyed the harmony.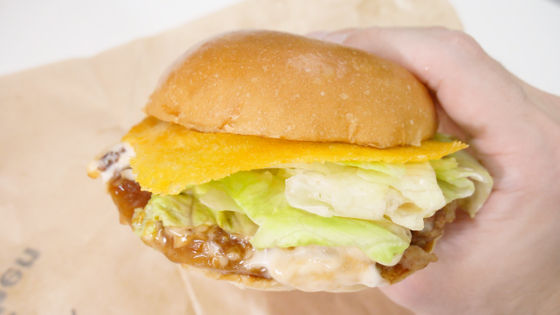 '3 types of cheese and 4 types of mushroom rich classic cheeseburger' can be ordered from December 9, 2021 (Thursday) at the first kitchen except for some stores, and the price is 650 yen including tax for eat-in and 638 including tax for take-out. It's a circle.