Nintendo announces Mario's new "Super Mario Run" at Apple's new product launch, playable on iOS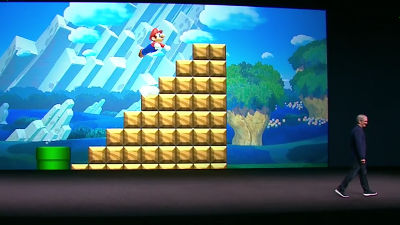 Nintendo's Mr. Shigeru Miyamoto of Nintendo has appeared at the new product launch held by Apple and announced that Mario's new "Super Mario Run" will be released on iOS.

Apple Events - Keynote September 2016 - Apple
http://www.apple.com/apple-events/september-2016/

Super Mario Run | Nintendo
http://supermariorun.com/ja/index.html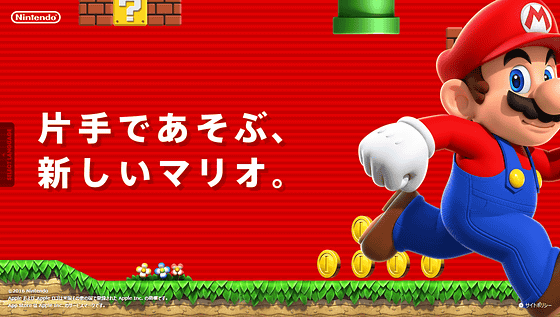 When Tim Cook left the platform, Mario's play screen was projected.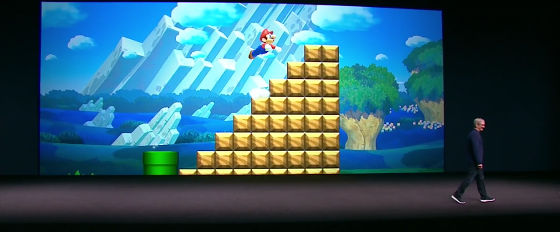 The audience applauded a terrible clap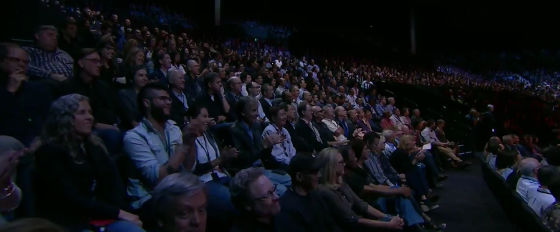 New work by Mario appeared on iOS.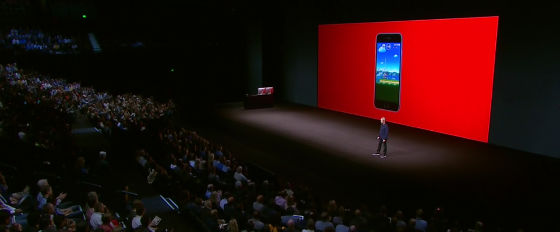 Nintendo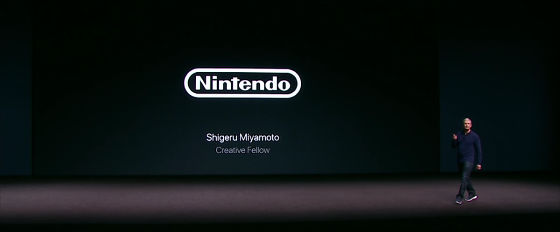 Mr. Shigeru Miyamoto, the creator of Mario, appeared at Apple's presentation.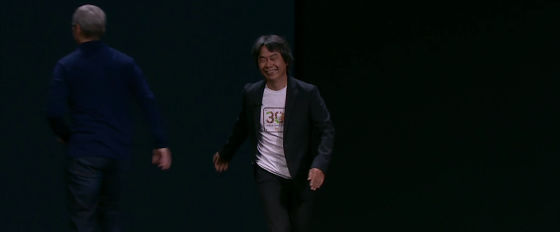 New Mario is "Super Mario Run"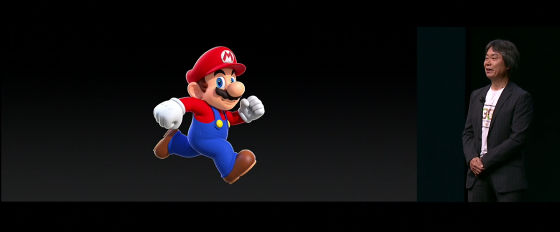 Super Mario Run is "Download and partial play free. In order to enjoy all elements you need to pay a certain amountThat is,Item chargeIt is an application of type.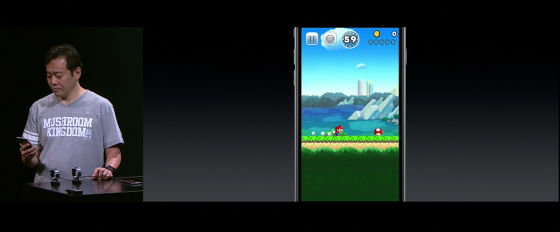 It is possible to play with one hand.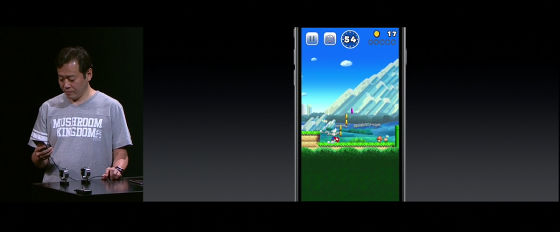 The graphic is the pattern of New Super Mario Bros.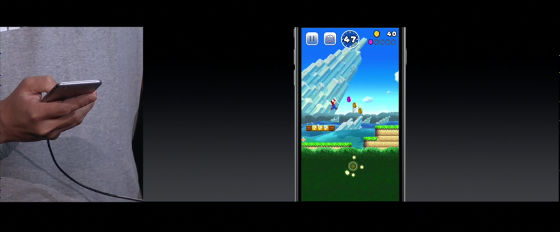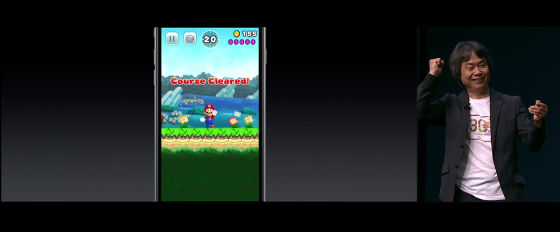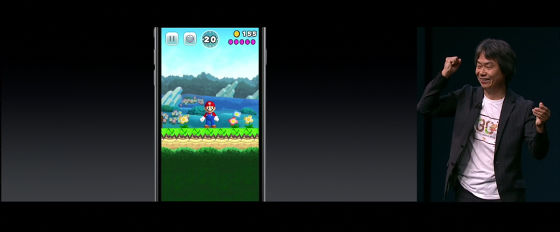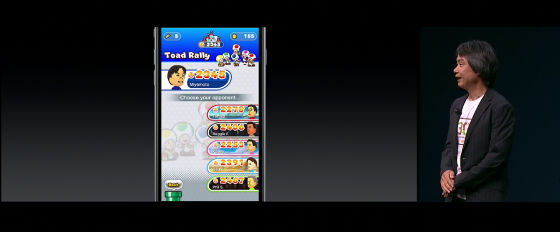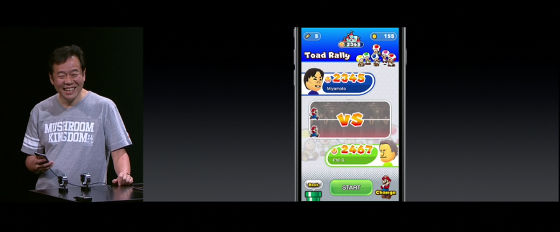 Moreover, it seems that you can also play battle mode called battle mode.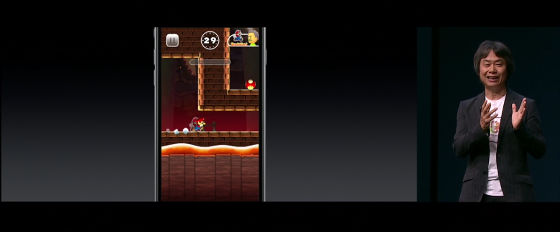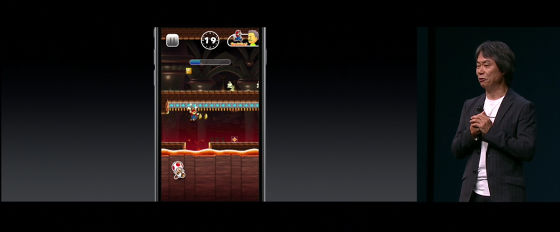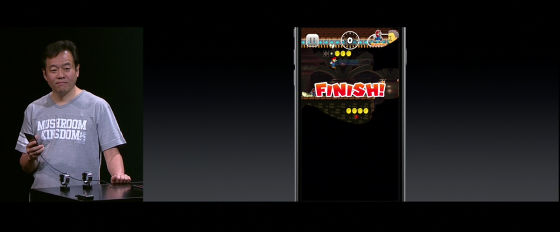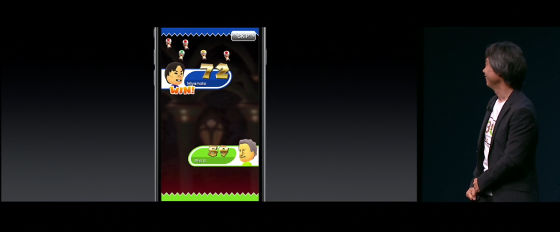 The release time is "Soon".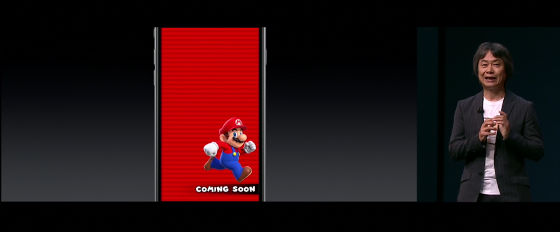 Next to Mario 's new work is about updating iWork.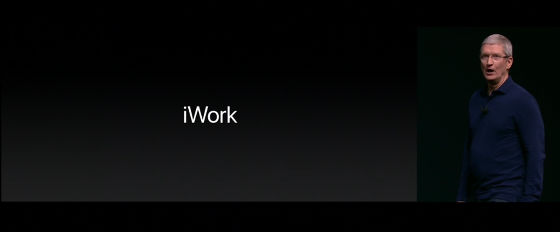 New feature "Real-time collaboration" appears in iWork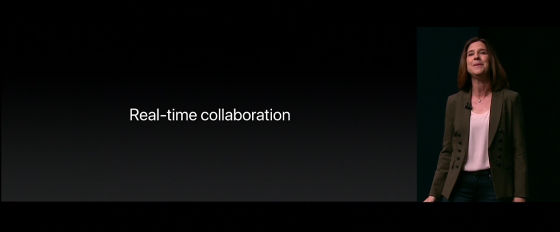 Real-time collaboration is a function that enables multiple members at remote locations to simultaneously edit materials and others in real time.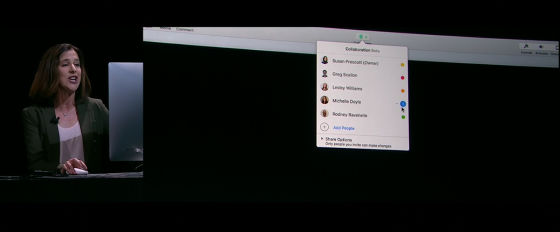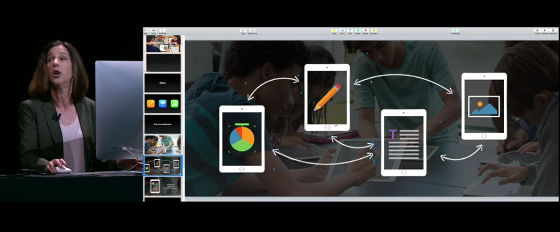 Real time editing · Private / Public can be selected, and it is available on Mac · iPad · iPhone · Web.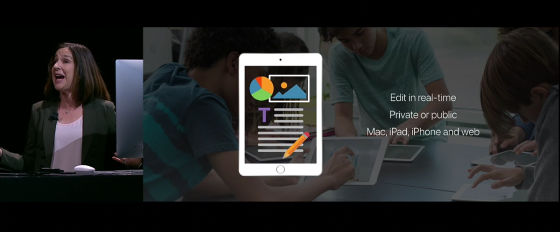 · Continued
Pokemon GO appeared in Apple Watch, it is possible to display the calorie consumption and play on the terminal - GIGAZINE