Nintendo's smartphone "Super Mario Run" comes also to Android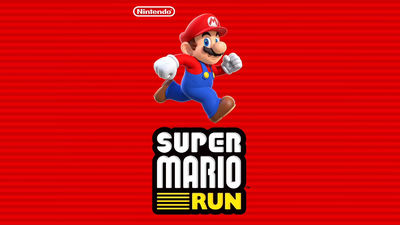 Apple's new product launchThe Nintendo smartphone game application which was revealed to be pre-distributed to the App Store is "Super marion run"is. Super marion run that attracts a lot of attention as a game for smartphones from Nintendo who finally appeared, is "to play with one hand, new mario." However, after being pre-distributed to the App Store, it is also offered for Android It is clear that it will be done.

Nintendo Announces Super Mario Run For iOS [UPDATE: Android Later]
http://kotaku.com/official-new-mario-game-announced-for-ios-1786329332

Nintendo's smartphone game "Super Mario Run" that was announced in the new product launch and showed great excitement. The official Twitter account of the App Store is pleased that Super Mario Run will be pre-delivered in the App Store as "the best moment like a dream".

It is the best moment like a dream.#SuperMarioRun, I will come to the App Store with advance delivery.https://t.co/STrA5INbSBPic.twitter.com/FtSGj5h2hH

- App Store Japan (@ AppStoreJP)September 7, 2016

In addition, there are tweets of movies that show you how the Super Mario Run's play screen will look.

Mario!#SuperMarioRunhttps://t.co/STrA5INbSBPic.twitter.com/GMhjpZ3sD9

- App Store Japan (@ AppStoreJP)September 7, 2016

It seemed to be the complete version of the movie embedded in the same tweet was also released on YouTube. In the movie, you can see Mario running around the various stages almost without stopping.

SUPER MARIO RUN Gameplay - YouTube


According to the official website, it is a game aiming at the goal, collecting coins by using various jumps that change with the timing of taps by manipulating and manipulating the running Mario with one hand.

Super Mario Run | Nintendo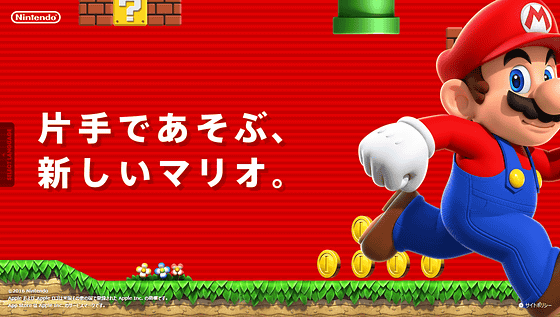 Tap on Mario to keep running running. While a cool variety of jumps vary according to the timing of tapping, collect coins and aim for the goal.

In addition to modes to clear various courses, mode to compete with coolness of players all over the world, mode to make your own mushroom kingdom depending on the number of coins and collected kinopio. You can challenge three modes.

The reason why such super marion run is also distributed for Android is because of the game news mediaKotaku. When I inquired as to whether Nintendo's application for Android is available or not, I heard that he received a comment "I will release it for Android devices in the future".

If you are anxious about what the moment when Super Mario Run was announced at Apple's new product launch party, you can check the following article.

Nintendo announces Mario's new "Super Mario Run" at Apple's new product release, playable on iOS - GIGAZINE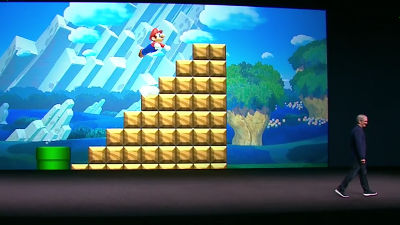 Also, if you open the App Store on iOS device, you can see that there is a page of Super Mario Run already in "Recommended". By accessing this page and tapping "Notice", you will be able to receive notification when the game starts to be distributed.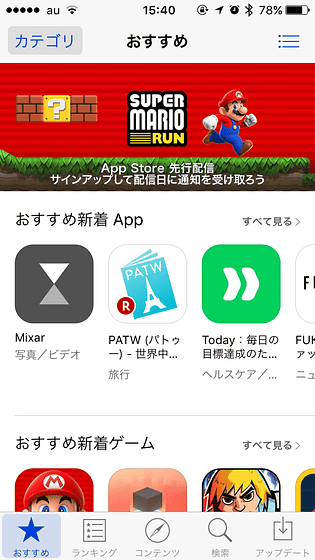 · Additional note September 14, 2016 20: 52
Being the creator of the Super Mario SeriesShigeru MiyamotoA movie for Mr. super marion run is released. The application will be released in December 2016.

Mr. Miyamoto introduces Super Mario Run! - YouTube