YouTube channel that professional cartoonists will explain how to draw illustrations in detail in an easy-to-understand manner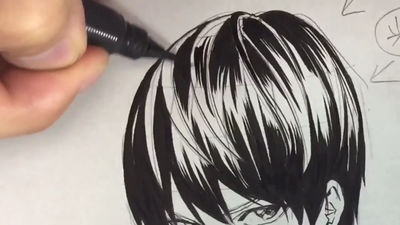 Weekly Young JumpA different color cartoonist called "Logicorn" and "Hanari of God", a former hairdresser serializedTakuya YoshimuraMr. is. Mr. Yoshimura tips how to draw his / her own Twitter account, body and hand on the YouTube channel, how to put a pen, how to shine, etc. "If you know this you will be able to draw illustration better" And it is uploading with animation.

For example, there is no way to make the hair stick to the hair with the illustration of the character. Since you can check the way with the animation and the character, you can try it immediately if there is paper and pen.

【Two minutes understand! ️

せ Do not make hair sticky

A glare method to increase the three-dimensional effect! ️Pic.twitter.com/A0iFjQyDQb

- Takuya Yoshimura (@ hanari 0716)September 5, 2016

The videos released on Twitter are gathered on the YouTube channel, and if you want to see multiple videos at once or check out videos deleted from Twitter, check it and it looks good.

Takuya Yoshimura illustration drawing channel - YouTube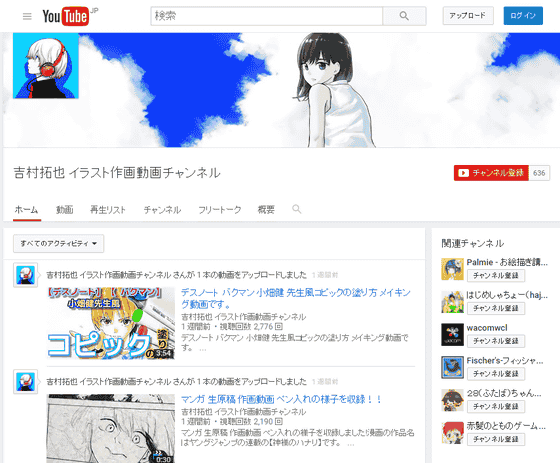 How to put hair firmly.

It is a raw stuffed video of raw manuscript hair. - YouTube


It is also introduced how to paint colors using alcohol marker "Copic" which is often used in drawing.

Death Note Bakuman Obata Ken Tensei It is a making movie how to paint a wind clip. - YouTube


This is……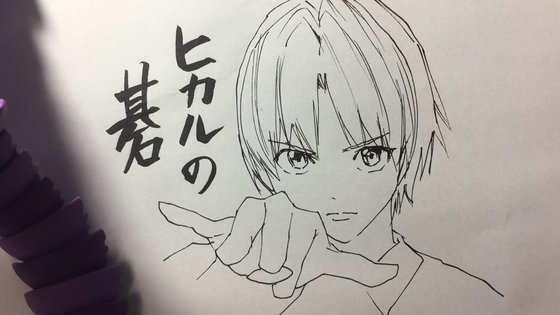 It will be like this. Color painting using Copy has been completed in just a few minutes, as long as you see it in the video it seems very easy and you will want to try it.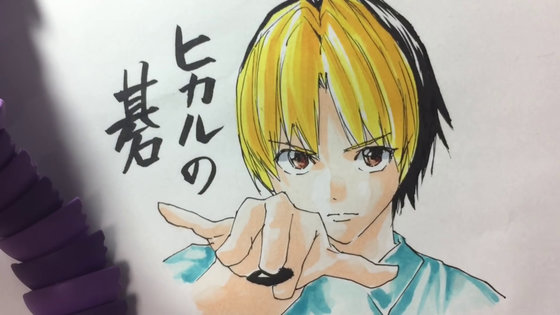 How to draw hands with G pen. It may be a very thankful movie for those who are not good at drawing hands because you can see the procedure to draw hands of various poses.

【How to draw hands】 Draw a hand with a G pen Draft ~ Insert a pen. - YouTube


The way to draw hands has been introduced with letters and illustrations, so if you check both images and movies, it seems that you can draw hands pretty well.

Upgrade the one step image skill

【How to draw hands! ️Pic.twitter.com/LjcVkRJq19

- Takuya Yoshimura (@ hanari 0716)September 1, 2016

It seems like a cartoonist, and it seems to be inserting pen into raw manuscripts. The following movie shows a pen inserted in the original paper (KMK Kent paper) with Zebra's G pen.

Manga raw manuscript drawn movie recorded movie pen insertion! It is! - YouTube


For the following moviesClip studioDigital painting work using a painting tool called.

Includes work of manga raw manuscript digital drawing! It is! It is digital creation at clip studio. - YouTube


Various tips that you can use to draw illustration using clip studio are summarized.

Points in drawing clothes and hair of clothes at clip studio.

How to paint hair clip studio - YouTube


The way to draw angel wings in only 10 seconds.

A cartoonist illustrator software that can draw beautiful angel's wings in just 10 seconds! It is! - YouTube


How to make a black and white background from photos.

A beautiful manga illustration background can be made without putting pen in only 10 seconds! It is! It is! - YouTube


In addition, since I am describing petit not only in the movie but also in the illustration, if I check Twitter, the question "Why is this here?" May be resolved.

✨ Hair's glittering ✨ Movie

It is an illustration illustration illustration! ️

A lot of RT
I'm really thankful to you! ️
M (_ _) mPic.twitter.com/GsyXKBxvgr

- Takuya Yoshimura (@ hanari 0716)September 6, 2016