"Palmie" application that allows you to explain how to draw illustrations in detail in movies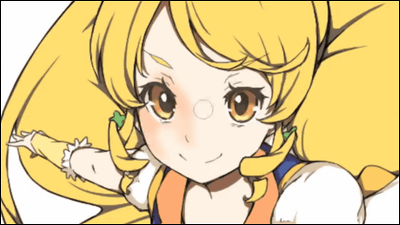 Give a detailed explanation of how to draw illustrations using PC for free, and the detailed process of drawing illustrations is actually to be seen As well, the painting skill improvement support application is "Palmie"is.

You can learn how to draw illustrations for iPhone, iPod touch, iPad on iTunes App Store for free! Palmie (Palmy)
https://itunes.apple.com/jp/app/id928827665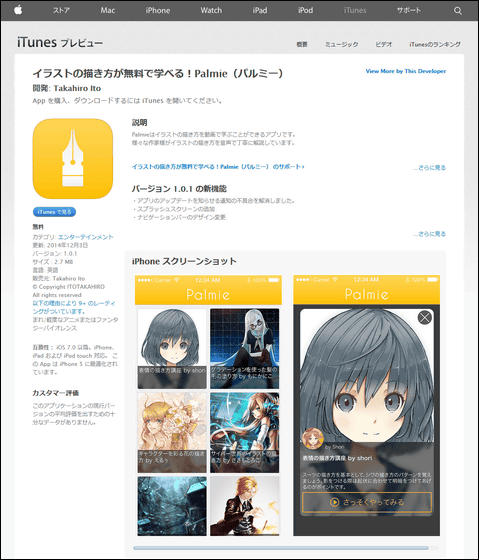 "Palmie" can be installed free from the App Store.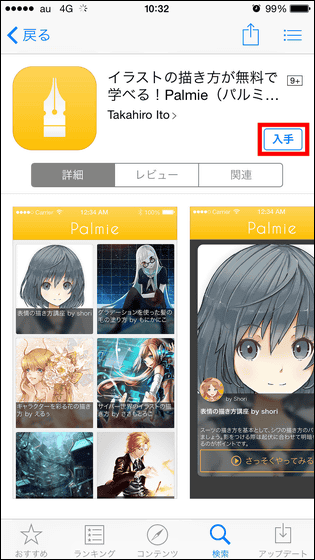 When installation is completed, tap "Open" to start the application.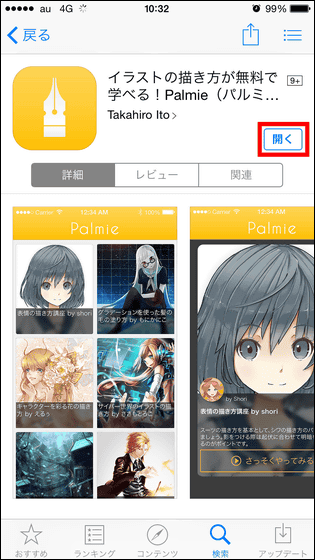 The starting screen looks something like this, there are nine lesson movies being released at Palmie now. Try to tap "Body drawing method (from rough to finish) by shori" displayed at the bottom.




"How to draw the body (from rough to finish) by shori"AtariIt is a movie that tells me the points when drawing people, centering on how to take. To actually play the movie, tap "Try it at once".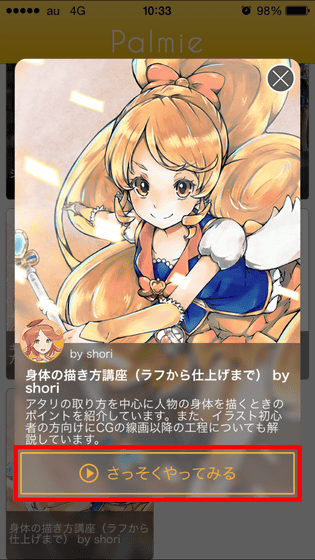 Then, we will move to the lesson movie and the page on which the rough process was written.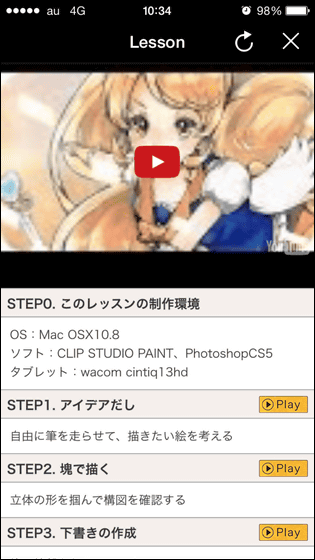 In "STEP 0" there is written the production environment of the person who draws the illustration, and in subsequent STEP it is easy to describe what you are doing in the movie, so this is a table of contents lesson movie It plays a role. Also, by tapping "Play" next to each STEP, you can also watch the movie from the explanation part of that STEP.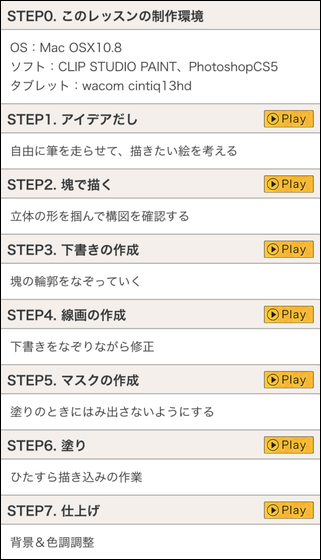 That's why I actually played the movie.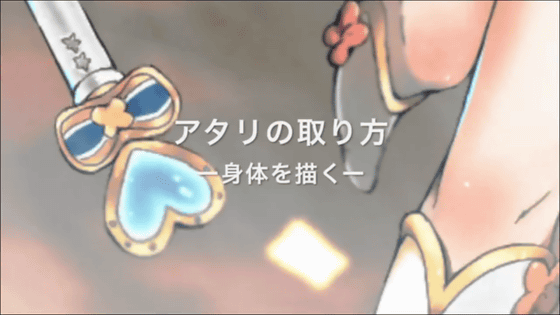 It is the one to create as a sample at "Body drawing method (rough to finish) by shori"Cure honeyIllustration.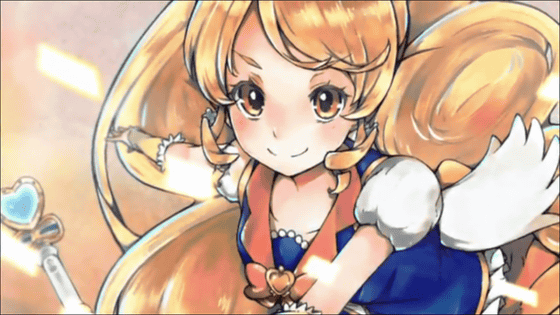 First of all, think about the illustrations I want to draw with ideas.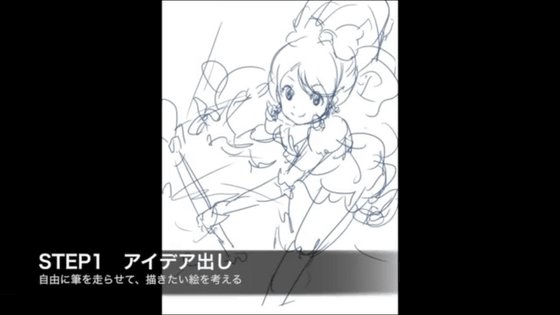 Next I grab the illustration of the solid and grab the illustration with a block of lines to see the composition.



It is point that draws the whole of the person to enter, the joint is a circle, the arms and the legs draw a rectangle like a bar.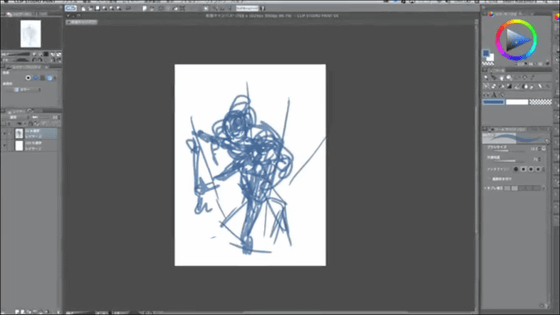 Next I will create a draft. It is ok if you penetrate the chunk and draw the underlay more and more on it.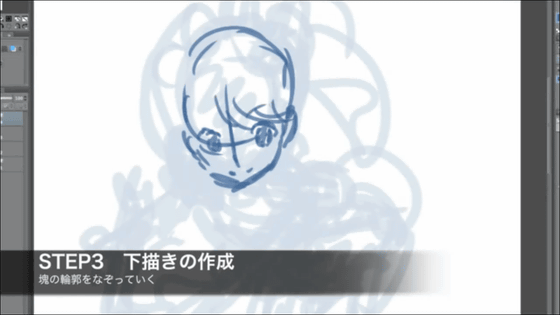 Lumps of lines that just got soiled are gradually transformed into cure honey.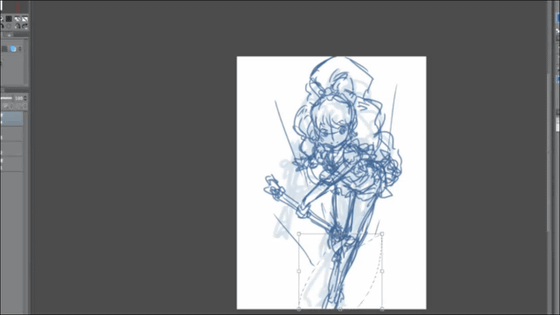 After finishing the rough underlining, once again penetrate the line and draw with a cleaner line.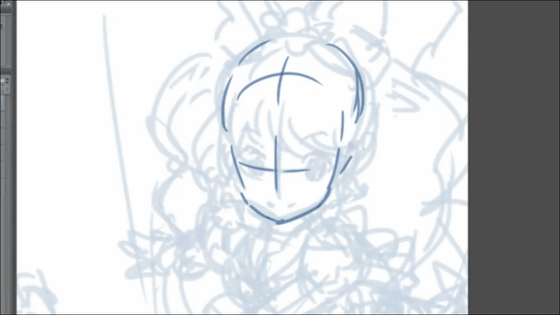 This completes the drawing.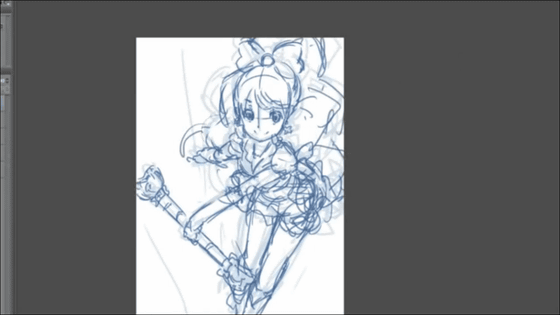 Next, draw a line drawing from the bottom drawing.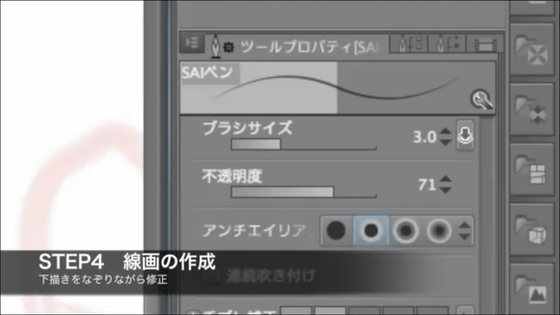 Penetrates the line and clears the line cleanly from above.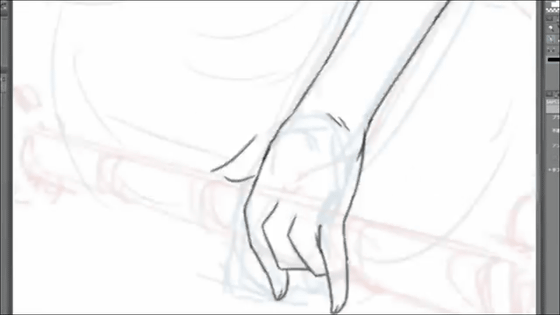 The face is also clearer clearly



Then create a mask.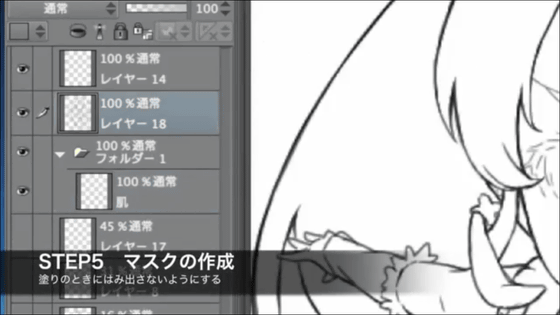 By range selection ......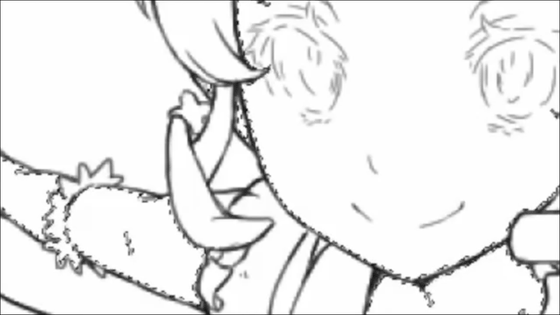 We will gradually paint colors such as skin, hair, and clothes.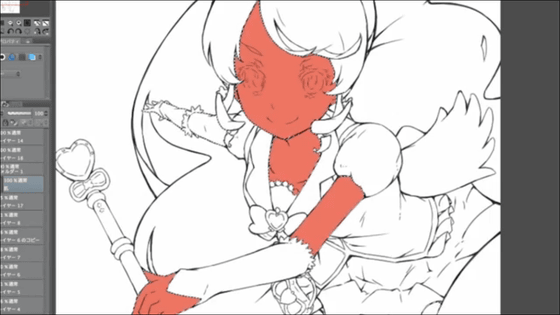 And simple coloring is also done.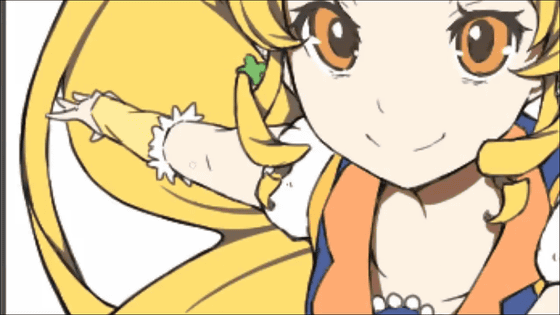 We will further refine and shadow them, and gradually increase the quality of the illustrations to a steady step.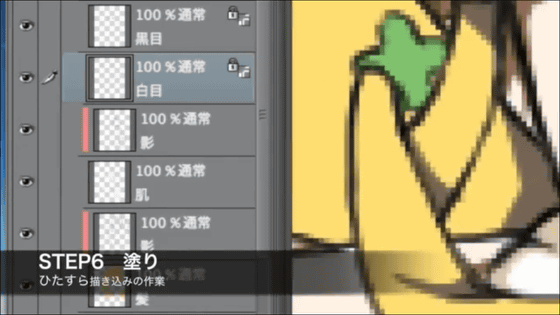 Finally Illustration is completed by adjusting the background and color tone. The actual movie takes about 11 minutes and explains the process and the trick in drawing more illustration such as "using this tool ...... when doing this work ...".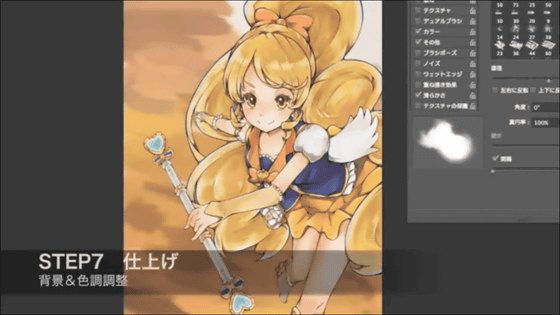 In addition, the lesson movie which is seen in the application is released to the YouTube account of "Palmie", and you can see the movie without installing the application.

Palmie - YouTube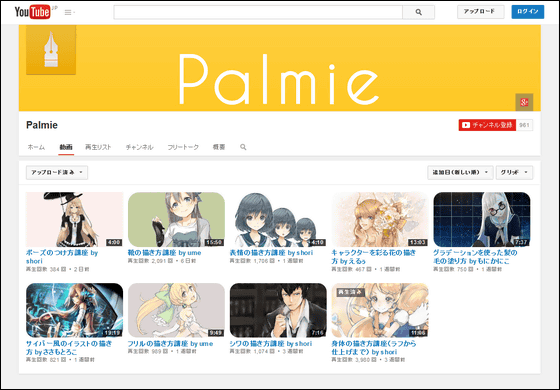 How to draw Cyber-like illustrations by Sasamoto Rocco - YouTube