Mori Kaori of "Emma" and other bi-monthly magazine "Fellows!" Movie of seven serial cartoonists drawing a coherent painting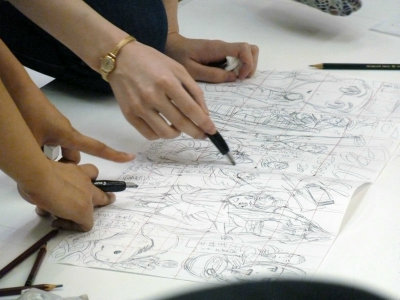 "Mid October 11 (Monday) being held"Machi ★ Assobi vol.4". At the special venue near Poppo Street Nankai Books, "Fellows! FestivalBimonthly cartoon magazine "Fellows!"The original paintings of the serial writers of the series are being held, but Mr. Mori Kaoru and other seven popular manga artists known as" EMA "and" Otomei narrative "as an eye-catching project are drawing pictures Live painting of mural paintings that can be seen in front of you is being done.

As this wall painting started from around noon, it is scheduled to be completed around 18 o'clock - 19 o'clock, so please visit those who can make it from now. People who say "I want to go but I will not make it in time!", Please have a report on the following photos and videos. The venue is in the middle of Poppo Street, on the left side facing the Tokushima station.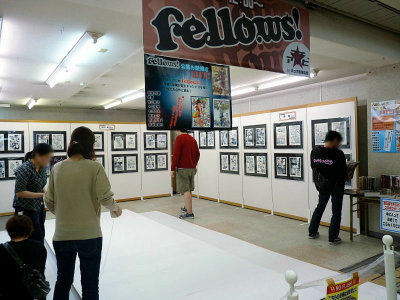 This banner is a landmark.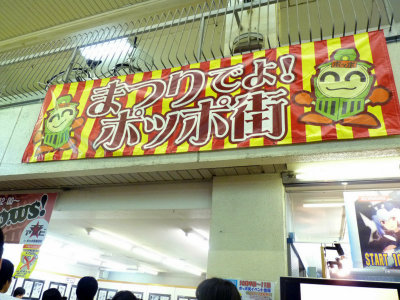 It is seven people who cooperate mural paintings with Irie Aki, Otake Masao, Kikuchi Ruchi, Takahashi Natsuko, Niii Miyo Toshi, Miyata Koji and Mori Kaoru.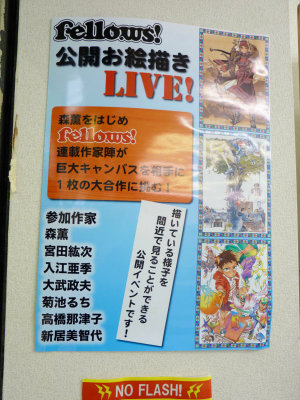 At the venue, original paintings of authors of "Fellows" including seven people participating in making mural paintings were displayed.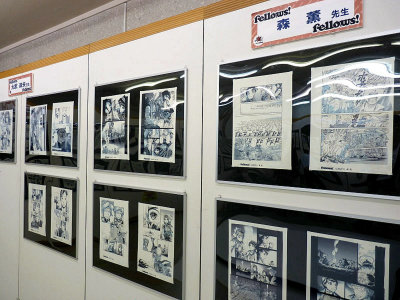 Miyoshi Nieto "Good afternoon · tea time"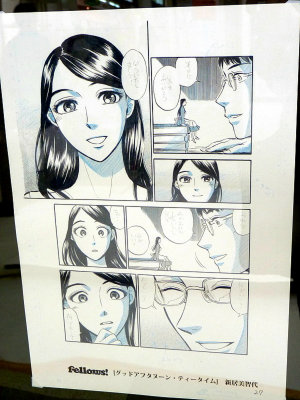 Also from "Detective leg" of Miyoshi Nieto.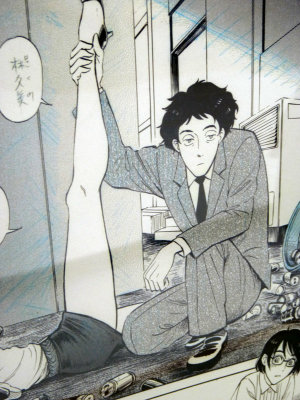 Irie Sei Seime "The world of turbulence and gray"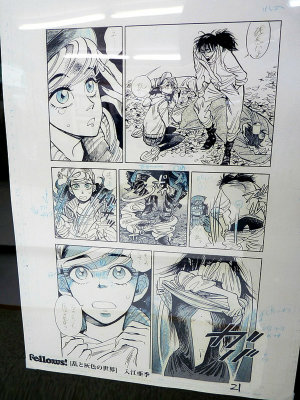 Riki Kikuchi "Fellows! Vol.13 Cover · Story"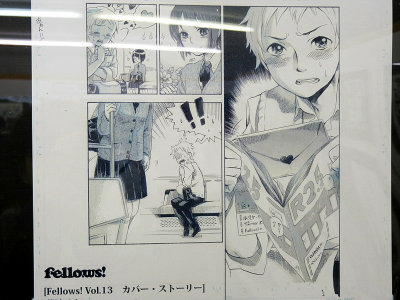 Miyata Koji "Last dance is a landing"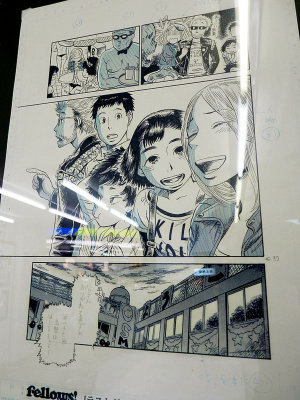 Takahashi Natsuko "Study of Professor Lotus"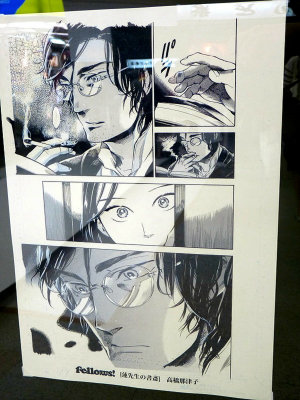 Masao Otake "Hinna Festival"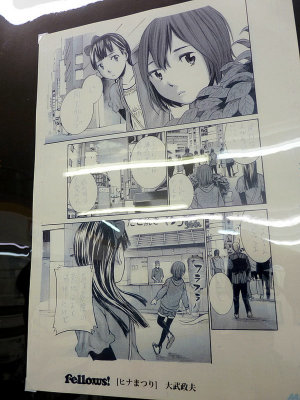 Mori Kaori "Otomei narration"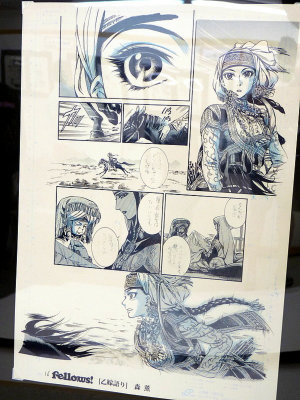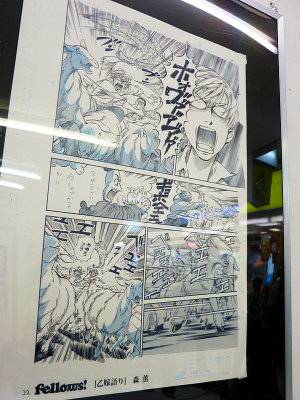 There is also a trial reading corner.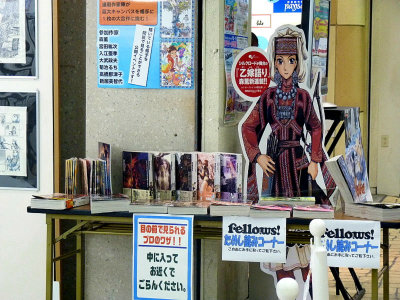 At about 12 o'clock, there are introductions of manga artists, and mural painting starts.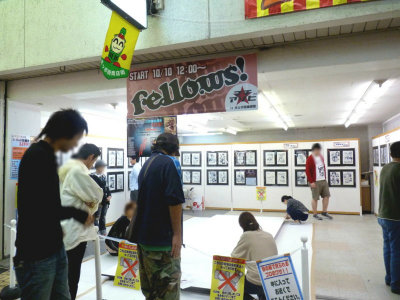 This is a rough sketch of this joint mural painting.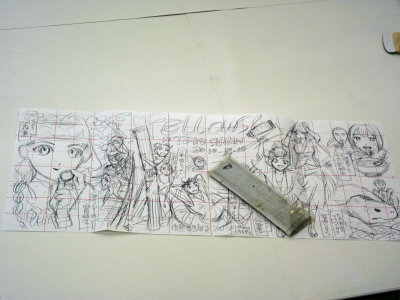 Mori Kaoru's responsible section is "Sudachi"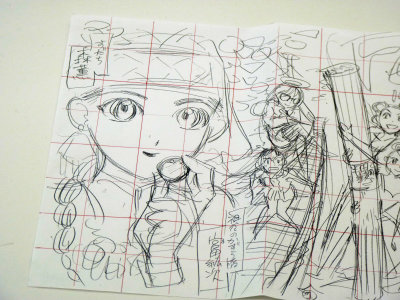 Mr. Atsushi Niii is in charge of "solder Somen"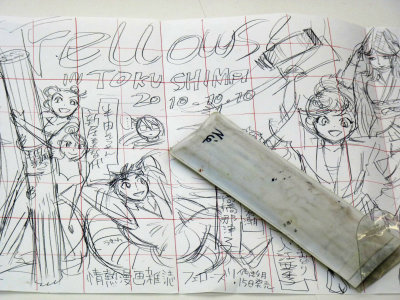 Okitake Masao "Tokushima Ramen" and Kikuchi Ruchi "Okama Coastal Loggerhead Turtle" seem to have the theme of Tokushima's specialty.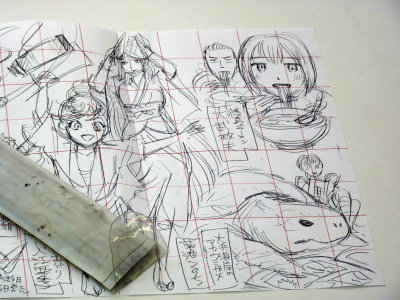 First I will draw a grid line with a pencil and a ruler.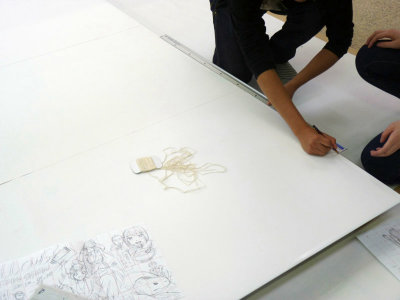 With such a feeling, it draws with enlarging with reference to rough.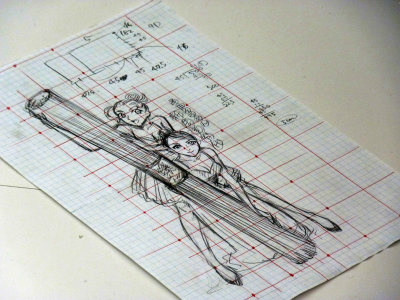 The painting below started immediately.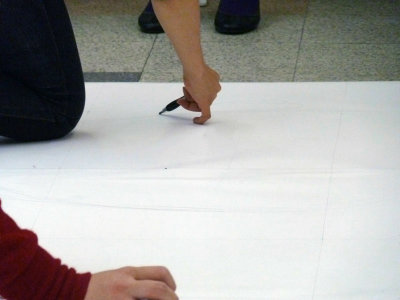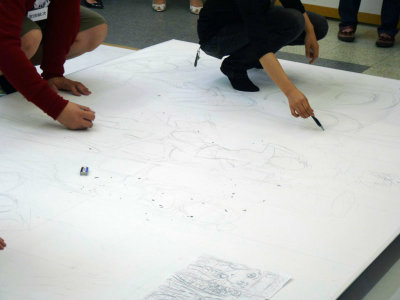 YouTube - Mori Kaori by Mori Aki ★ Assembly Mural painting drawing


YouTube - Machi ★ Asobi Collaboration Mural painting: Drawing by Mori Kaori, drawing where mouth and nose are drawn


YouTube - Machi ★ Asobi Collaborative Mural Painting: Mr. Masao Otake and Scenery of Irie Aki's Drawing


This painting material that feeds something like a thick pencil lead is pilot'sCroquis B HACR 4 BIt seems to be a thing called.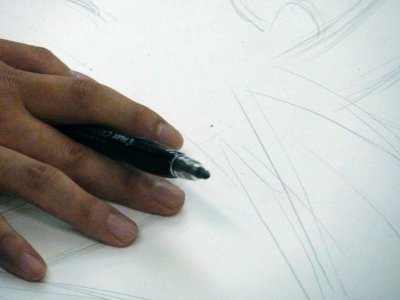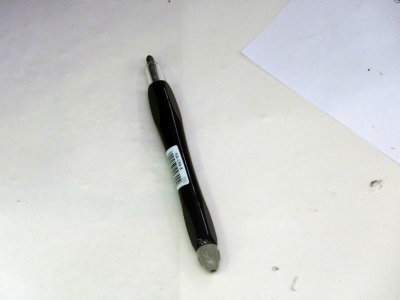 By the way, "Konoshigumu" MONO "was prepared.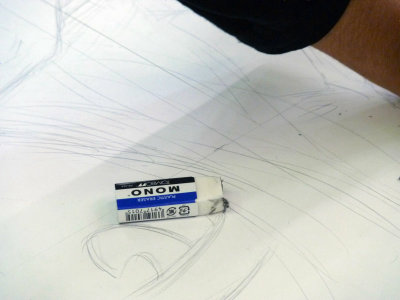 YouTube - Machi ★ Assorted mural painting: Drawing by Takahashi Natsuko


When I finished it to a certain extent, I will draw a picture and check my perspective.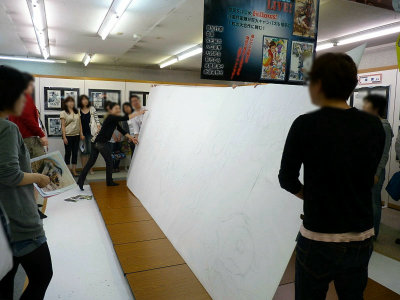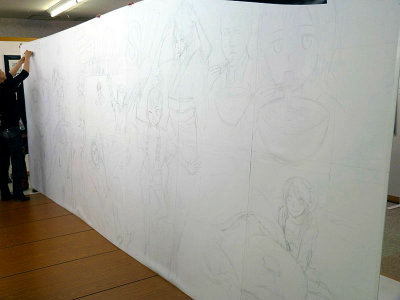 YouTube - Where Mori Kaori and Miyata Koji draw the mural and looking at the balance


It seems that mural painting is scheduled to be completed around 18 o'clock - 19 o'clock, so if you can still make it in time, please do go seeing. In addition, it is said that the completed mural will be exhibited in Nankai Books of Poppo Street.

· Continued
Impressed by the delicacy of the picture of the manga artist, "Fellows!" "Machi ★ Asobi" collaboration mural painting by seven consecutive writers - Completed edition