"Machi ★ Asobi vol.4" All articles summary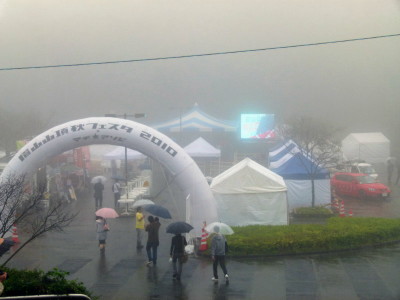 Event that will play around Tokushima "Mount Biei Mountain Autumn Festa × Machi ★ Asobi"Will be held from Saturday, October 9th to Monday, November 11th. The subtitle of this time is "a god of Asobi returned to Bizan!", A special venue was set up at the summit of Meishan for the first time in a year from Vol.1,Various eventsIt is scheduled.

At GIGAZINE I will tell you the pattern for three days from today, but since I link from this summary every time an article related to "Machi ★ Asobi vol.4" comes in, I see the feeling of the venue before going to "Machi ★ Assobi" Those who want to see, and those who want to participate in a mountainous area but who can not go to Tokushima, please check the renewal.

Machi ★ Asobi vol.4 will be held from 9th to 11th October!
http://www.machiasobi.com/

◆ September 21, 2010 12:32:34
"Many ★ Assobi Vol.4 Eve aged festival" report was also plenty of top secret information - GIGAZINE

◆ October 09, 2010 12: 34: 24 seconds
The 3rd Tokushima Burger Contest Prize Winner "Awa Sodachi Chicken's Premium Chicken Burger" Taste Review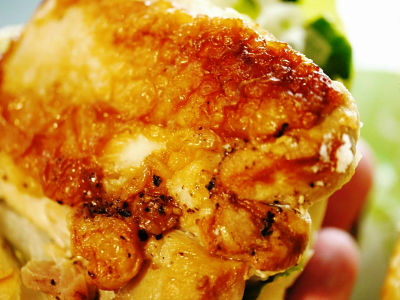 ◆ October 09, 2010 16: 43: 46 seconds
"Machi ★ Assobi vol.4" tour guide guide by Animation Toyosaki at Mountain Range Roadway Announcement Movie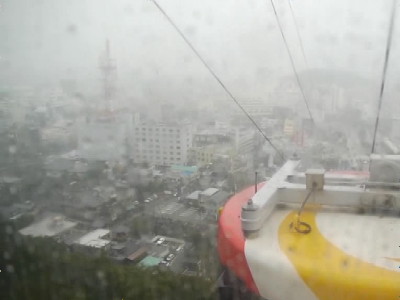 ◆ October 09, 2010 19: 10: 26 seconds
"ROMANDO ROLL" Matthiasbi for a limited time store Beyond crepes and close to cake "France roll" Various tasting reviews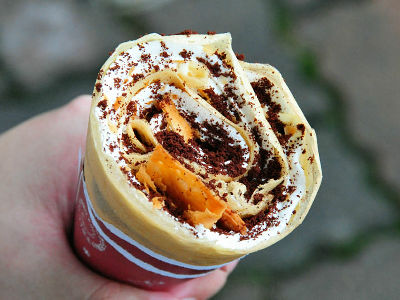 ◆ October 09, 2010 23:26:54
Even if it falls or sunny, it is a day of disappointment, the pain cars gathered at "Machi ★ Assobi vol.4": Part 1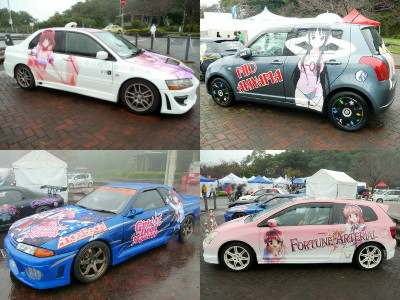 ◆ October 10, 2010 01:36:41
Imai Imami spoke glasses hotly, OVA "glasses canojo" talk event report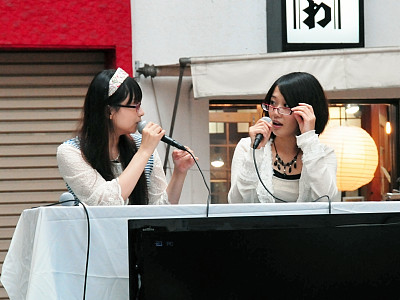 ◆ October 10, 2010 08: 32: 10 seconds
Even if it gets rained or sunny, it is a day of painful damage, the painfuls gathered to "Machi ★ Assobi vol.4": Part 2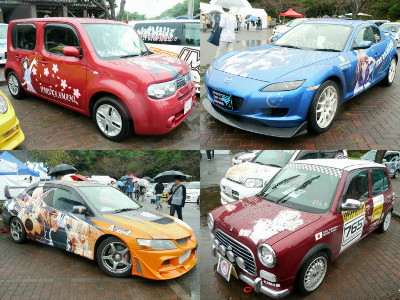 ◆ October 10, 2010 14:59:22
"Tarutama burger of original tartar sauce" Taste review, pretty crispy with fluffy juicy - GIGAZINE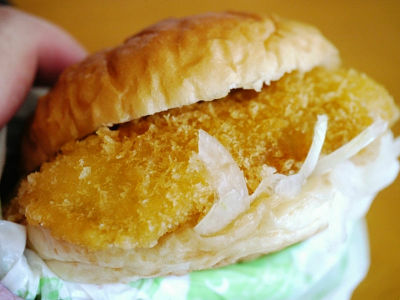 ◆ October 10, 2010 16:50:15
Mori Kaori of "Emma" and other monthly magazine "Fellows!" Movie of seven series of cartoonists drawing a coherent painting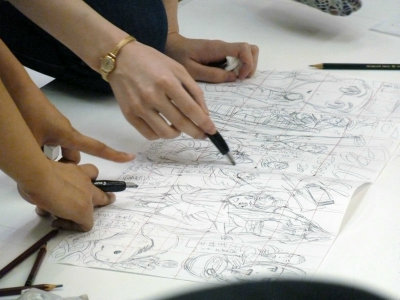 ◆ October 10, 2010 17:54:39
Bombshell barrage for big friends, to expand "Ao dragon Maveru" hero show is ridiculous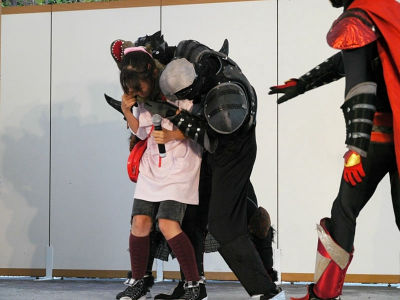 ◆ October 11, 2010 04: 0 5: 51 seconds
Bishojo & Young gather at AKB 48 Buraku, Unexpected Ambushi Bishama Mountaintop Autumn Festa Live "Kids Dance"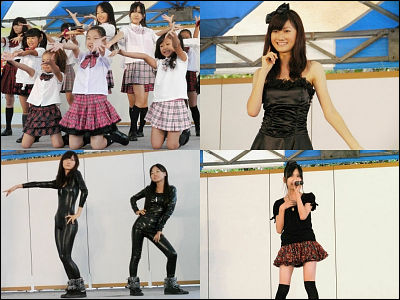 ◆October 11, 2010 08: 25: 20 seconds
Put precious sports car "Lancia · Stratos" as a painful car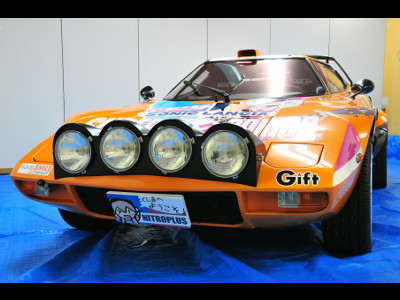 ◆ October 11, 2010 09: 34: 28 seconds
Impressed by the delicacy of the picture of the manga artist, "Fellows!" "Machi ★ Asobi" collaboration mural painting by seven consecutive writers - finished edition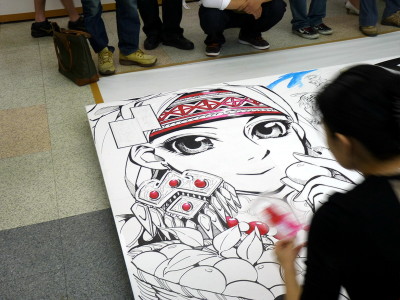 ◆ October 11, 2010 14:12:24
Iowanoi · Nagama ATK and other signature colored paper of popular illustrator are also exhibited, "Advertising exhibition of beautiful girl"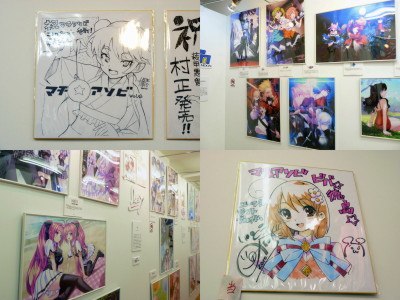 ◆ October 11, 2010 20: 03: 49 seconds
Anime store manager x Toho project preview movie, November 20, 2010 All at the Nissha hall screening event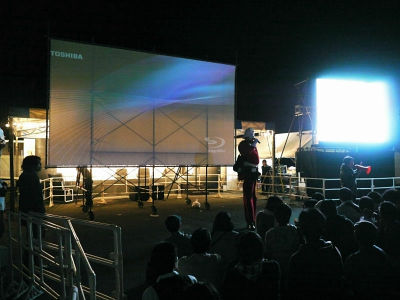 ◆ October 11, 2010 20: 31: 54 seconds
Get a postcard with a hot cheering message, "Muffle support cheering comment to Dengeki Bunko!"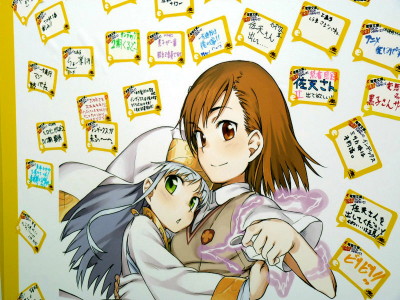 ◆ October 12, 2010 17:49:16
Author also nailed to Kono's ass, animation "My sister can not be this cute" talk event report



◆ October 13, 2010 18: 07: 08 seconds
"I want you to communicate opinions in an analog way instead of writing to the net" "Reservation is important", the actual situation of the scene of anime / game industry stakeholders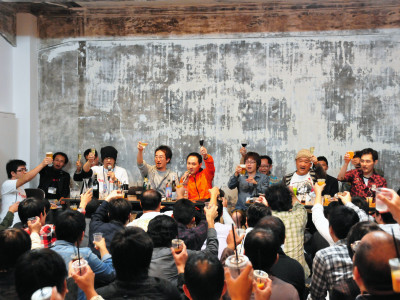 ◆ October 14, 2010 01:59:59
Suicide, Mr. Tsunekune also appeared Radio "Dog Brothers' Gyeokai Epidemic Prosecution!" Public Recording Report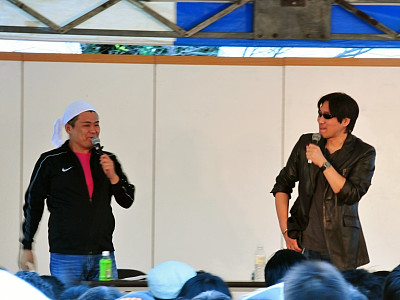 ◆ October 14, 2010 08: 42: 25 seconds
Cosplay Mikoshi, Tokushima Beef Crepe, Voice Actor Open Auditions etc. "Machi ★ Assobi Vol.4" Colored Events Total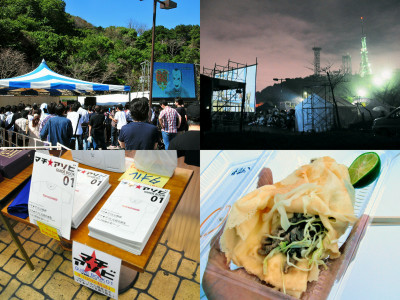 ◆ October 31, 2010 22:52:33
This is Professional Job and Living, Macross 's Director Masaharu Kawamori' s Occupation "Animation Director"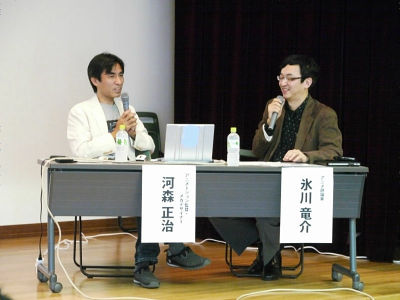 Saturday, October 9 (Saturday) early in the morning, unfortunately in the rainAkashi Kaikyo BridgeCross over.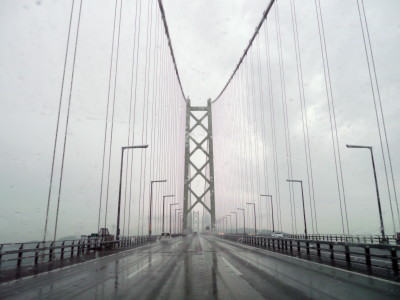 This crosses from Awajishima to Tokushima prefectureNaruto Bridge. It is about 2.5 hours from Osaka to the center of Tokushima city which is to be the venue, so cars in the Kansai area may be convenient.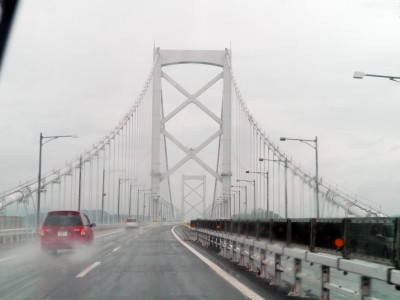 Arrived at the venue of Tokushima city center, Shintomachihashi East Park & ​​parasol shop.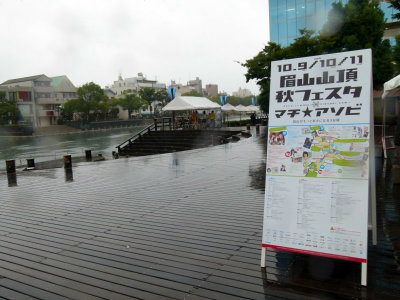 The establishment is proceeding in the rain.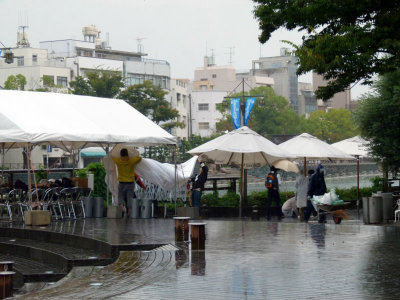 Park stage where various events are scheduled.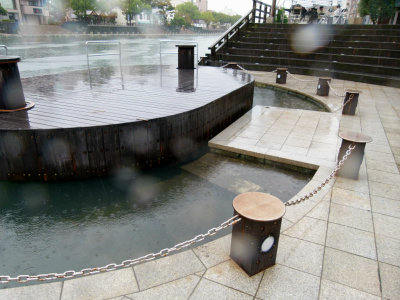 It seems that it has increased considerably, but is it okay ...?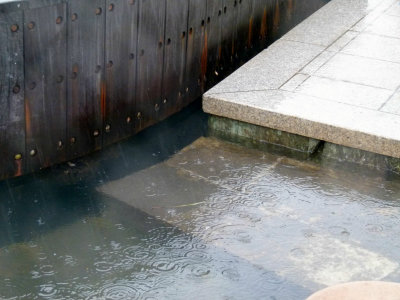 Let's face the venue of Mount Bizan. To the Awa Odori Kaikan where a ropeway to the summit comes out, it is about 3 minutes on foot from the Shinchochabashi East Park Hall.



Departed from the 5th floor ropeway platform.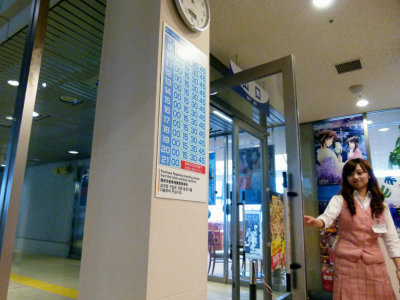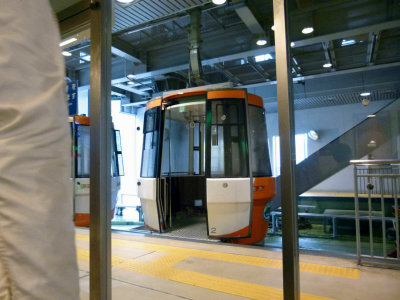 To the top of the mountain.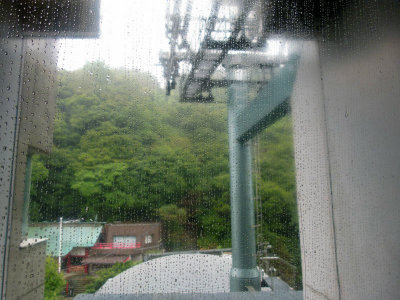 At the top of the mountain there is a forest parking venue and a mountaintop Pagoda square venue. .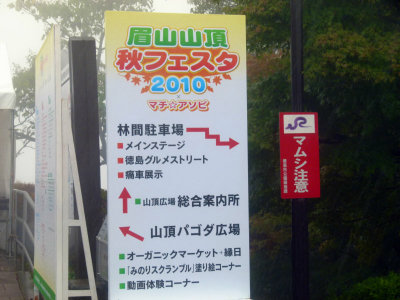 Mountaintop Pagoda square. It is a fog that can not be seen 10 meters ahead. Event scheduled at Pagoda Plaza "King Record New Animation" Because Neither do you like my brother at all! "Ei Kitamura et al. Moved to" Fountain of Cornea "in Shinmachi Arcade, the time is scheduled A thing with a street.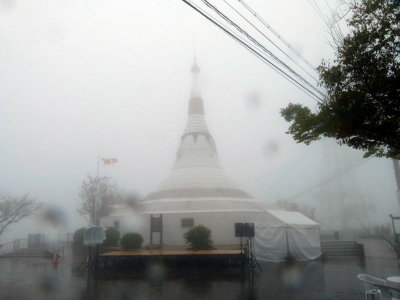 When getting off to the forest parking garage venue ......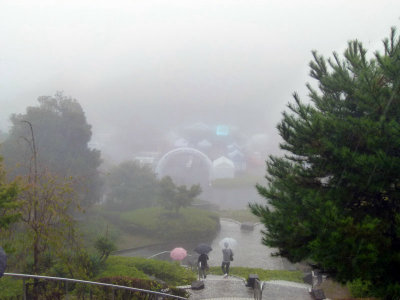 In the mist and rain the visitor's appearance as soon as possible.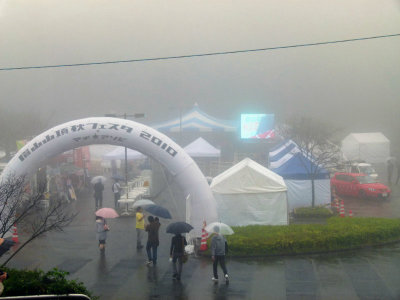 At the venue, the establishment of shops was also progressing. It seems to be raining in the rain.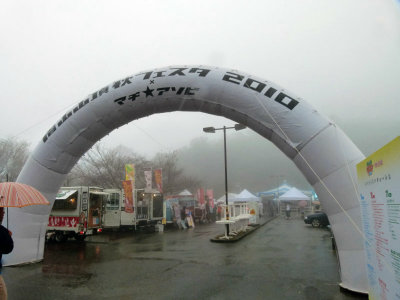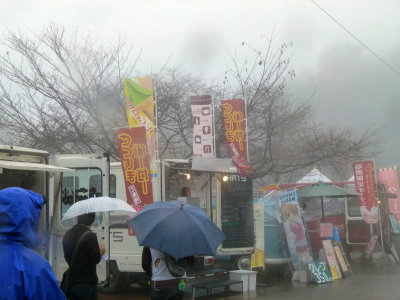 Pain vehicles lined up all along the rain.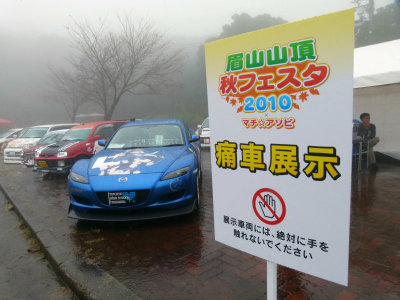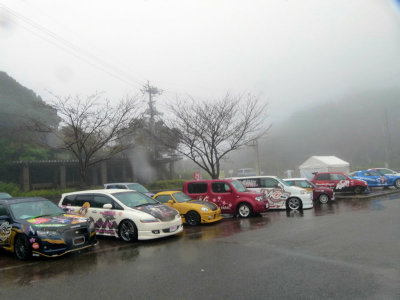 The audience began to gather around the stage.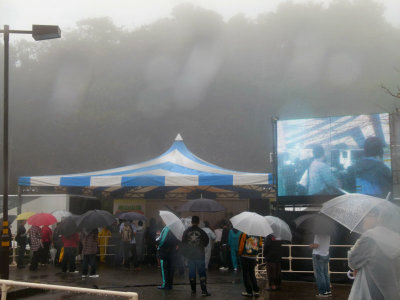 Awa Odori performance started.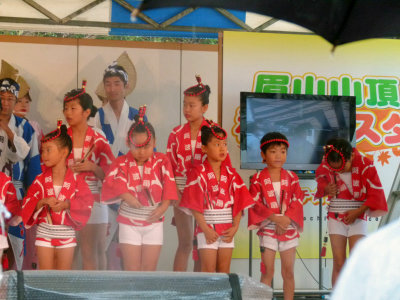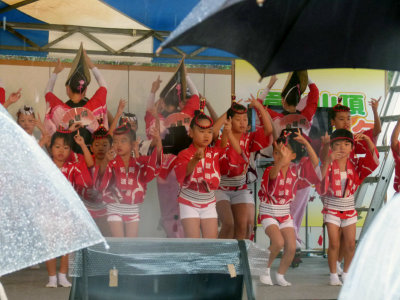 Then the Anpanman show began.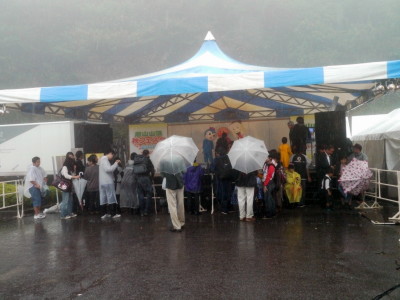 Children who were looking forward to Anpanman in the rain seemed satisfied to be able to take a commemorative photo.