Microsoft official photo application "Microsoft Pix" that will allow you to take pictures beautifully with artificial intelligence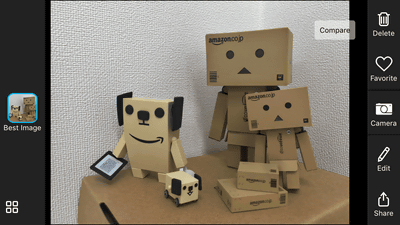 Using Microsoft 's artificial intelligence technology, a photo application that allows you to take beautiful photos automatically just by pressing the shutter is "Microsoft Pix"is. It is possible to save the best one from the photographed photos and save the capacity of the smartphone, so it was released in Japan as an application for iOS, so I actually tried using it.

Microsoft Pix App - a Smart Camera and Photo App from Microsoft
https://www.microsoft.com/en-us/research/product/microsoftpix/

Microsoft Pix on the App Store
https://itunes.apple.com/jp/app/id1127910488

Search "microsoft pix" on the App Store and tap "Get".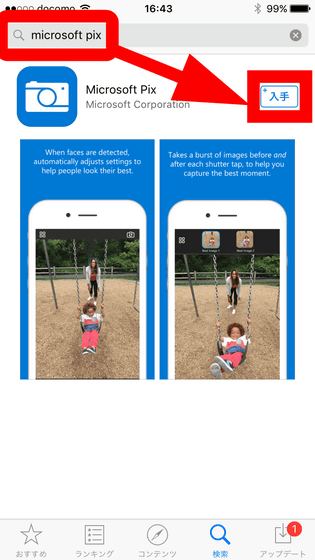 After installation, tap "Open" to open the application.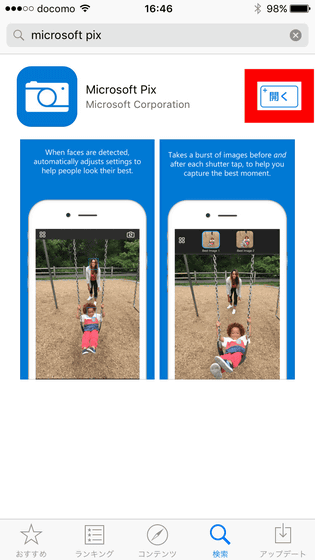 As you start the application, the tutorial starts, swipe to the left to read.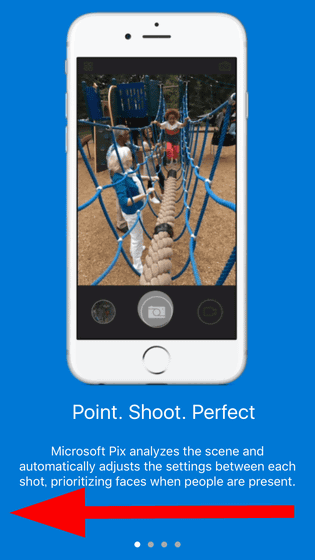 Finally tap "OK, Got it!".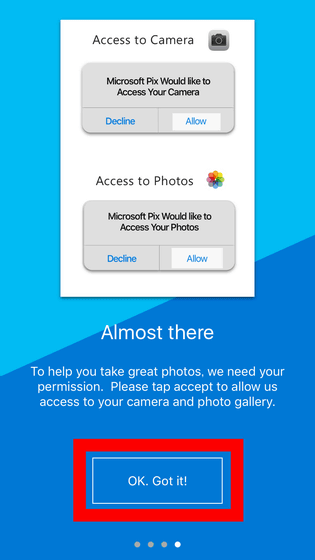 Since you are asked for access to the camera, tap "OK".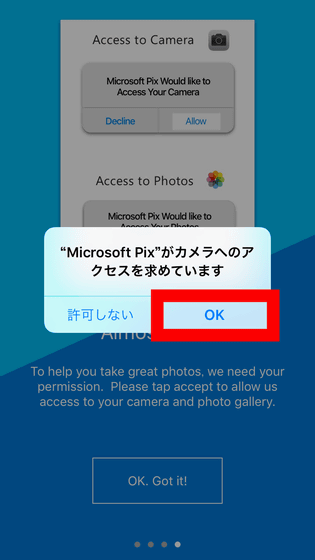 Continue to access photo application by tapping "OK".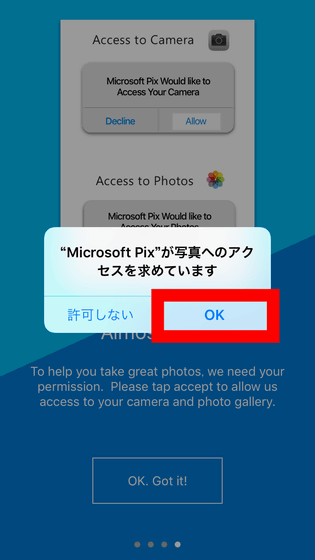 Tap 'Go!'.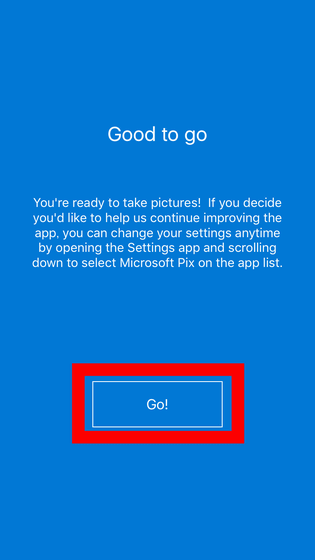 It is ready if you choose whether or not to use position information.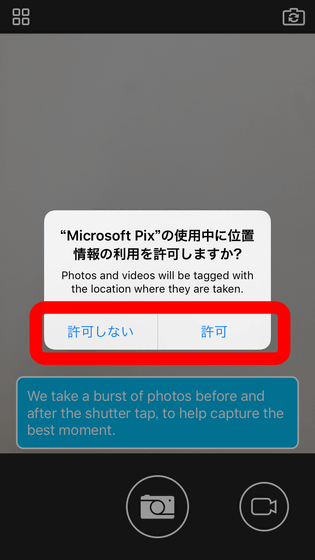 To take a picture with Microsoft Pix, tap the camera icon.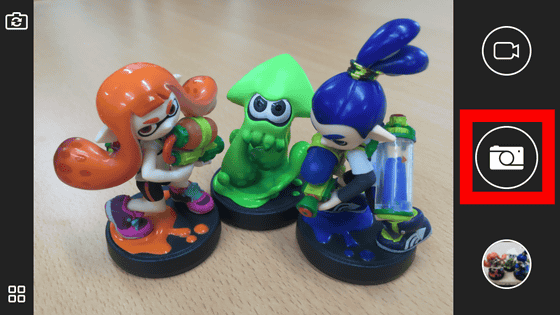 Tap the thumbnail image in the lower right to see the photos taken.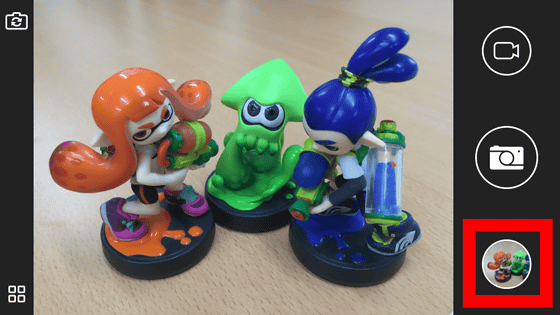 Then, the image shot as follows is automatically saved in a state that is beautifully corrected with artificial intelligence. As indicated by "Best Image" on the left side, Microsoft Pix can save the best shot from the captured images and save the capacity of the terminal.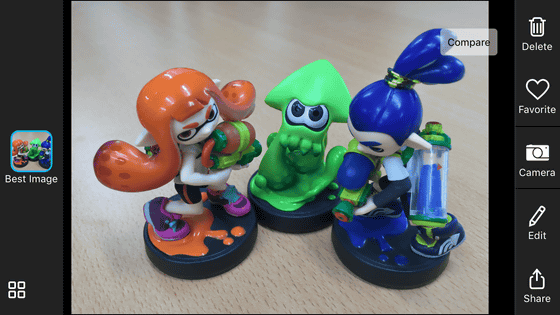 By tapping "Compare" in the upper right, it is possible to compare with the image before correction.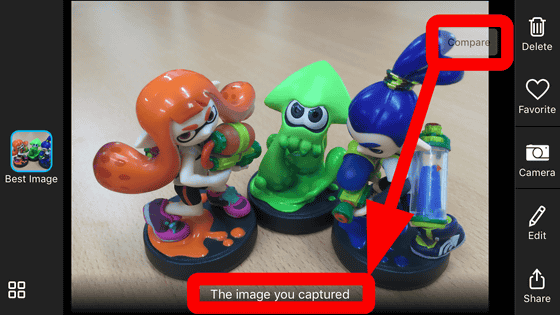 It is also possible to process images after shooting. Tap "Edit".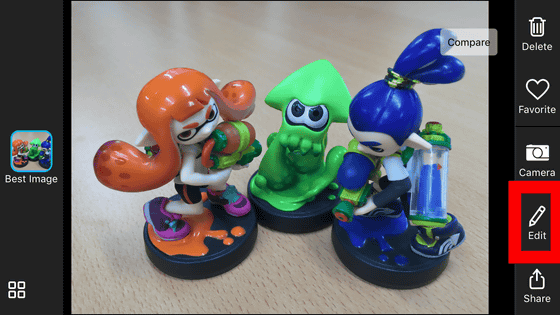 Five kinds of effects are added to the image, and when it is "Fade" it looks like this.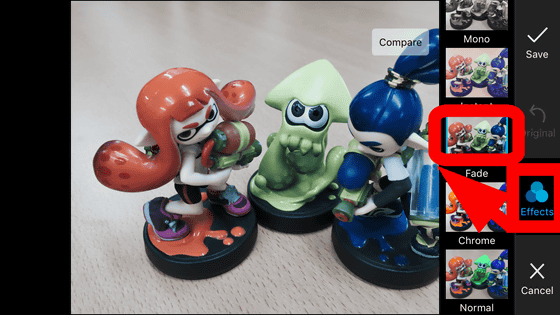 "Chrome" will change to a vivid hue.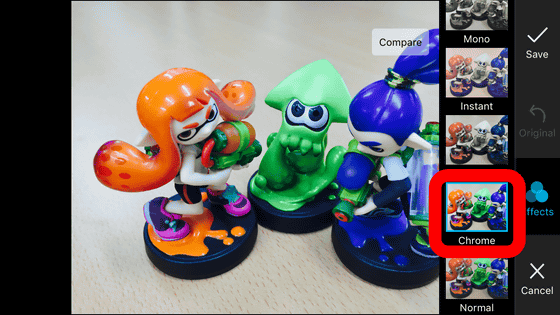 It is also possible to trim the image. Tap "Crop" button.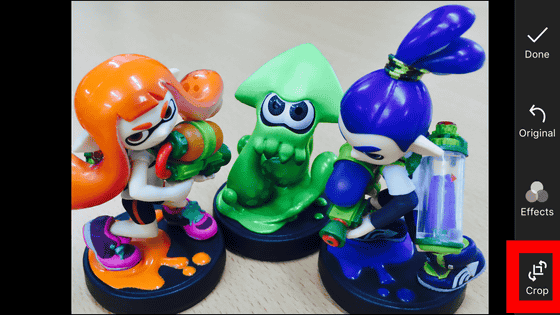 You can freely change the size and angle of trimming.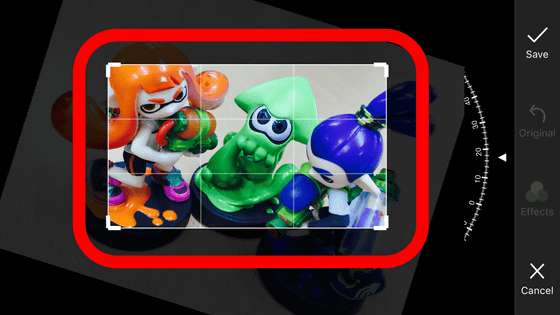 As you can ask whether to trim the image, tap "Change".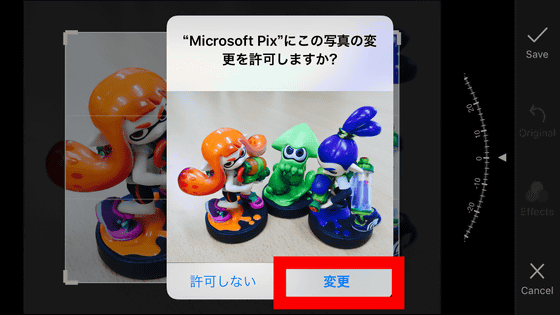 Finally tap "Done" and save.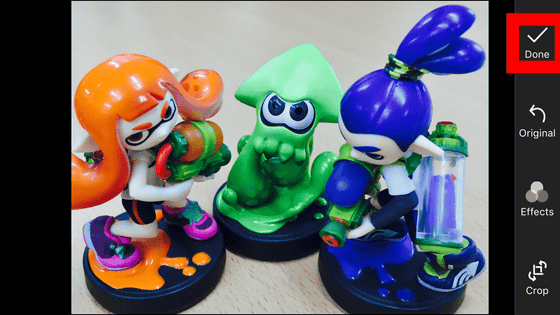 By tapping "Favorite" of the heart mark, it is possible to save images as favorites in the application.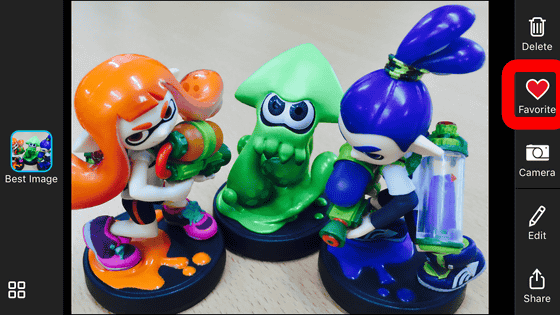 Tap "Share" to share images.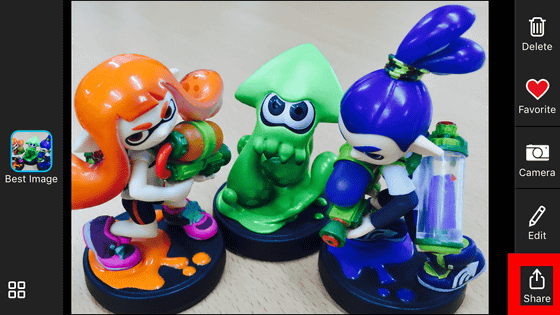 You can save the created image on the terminal or send it by e-mail.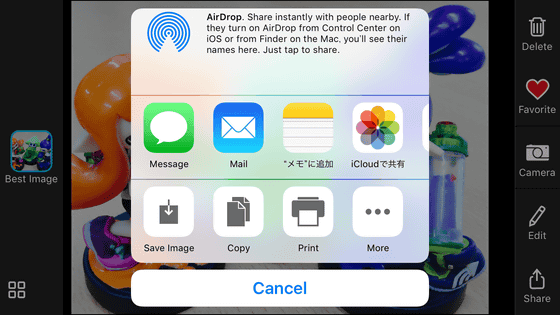 Next time I took a picture of Dumbo.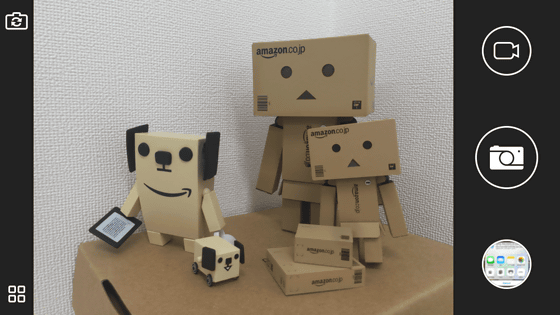 When comparing (after) correction of artificial intelligence (upper) and before correction (lower), you can see that the color of the figure clearly comes out after correction.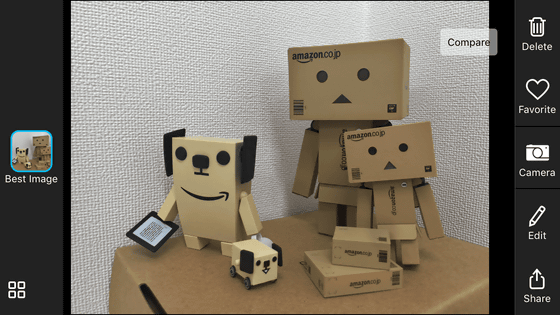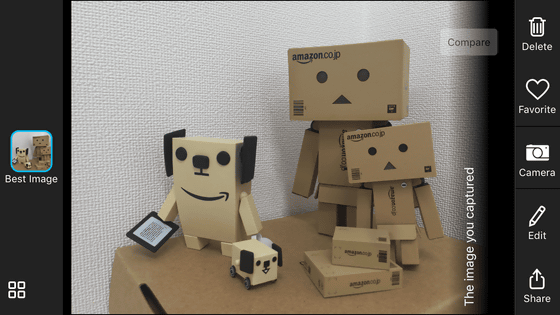 When the application recognizes the movement of the subject during shooting, the moving picture "Live images" is automatically created. As a function, the impression that the moving picture "Live Photos" which is installed as standard function of the iPhone is automatically created.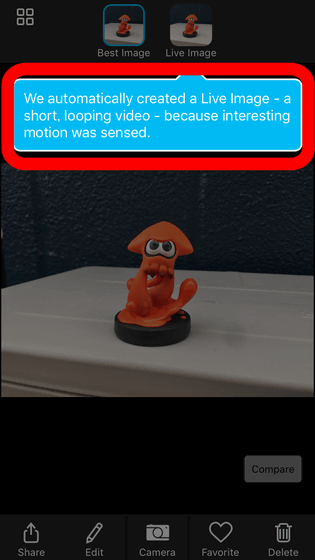 Also, to shoot a movie, tap the movie button on the top right.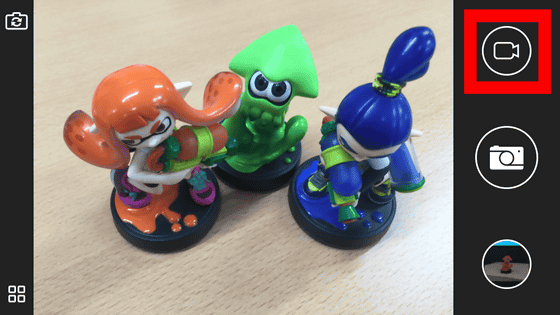 Tap the record button to start / stop recording.