Weather camera & anemometer "BloomSky SKY 2 / STORM" which can measure accurate weather as more users are used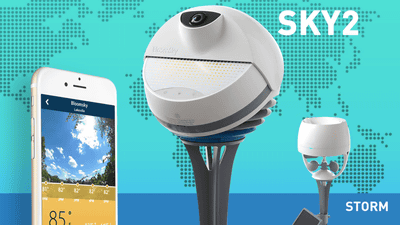 By installing it in the garden etc. of the home weather camera which can record accurate weather data by photographing the surrounding sky with real time image and time lapse and can also measure the presence / absence of temperature, humidity, atmospheric pressure and precipitation "SKY 2", Which can measure the total precipitation amount, wind speed, wind direction, ultraviolet ray amount"STORMWeather measurement system that can transmit any weather data to smartphone application has appeared. The information displayed in the application is a collection of data measured by all users in the area, and the world's first community-based weather measurement system that users become more accurate weather data becomes more noticeable with Kickstarter I am collecting.

BloomSky - The Story of Your Sky | Home
https://www.bloomsky.com/

America's startup · BloomSky, through Kickstarter in 2014Weather station with camera "SKY"We succeeded in commercializing this product. The number of users of the application "BloomSky Weather" used in cooperation with SKY has exceeded 100,000 people worldwide.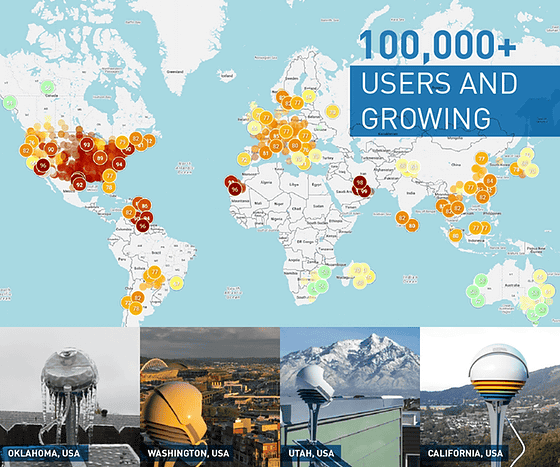 Developed as a new terminal that works with such BloomSky Weather application, it is a weather station "SKY 2" equipped with an HD camera and a wide-angle lens. SKY 2 can measure temperature, rainfall, atmospheric pressure and humidity.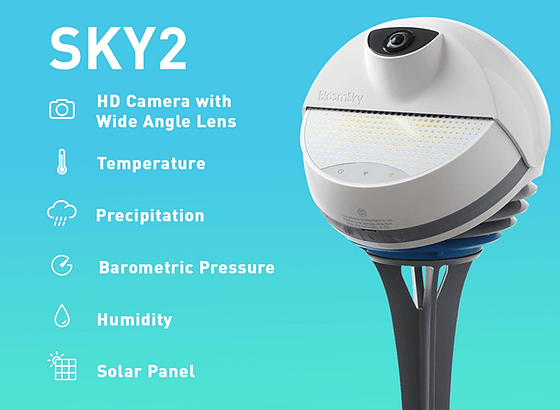 "STORM" also cooperating with the application is an anemometer that can measure ultraviolet ray amount, precipitation amount, wind direction. Since both have solar panels installed, we basically continue to measure the weather 24 hours a day by installing it outdoors.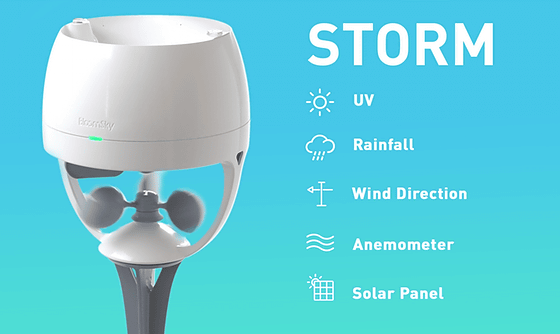 By combining SKY 2 and STORM, we can operate as a community-based weather system and check accurate weather from applications and PCs.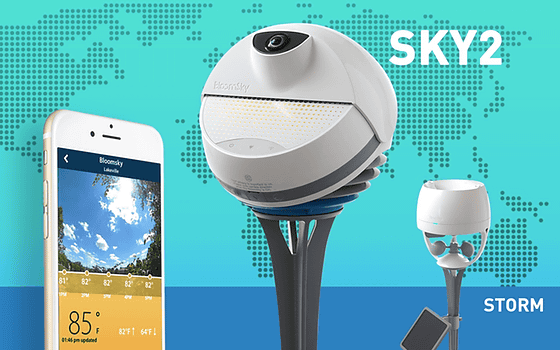 The BloomSky Weather application features features such as push notification of personalized weather, weather share, time lapse playback of day's weather change, real-time sky viewing of the sky, confirmation of the weather around the world.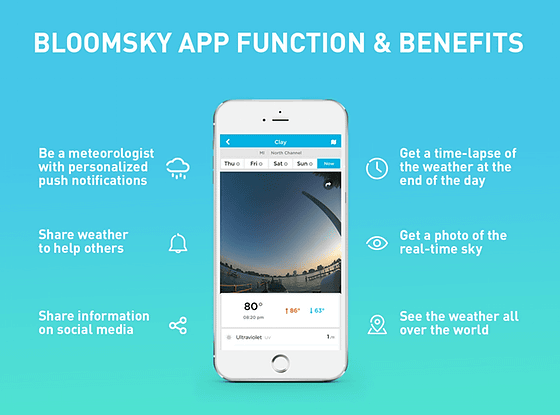 For example, in the application "Redwood City (California) is now 28.8 degrees (84 degrees C) fine, it is fine to seek Pokemon!" It is possible to see other users' posts.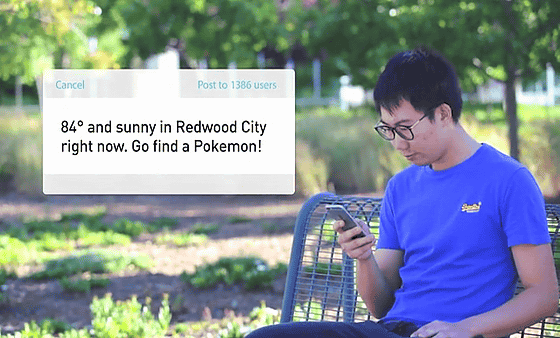 It is also possible to work with various IoT devices through IFTTT. Changing the temperature of the air conditioner according to the temperature, increasing and decreasing the brightness of the lighting by the weather, and so on, it seems to be useful for automating home appliances.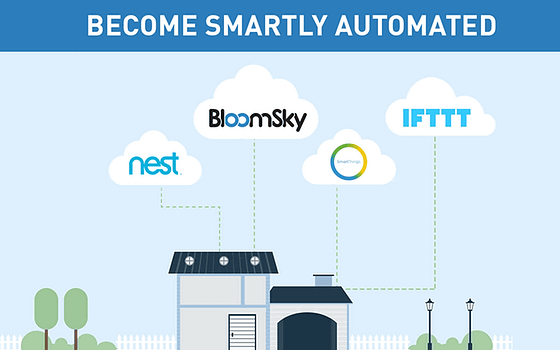 A movie of demonstration of the latest version of the application has also been released, and it can be seen from the following.

BloomSky App 3.0 Demo (Official Version Launch - 7/23/16) - YouTube


In addition, the developer BloomSky is seeking investment to commercialize SKY 2 and STORM with Kickstarter. The contents of products that can be obtained with each investment plan are as follows.

· $ 229 (about 23,800 yen):SKY 2 × 1 unit, STORM × 1 unit, solar panel × 2 unit, each special stand, ※ 400 units only
· $ 249 (approx. 26,000 yen):SKY 2 x 1, STORM x 1, solar panel x 2, each exclusive stand, * no limit
· $ 159 (about 16,500 yen):SKY 2 x 1, solar panel x 1, exclusive stand, ※ 200 limited
· $ 179 (about 18,500 yen):SKY 2 x 1, solar panel x 1, dedicated stand, ※ 400 limited
· $ 89 (about 9300 yen):STORM × 1, solar panel × 1, dedicated stand, no limit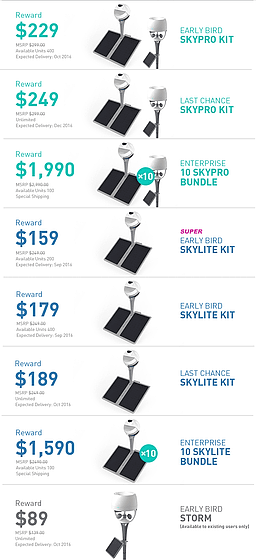 The product is scheduled to be shipped by October 2016, and shipping to Japan requires a separate shipping fee of $ 25 (about 2600 yen) to $ 40 (about 4100 yen). The deadline of investment is 5:37 am on Wednesday, August 31, 2016.

World's First And Only Complete Weather Camera System by BloomSky - Kickstarter
https://www.kickstarter.com/projects/907431954/worlds-first-and-only-complete-weather-camera-syst