I tried a steak dumpling where a total of 800 g of hamburger can be eaten "the 3rd generation yokozuna hamburger biggest first in summer"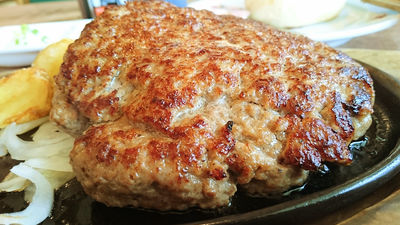 In "Steak noodle", only people who ordered "third yokozuna hamburger" can change "Hamburg" free of charge "Third generation Yokozuna hamburger First summer's biggest"Campaign is held today on July 1st 2016 today. First of all, the yokozuna hamburgerg has a large volume of 600 g, in addition to replacing the hamburger steak (200 g), the total amount is 800 g. Since I can not be satisfied with this, I went to dongle with hunger.

Third generation Yokozuna hamburger It is the biggest in summer! Instead of free campaign | steak noodles
http://www.steak-don.jp/campaign/detail.html?num=56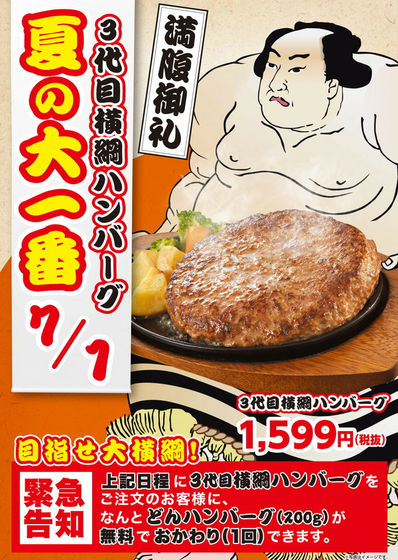 Arrived at "Steak noodle".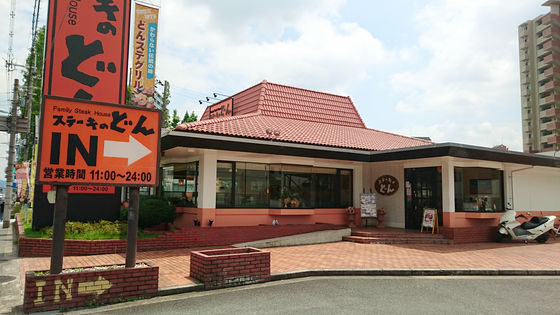 The menu to eat is "3 rd Yokozuna Hamburg <600 g>" (1599 yen without tax, with rice bread and soup bar). It was not written specifically about "the biggest summer season", but when I asked the clerk, "I was doing". However, it is not done at the "steak don noi mini" store.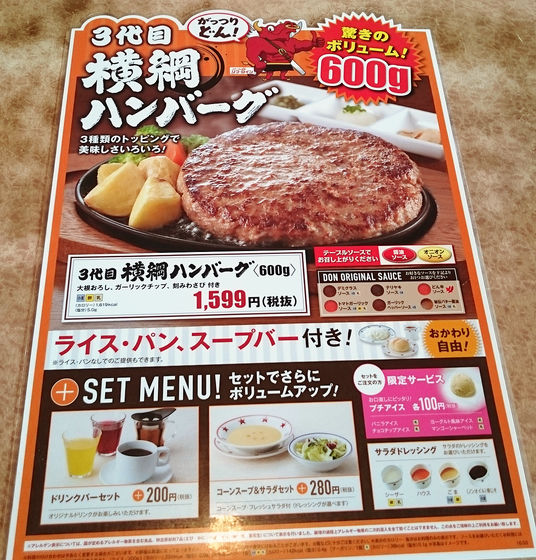 The third yokozuna hamburger came in about ten minutes after ordering.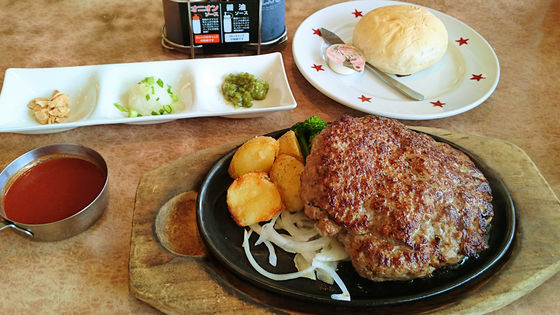 Hamburger got a little diagonal to get on garnish.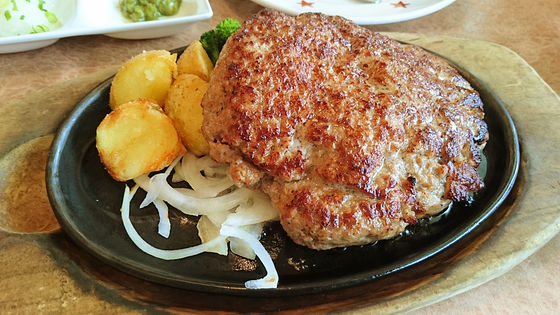 It is a large body that seems to hear the sound effect "Zuun ... ...".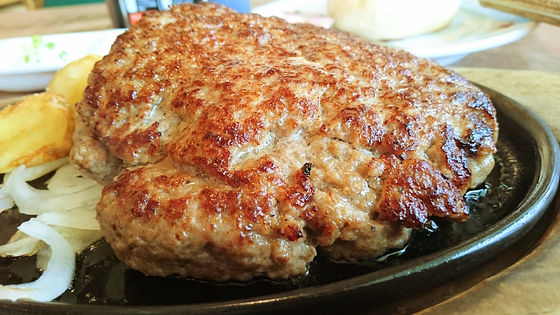 I compared it with iPhone 6s Plus. Although it is really hot, it is not placed right next to it, but the diameter of the hamburger steam is slightly shorter than the long side of iPhone 6s Plus.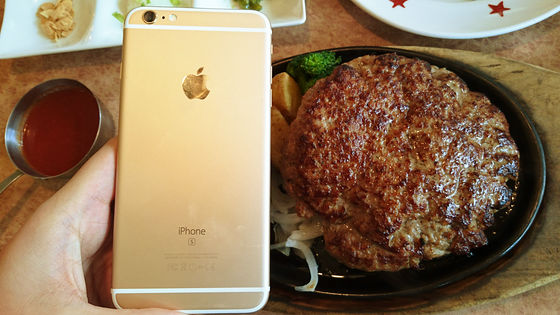 The 3rd generation Yokozuna Hamburger comes with three types of toppings: Daikonro, garlic chips and chopped wasabi.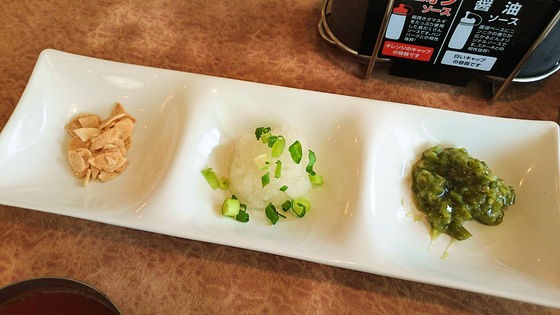 The source is selected from six types of "Demiglas sauce" "Teriyaki sauce" "Daphne sauce" "Tomato garlic sauce" "Garlic pepper sauce" "Secret butter soy sauce source". This time I made it "Tangyu sauce".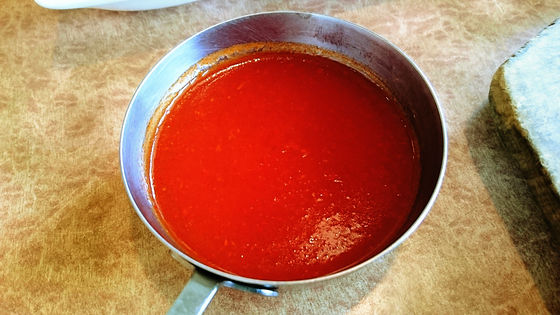 When I put a knife to cut, the meat juice overflowed out as if it had hurt the water pipe. Until then it was about the extent that it was lightly deprived of oil on the iron plate, but it is about to become "tsuyuku" state with gravy.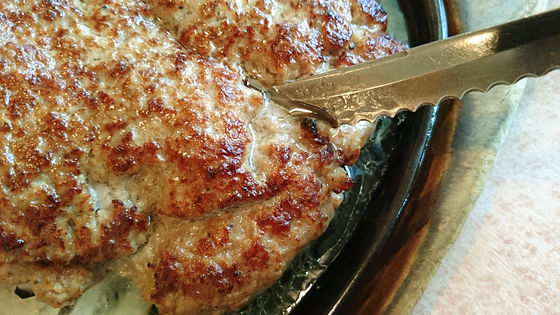 Sometimes it is a big hamburger steak "Although heat passes through but the inside color is a little pink", this hamburger has a solid fire through.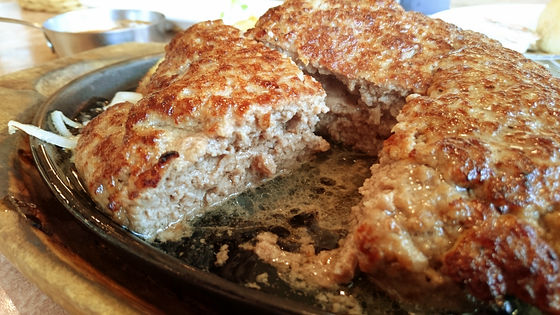 The taste is like "the yokozon of meat", it makes meat cooked in the mouth. Salt pepper was not that strong, it seemed that it was just balanced when you saw the sauce.



Minced wasabi of toppings "Spicy ...... Tone" and the spicyness that stimulates the back of the nose.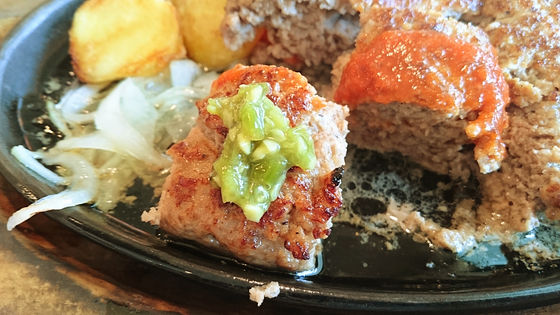 Garlic chips give little change to taste itself, you can enjoy a crisp texture.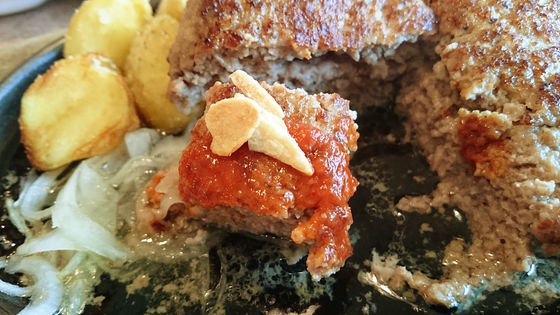 Japanese style hamburgerishishi like radish. It seemed just right when I applied sauce sauce prepared as table sauce.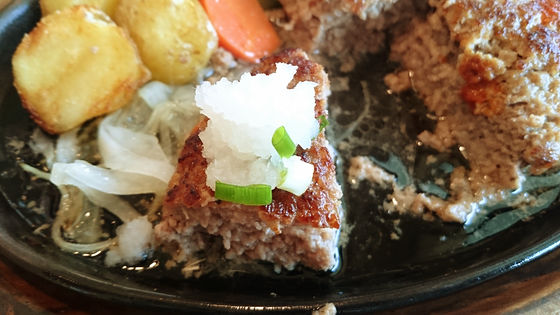 As I was eating hamburgers, carrots and broccoli that were completely hidden showed up.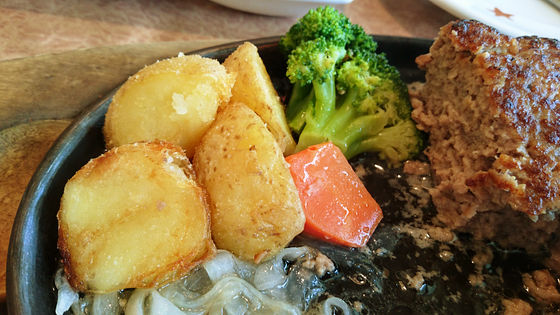 However, about half of the hamburgers are still left.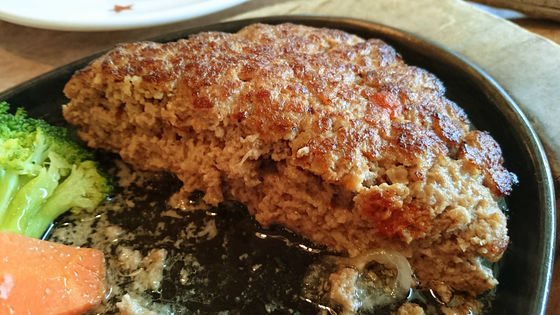 Well ... huge.



I managed to complete it and ordered a substitute. What came "Dumbbag" (200 g). Usually, it is goods of 799 yen excluding tax, but it is free.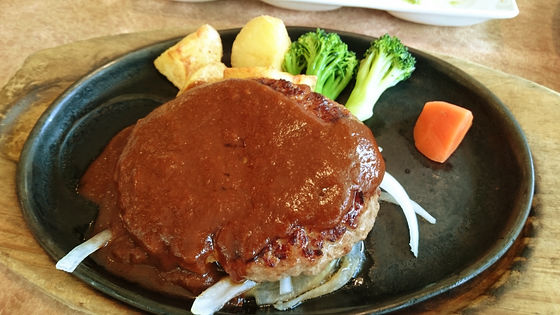 It was about the same diameter as the short side of iPhone 6s Plus.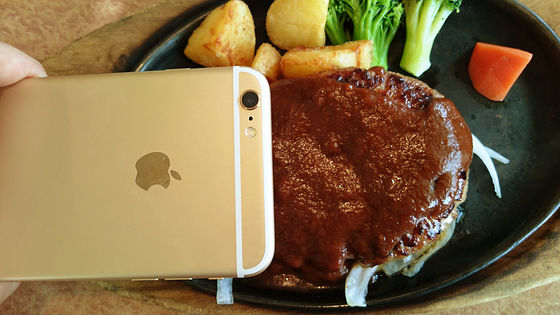 It seems small because it is after the 3rd Yokozuna hamburger but it is enough size as a lunch menu.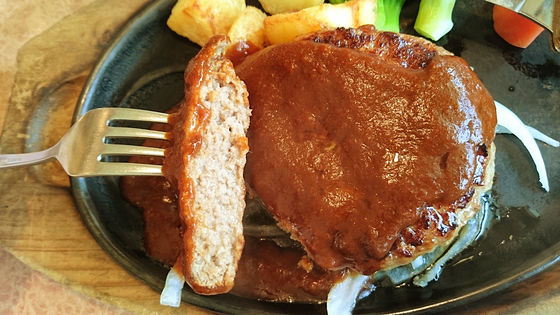 We finished a total of 800 g of meat. This is very profitable, so if you are a person who says "late lunch, you can not be hungry" or "I want to be cooked with meat for the night of today", please consider as a candidate.