"How did we engrave beauty girls' pants in a plastic mold?" Author Hirota Megumi interview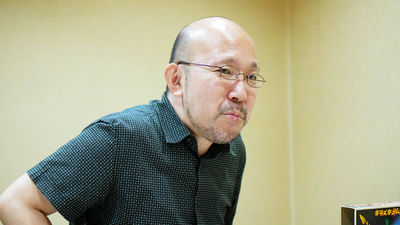 This book "How did we carve a girl's pants in a plastic mold"It is a title like" The story of girls' plastic pants "when you look at only the title at once, and actually the data of such a plastic model is also posted. However, not only the data but also the 15-year-old Hirota Hirota who was then caught in this fellowship, centered on the author, Hirota Keisuke 's adolescent' Urusei Yatsura 'heroine · lamb' s model model. While chasing a life like who was in the first place, who was trying to mold the pants in the plastic model in the first place, what kind of existence was the girls' pants in the plastic model world, interview with those who know that time It is a book I examined the circumstances.

How did you finish this book, and Ms. Hirota met with the person about what you put in this book, I have heard various stories. In addition, many of the plamo that comes out in the topic are posted in the book.

Futabasha Co., Ltd. How did we carve a pant of a beautiful girl into a plastic mold (Warewareha Ikanishite Bishoujo No Pantsu Plamonoka Nagatani Holicon Dekitaka) | ISBN: 978-4-575-31151-8
http://www.futabasha.co.jp/booksdb/book/bookview/978-4-575-31151-8.html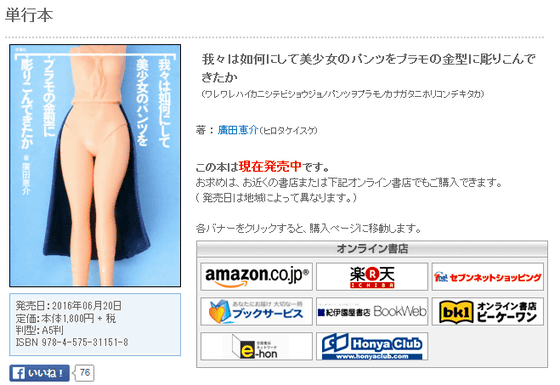 Keisuke Hirota (Hirota):
In 2009 "550 miles To The Future"As a special feature article in that doujinshi named"How did mankind carve pants in a mold of a plastic model?"Although I wrote that this was the reason why the editor of Futaba saw and said," Let's make it to a book ", I made this book this time.

GIGAZINE (hereinafter, G):
Oh, the doujinshi chance. It was written also in the postcard, this neta is held on iron plateI've also told you about AsobiWhen…….

Hirota:
At the time of doujinshi, I gathered the plastic models I got and organized it roughly, but in this book I will add more content and pick up things without pants. This is a plastic model of Poppy's "Flower child Lun Lun" in 1979, and you can see that you wear brassieres and trousers when you see the trunk well.

G:
True, decorations around the neck and waist ... ....

Hirota:
And Tamiya began making a model of real people from around 1980, about soldier figures when it was "an unknown large number of soldiers". I also covered books "1/25 German Army · Rommel Marshal".

G:
It is Tamiya.

Hirota:
This bandai 's Gundam "Character Corre" is influenced by Tamiya. The pedestal is already alike, the size of the box is also the same. In the book, we are talking to Mr. Satoru Matsumoto who was planning, developing and designing Gundam at Shizuoka at that time.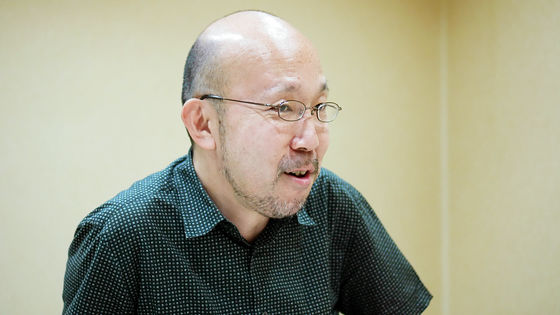 G:
Mr. Rommel, who thought that there was a different color in the catalog that was being posted, was such a thing.

Hirota:
Only the feet in the court are made.

G:
It is a shock if the pants are molded indeed as expected (lol) Why is this coat part divided according to Rommel Marshal?

Hirota:
You can see the boots are molded when you see them. I think that there is something that is reproduced to the top of the boots when you can see the feet side by side. There is necessity.

G:
Indeed, certainly.

Hirota:
However, this is a model of Imai in 1983 when the era has gone down a bit, but it is 1/12 Lin Min Mini, but in a package it is wearing China clothes, slits are included from the feet to the waist.

G:
Yes.

Hirota:
Especially Mimmei is a popular girl character, but looking inside, there is a partition plate in the middle of the skirt of the Chinese clothes in the body divided in the front and back, and below the knee foot parts under it I install it. In other words, I do not feel like building pants.

G:
Well, it is different from the image received from the illustration of the package!

Hirota:
Perhaps, you probably did not think of "Why make this a plastic model?" In the 1970s animation, at that time I called "TV comics", Imai thought "It would be good for TV comic character goods" and I guess it was impossible for the fans to receive it .

G:
That in 1983 is after "Kiramekiramchan", is not it?

Hirota:
"Kiramekiramchan" is shaped like a tiger stripe bikini up and down, and a raised abs as it is a raised pose. Compared to that, there is a feeling "I do not know."

G:
Lam may have a lot of exposure, but the thighs are somehow glossy ... ....

Hirota:
Nitto science (Nitto) is the manufacturer who noticed Lam-chan "This direction is ant". A double slightly unusual package was adopted in the plastic model that came out in 1985, but this also has meaning, in fact at the time, adult video just began to appear at that time. In other words, this dual image is VHS.

G:
Indeed, so in this package!

Hirota:
There are idol videos, gravure magazines, and links linked with such things. This is "1/8 Misaki Shizuka" of "Karu Kiki", but it is also influenced by the idol route that the character name is larger than the title titled "Yaruka Knight". Moreover, it is entering the age of the character (laugh)

G:
Oh, "that feeling" will increase.

Hirota:
After this, it is slightly more sophisticated, Bandai will issue 'Iro Pura' color-coded by part molding for each part part. However, at this time the merit of being a plastic model disappears so once it has flowed out, from the 1990s around, nowPVCThe flow of the finished product made by the manufacturer appears.

G:
It seems like the singularity in the first half of the 1980s

Hirota:
Well, Gundam's Character Corre came out in 1981, "Kiramekiramchan" in 1982, Misaki Shizuka in 1985 ... There is no doubt that various things have appeared at this time. "Kiramekiramchan" But this star-shaped pedestal was supposed to be hung on the wall, but it is a story that who places this plastic model on the wall (laugh) This is from the "dolls" of fancy goods I think that it came, but the point that the current direction "to set it on a pedestal" was born at this time is important. However, since everyone knows about things like data, when asked to be in a book this time when asked "What did you think when Mr. Hirota encountered Lam's figure" and answered it It is based on.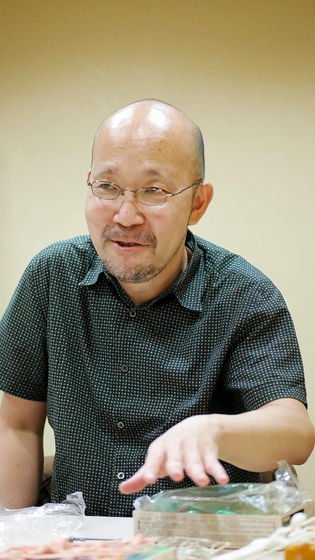 G:
I see.

Hirota:
I met Lam with the middle of puberty, I liked the plastic model and liked "Urusei Yatsura" as well. But, although the tiger stripe bikini is nice, the pants are the feeling ...... Pants were molded with "High School Lamb-chan", but since I was not looking at such a sexual line of sight, there was a resistance feeling that "I was not looking at that kind of thing". But, if it is puberty, it will be natural to react. Moreover, since the plastic model has to paint by itself, it would have been convinced that if the color had been painted from the beginning, it would have been convinced that it is such a thing, but there is a conflict that "I paint color", painted, I hate myself thinking that I can not see it when I attach a skirt.

G:
Tiger striped bikini is a dress like lamb's pants, but underwear pants can not go that way.

Hirota:
Moreover, it says "Too bad" at the place where this skirt is adhered to the instruction manual. I think that this was a common feeling for model fans nationwide, but I disliked myself who thinks so. Otaku-like people ask for places of their own escape such as animation or places that are not disturbed by anyone when they are in junior high school. However, when I go to high school, I notice that there is no place to rest. When there is a molded plastic model of the pants, it seems to be thought that "you are excited about such things". From here, though it is not such a simple thing, I can not make any excuses. "Well, what should have happened to me at the moment" is like the backing theme of this book, is not it?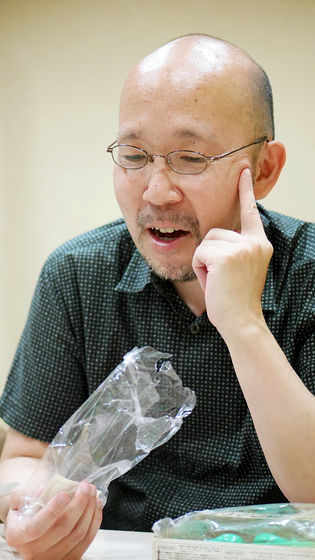 G:
There were items that had to be more sensitive when the most sensitive period came.

Hirota:
After all, I placed a distance from Urusei Yatsura. People who sees the work by sexual eyes are certain and because they did not want to be identified. There is a feeling that I can forgive now.

G:
At this time, there was in the book "completely thrown away Urusei Yatsura".

Hirota:
I was melting the plastic model with a lighter, I guess it would have been a big disgusting why he was so grudging (laugh). However, I think that it has become the feeling now because I did around it. Because it is a book with such a feeling, I think that a lot of people will surely say, "Author's own speech is unnecessary". I think that there is certainly a voice saying "I would like to read as a collection of materials pursuing pants culture". But it would not be me if it were me. If you spend money and arrange the data and arrange forces with a lot of people, you can make it for anyone with a collection of materials or a catalog. But I did not want to do that. It is the same as "Any recent gundam is amazing" like saying "Pants are engraved on a plastic model for the first time at this time, culture develops ... ..." that is not conscious of the parties, anyone can say. I did not mean to make it at this time, 50 years old.

G:
I see.

Hirota:
For me, my teens were painful and I had no meaning unless I could put the pain in it. School is not interesting, but people like animation and plastic models, people who have been saved there. "Withdrawal" and "neat" are symbolized, but youth of those people is more complicated. My youth was also terrible. That is the reason why I believe that society is full of reality, even now I have become an adult. I did not do anything to solve when I grew up. Such a thing I met Rum when I was fifteen, what should I do with that skirt? I thought that there was something that only I could talk about with that perspective and I could not miss this opportunity.

G:
Is it "high school lamb" that may have changed Mr. Hirota's life, could not you let go through without buying this?

Hirota:
I did not know that it was such things until I bought it. But it is obligation to purchase as character goods, because I met Rum chan as a "sacred night of crush" and became a fan. I bought it there, opened the package, there were pants ....

G:
If only this line is molded, it may have escaped as a tiger stripe bikini, but there is a ribbon ......

Hirota:
Moreover, this is coming out as a public product. I thought "I must get over it."

G:
Would not it be better ... ... without painting?

Hirota:
I do not wish (laugh). At that time still the word "animation" was not used so much, the general people called "TV comics". My classmates also said that it was interesting to see comics or something. I guess it's okay to say, "I am watching from Lam-chan's pretty", but I avoided there and I felt like I was watching because "gag is interesting and I am watching because it is excellent as a work" "Tokimeki no Seiya" was broadcasted, so things like love were mixed in. Since it is so troublesome that "Moe" does not exist, it can not be handled well and "What is this feeling?" At that time, being in love with a two-dimensional girl was written with "Bjork" and katakana, and on television the director Shinya Yamamoto was pretending the word "almost Bjork". I thought that it was "Bjork" in the sense of a slightly different sexual desire, but I disliked the erotic doujinshi very much, so I thought that I would not go there.

G:
People who liked erotic doujinshi are drawing a line, different from that one.

Hirota:
It was a viewpoint that was precious, pure and fearful. I think that if I draw a lady I would draw it cute, but it is not "cute = subject of sexual desire". There are clauses that are simply thought as "geeks want to take off a two-dimensional girl", but rather, I do not want to remove it. For example, Hayao Miyazaki's "Nausicaa of the Valley of the Valley" painted Naushica's chest so large, but when it comes to taking a bath it is getting very small. In the interview I answered "I can not draw it terribly" about that point, I thought it would be so. Even if there is a love story between the heroine and the hero, from there there is no direct connection to sex. There is "a world without sex" in manga, right? Even in the love simulation game that came out after this, "Love" is achieved when love is fulfilled. Even in the representative work "Tokimeki Memorial", I think that the panchira was not sure.

G:
Because "the love simulation game" often has a goal confession, there is a very healthy image.

Hirota:
When confessed, it ends there, is not it? This is an ant,,. To make love without libido in sexual desire in high school days is one sort of ideal or sacred thing, I still feel somewhere that I should not violate it. Since I am nearly 30 years old, I am addicted to a love simulation game, "True love storyIt's a series called "I played even after I got married. A woman came out as "Kimoi" from his wife and got divorced after being told that "I do not like that place".

G:
Games are separate from married life, are not they?

Hirota:
As a different thing, I was doing in my thirties. After all it would have been nice to have a 2 - dimensional picture. Now I think that people who like 2D pictures are orders of magnitude more than at that time. I would like to say that 2D hobbies are not metamorphic sexual desires and that they are saving adolescents that will not quite end. Nevertheless, sexual crimes and two dimensions and figures are tied up soon and may be cited as a naked eye. "The figure is not child pornographyAs for the thing called "I gathered opposite signatures twice. I do not want people who have not experienced youth like us like we do not know, "Otaku is awkward" I would like to imagine. But, those who do sexual crime have a lot of rearing. People who are nerds are not zero, but it is not unusual for you to have a wife, for example if you catch a molester.

G:
We hear stories of people with social status committing sexual offenses.

Hirota:
There are civil servants or police officers. I blame them. Because we are trampling on the human rights of women, we can blame in that respect. I do not blame you from erotic. Now, the so-called child pornography ban law has become "to prohibit because it is sexually excited," but sexual excitement is irrelevant. I ban it because I am trampling on the human rights of children. "No, I can not say it unconditionally" to telephone the police many times and ask "What kind of things will be child pornography?" Then I can say anything.

G:
Well ....

Hirota:
It is not that whether it is sexually excited or not, it is a law that has the purpose to prohibit what is trampling on human rights. Where on earth are the general men who will be based on whether they are excited or not? People who say "NG if men get excited" will kill culture. Perhaps it will be a while, but in the musical "Pretty Soldier Sailor Moon" that will be performed in October,A 15-year-old idol was to take off the roleIt is. It seems to be caused by the fact that she was issuing a DVD etc. as a junior idol long ago, but it was not like selling separately. However, there are those who say "Sailor Moon becomes dirty" and "The image gets worse." Rather, I think how beautiful I am. I have to admit that "I am dirty". I even thought that "I'm dirty, painting mud on the work," when I made it possible to remove Lam 's skirt and make the pants visible. But I accept it, I will accept a somewhere. Everything is beautiful and cool, it lives on lying. Some people think that my book is "such a vulgar thing," but I will not betray those who have made this package. As I mentioned earlier, "Mr. Shizuka Misaki" was designed by Mr. Nitta as a package, but when I listen to the story, I also made this while holding a slightly desperate feeling. I do not want to betray that service spirit and I do not want to think of it as anyone else. Because of passing embarrassment, there is a prosperity of the current figure culture. It may be that insects are too good that only you do not want a bad feeling ...... It is the most desirable thing.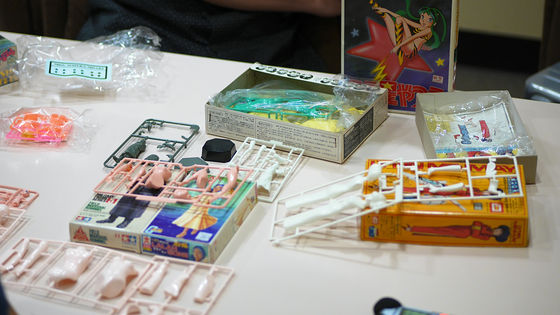 G:
I think the current figure is mostly made of PVC, but is there a connection with the cotton from plastic model plastic? Or is it derived from somewhere ...?

Hirota:
I hope to be able to do the details in another opportunity. Extreme things come out as a garage kit, and while having a balance, "Although you can show pants, but do not do it any more" or "Official figure but slightly erotic feeling", like something like "irregular reflection" There is, I think that it settled down in a calm place. However, from my point of view, it seems that figures on the market are "one type". It is said that the concepts are the same, the structure is the same ... ... cute, pants are made in moderation, it is seen if you think to see it, painted in color neatly. There is almost no such thing as "something unique like this, sell well". Even if you buy a plastic model, I only saw the guaranteed quality so far. It may be natural because I like characters and buy it, but I feel that it is not essence of a model.

G:
Hmm ...

Hirota:
There are things connected from General Rommel. There are places to talk about where to evaluate variously in the part such as angle of seeing things, painting colors before "painting what such a manufacturer thought". I have challenged some sort of things including packages, but I've overlooked the model culture and model Janaana rhythm for some time now. It is an idea that "paint beautifully, let's remodel the bad places that can not be done." I accepted the bad places as it is, then why would it be funny to think why the creation got worse? Even if it is a beautiful girl model of a Nitto, six kinds of eyed decals are attached. Why are there 6 types? That's interesting. Misaki Shizuka has two kinds of faces. Why do you think "why?"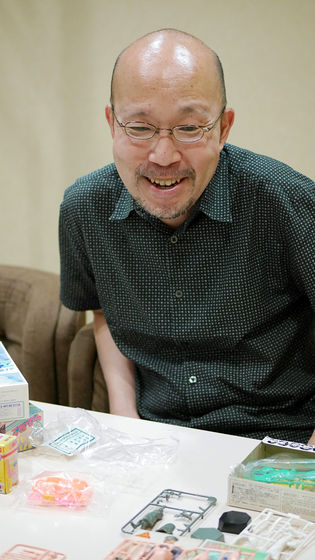 G:
When I compare it, the mouth is slightly different.

Hirota:
"That's why I feel like that" (laugh). But if you find something interesting and do not tell it that someone will say this culture will die as it is. When you return to the history of pants history, anyone can do it as long as it says "I got it in the year. However, I have to unravel by saying "Why are you particular about pants?" To your heart. "Because listening to your heart" requires courage, I do not think that anyone can ask for it. I happened to have courage, so I did it this way this time.

G:
Because Mr. Hirota was able to come back around a lap, it is true.

Hirota:
Well, there are things that you can say "It's okay" because I could afford a single lap. I did not do it simply because it is "nostalgic" or "because it is rare". For example, at Machi ★ Asobi "What kind of work does a figure maker designer work?When I got a talk event called "Takeda", the contents were about the history of plastic pants (laugh), but when I opened the vinyl I had a comment saying "I'm going to open". That's not it. We believe that we should take care of the manufacturer's intention included in the molded state and what we feel from here, and if we leave it in a box without opening the vinyl has no meaning. I would like to think more "my own things, things that are directed toward them". Because it is what they bought. Where should we see as ours? It seems that it seems to be slightly different to separate it from "Lamb's pants have been made from this time" like other persons.

G:
Is it like touching it off as data?

Hirota:
Why were you interested in character's plastic model, figure, three-dimensional object? In the first place, why did it become an anime fan, why did it become such an otaku hobby, you can not help having a dark story by all means. It comes to such place, such as socializing, bad compromise with parents, or failure to make friends at school. No one told it. Even though there were lots of things like the geek theory, everything else was a matter. I thought that I should say it as my own thing, and I hope everyone should do so.

G:
It is a dark story ...... In the book, a plastic model group from high school comes out as well.

Hirota:
It certainly was, but the opinion is different. Some of my friends were addicted to erotic doujinshi. He told me "why do not you buy, you like Urusei Yatsura"? From the other side, buying erotic doujins of your favorite animation is natural. But I do not buy it because I like it. "Oh, I thought it was wrong."

G:
Were there anyone who bought "High School Lam-chan" etc in the same generation?

Hirota:
There was no one who bought this.Minkey MomoThere was a guy who bought. He liked Minky Momo before, but I thought that it was unhealthy for high school students to fit in anime for girls, so I thought "How is that a bit?" (Laugh). His good thing is that her personality was bright and that she was officially recognized. I was also complaining about her, so it may have been a happy youth.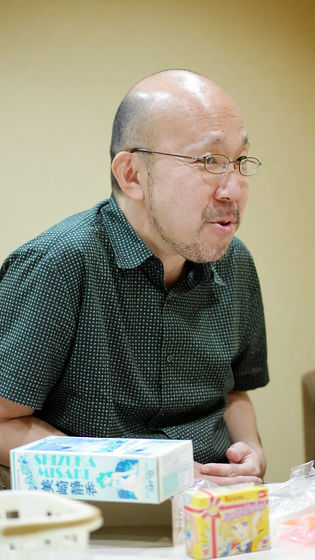 G:
Mr. Hirota entered the plastic model from General Mongolian or Rommel general?

Hirota:
That's right. It is from Tamiya's 1/35 military miniature tanks, jeeps, infantry, and so on. A Gundam boom will arrive in the meantime, but I also made a Gundam, but I also made a tank.

G:
Meanwhile, Bandai has put out a plastic model of female characters such as Lala and Iselina.

Hirota:
I do not know why Isserina is (laugh)

G:
Lala is an important character, but Iserina looks back now and there are few turns, it is not a key character either.

Hirota:
It's only about 3 episodes left. Instead, Mirai should give out at least. But something like a gap there is also interesting. It's a strange line-up.

G:
Among them, I learned from this book that Frau Bau's plastic model was carved into pants if it is actually wooden.

Hirota:
That was a little happy. As a Mr. star of a wooden craftsman, the feeling that I wanted to make it was very transmitted.

G:
Actually, the inside of the skirt was filled with petting.

Hirota:
Due to the convenience of the mold, it would have been difficult. However, I thought that pants should be reproduced. Even animated cartoon shadows are painted black, so I thought at the time that it would be better to paint black plastic models, but that is not the case.

G:
Although the talk changes, was there no interview from the model magazine, etc. when issuing this book?

Hirota:
It is not coming, "If Hirota do it without permission" I feel like that (laugh). Model magazine has a stance of "It is made by a good person and the model is Nambo", "I will remodel the bad place." But why did the manufacturer design this way, no matter how boring it seems, there should be something. If it is not good, it is worth considering why it is bad. I think that it is a waste as the model magazine says "It is a bad thing to remodel", "I wonder why this has happened" part has disappeared. I am writing an article about what is superior in the plastic model before making it now. You should make a good person well, but as a different value from it, I feel interesting even if you do not paint a color, I feel that culture is not developed, just looking without making it is not interesting.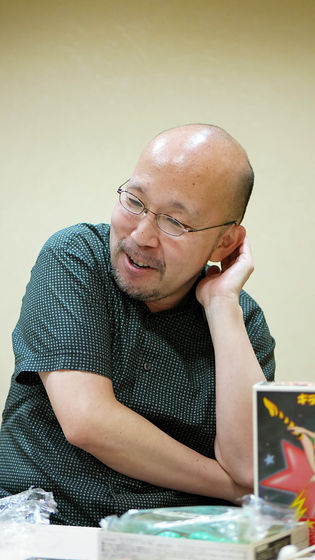 G:
I feel a hurdle to the plastic model "If I do not make it, I have to paint".

Hirota:
No, no need to paint. I just made a tank model yesterday, but I have not painted any color. Still interesting enough. Even if it is a gunpla, 100 people are saying "awesome" by just looking, but everyone says only there.

G:
I mean ...?

Hirota:
Look at the instructions, and. There are various weapon settings written, but Bandai is bad and it says something like "I did not have that setting, ever!" (Laugh). For example, Gouf has a weapon like a heat rod called a whip, but it is written that the material is not a metal but a special material, "I added a new page to Gundam's history" My thoughts are transmitted.

G:
I did not know…….

Hirota:
It is from Geelgug to equip Zeon army mobile suits with beam saber, but from TV anime, it seems that the saber that Guhu has has a beam saber that grows with the viewing light. "What is that?" When this is a plastic model, it is written as "heating element of polymer compound" rather than beam. Although this may not be official setting, it is interesting, is not it?

G:
It is called Heat Saber.

Hirota:
Not only does the maker look at the place saying "Look at here!", But you have to look elsewhere. There is another interesting thing there. It is okay even if there is a line of sight like "the charm that only I found". "I am collecting plastic models with these standards." I try to buy everything if there is an animated beautiful girl molded with a plastic model. "Girls & Panzer" is also not a fan as a work, but I bought it if I have a plastic model kit.

G:
"Girls & Panzer" seems to be because tanks and girls are set.

Hirota:
After that, I bought "Mechatro Wigo", which is ridiculous of "everyday", but also comes with Sakamoto's bonus. It is fun to have an animated beautiful girl take shape in the constraint of plastic model. It is quite natural to make it by hand or to make it with a garage kit. Regardless of the presence or absence of pants (laugh), that kind of thing itself is interesting and interesting as "the maker throws an animated pretty girl into a mold". It seemed interesting that I felt it interesting that there was a place where I was confused at the time of high school, as I mentioned earlier, and I thought that I might have passed through it.

G:
PVC figure figure girls feel very much, but are plastic models girls still out there now?

Hirota:
MAX Watanabe'SMax FactoryI botherly put out a girl in the original uniform in a series called "MaxFactory plastic model series" and its successor "PLAMAX" in a plastic model.

PLAMAX MF - 01 minimum factory Nene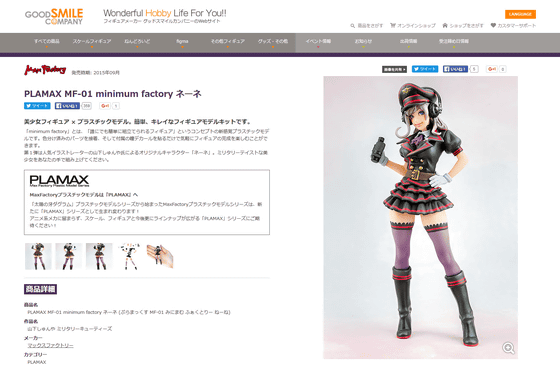 G:
Oh.

Hirota:
I also made pants properly, I firmly push the thighs and bond them. I was acclaimed that it was entertaining, including the restriction that it is a plastic model, and the color coding. Assembling itself is erotic act and it is supposed to be able to enjoy the process. This is awesome, I think the user's psychology is "too understanding." Even better than insensitivity (lol)

PLAMAX MF-02 minimum factory Burnie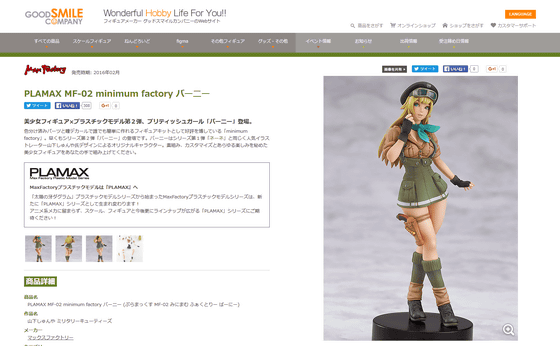 G:
Wow, this is amazing ....

Hirota:
"Lynn Minmei" has been launched as a new product in August 2016, but it's really nice. Although I showed you, I think even the area of ​​God, "I can not paint the color" anymore.

PLAMAX MF - 04 minimum factory Lin Min - Mei - Do you remember love? Ver.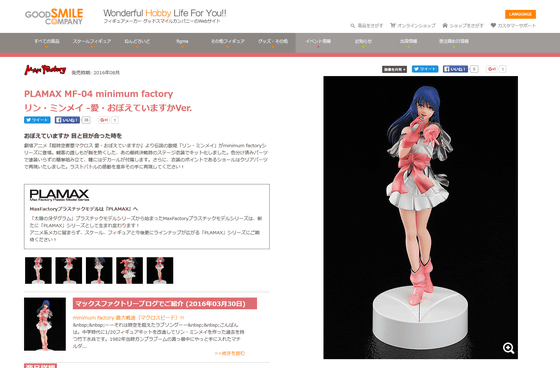 G:
Plastic model not painted.

Hirota:
This is a different part of the pants, the colors of costumes are also beautiful, I am convinced that this is such expression. I'm sorry if I change the color to a plastic model that I can not paint. People who think that a plastic model is worthless unless you paint a color will be confused. Of course, you can paint it, but you can see clearly that there is nothing to paint.

G:
Many people think on the premise of "painting".

Hirota:
Because it thinks that it is "painted and numbered". However, this minimum factory is "fun to put thighs in pants" or planned by a human who knows such things as well, so it is made with colored parts, so you do not have to paint the color , You do not have to modify it.

G:
If that is the case, the hurdles to make a plastic model drops, it is comfortable.

Hirota:
Many items are considered products, parts of the chest are also different parts. This is how the parts that are crowded are molded, and if you put it in the parts of the clothes, it will come out even if you do not want the excitement of your chest. But, otherwise it will not be assembled.

G:
It's like you've always been saying "You can not escape"!

Hirota:
I am not that big busty fetish and I think that I do not want to do so, but I am trying not to make it otherwise. This is a message from the manufacturer. This is not the case when you are remodeling without receiving it! (Laugh) I think that only the "premise for remodeling" and "painting premise" are moyamoya on the developing side.

G:
Perhaps there was a similar thing to the feelings put in the mold of the pants.

Hirota:
When I was making this book, designers also entered and it is finally the last thing in the production, from the editor, "This book is a place where Mr. Hirota did not escape from this hand as well, I was seriously facing sexual preferences, that is worth there. "I got a lot of courage.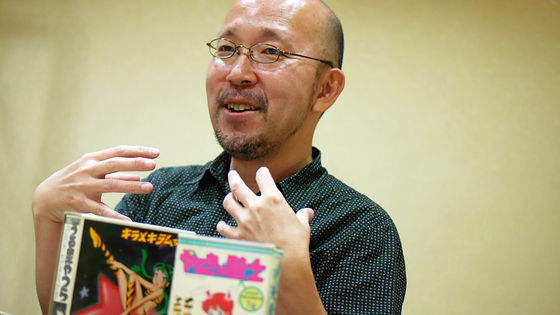 G:
Because I encountered Rum's pants and had trouble there, I got a big meaning in interviewing "Why did you mold Lamb's pants?" And talking about the plastic model in that trend I think that. Since the material part is also substantial, if you can take the interested person by hand ......

Hirota:
Some of the people who said "That book is really good!", As soon as this cover appeared, there were people who did not quiet (lol)

G:
...... Although it is a cover with impact (lol), I definitely think there is something to be transmitted if you do not stop hands and read it inside. Thank you very much for a long time today.

"How did we carve the pants of a beautiful girl into a mold of a plastic model?" Released on June 21, the price is 1944 yen including tax. I am ranked # 1 in the "model · plastic model" category of Amazon.co.jp.

How did we carve beautiful girls' pants in a plastic mold: Keisuke Hirota: Books: Amazon.co.jp