Interview with Mr. Naoki Yoshida, author of "No problem to recover from community disasters", how can I become a good conversationist?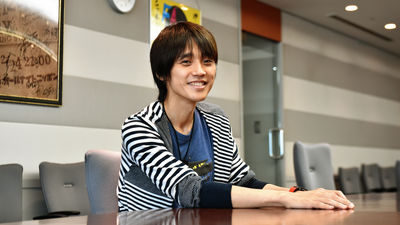 Nippon broadcast announcerYoshida NaotohiWas an announcer who had been told guests "It is hard to get involved in Japan" until then. However, due to the work of an announcer, communication with others can not be avoided. Therefore, as a result of repeated trial and error and exchanges with the surrounding people, "Communication is not healed. But, if you remember the rules of communication, you can become a good conversation skill"I got the answer that.

A comic essay depicting what it was like to be "hard to get involved", how it was, how we arrived at the answer, what happened after we got there "It does not matter if communication is not cured"Will be released on June 23, I actually met Mr. Yoshida, I was talking about stories.

It does not matter if communication disorder is not cured | Yoshida Naomi | KADOKAWA Media Factory Co., Ltd.
http://mediafactory.jp/Form/Product/ProductDetail.aspx?pid=9784040683737

To Yoshida's workplace, Nippon Broadcasting System.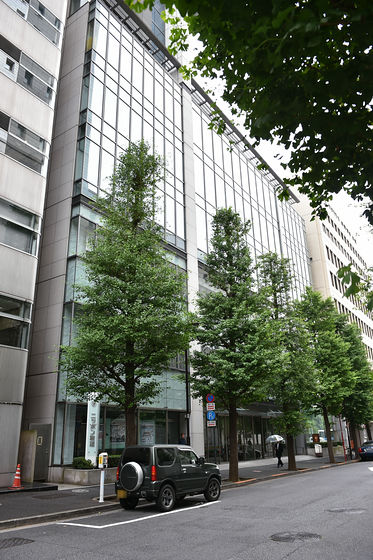 Mr. Yoshida who seemed to be busy right before starting the interview. It seems like a lot of graffiti ...... on the PC you are using, this was signed by everyone of AKB48 who was a guest of the radio, and as a result, to release as a listener gift for the program To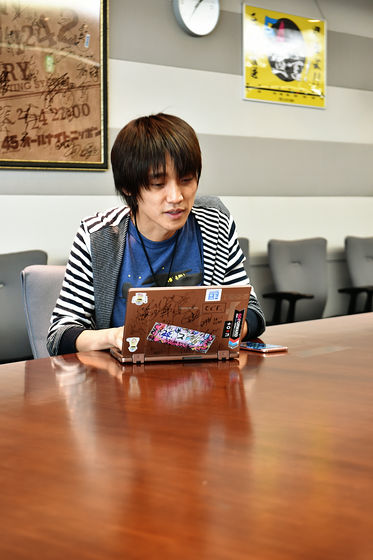 It is this.

Today, I used this personal computer to work, too! There must be no one who transcribed really, I will not give it a gift! Stema image.# Mc 1242# Akb48 Selected General Election# Akb48# Hkt48# Ske48Pic.twitter.com/eGUL7nbNo0

- Yopie (@ yoshidahisanori)June 16, 2016

Yoshida Naoji (Yoshida):
This time, I was in charge of comicizingMizutani greenMr. Nakamura interviewed me so much and made content that was distracting among myself. "Published before"Why does it make me easier to talk to this person"There are parts that overlap, but I had you draw out something to make it as a manga in various ways.

GIGAZINE (hereinafter, G):
"Specific episodes that Ms. Yoshida experienced in the past have been overlapped with" in the sense that "communication is not cureable".

Yoshida:
If you read this, I think that it will be conveyed that "It is not that I became an announcer because my talking is good."

G:
However, it does not seem to be so apparent from the appearance of being active in radio and events ...

Yoshida:
Rather, I think that there is the aspect of "because of communication obstacle". Among the people who go out to the event and come to the radio, there are quite a few who are communicable ... there are many people like that. When it comes with such a person, it is great that I understand "This exchange is a bit painful" or what I am thinking. If you are originally suitable for talking, you will not think that it is awkward, and you probably will not be stuck in words, so you do not know its feelings. People who can do it can not be helped even if they do not understand. But in my case I can start to understand my communication skills from minus so I can say, "Let's make it easy".

G:
Where did the planning of this book start?

Yoshida:
This is a continuation of "Why will it become easier to talk to this person?", So if you go back to the plan of the previous book, it says "Why communication is so painful?" I am reaching for "book of talking" in search of help, but the contents are written only that "It is not so," for example, saying "I want to have confidence in myself" Even though I can not do it, I am in trouble (laugh)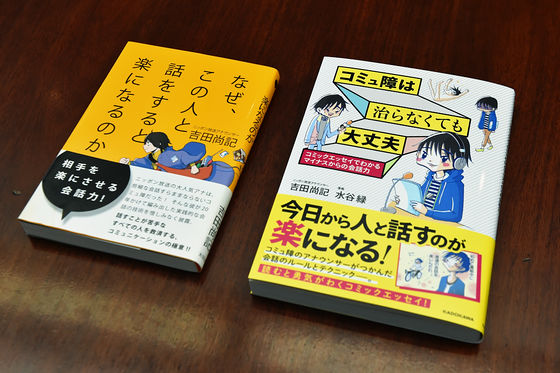 Apart from that, while I was doing my work, I noticed that communication means "a conversation continued for the time being, not having to be awkward." In other words, the purpose of communication is communication itself.

G:
To tell it, I made it to a book.

Yoshida:
It is a book that you ought to have had such books for yourself in the past. Because it was a set, it was also to try to shape it.

G:
Advice is often seen as "to have confidence".

Yoshida:
But it is a story "It can not be done!" (It is all laugh) Because it is the spirit theory, trying to do without psychic theory.

G:
In this book, there is a fault that we would like to gather people who are actually communicable and have a conversation, so they were nodded very much.

Yoshida:
"Oh yeah, it will be like this" I guess. I also wrote in the previous book, but as a premise, I think that communication is a game that keeps communicating conversation, I think that if you do not become afraid you win. And as a result of doing "1000 knocks", I became able to explain one hand of communication.



G:
Commentary on communication.

Yoshida:
In football there is a comment that "This pass was good, it leads to the last pass from here", but I was good at doing the same commentary in communication. In other words, "Commentary on the conversation". It seems interesting, it was awesome when I held an event at Sanseido on publishing the previous book.

G:
You looked interesting.

Yoshida:
Although it is a speech, since the person who came to this event is a person who buys such a book, the basic is a communicable person. However, according to what I heard later, about 13 of them went drinking group after the event.

G:
Well, that is amazing.

Yoshida:
I was also surprised that "it is serious! In addition, Mr. Listener got information that there were about 9 other groups besides that group. In other words, it is said that more than two-thirds of the people who participated in the event got an event that allowed them to drink with the person who was in the meeting for the first time. I thought this was good. "~ Learning with honto ~ Publishing live! Nao Yoshida's "Communication Coaching"The same kind of event, which transcribed the contents, became an electronic book that also included voice.

Announcer of Nippon Broadcasting Broadcasting Announcer Yoshida Naoji 'understandable in one hour' Talking technique of communication '[with sound] / Yoshida Naomi / / learning at honto ~ Executive committee - honto e-book store
http://honto.jp/ebook/pd_27582632.html

Mr. Mizutani reported calmly what I went this time and it was very interesting.

G:
A memo analyzed by the flow of conversation was glaringly displayed (p133), which Mr. Yoshida handled at the report part, but after seeing that, "That conversation, I had to take a pass firmly over there, I was thinking that there was something that was going to be decided here. "

Yoshida:
If there is a sense that seems to be "bad," it means that you know exactly, so you can surely improve. However, in the mental theory it is impossible to say "I am not confident, because I have more confidence." In my case, the conversation is flowing on live broadcasts (lol) It was really hard at first.

G:
When I am in charge of live broadcasting, I think that the number of times of talking is very large and the experience value is also orders of magnitude, but is there still the interchange called "bad"?

Yoshida:
No, no. "Ah, this isMisfortuneIt is. I wonder why he said such a thing. But I can not withdraw the word I put out ... .... I am now "Mu ~ Comi Plus"4 times a week on the program, there are about 200 broadcasts per year, but broadcasts without losses are in the year .... Well, not about 10 times.

G:
Is it that few things without loss of luck?

Yoshida:
Lost, there is a mess! Even in the event, "I could do a good turning" while sometimes I think that "I did it" sometimes.

G:
Although it seems that even though it was from the other party, Yoshida-san got a good pass, but I could not decide it well.

Yoshida:
When I notice it, I will care for assistance carefully this time so that I can decide it well this time.

G:
That's right.

Yoshida:
However, we do not care about everything in real time, so it may notice that "The other party's intention was this" since it was over.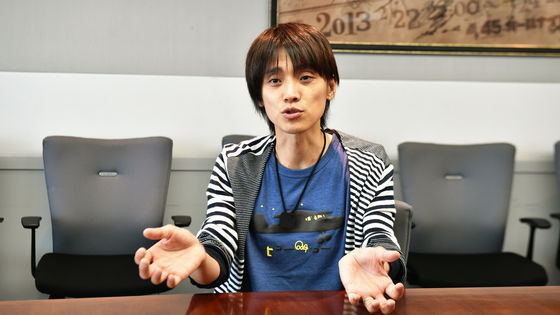 G:
Is it a technique that I learned just because I did a number?

Yoshida:
In my case, I was forced to realize that I would not notice if I am normal, because I did not have to do it "rather than" do it ". Previously, I was president of the Japan Football AssociationSaburo KawabuchiSays, "Football has plenty of places to make contact with the body, it hurts a lot, but I have to say I can not proceed before I have to put up with pain", but this is the same communication.

G:
Method

Yoshida:
I do not think that "I do not have to work hard" in order to improve communication, but there are cases where "efforts" said in the world are totally useless. When riding a bicycle, I think that few people will be able to ride without falling painfully, but the same as that, the pain from falling must be tasted. But you do not need to feel painful in vain. I feel painful at 100 or 200, on thatThe effort necessary to successfully communicate is "only two"I understood that.

G:
Mr. Yoshida found out two points to strive at the expense of himself ... ....

Yoshida:
That's right (laugh). The first one is "Have the courage to kill the fire"is. The courage to continue when asking questions to others or when the talk seems to be interrupted. This is my responsibility. Of course, it is really easy if the other person does it, but if you do not come, you have to go from yourself. And the other is "Do not get drowned even if you are told negative things". Even if you say bad things it is not to lower the tension. If you can do these two things, then you will be good at communicating if you do a number.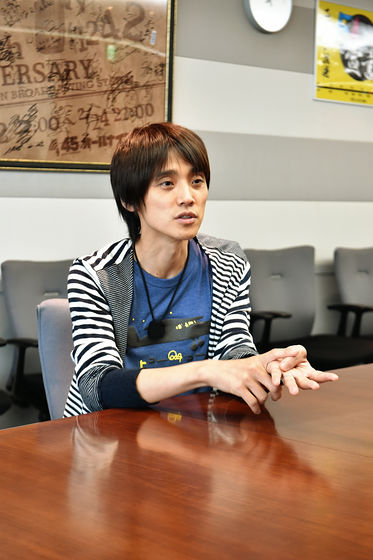 G:
Even if someone you do not know is talking about "that" for the time being, is not it?

Yoshida:
If you know something about yourself, you should listen to it as a base, and if you have questions that anyone can hear even if you do not know, if you expand it based on that, it's ok . I may also ask you for an interview, but at that time to the author, there is no point in listening to the author saying, "The book was written like this, so it was thought like this" Do you think that there was something wrong? "When asked," It is actually that "is a story.

G:
Sure it is, the story spreads.

Yoshida:
In this way there are expert know-how that can be passed so quickly, I think that "I do not say circle or psychology!" (Laugh) Indeed, as an example of how this know-how lived, "It does not matter if communication is not cured" The story of a guest and a sea turtle comes out in (p 88 ~). In the first place, the director says "Please make fun broadcasting" or "Please make me laugh."

G:
Is not it difficult to execute "Laughing"?

Yoshida:
It certainly gets in trouble, but that's what the people's position is listening to. However, there is no way it is possible to give specific instructions. Because I can not give instructions for "pulling out a story of a sea turtle" unless you know everything about the guests. So, I was talking about thinking that "I hope the time is enjoyable", but that was the story that came out by then, that is why he even forgotten him. There was a specific awareness that "Oh, this is how it is".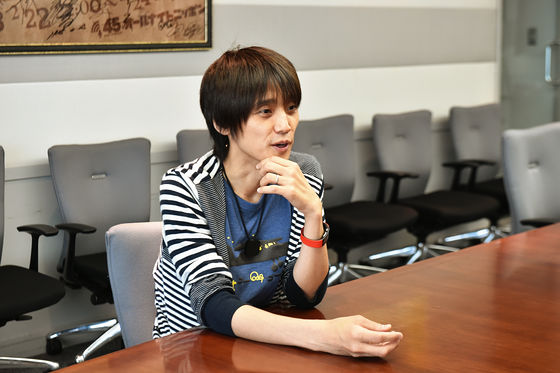 G:
At that time, not "Let's draw this episode", "Let's do it happily".

Yoshida:
That's right. Thanks to that, plus alpha and meaningful episodes came out as well. Well, people who were doing fun talking (lol) Some people say "get angry", but I absolutely do not like it. How is it that "that person can draw out real intention?" What.

G:
It is a companion who fights with an awkwardness in a communication game. However, while this book is a communication story, it is well done as a book to know Yoshida Naoto. At the beginning, Yoshida-san is joining up to just one page until joining Nippon Broadcasting.

Yoshida:
I thought Mr. Mizutani was a trainer. I listened to that story for one page, and it was so beautifully gathered in this way.

G:
It was a shock start that you were touching the PC from kindergarten time ... ....

Yoshida:
Commodore'sMax MachineIt was a PC. Since it was released in 1982, it may have been a first grade primary school instead of kindergarten ... ....

G:
Well, if you are a first grade primary school student in this era, it may not be unusual to touch the PC, but it was over 30 years ago. Is this that Max Machine was at home?

Yoshida:
We were "new things". That was the era of cassette vision before NESCON. It seemed that my owner thought "From today it's a PC era, it is not a game machine," I bought this max machine. However, although I am doing PC shape, I can play almost only games, but (laugh) But I am already a child because it is a child.

G:
Rather than saying "I was touching a PC", "The game machine I was touching was actually a PC."

Yoshida:
It is exactly like that.

G:
If it was Nintendo that I was touching, something might have changed.

Yoshida:
Well, I wonder what was going on ... .... It is time for Nintendo to be about 2 years in elementary school, of course I really want it, but "NES is not good for future work in NES," so insteadMSXIt is said to be bought.

G:
What is that ... ....

Yoshida:
At the time, there were 10 or 2 children in the same way, if there were ten "children who bought MSX instead of Nintendo". I was a 12-person class, but Mr. Muto had MSX in addition to me. I could record on a tape by inputting a paper program ...... I could not understand it at all even if I told my child now (lol), I was exchanging that tape. From that point on, this geekiness may have come.

G:
When everyone talks about MSX in the excitement with the topic of Nintendo, it seems that it will float a little.

Yoshida:
It is about two years later that Nintendo purchased Nintendo. However, recently I heard interesting things about this MSX case, and the president of an IT company that has an episode "When I was a child, I bought NES but I bought it was MSX" is full It is said.

G:
Oh ... ... It was that MSX was touching instead of Nintendo, it is likely to affect life view.

Yoshida:
Indeed, I think there is. Because, because we have a 10-year-old daughter, we started to get into the programming classroom.

G:
Well, is not it early?

Yoshida:
I will watch YouTube all day when I leave it and I will not leave the PC when I give it to PC, so I thought that it would be better to know what I can do with PC, then I tried it. Now that the programming language and its curriculum are also evolving, you can write JavaScript just by building something like a block on the web.

G:
Is it a classroom like children of the same age?

Yoshida:
It is a little strange. My child is making a chat application.

G:
As early as the app developer!?

Yoshida:
I am just making it according to the text, but it is possible. I hope the principal understands that fact. A high school student, once called a genius, is now starting business and when talking with him he said that "PC is a tool of production, but smartphone is a tool of consumption ...".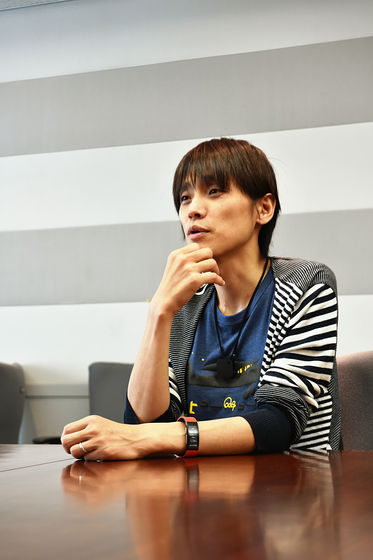 G:
Oh, that's convincing.

Yoshida:
"Programming with smartphones" is not unlikely, but it is unnatural. Even if you write a manuscript, it is written on a PC, and there is not much to write with a smartphone.

G:
It seems to cry if you are told that you can do it all in a smartphone.

Yoshida:
Is not it? In other words, there is nothing you can do with a PC with smartphones. So I think that my daughter will have a garage for contact, but I also think that I will give away only my PC and not give me a smartphone. This is probably the feeling of MSX.

G:
It is a new educational policy.

Yoshida Room Mashiko Producer:
Is not it related to one of my wife's tweets?

G:
I say tweets?

Yoshida:
There was a story that my daughter wrote "two-dimensional" in the opposite of "reality" when a homework writing "antlers" was written in Japanese language ... .... That is "ideal", and (haha) turn around,Takashi Murakami's FacebookIt was said that it appeared to (laugh)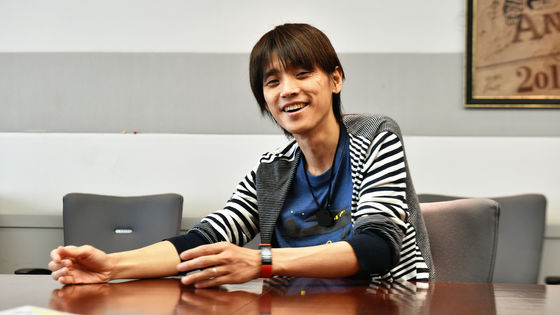 Mr. Yoshida's wife is tweeted.

A while ago, I was casually watching the daughter's cram school's national language homework, but let's write an idiom having the opposite meaning of "reality". In response to the question of "two-dimensional" daughter without any doubt ,,, w

- Wife Yoshida (Momma vegetable sommelier ☆ Yoshida Megumi) (@ yoshidayome)April 4, 2016

G:
I want to give ○ even in "2D".

Yoshida:
I even feel that it is correct.

G:
Is it owing to education ...?

Yoshida:
I do not teach. There is only manga that can be read as much as you like, like a mountain (laugh) Oh, that speaks to you, Mr. Mizutani from the story of my daughter. The manga the daughter was reading was very interesting, and the author was Mr. Mizutani.

G:
Oh -, there is a connection from there.

Yoshida:
My daughter grew up like a manga like me, I do not know how serious he is, but he says "I'd like to be a doctor or a comedian in the future." TV is only about animation and variety, so that's why I have not seen the drama at all. I do not stop even looking down at the bottom, and I am taking a stance saying "I will judge whether to teach or not, but I should like it for the examination by myself". I especially like "Osomatsu-san" very much among them. "Osomatsu-san" is an animation, but it is "Variety program that anime characters appear", Mr. Hideo Matsubara of the series is a variety writer. ...... A little back, the daughter was reading a comic trainee's manga. As I read it, this was a manga fan that we could affirm "This is fun!"

G:
Method

Yoshida:
This was the place I thought that "It is interesting" from the commentary essay from the editor of Yamasaki-san of KADOKAWA, so when I got a list of cartoonists "How about Mr. Mizutani? "I gave a name from myself.

G:
Talks came at a good timing.

Yoshida:
As a result, there was a connection between Mr. Mizutani and the editorial department and it was said that Mr. Mizutani had a willingness to give an offer, so the story progressed. Mr. Mizutani himself is also an interesting person. It is very communicable and it is also in the book, but I love the episodes of Marugame noodles (p. 125).

Mashiko:
Although it is a communication obstacle, it was a great action force than a businessman there. When I decided to do this, I was a guy who came to say, 'Is this OK?' I guess the switch will come in.

Yoshida:
I think that it is certainly interesting to interview Mr. Mizutani, but it is a very busy one and I think that it is unlikely that I will get interviewed by myself, even if it is on the interviewing side.

G:
I see, that is the way it is.

Yoshida:
It is interesting, the purpose of this book is to prevent solitary death, or even during work (p125).

G:
As a matter of communication problems, there may be times when you can not increase friends, but there are also things that you can not "encounter".

Yoshida:
"People who are well-minded" and "people who have many friends" are not you? There are books that tell you why you can be friends, whether it is liked by opposite sex, but none lie to be surprised!

G:
Which do you think lies like?

Yoshida:
Do not you think "friends if you talk with real intention" or "What is real sound? How I should know friends and acquaintances, I thought for a moment in this book ...... I bother to make sure to check "We are friends," botherly.

G:
I do not want to go ... ....

Yoshida:
I'm thinking "Please stop it." There is a person who does not end even if it does not make efforts within the communication game so as not to end the conversation at that time. Sooner or later, "I will be fine without having to talk with this person" will come. In this way I think that it is a friend. Therefore, you can not become a "friend" one after another from "acquaintance". I think that it is true that "I can not fly a shot", but no one says. My boyfriend and girlfriend are the same, I first got to know each other, and I guess they are deepening from each other. Returning to the beginning, there are many "acquaintance" people who often have good people and friends.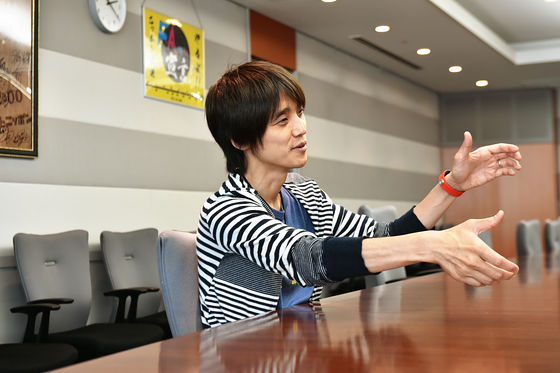 G:
Oh.

Yoshida:
I think that it depends on how many friends you know among people you know, but if you are a person who "has one acquaintance" and "a person you know 100," which probably is your friend, the probability that your lover is there It is self-evident whether it is expensive. If you overcome the barrier of communication obstacles and speak to them, the number of acquaintances will definitely increase first. Then, the probability that friends and lovers can do is increased accordingly. I think that's what it is.

G:
I see. Surely, suddenly from an unknown person suddenly saying "Please become a friend" is a little troubling, is not it?

Yoshida:
Well, stingy ... ....

(All lol)

G:
Suddenly I feel like I was in a personal space.

Yoshida:
At that time I feel a rejection first. "This guy is a person who says that kind of thing ...". Occasionally, there is a person like "huh?" By tapping on the shoulder, I know that the person is not bad, but there is something like "a little dark ... ...."

G:
I'd be happy if I want to get closer to that person.

Yoshida:
So, rather than narrowing our horizons to "get closer to a specific person", if you increase acquaintance at first, you should expect more people to go further.

G:
After all, whether you make friends or make lovers, are they close to "a few hits?"

Yoshida:
Well, it's already "a few hits". That is the reason why I do not know how to get married or why this person.

G:
Is that Yoshida-san too?

Yoshida:
Well, it is. Perhaps, many people think so. There is no reason. Among people who are making friends recently,Yoshiki IshikawaThere is a preventive medicine researcher named Mr., but if you are talking with this person, "There is a person who can not absolutely be married.If you have a good person you can not get married.The marriage is, Let's decide "and then" It's okay with this person "I was told. "All marriages are "nice""When. I thought this was "I understand ~".

G:
Well, Yoshida-san was also a "nice" person?

Yoshida:
"I wanted to try married."

G:
(Laugh) "May I get married here?"

Yoshida:
I wanted to do something I never did (laugh). I tend to have men in their twenties to thirties, is there a girlfriend who is dating, "Do you have a feeling of breaking away from me?" "No, I do not feel like parting at all." "Well, are you willing to marry? Do not you do it even if you do not? " Therefore, I do not need to get married, but I think that there are many .... So my wife asked, "Well, have you gotten married?" Indeed, I certainly have not married. So I got married.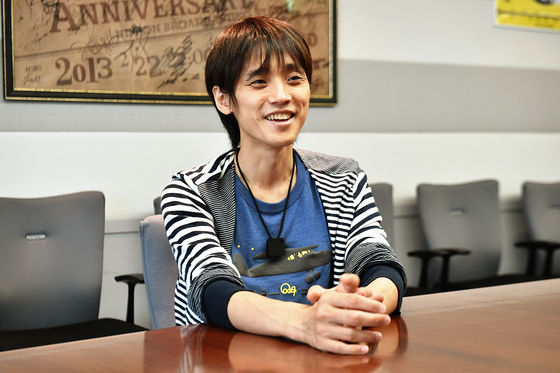 G:
I was pushed back.

Yoshida:
My wife thinks I understand my maneuvering method well. I can not control well so far by myself (laugh)

G:
Words may be bad when saying "compromise", but is it such a thing?

Yoshida:
After all it is "compromise". No, it is different if it is a compromise ... But, if I had not compromised at that time, it means that the irreplaceable moment now is not born.

G:
It is also the product that allows her daughter to program.

Yoshida:
That's it. That does not mean to say something irreplaceable, like the world is wonderful, though (laugh)

G:
Not even "marriage suicide!" (Laugh)

Yoshida:
I think that it is OK whether I do it or not. People who have never done it will not know what they mean, because it is not because they did not do it.

G:
Many people say things like "Marriage is a graveyard" ... ....

Yoshida:
Well ... Well, if you ask a person who has never drunk miso soup, "Miso soup is salty?", You can say "yeah, surely salty", but in fact besides salty There are various elements, but is it feeling that it is quick to get drunk once because it can not be helped by putting words together? "Tonight, drink it!"

G:
Miso soup should drink something there, but it is difficult that marriage can not be done with "dozo".

Yoshida:
But surely, as acquaintances increase, it will appear in it. Actually, "Technical Practice of Conversation" is posted in the second half of this book, but there was another one "Gokon Hen".

G:
How !!

Yoshida:
I tried until the actual meeting, but it did not work. First I could not ask a question, I ended with my impression, or a little elderly woman had incorporated it as communication and asked a little bit of questions, the male side got dragged and dented ... .... It is caught on the point that "There! Two of them !!".

G:
Mizutani was painting that he was irritated to the last minute for men even in the practical edition that is being posted (p 137).

Yoshida:
I knew it for the first time when I saw the underlying drawing (laugh) I was not particularly angry, but that funny thing did not come up to the end of the end. Again, I thought that my image was not what I decided.

G:
Even if another person sees "That is fun!", There are many things that the person himself does not realize.

Yoshida:
There are a lot now, I often do radio. The other day the AKB48 people came to the radio guests, but in thatMuko MukaiThere was a child named. When I listened to the story, what I was happy most about entering the AKB 48 with a messenger AKB 48 geek was "to teach the real choreographer's teacher the choreography I've been working hard on my own" .

G:
There! (Laugh) Although it comes out in the book, "People are episode collections" exactly. ...... In addition to this, I believe that this book is a book that will help people who have difficulty in "communication games", so I think that those who are interested should read it. Thank you for today.

By saying that, Yoshida 's "You do not need to recover from community disasters" is okay to read a total of 4 episodes of episodes 1 to 3 and the latest episode at the comic essay theater. The first episode is "The communicative disorder became an announcer", the second talk is "I can not catch up with the feelings of talking with others", the third episode is "the idol interview and boring certificate recognition" It is a very sticking content.

It does not matter if communication is not cured | Yoshida Naoto | Comic Essay Theater
http://www.comic-essay.com/episode/80

Both the paperbook and the Kindle version are released on June 23. The price is commonly 1080 yen.

Conversation skill from minus understood from comic essays without having to recover from the community disasters | Mizutani green, Yoshida Naomi | book | Amazon.co.jp