I tried "Pig Rose Block Curry" which toppings a huge pig rose to rice crispy spicy curry with Izumi curry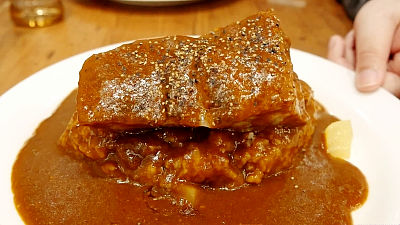 Curious rice with huge pig rose blocks of almost the same amount as rice, topped with dawn and daringly, Izumi Curry 's "Pork belly block curry"is. I got hit by the strong impact of appearance and I went to eat at the store.

Izumi Curry | Hankyu Umida main store · Restaurant guide
http://www.hankyu-dept.co.jp/honten/restaurantguide/restaurant11.html/

Izumi Curry has stores in Osaka, Namba and Sendagaya in Tokyo, this time I visited Izumi Cully Hankyu Umeda head office on the 12th floor of Hankyu department store Umeda head office.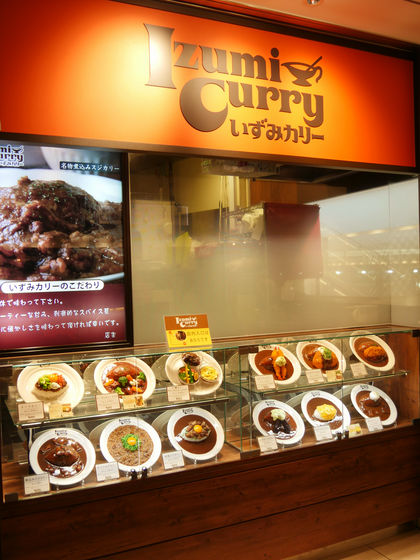 The inside of the shop is divided into a table seat and a counter seat, the total number of seats is about 20 seats.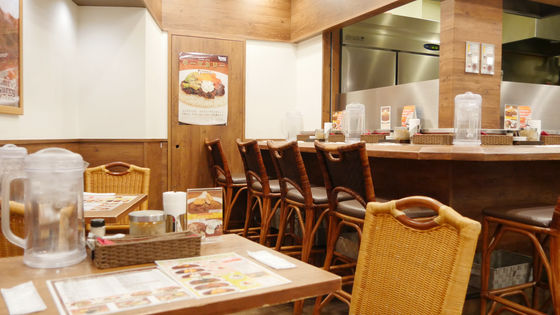 Looking at the menu, we have a total of 26 different kinds of beef curry, cut culinary, homemade hamburger curry and so on in total.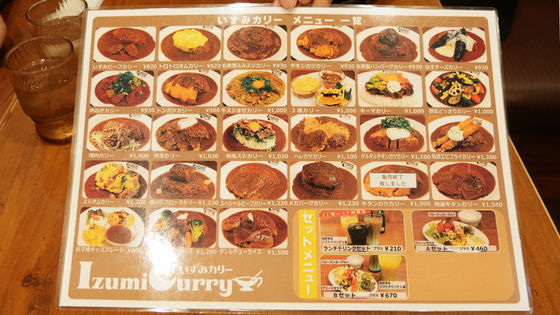 Order "Pork belly block curry" (1230 yen including tax) which had a strong impact in the menu.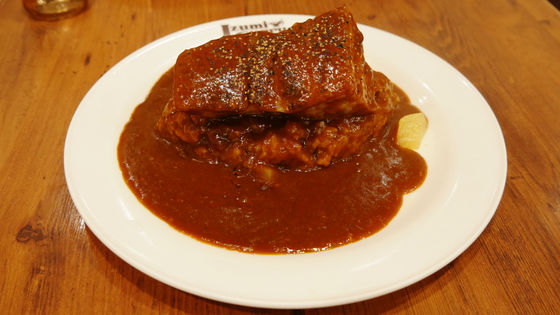 Compared with iPhone 6s Plus, you can see the enormousness of pig roses block well.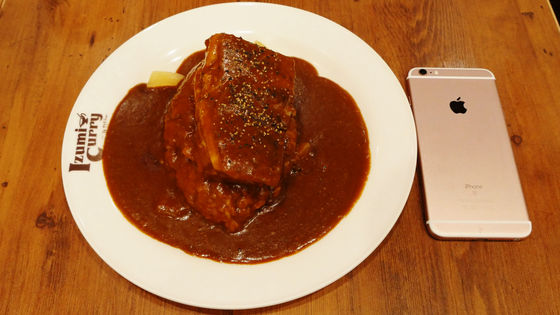 Pepper is hanging on the surface of pig roses.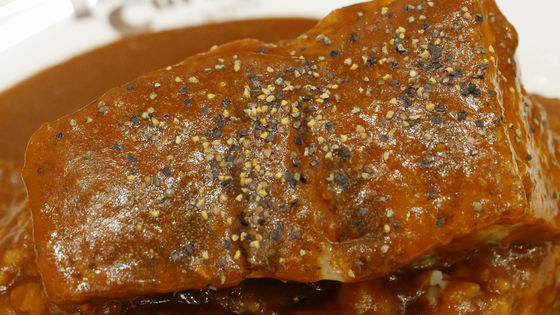 Tonato is a meat that keeps the shape of the block just barely.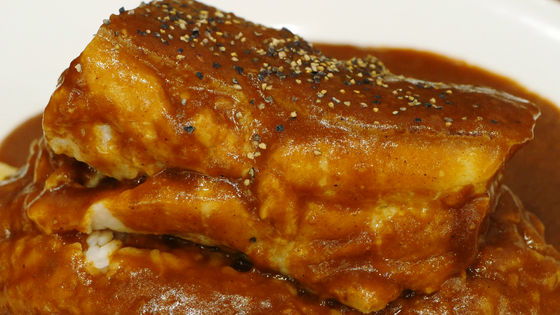 Because it is cooked until it becomes soft to Trotoro, it is so soft that you can shake your plate if you shake the plate.

Izumi Curry's "Pig Rose Block Curry" Pig Roses Pull the Pulp on a Plate Softness - YouTube


In Izumi Curry, ingredients are not included in Ru to accommodate all kinds of menus.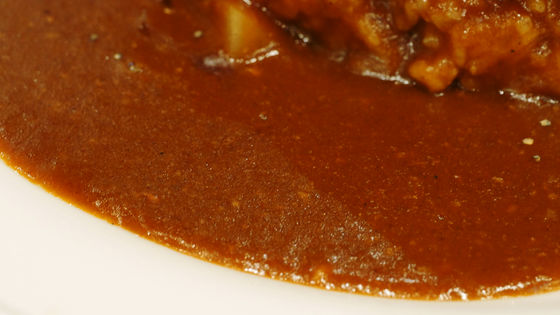 Pork belly block curry had apple topped with appearance and taste accents.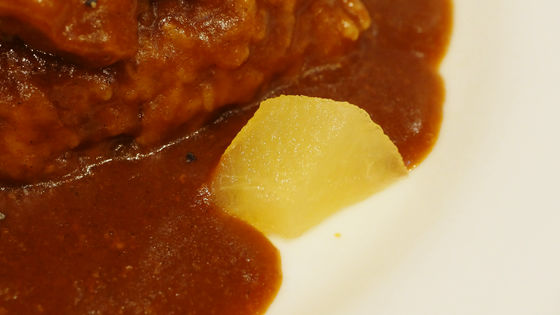 As soon as you try to eat, the rose pork is soft enough to cut easily with a spoon.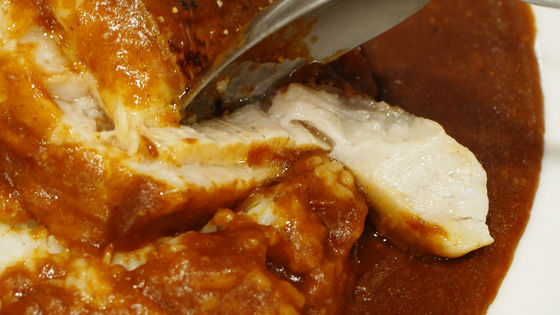 When eating, the pork belly block is soft but the texture of the meat is firmly left, eating and responding perfectly. Ru itself is dry, but when the sweetness of pork is combined it got a moderate spicy, I received the impression that Rou is made on the premise of matching with various ingredients.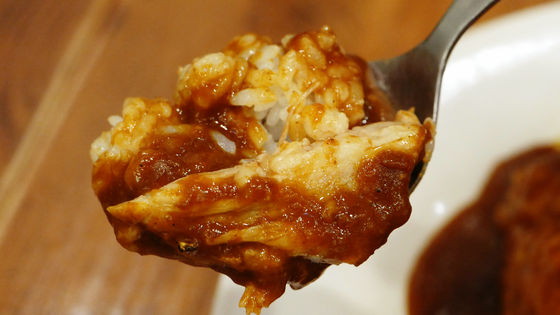 Trot 's fat is not greasy at all and sweetness is felt. Pork roses and roux were outstandingly compatible so that you can eat it with meat and curry roux alone without rice.



The apple is sour, and if you eat it on the way you can make the curry's spicy feel good.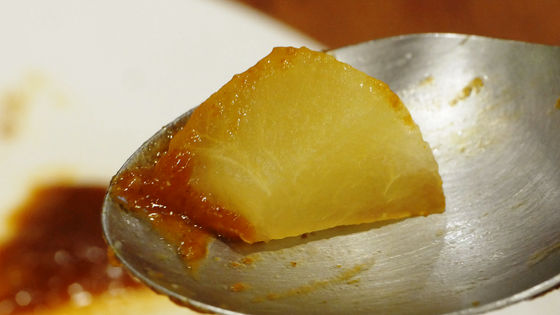 I tried ordering "3 kinds of curry" (1000 yen including tax) which can eat 3 types of popular menu of Izumi curry at the same time.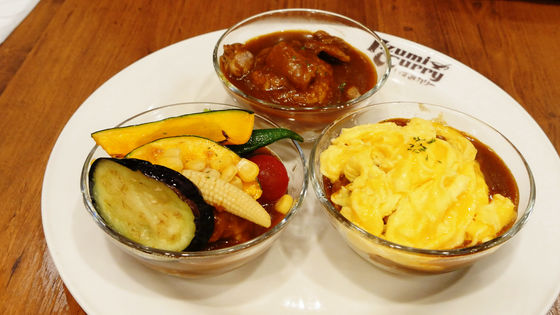 Braised streaky is a famous menu of Izumi curry.



Thanks to the soft stewed streak meat, the dry curry is mellow and sweet finished.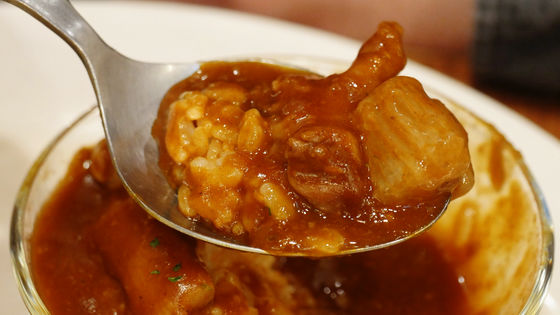 Vegetable Curry is a mini size but plenty of vegetables are served so that curry can not be seen.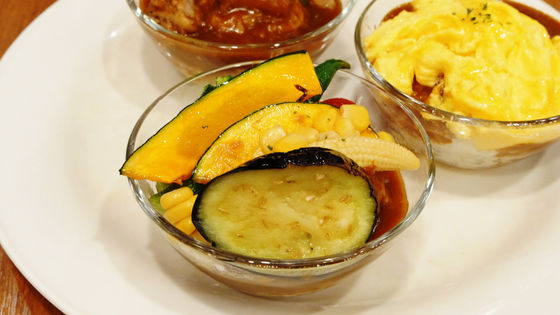 Sweetness of the vegetables such as Young Corn, pumpkin, Zucchini and curry were good balance.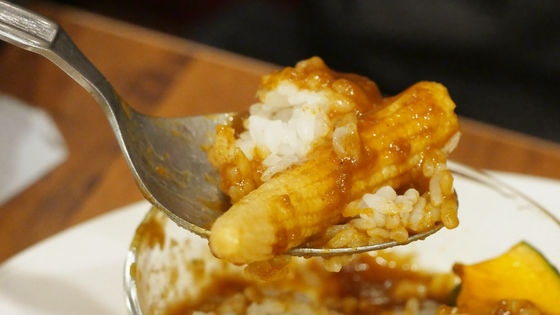 Trotra Homme Curry is a topping of scrambled eggs on curry.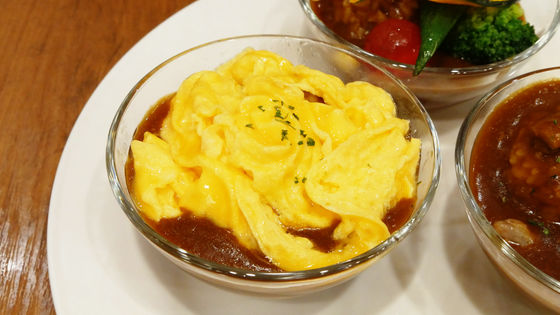 The texture and mellow flavor of fluffy eggs were well suited to curry.