I tried BBQ curry with a huge swine sparerib that overturned the common sense of curry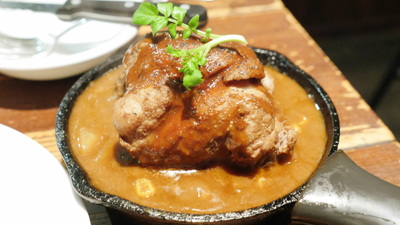 Curry, such as European, Indian, Thai, etc., has been a diversified change in various cultures, but the curry which the big pig's sparerib has entered excellently is "in the curry to eat vegetables camp" in YoyogiBBQ curryIt is because of an elaborate menu or since 18 o'clock in the evening it became a limited menu and I went to a shop because I could only eat at the Yoyogi head office.

Curry to eat vegetables camp - Shibuya-ku, Tokyo - Restaurant | Facebook
https://www.facebook.com/pages/%E9%87%8E%E8%8F%9C%E3%82%92%E9%A3%9F%E3%81%B9%E3%82%8B%E3%82%AB%E3%83%AC%E3%83%BCcamp/265337230189044

The address of "Yoyogi main store" of "vegetable eating curry camp" is located on the basement floor of Tamatsuki Building II at "Sendagaya 4-29-11 Shibuya-ku, Tokyo." The nearest is JR Yoyogi station etc. It is about 5 minutes on foot.


Since the shop is in the basement, it is somewhat inconspicuous, but the design of the soft cream is a landmark.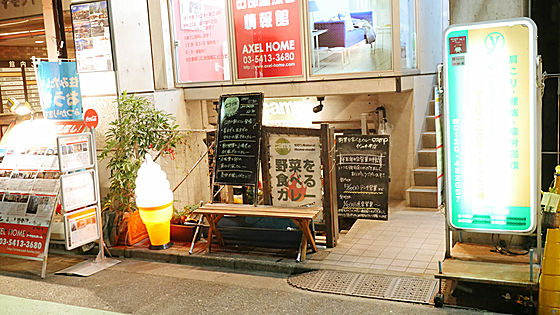 It seems that we regularly offer a new menu.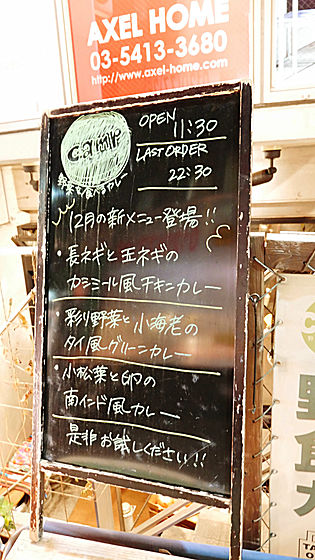 Vegetables were placed outside the store as vegetables were shoped.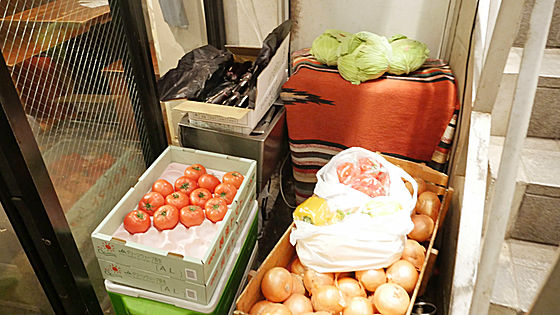 As the name of the shop called camp, there are backpacks and flags in the shop.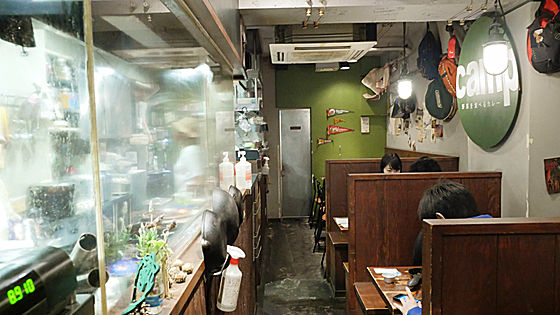 It is an open kitchen and you can see how to cook.



Sitting at the table and seeing the menu, I found BBQ curry (1390 yen including tax). I will place an order immediately.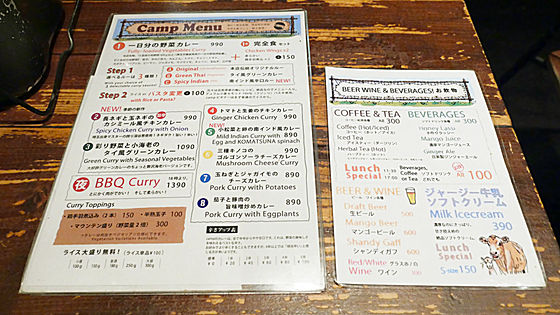 The offer time is unexpectedly early, the menu arrives in about 5 minutes to wait. Because curry is served in an iron pot, it is making noise.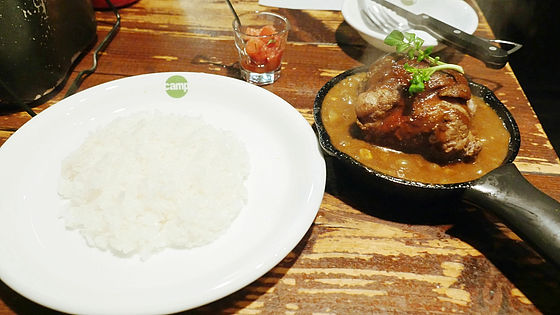 BBQ curry contains spades of big pigs and big pigs, and it looks great. Many customers were asking for this menu in the store around 18 o'clock.



When comparing the size of the pot with the iPhone 6, it is about this size.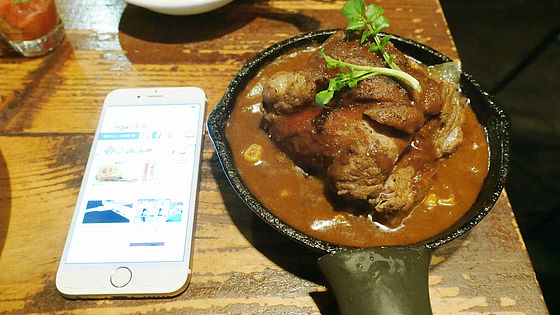 Compared with the iPhone 6 which was vertically like this.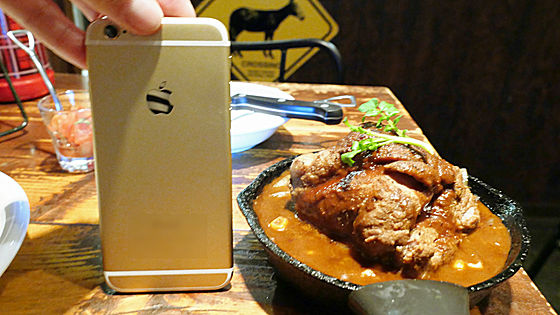 It seems that grain of pepper is considerably applied to spare ribs.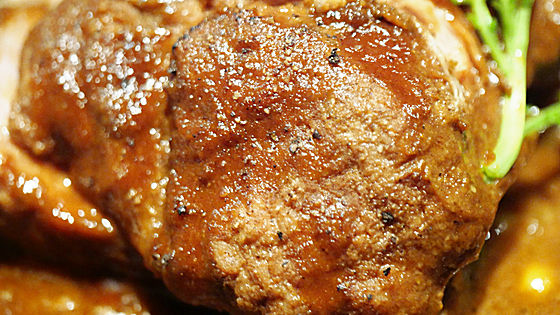 The curry is sticky and the vegetables are not in there.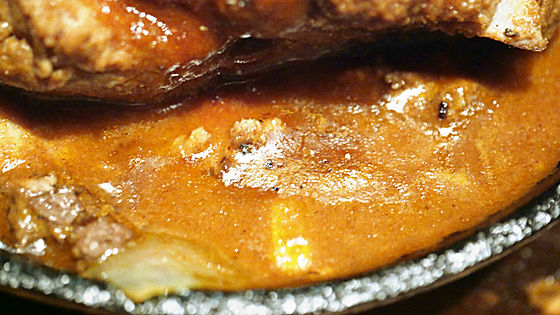 Because the sparerib is quite large, I cut it with a knife and a fork.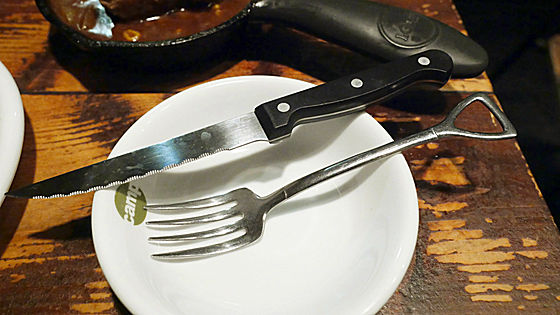 I cut it with a knife ......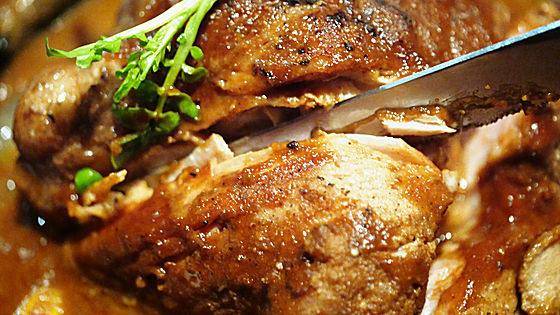 Pork's spare ribs were light pink and medium full of gravy.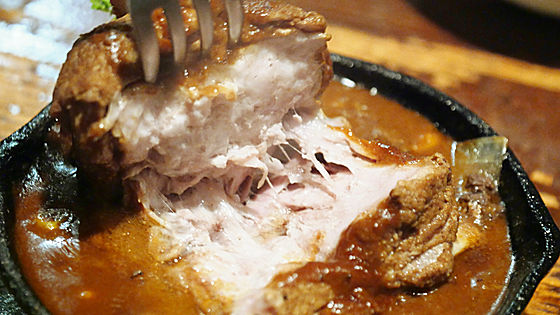 If you eat the cut pork immediately, you can enjoy the rich taste of the pig's deliciousness and fatty stuffed with tight juice and satisfy the feeling of "eating meat!" Because curry is quite dry and azuatu, it seems a little severe for those who do not like spicy things, but spicy can be adjusted.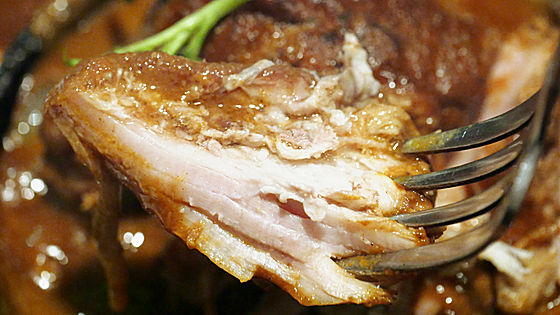 Anyway, the amount of meat is so large that I can not be in the mood of eating curry, but this is undoubtedly curry.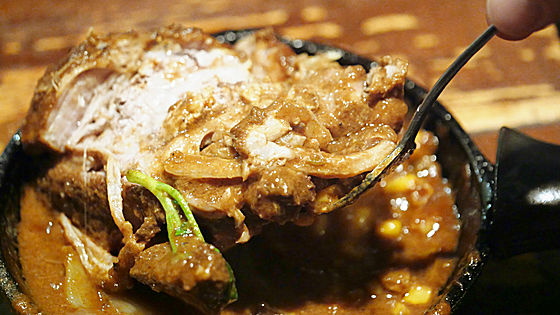 Although curry itself is hot, there are corn and onion so some pungent relieves.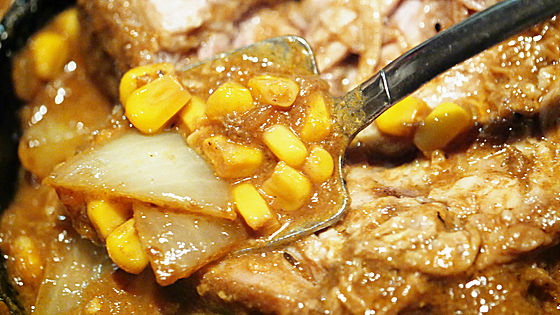 However, it is also possible to refresh your mouth with the acidity and sweetness of the cocktail of tomato if it still gets tough.



Because I have plenty of meat, I will forget the presence of rice, but I feel like I can eat rice, curry and pork together.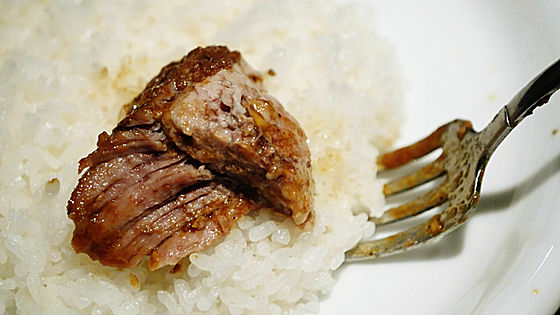 The sparerib has a large bone, so I eat less than it looks, but I felt like pork just 300 grams.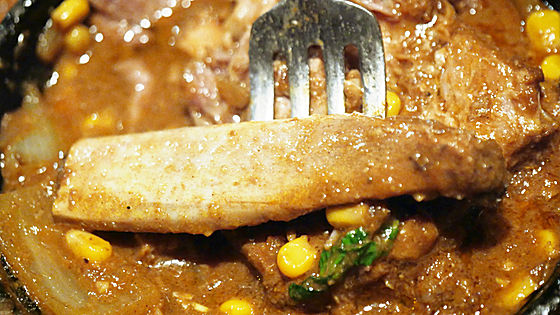 The meat around the bones has plenty of delicious taste. Since it is cooked softly, you can use the knife and spoon to remove the meat around the bones.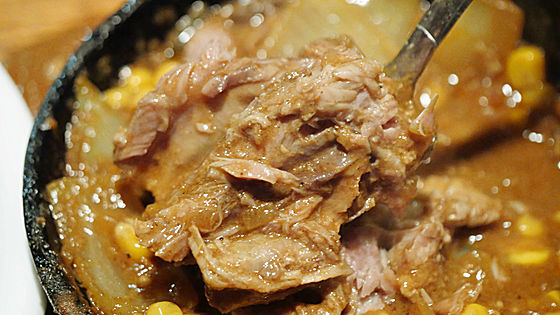 Complete food. The stomach became somewhat painful, but the volume is full mark. The overall amount is quite large, but you can also make rice in a big bowl.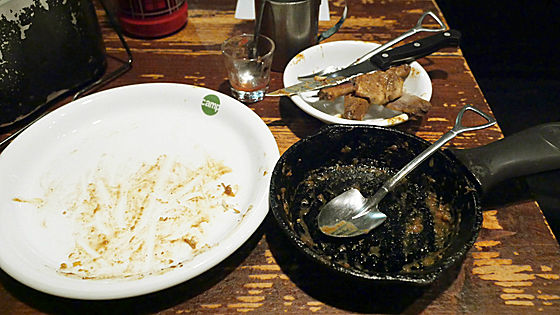 BBQ curry is menu as soon as it is no longer available from 18 o'clock. It is recommended for those who say "I like curry and meat!"