I went to the "Umeda curry collection" where 350 kinds of retort curry can be tasted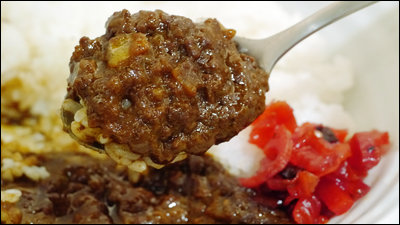 There are various kinds of retort curry such as local food and those of famous food store. "Retort curry specialty store Umeda curry collection" will open for a limited time from Tuesday, April 24, within the central ticket gate of Hankyu Umeda station, but this is a retort curry specialty store with 350 kinds of retort curry It is also possible to eat the purchased items immediately on the spot.

At station Naka! About 350 kinds of retort curry can be eaten! "Retort curry specialty store Umeda curry collection" opened

The location of the shop is on the Kyoto line side in the central ticket gate of Hankyu Umeda station 2 floor.



It is the appearance of the shop.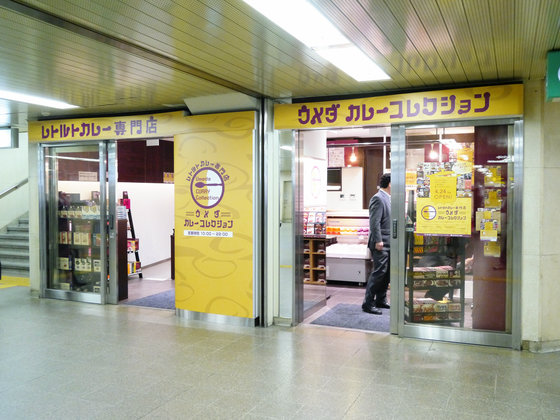 It is like this in the shop. It is a small shop, but there seems to be 350 kinds of retort curry here.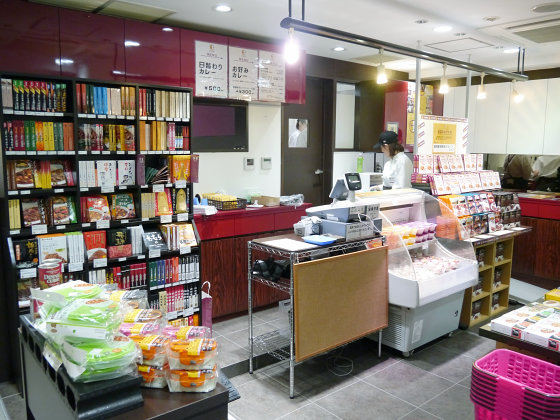 I tried overlooking the interior from another angle. Let's go round a shop inside what kind of curry we have.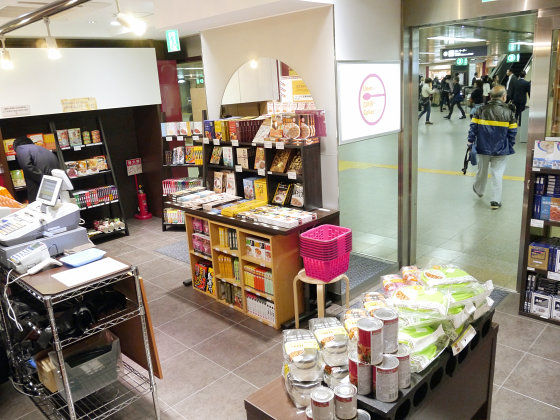 Here we find products of Hankyu and Hanshin such as "Hankyu department store great food specialty curry" and "Koshien curry".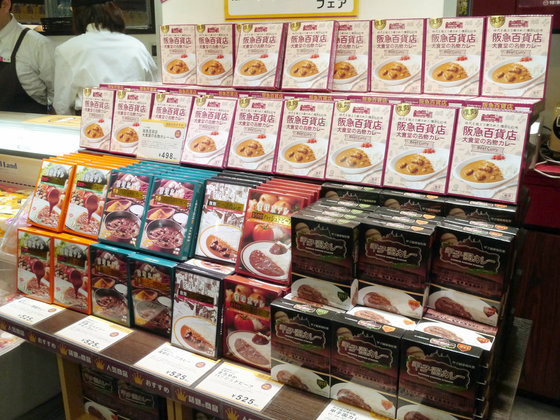 When it is displayed on the shelf in order and the light is being applied, we are putting out an aura which is not like a retort curry.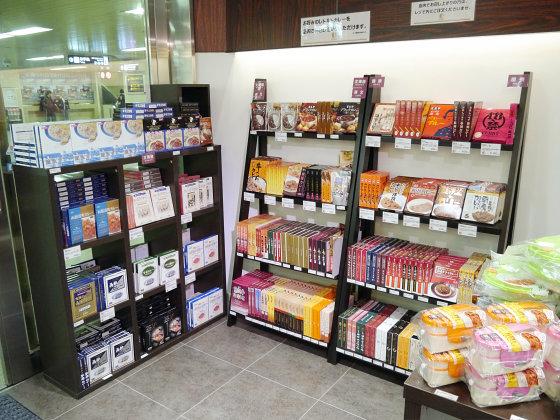 I found a very cold curry called "Hokkaido Okhotsk curry ice curry".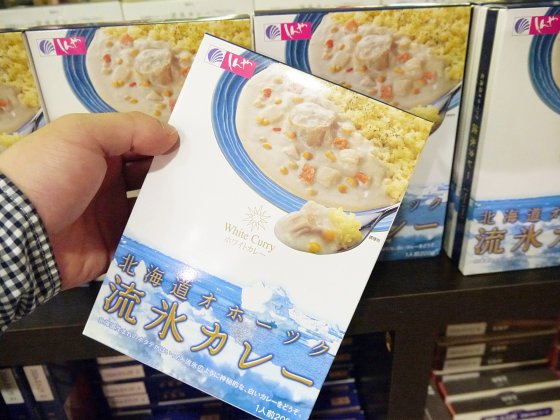 On this shelf there are local curries such as "Shimane Wagyu Bee Curry" and "Tottori Beef Curry".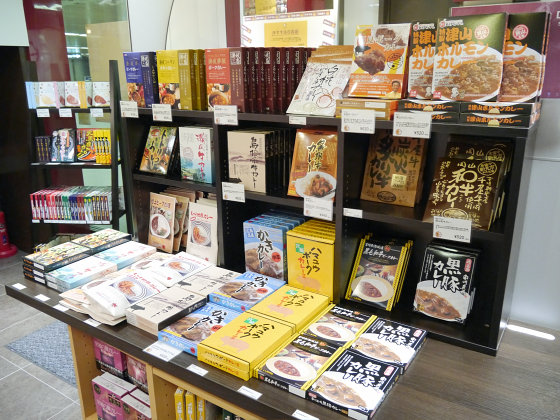 A rare curry which is rare to see in the general supermarket is slurry. Even just watching it can be enjoyed.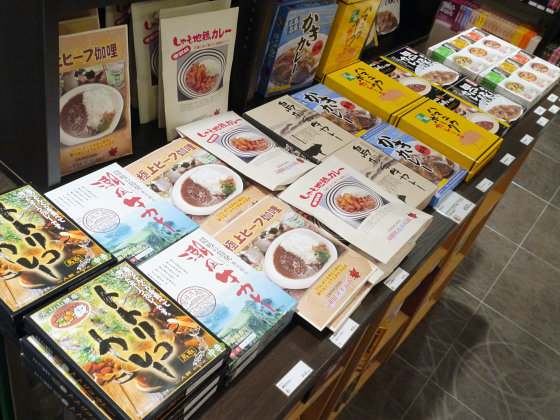 "Th-This is……".Once reviewed"18 ban CURRY" refused minors, that you will meet in such a place ... ....



Retort curries, as if they were books on bookshelves.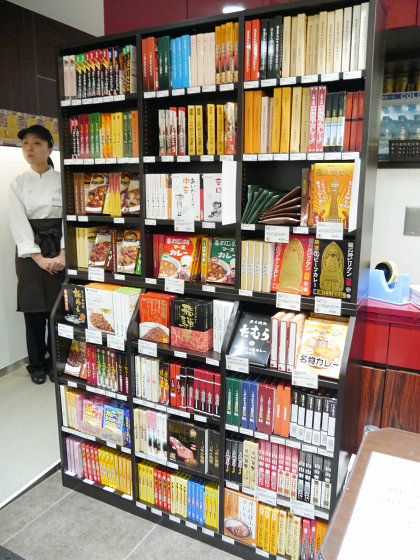 As well as curry, desserts and salads can be chosen as a side menu.



Several products were selected as a result of losing many things around and looking around.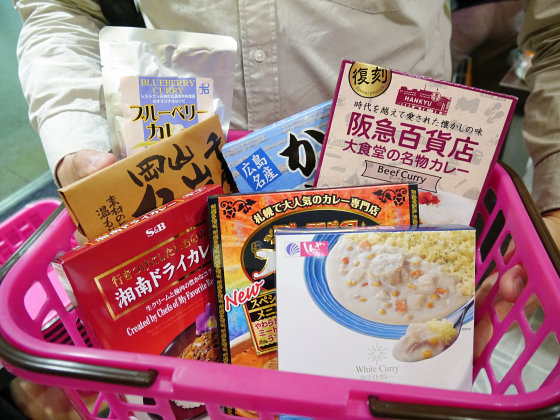 Since I can taste the goods I bought in the shop as it is, I decided to try it at once.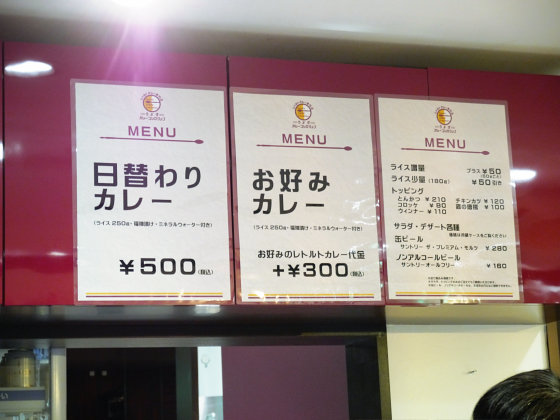 The back of the store looks like this, there is a counter and a small table seat (2 people).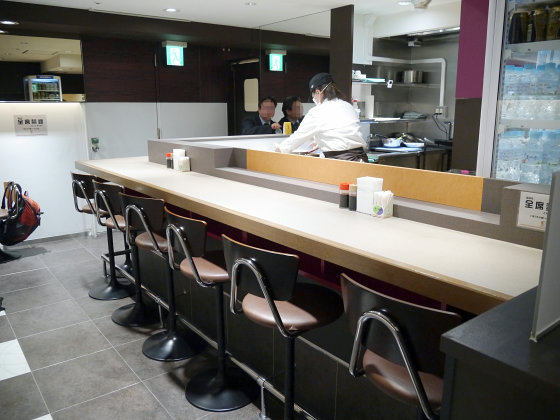 These seven items are selected. Please cook as soon as possible.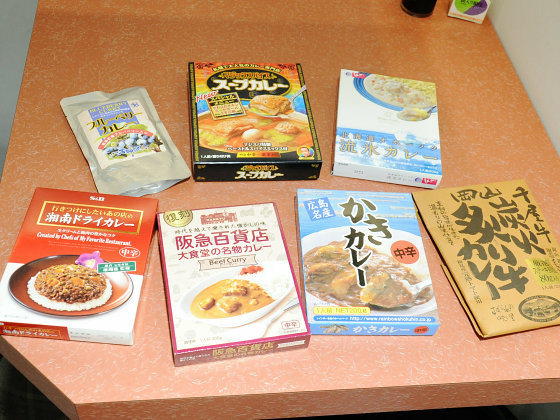 First of allOkayama Sennyaki Beef Charcoal Grilled Broiled Beef Curry", 1250 yen including tax, the most expensive curry among the 350 types.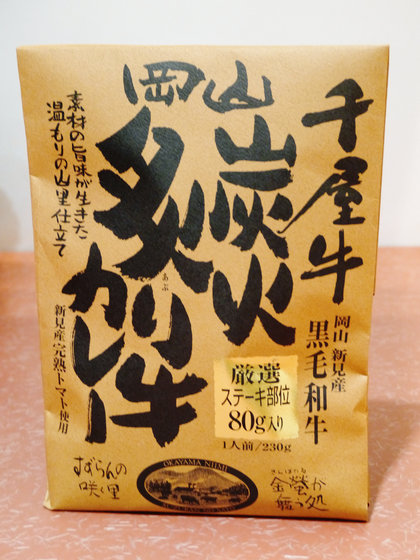 A pretty big size beef has come out of Rou.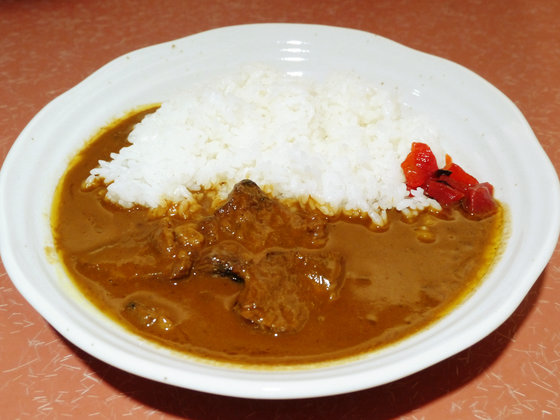 The fragrant aroma of burned with charcoal fire stains firmly in Rou and beef. Beef is not so juicy because it is called retort, but it has a sense of volume, so it can be tasted as big as a spoon in addition to a cockpit. Also, thanks to acidity it is refreshing taste, because this is stewed in tomato.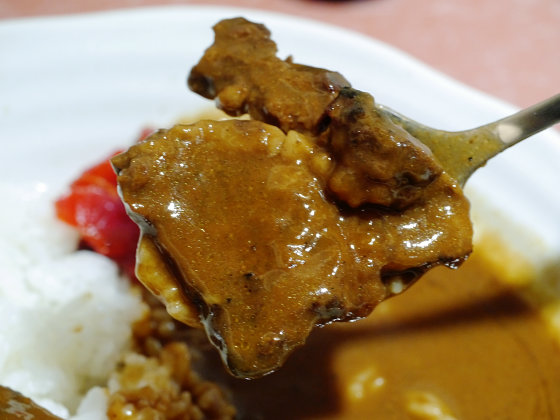 This is"Hiroshima specialty Kaki curry"(520 yen including tax).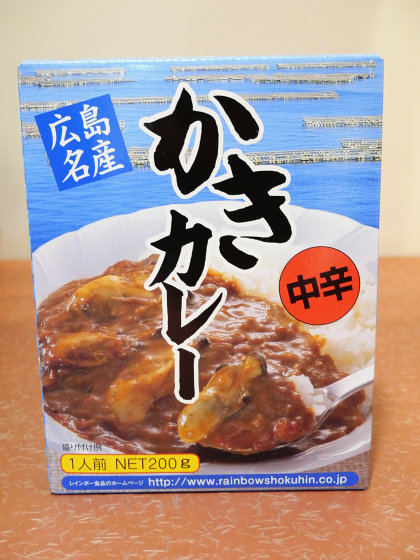 I can not see oysters much in this state ... ...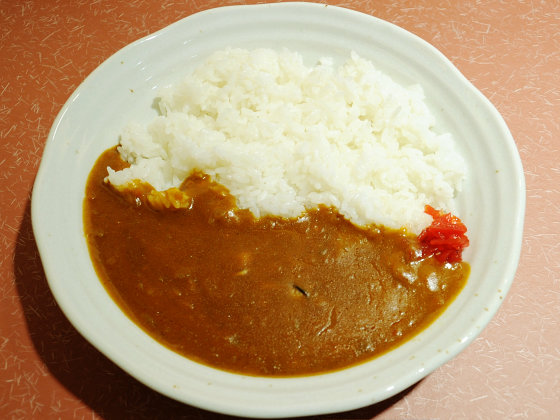 There are two oysters of this size. My body is firmly tolerable for retort but I want a little more. However, the oyster flavor is felt firmly in Rou, even if you finish eating yourself you can taste the taste of "Kaki Curry" until the end.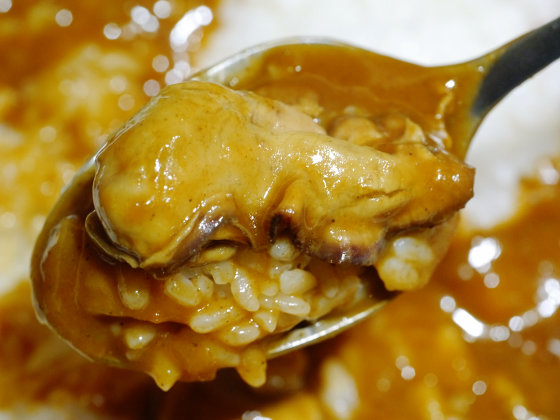 Here is a store in Hankyu's station that can not be removedHankyu Department store specialty specialties curry"(498 yen including tax).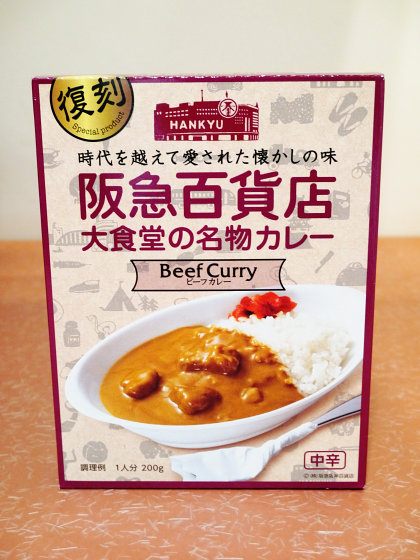 It looks like any other common curry.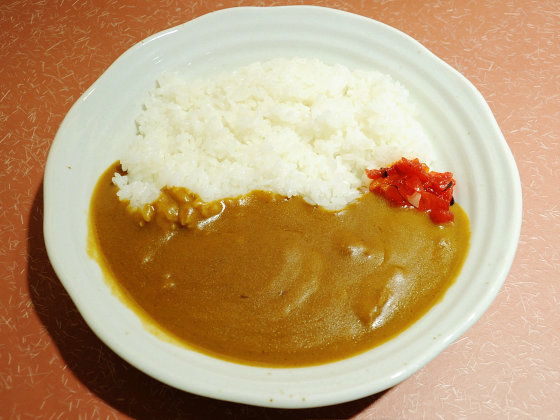 The taste is like a western restaurant, the spicy is modest, but it has a moist and rich curry. Recommended for people who like curry of mellow taste.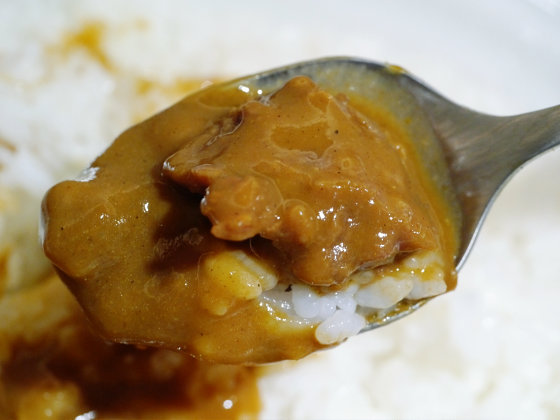 Next is "That shop's shonan dry curry I want to go over"(300 yen including tax).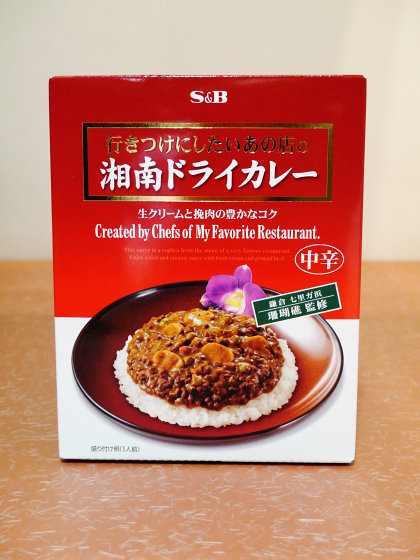 I changed my taste and I am trying dry curry this time.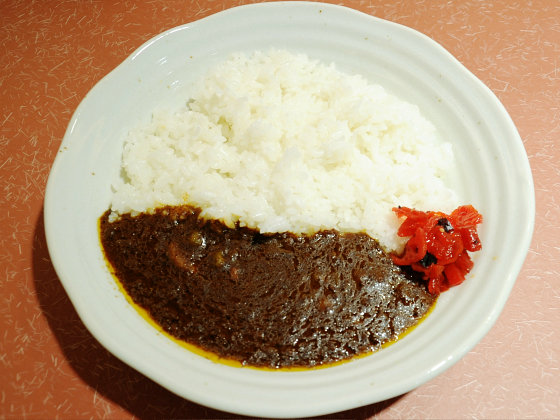 Umami of minced meat and flavor of scented spice are outstandingly compatible, it is medium spicy, but because it is not persistent as it pulls behind, it is refreshing taste.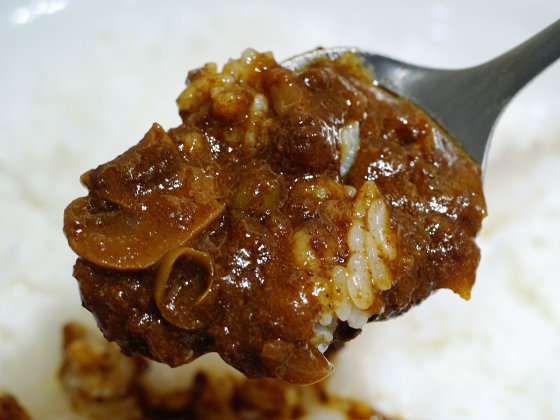 "Hokkaido Okhotsk curry ice curry"(520 yen including tax).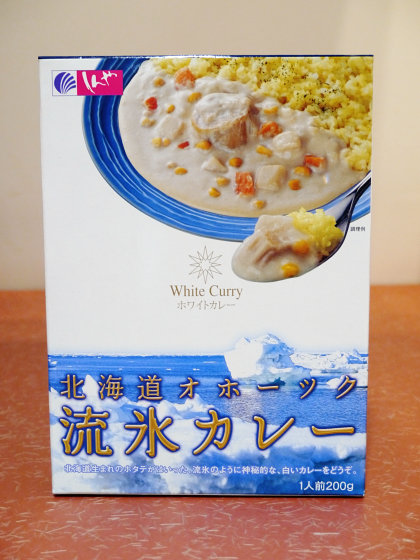 It looks like a stew.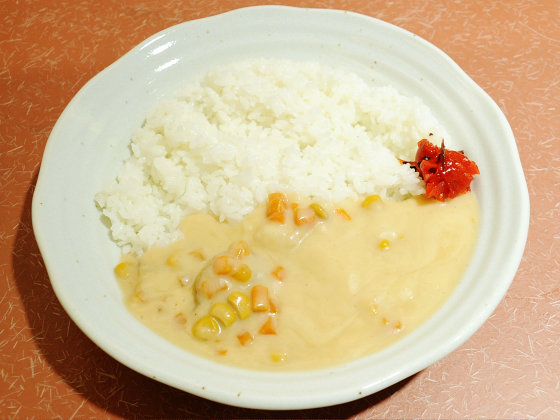 Good scallops leave a firm flavor. It is definitely the taste of curry, but it is a mellow and creamy flavor like a stew.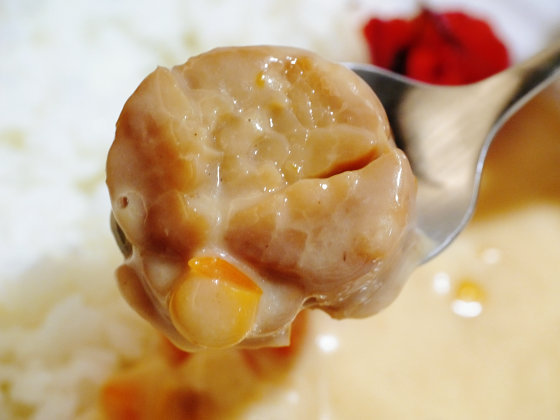 This is"Magic Spice Soup Curry"(450 yen including tax).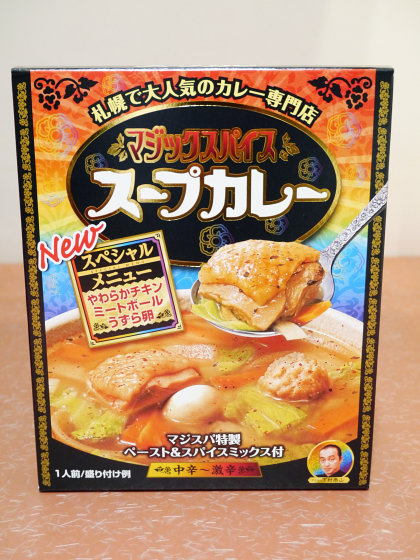 By saying soup curry, rice and roux come out with separate dishes.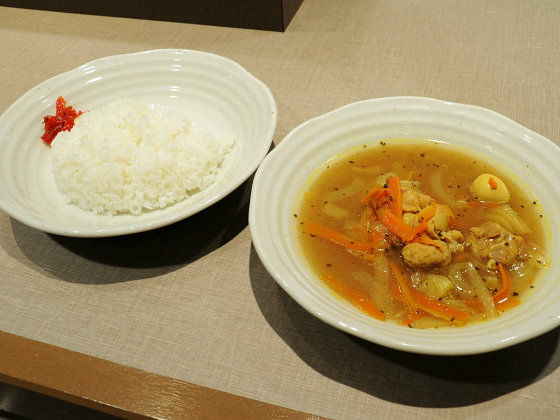 "Special paste" and "special spice mix" are attached to this item, and you can adjust the hotness by putting in the amount of your choice.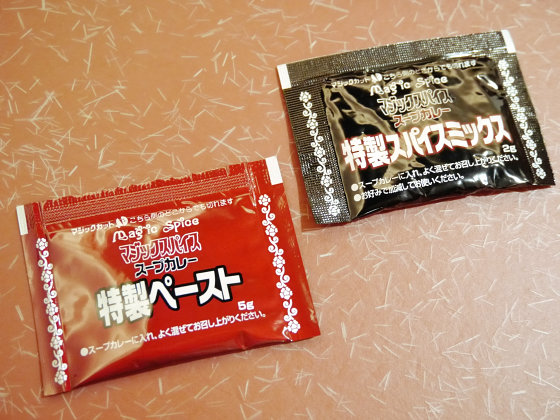 Add "special paste" ...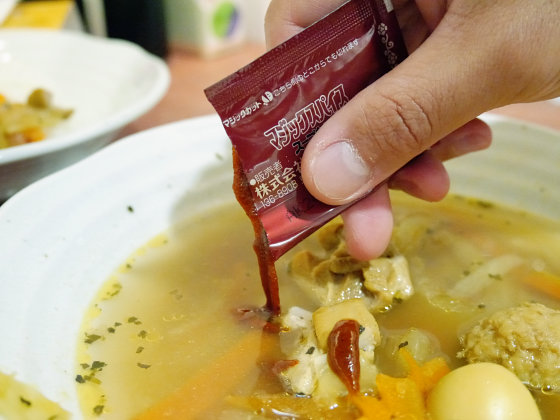 Add "Special Spice". This spice is strongly pungent, so be careful not to put it too much.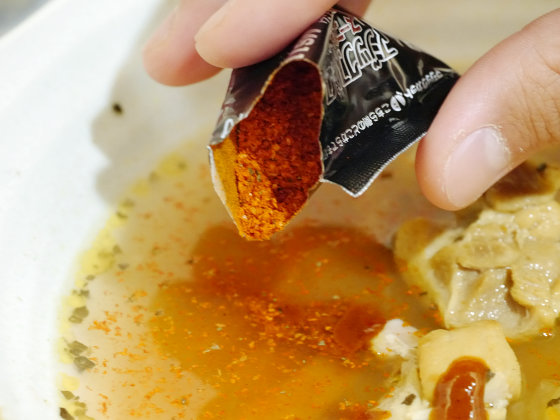 Okay, we will. Because the soup is a bit somewhat watery, it is just as good as adding spices. Also, because there are abundant ingredients such as vegetables and meat, it is characterized by eating response.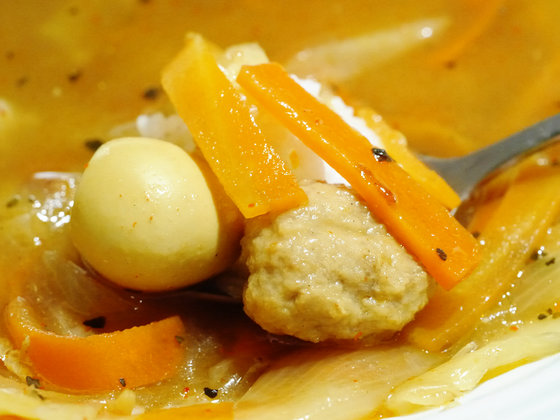 The end is like dessert "Blueberry Curry"(420 yen including tax) decided to eat.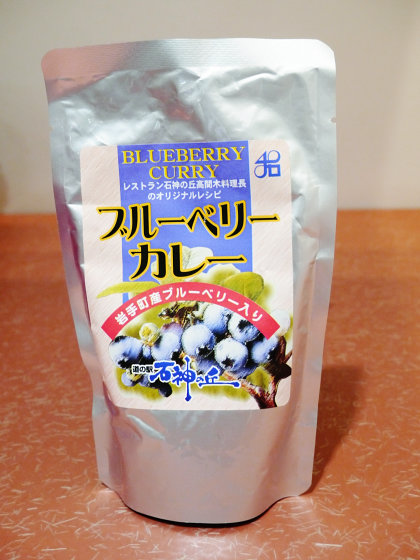 It also looks like ordinary curry.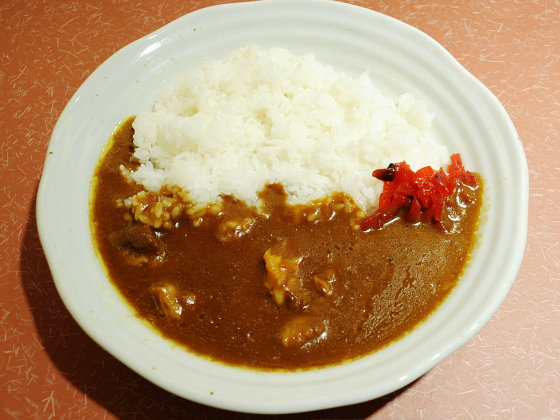 When eating it looks certainly the taste is different from ordinary curry, but it does not mean the taste of blueberry but it is a mysterious taste with sour and sweetness.



There are so few opportunities to see 350 kinds of retort curry, and there are various discoveries just by looking at products in the store. If you like items that you like, you can try as it is, so you may try someone you care about.