President Ford asserts that "Apple is developing a car," but can you win the rival?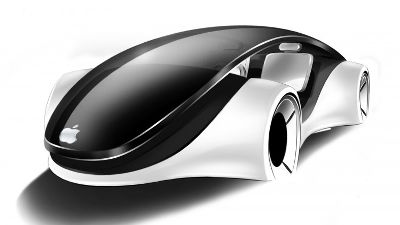 Ford's Mark and Fields CEO,BBCIn an interview, he asserted that "Apple is making a car." Not only high-tech enterprises but also car makers 'top attention It is likely to summarize the movements of rival companies that are likely to become important in the occasion of Apple' s development of automobile development.

Ford: 'We assume Apple is working on a car' - BBC News
http://www.bbc.com/news/business-36126591

Fields CEO told the BBC that Ford is in the process of being transformed from Ford as a long-established company of a car manufacturer who created the T type Ford in the American Big 3 to a technology company. "Ford's future rivals are not necessarily GM or Chrysler," said Fields CEO, at Ford Technology Research Institute in Palo Alto, located in the northern part of Silicon Valley, in collaboration with Silicon Valley technology companies to develop an automated driving car Inside, Ford said it is continuing major reforms to develop various technologies enriching people's lives while using cars as their nucleus.



Fields CEO Mr. Fields who pointed out the possibility that rivals will change from GM Chrysler to Google · Apple said in an interview that "We are assuming that the latter is developing a car," I suggested a future that Apple will be Ford's rival. As Fields CEO speaks, it is no surprise that Apple will become a competitor not only in automobile manufacturers like Ford, but also in high-tech companies like Google in the automated driving market market, many automobiles including Ford It is an open secret that Apple is developing a car for driving car development companies, and seems to be watching as a rival.

There is no formal comment on automobile development as it is Apple that keeps secrecy,Pull out talent from Tesla Motors to develop EV,The negotiations broke down with BMW · Daimler who was seeking a partnership in the automatic driving car developmentIt is recognized that Apple is developing an electric car, also an automated driving car, as a fact known in Silicon Valley. There is also a natural trend that the question "will Apple be able to overcome rival companies with an automated driving car that secretly proceeds?" Appears.

Being an Apple rival is a high-tech company already fighting on the same playing field. Among others, Google is already establishing automatic driving technology at a phenomenal speed, while conducting a public road test with an automatic driving car, simulating it making use of enormous data center assets and pouring in on its own artificial intelligence technology.

An automated driving technique and a remaining issue that a reporter who entered Google's automatic driving car development site had a glimpse - GIGAZINE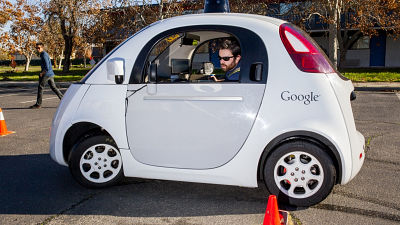 Google's automatic driving car drives 4.8 million km daily in virtual space and checks safety - GIGAZINE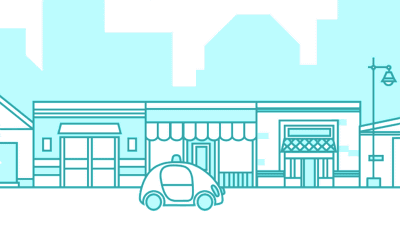 Baidu (Baidu) called Google's Google is also preceded by Apple in the development of automatic driving.Bidu had been doing an effort to embark on the development of artificial intelligence from early and apply the technology to the automatic driving car. Then,Developed an automated driving car in cooperation with automobile manufacturer BMWI have already cleared public road tests.

Fully automated driving car of Baidu development succeeded in public road driving test in Beijing city - GIGAZINE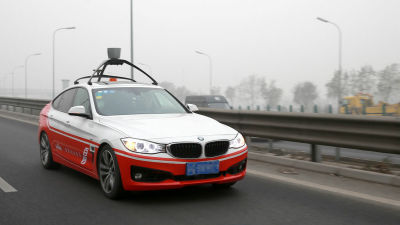 In addition, Baidu opened a base to develop automatic driving cars in Silicon Valley.Plan to improve development speed by bringing over 100 researchers and engineers in 2016It is clarifying.

Speaking of high-tech enterprises, Tesla, which has already established itself as an EV maker, has become a rival of Apple as a matter of course, releasing the "semi" automatic driving function "auto pilot mode", new models of popular price "Model 3Even though Apple plans to install auto pilot mode as standard, it is ahead of Apple.

Finally Tesla "Model S" equipped with "automatic driving (auto pilot)" actual vehicle review various summaries - GIGAZINE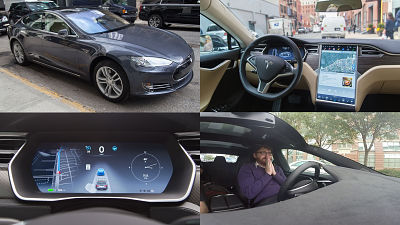 Not only technology companies but also individuals are fighting to participate in the development of automatic driving cars. George Hotts, a legendary hacker known by geohot's name, took the Acura (Honda) car in an automated driving car in just one month and took over the world.

Legendary hacker made his own car in just one month, already already run on public road - GIGAZINE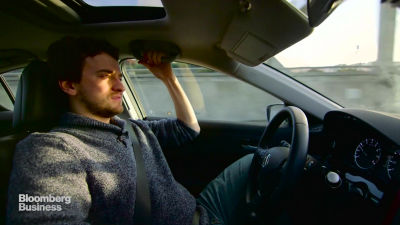 Hotts is under development of an automatic driving car convert kit by receiving $ 3.1 million (about 3.40 million yen) from Andrijsen Horowitz, a proven venture capital invested in high-tech startup investment.

26-year-old hacker gets $ 3 M for self-driving car startup - Apr. 4, 2016
http://money.cnn.com/2016/04/04/technology/george-hotz-comma-ai-andreessen-horowitz/index.html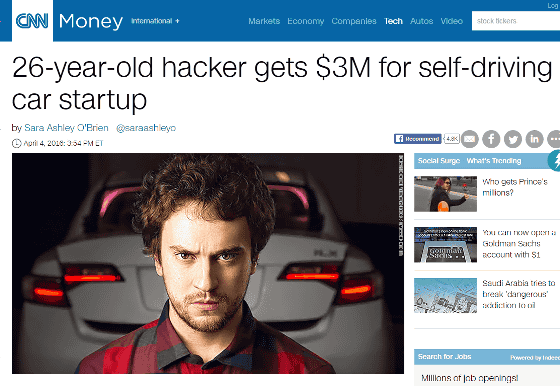 It is planned to develop a kit to transform into an automatic driving car by attaching it to a passenger car at less than 1000 dollars (about 110,000 yen), aiming for release within 2016. Geohot's ability to convince Chris Dixon, partner of Andriessen Horowitz, will take expectations.

Most automobile manufacturers are aware of the importance of automatic driving car development and are continuously developing themselves, without the car manufacturers having to endure the current situation where high-tech companies and hackers are active.

AboveFord has already carried out the demonstration experiment of automatic driving by snow road, It is a situation that rumors of tie-up with Google in automatic car development are gone and disappear. As mentioned above, BMW is developing jointly with Baidu and an automatic driving car, Volvo plans to bring 100 test cars to China, which is not regulated, to conduct a public road test of an automatic driving car.

Volvo Drive Me Autonomous Driving Project - YouTube


In Japan, Nissan is aggressive in developing automatic driving cars,Toyota also has filed a number of automatic driving related patentsAs you can see, automatic driving technology is positioned as an extremely important technology for automobile manufacturers.

Not only automakers but also high-tech enterprises who participate in the competition also participate in the development of automatic driving car competition, if Apple will compete, what kind of strategy to compete against others with original technology, Apple official announcement It is a place to worry about.