"Nissan LEAF" capable of automatic operation such as change of automobile line, automatic overtaking, automatic stop etc. finally started demonstration experiment on public road of Japan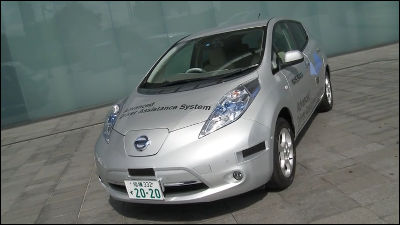 Nissan announced that it has entered the stage to finish public road experiment at last by completing acquisition of the public road number of the experimental vehicle Nissan who has been doing research for the realization of passenger car which can operate automatically. Specifically, it is expected to be possible to run in the lane, automatically branch, change the car line, automatic overtaking of low speed or stopped vehicles, automatic stop at the end of congestion, automatic red light stop, etc.

Nissan | Nissan acquires the number of vehicles equipped with advanced driving support technology for the development of automatic driving system
http://www.nissan-global.com/JP/NEWS/2013/_STORY/130926-04-j.html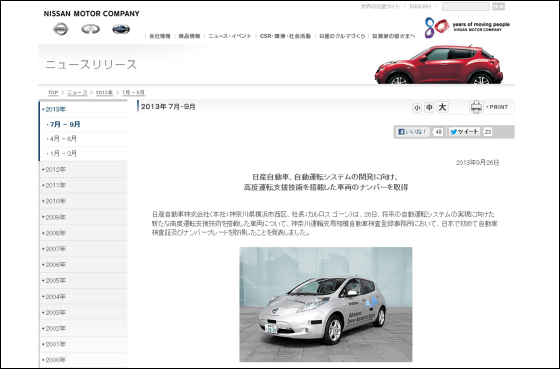 The vehicle that acquired the number is LEAF, "equipped with a system (advanced driving support technology) that supports driving of drivers by automatically controlling the steering wheel, brakes, etc., when the vehicle detects road conditions etc. of the surroundings" However, considering safety, "We assume that drivers are always able to intervene".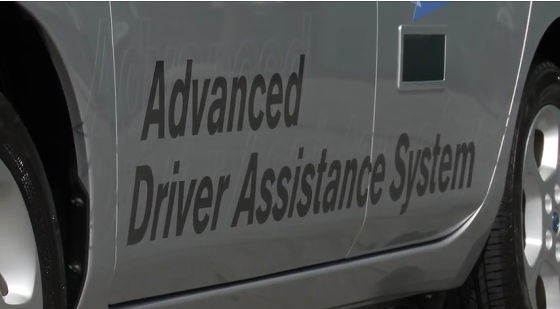 Here is a specific function example of this vehicle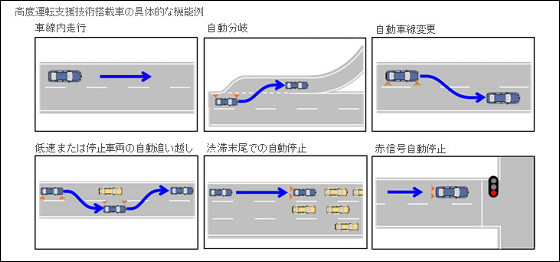 It was held in California this AugustNissan 360"Nissan announced that it will aim to commercialize automatic driving technology in 2020. This technology which has been conducting research in the test facility so far, but this acquisition of the public road number means that you have entered the testing phase in the general society.

Also in Japan, in CEATEC JAPAN in October 2012Automatic operation demonstration of "NSC-2015"Although it was done, the movie at that time is here.

Electric car "NSC-2015" capable of autonomous running enters parking lot - YouTube


In the case of automatic operation, the installed computer needs to process and judge information from various sensors at high speed and operate it. A similar experiment was already donePerformed in CaliforniaIn the case of Google, processing like this is done.

Embedded Linux Conference 2013 - KEYNOTE Google's Self Driving Cars - YouTube


Nissan President Carlos Ghosn said, "Testing the basic technologies for automatic driving systems on public roads is an essential program for us to maintain leadership."

The company said that it will carry out public road demonstration experiment using this vehicle, and may be able to actually see it. By the way, the number is 20-20 with a dream of putting it into practical use.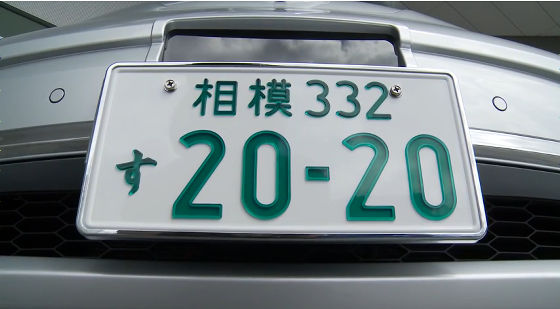 Although it is "LEAF", although it is a state-of-the-art eco car, sometimes there are racing cars, and this time auto-driven vehicles, there are fields of wide-ranging activity.

【EV Racer!】 Nissan Leaf Nismo RC / NISSAN LEAF NISMO RC - YouTube


As I go through this situation, it is likely that it will be called "realization of the world's first mass-produced automated driving vehicle" indeed around 2020.