We ate "Lemon Steak" where the jujube and sauce dance and boiling, at the place of birthplace Sasebo 's "time shop"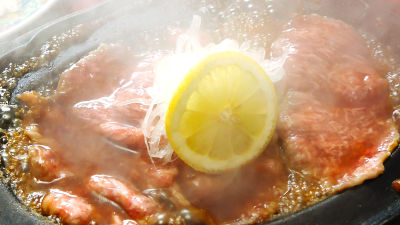 The theme "The steak easy to eat as a snack at the summer" was invented by Sasebo specialty "Lemon steak"So that the inventor of this lemon steak will be able to eat more people, the shops that opened with lemon steak available at a low price are"Age shop"is. I took over the original taste and went to the shop to check the taste of the original "Lemon Steak" that can still be eaten in the atmosphere at that time.

Age shop
http://www.jidaiya.ne.jp/

The birthplace of lemon steak "Sasebo"Is a port town with a base of the Self Defense Force and the US Forces in Japan, there are many tourist attractions such as Huisten Bosch and many foreigners and tourists can be seen here and there.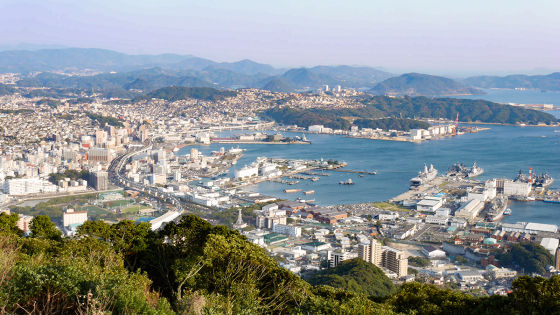 It is a bit far from Sasebo city, but there are shops just down the Sasebo Mikawauchi interchange.


The exterior looks like a ryokan, it feels like a restaurant that makes you feel the Showa era.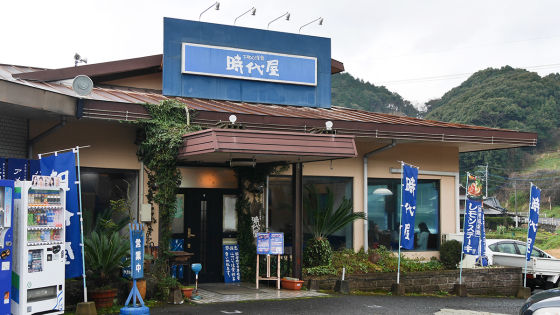 There was a climb also standing up as a signboard menu.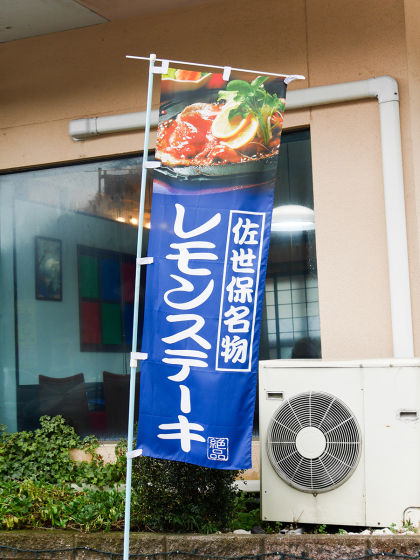 In the shop there is a retro western restaurant in the atmosphere, and it is crowded with various customers such as families and women's university students traveling.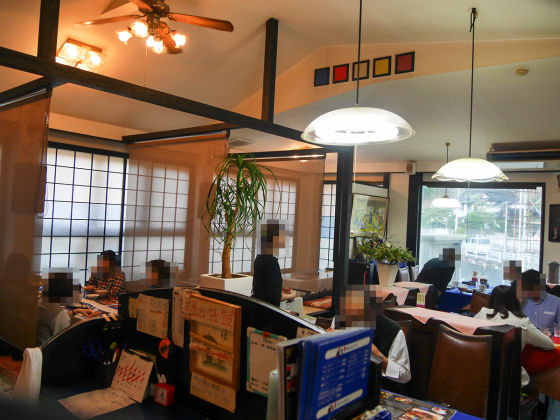 If you look at the menu, you can eat full-fledged meat dishes with stews and regular thickness steak in addition to lemon steak. There were reasonable menues such as lunch menu and menus for children.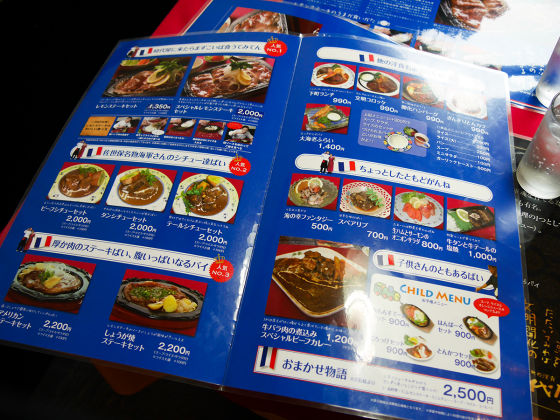 When I ordered a lemon steak set 1350 yen (tax included) and I am reading the explanation of the lemon steak history and eating method ......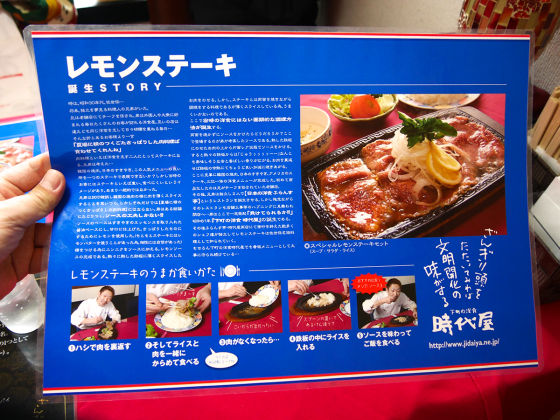 Lemon steak came, making sounds with Ju Jiu. Steaming also drifts fragrant scent like burning soy sauce.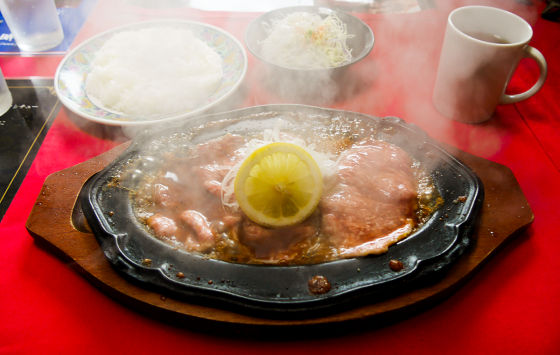 I tried to shoot with the animation what kind of state it was indeed.

"Jujuu and sauce dance and steam boiling" Lemon Steak "- YouTube


First of allTurn the meat over by chopsticksSo, as the steel plate is hot, turn the meat inside out.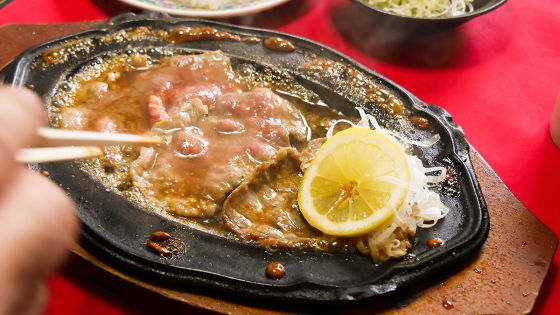 You are ready. Because lemon juice is firmly added to the sauce, lemon does not bother to purposely bother me.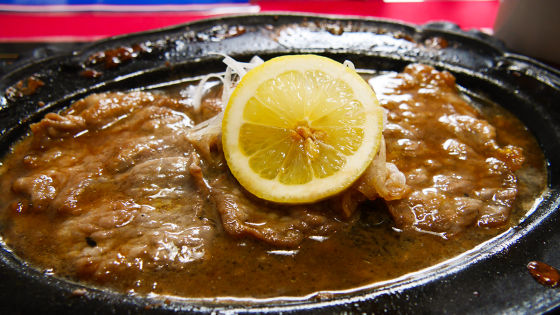 When you try to eat it, you will taste the refreshing taste of lemon juice together with the sweet sauce of soy sauce and garlic, as mentioned in the stated "something snappy in summer". At the same time, the taste of the meat juice was also felt and the taste of the material was also made use of it. Lemon steak is originally served with fillets and prices are also offered as a high-class dish naturally over 2,000 yen, but at the time period shop, we offer low prices by changing meat.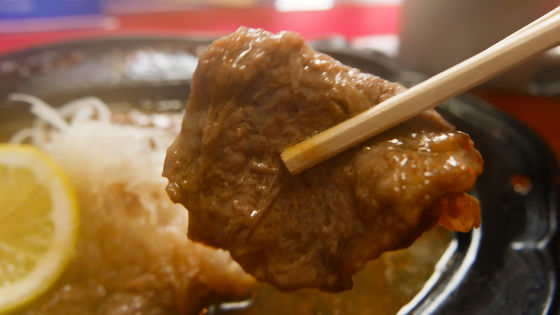 Since it is delicious to eat with sauce and rice together, I tried putting rice at once.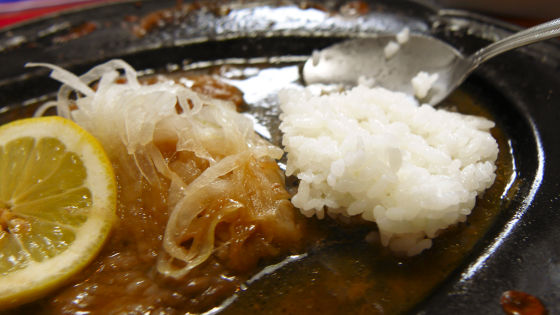 I try to eat where I tangled it moderately. The refreshing sauce and meat juice that melted out of the meat also goes well with rice, and even this alone seems to be able to eat a cup of rice.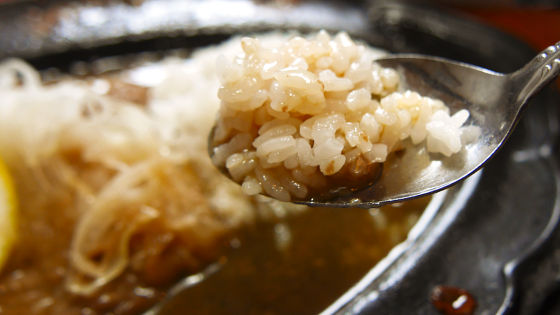 The onion smoked the sauce and it was able to eat delicious further when entwined with the meat.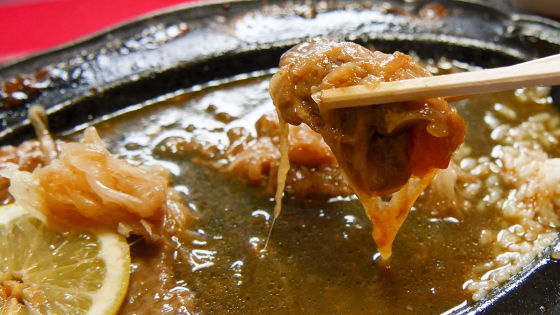 Salad with French dressing is also included.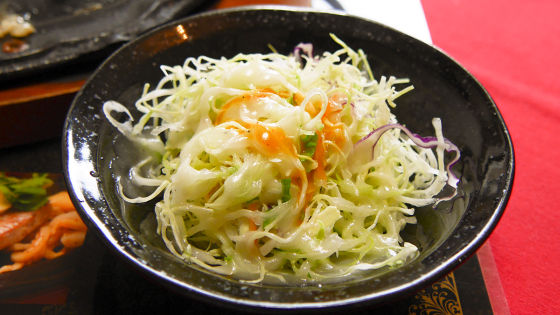 Lastly we will have the surplus sauce and rice together.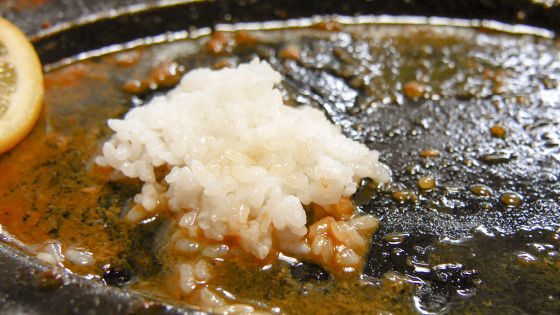 There are also shops offering lemon steaks around Sasebo station, many of which were opened by the first disciples of this shop. Many shops are offered at a price of 2000 yen or more as an exclusive meat dish, but they are offered at 1350 yen (tax included) at the time shop. That part is compromising with respect to meat, but it is a shop where many people go to as easy-to-eat items. When you come to sightseeing in Sasebo, by all means, it seems good to try and check the taste of the original lemon steak.