I ate "Friendly W Set" of Nipponbashi Fuji's cow and specialty shop, which simultaneously eats 'Broiled Beef Bowl' of frosting loin meat and lean rare 'cow and'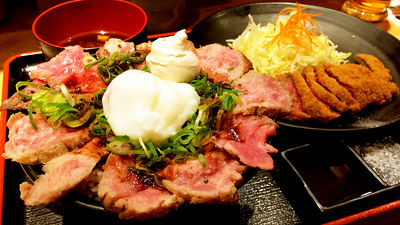 "Beef and beef" to beat raw beef loin and rare condition is "Cattle and OkadaOriginating from the birth of Kansai "Bifukatsu" as a dish differently raised celebrity. The wave is also coming to Osaka, and around the Sennichimae area, a cow of Ulla Namba and specialty shop "Nihonbashi Fuji" makes a matrix every day. Nihonbashi Fuji is not only cattle but also you can eat 'Broiled beef bowl' of roasted fish meat loose meat roasted at the same timeCleverly W Set"By offering that, I tried eating a dish menu of drinking beef for meat lovers.

Cattle and specialty store Nihonbashi Fuji - Osaka Nihonbashi beef / Osaka Namba beef and / Ura Namba ~
http://gyukatsu-fuji.com/

Cow and specialty shop Nihombashi Fuji's address is 2-7-22 Senjimae Chuo-ku, Osaka-shi, Osaka. It is about 5 minutes on foot from Nippombashi Station and Nihonbashi Subway Station on the Kintetsu Line, and it can be reached from the Namba station on the subway or the Nankai line Namba station in less than 10 minutes.


The shop arrangement is like this, and a queue is made in one corner of Ura Namba. The second floor is the same line, but a Japanese drinking drink specialized bar with OK food ingredients is OK "Sake sake center Self-angled beach Fuji"It is making a unique shop that goes through cattle and specialty store Nihonbashi Fuji.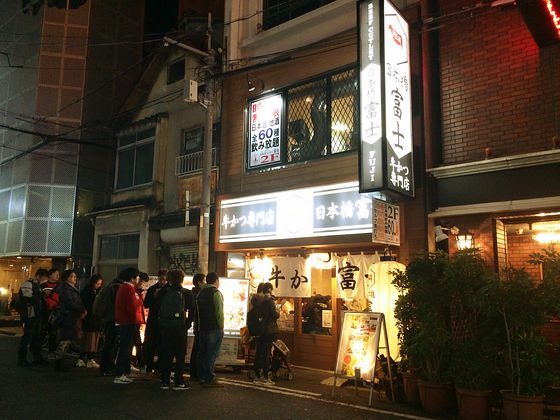 I waited for about 20 minutes and put it inside the store. This time I ordered "Friendly W Set" (2000 yen including tax) which can enjoy both cattle and beef broiled rice at the same time. There is also a single item "marbled loin cattle and a meal" (100 g · 1180 yen including tax) and "Beef Hare and Gozen" (100 g · 1280 yen including tax), "Beef broiled rice" (medium · tax included 1180 yen).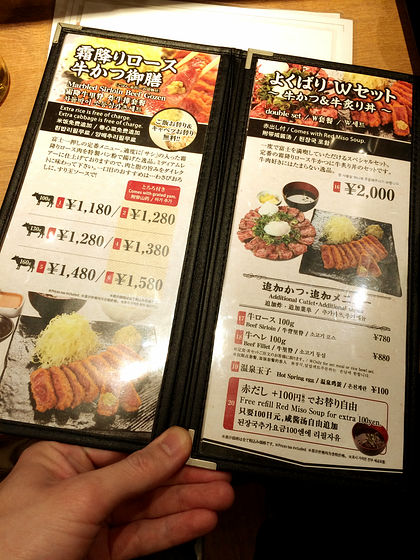 There was also "mega beef bowl" (1780 yen including tax) of beef sticking out from the bowl.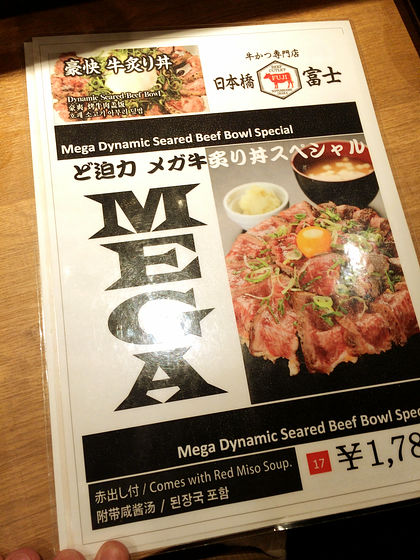 Waiting for about 15 minutes, Well-set W set was offered.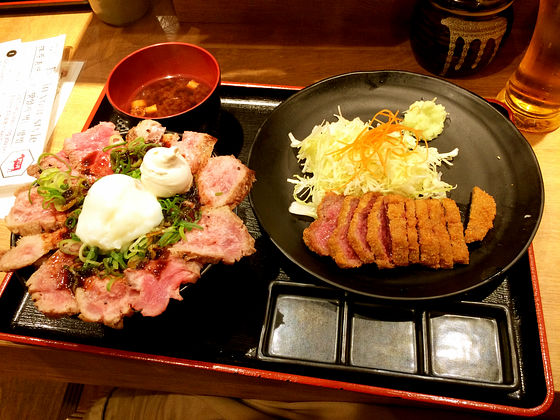 Various seasonings are placed in front of you ... ...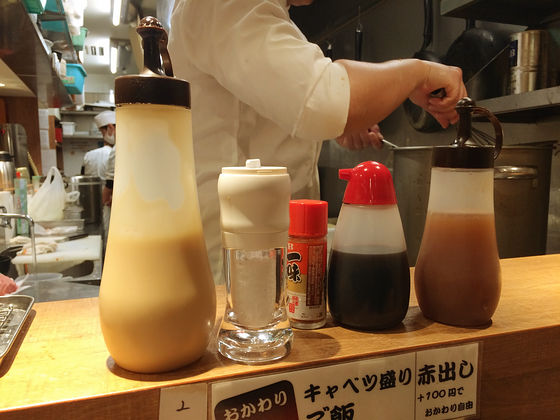 Cabbage / rice is a free substitute. In lieu of a red soup, 100 yen is necessary.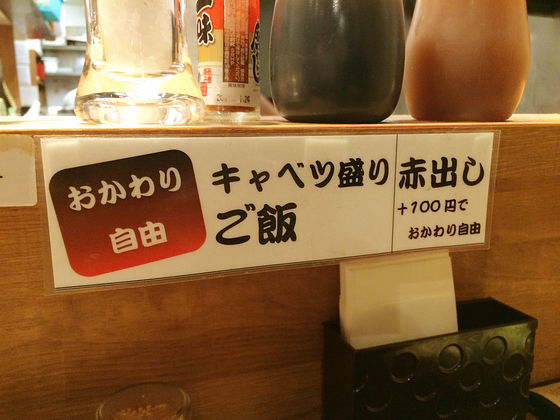 There are also homemade pickles with a yuzu smell on the table ... ...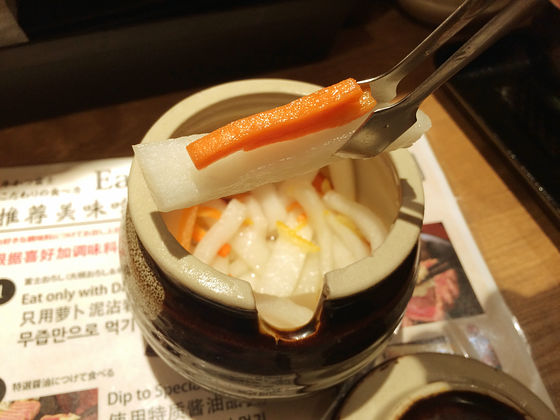 There was also a guide that guides the "how to eat commitment" of a cow.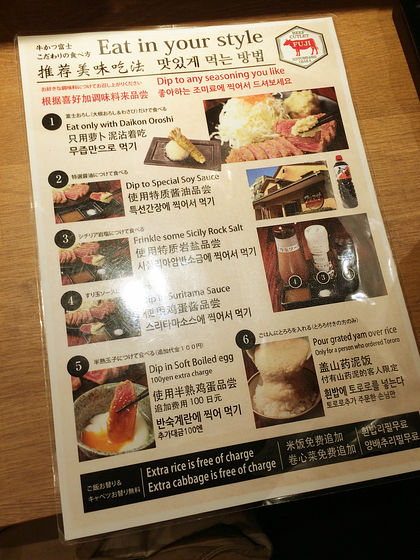 It is said that they eat with cattle and on special soy sauce, Sicilian rock salt, grilled sauce.



The beef dish is accompanied by a radish with mixed wasabi.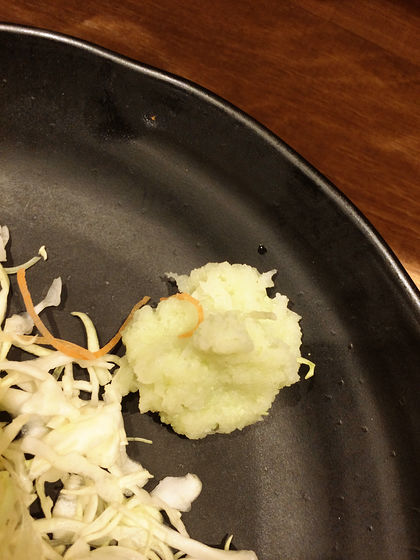 First of all I will eat from a cow. According to "How to eat commitment" first, just wasabi radish Please attach only. Wasabi Daikonori has a sweet scent of wasabi, but because the radish is the base, it is not too strong, it tastes like it, you can taste the original umami of beef without disturbing it. Because cattle and fried rice is lean, umami is firm but it is refreshing eating response. Wasabi radish is only simple, it is too simple, but if you eat together special soy sauce it will become a sashimi-like taste and insanely cooked rice will proceed.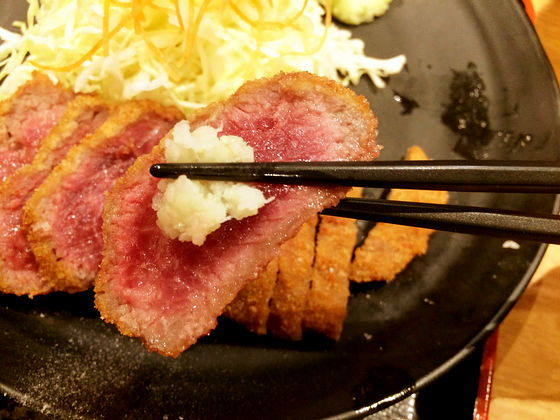 Next time I tried eating with Wasabi Daikonori + Sicilian rock salt, a brilliant saltiness appealed for the fragrance of Wasabi to enhance the bean's umami, "I think that it is all right now".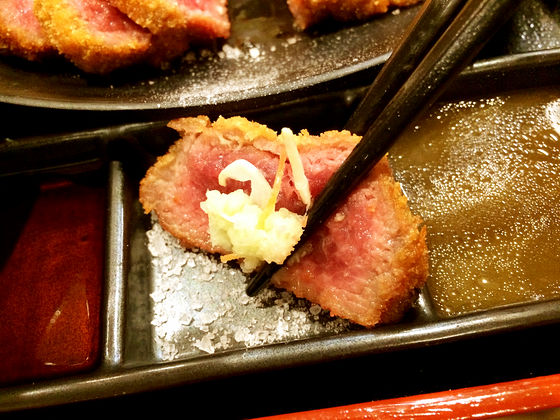 Finally, with "Ground Sauce Source" plenty of grated onion, with Wasabi Daikonro. I can feel the flavor of onion abundantly, but it is not spicy, it has a taste like a lightly sour dressing. Personally, "Wasabi Daikonoroshiro + Sicilian rock salt" was the best.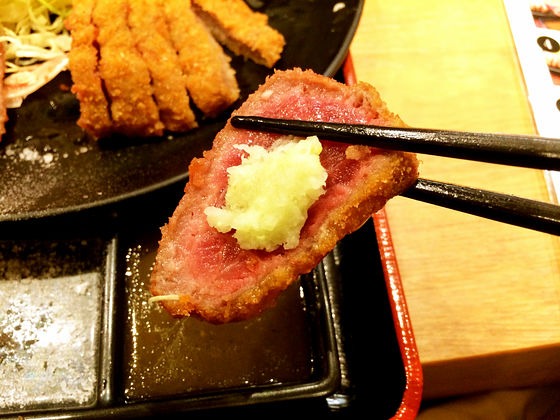 In addition, most of the cattle are deep fried in rare, but there was also a fire where the fire ended. However, this is ant for this.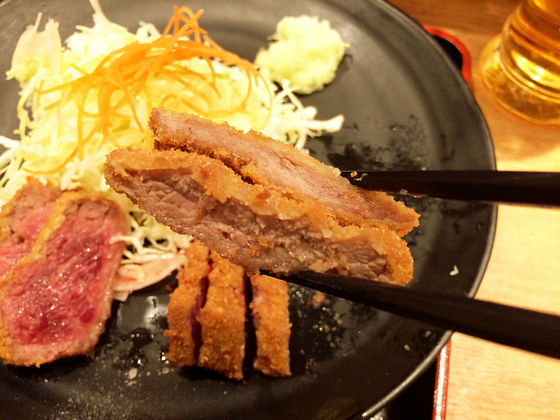 We also eat grilled chicken rice bowl that looks more amazing. The frozen loin meat that confined umami at high pressure with high fire overflowing and the semi-mature egg is on the center.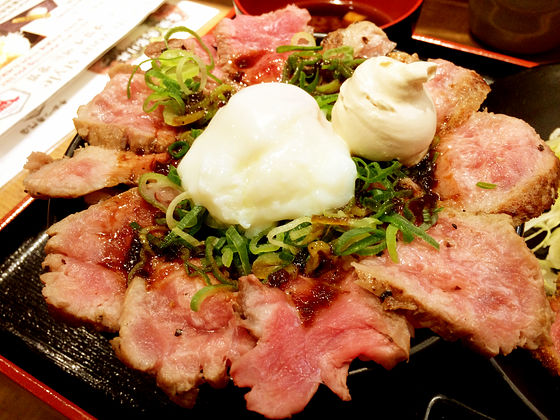 Sautéed roast meat is scorched and garlic special sauce is applied and you can eat soft roast meat with guts and rich soy sauce based flavor. The bean curd has a stronger umami than meat and it has the same meat quality, but it felt soft.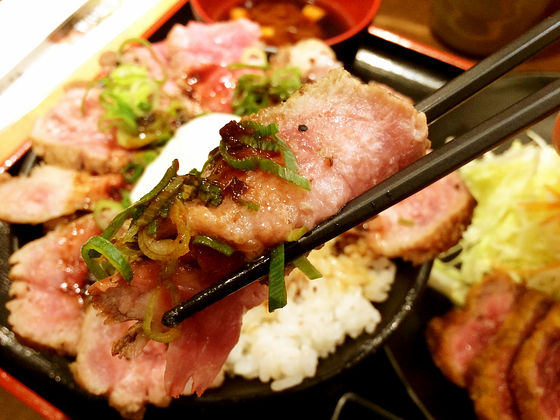 The yolk of semi-ripe egg is not lumpy, but it plus a mellow flavor. Espuma sauce which cheese smells is attached next to semi egg egg.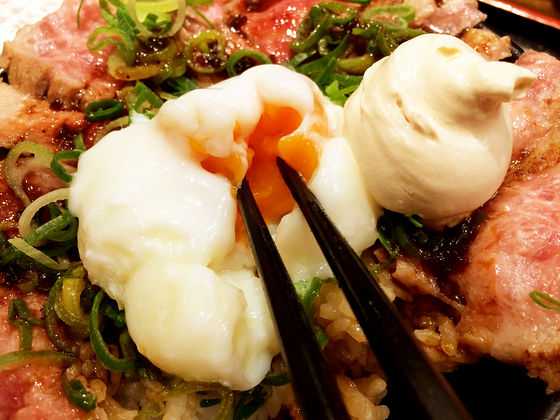 Rice can not stop just with special sauce, but when Espupa sauce is added, it seems to be changing the rice. It is a rice bowl with a volume, but you can eat it to the end without getting tired of the three tastes of special sauce, semi-ripe egg, Espupa sauce.