I ate beef tangerue set meal at the shop "Satorutsuke", the birthplace of Sendai beef tongue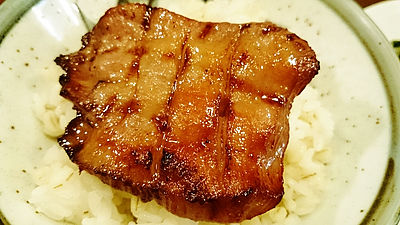 Sendai specialty "Sendai beef tongue" can be eaten in the metropolitan area, Osaka etc., thanks to the chain development store, but the shop of Sendai beef tongue, born in 1948 I am also operating in the center of Sendai city so I went to eat what the original Sendai beef tongue is.

Sendai beef tongue shop, Mr. Azumasa
http://www.aji-tasuke.co.jp/

I arrived a little earlier this afternoon, but already a queue was made.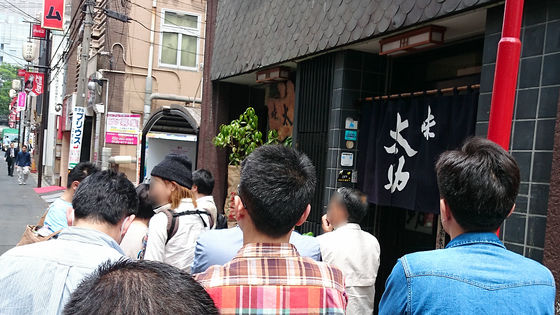 Wait for about 30 minutes before entering the store.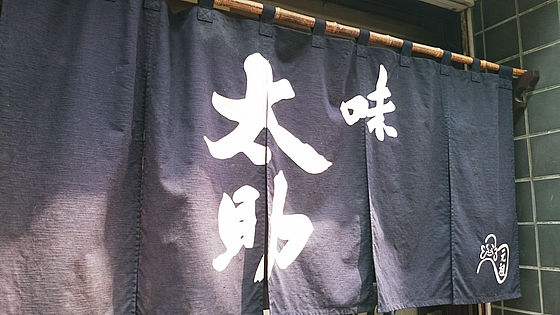 Lunch time service until 14 o'clock is very simple, with A set meal set at 1500 yen for 3 beef tongue (1 servings), B set meal for 4 beef tongs (1.5 servings) and 1,800 yen. This time I ordered B set meal.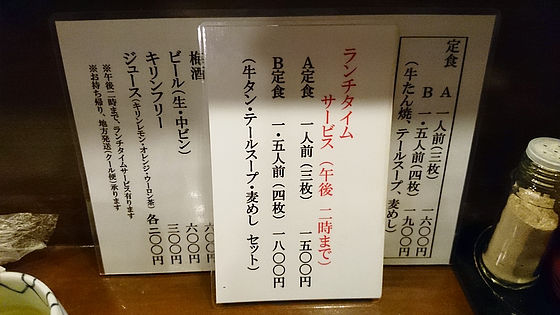 Because it was 1 person, I was guided to the counter seat, but thanks to that I was able to see the burning beef tongue with charcoal fire in front of me. In addition, it is seasoned with salt and pepper before baking, and it is laying it overnight.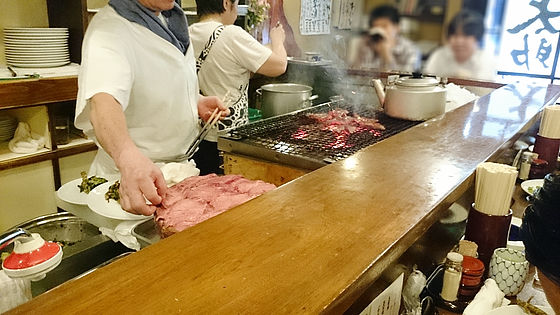 And the baked cow tongue comes out like this immediately. The set meal comes with wheat rice · tail soup.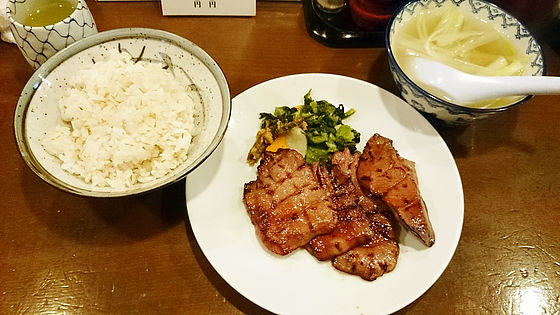 The tail soup has the taste of plenty of flavor of the tail plus the flavor of green onion and it is very gentle flavor. The tail is loose with the hollow hologram.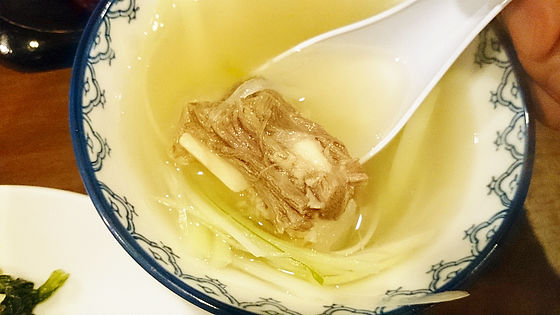 The main beef tongue is thick cut, and it is enough to chew with grill rits.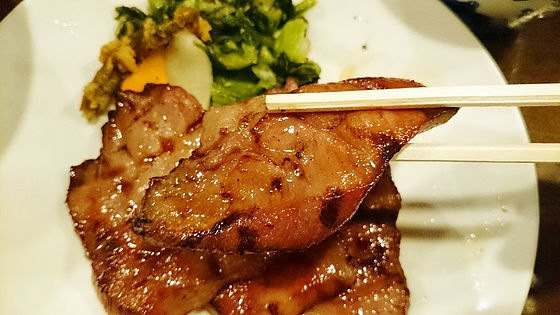 Adjustment of salt pepper is exquisite, combined with rich texture, hands to eat barley rice will not stop.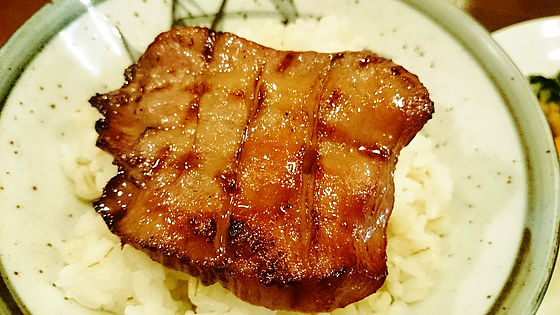 Pickled miso in blue pepper (left end) is also a staple of beef tangerue set meal.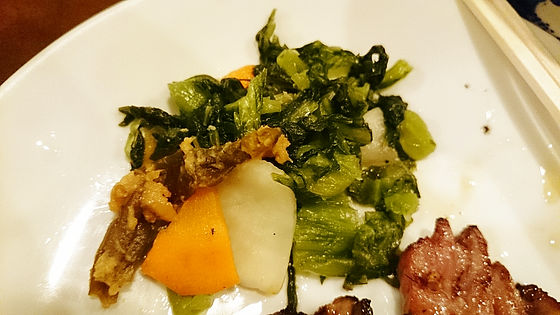 If it is over 1000 yen for set meal, it will not be a store that goes lunch everyday, but the freshly baked tongue tastes like to eat once more. I was convinced that I could have a matrix.

Besides lunch time, A set menu can be eaten at 1600 yen, B set meal at 1900 yen. I also mind "Natsumi smoked tongue" (300 yen) offered at night only ... ....