I have been eating 500 g of megatontek set meals at Osaka Tonteki for midsummer for stamina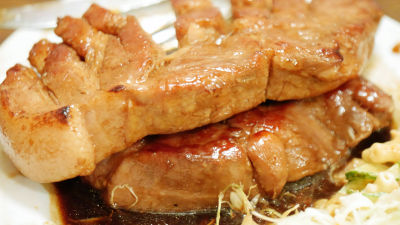 The steak refers to the dishes cooked sliced ​​beef but starting from Mie Yokkaichi, baking pork like a beef steak, and eating it with a special soy sauce based sauceTontekiis. We specialize in dongtoki also in Osaka and can have a queue at noon 'Osaka DongtecThere is a shop called "Hello! Among them, using 500 grams of pork, baked up wonderfully "Megatonetek set mealIt is a masterpiece of the masterpiece. Since the rainy season has opened and the hot weather has been ongoing seriously, I went to the shop soon to take countermeasures for summer keeping.

A delicious shop in Tonteki | Osaka Dontoki
http://osaka-tonteki.com/

Osaka Tonteki has a shop in Osaka station 2nd building · Osaka station front 3rd building · Whity Umeda · Tenjinbashi cross streak · Namba Walk, this time the Osaka station 2nd building store visited. When I went around around noon, I found a queue.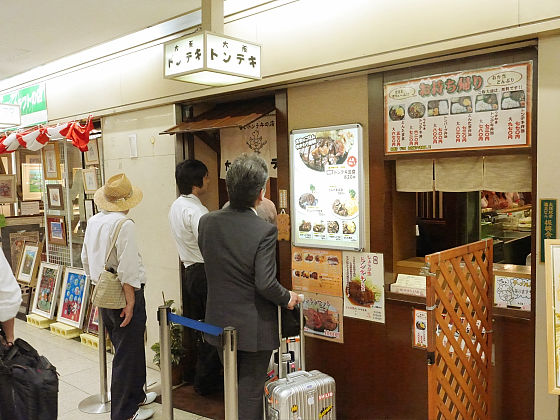 If you are in line, we will ask for a menu ordered by a clerk. This time I will order a megatontek set meal (1,480 yen including tax) with 500 grams of meat at the left end and 200 grams special tongue set meal set (820 yen including tax) for comparison.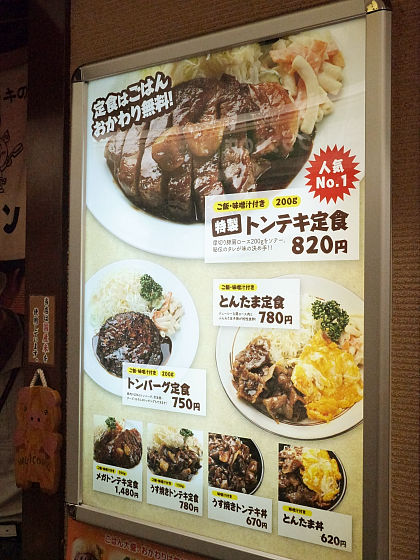 We sell lunch box. In the set meal you can eat rice all you can eat, but if you take it out, you can not eat meal of all-you-can-eat, so it may be a little loss.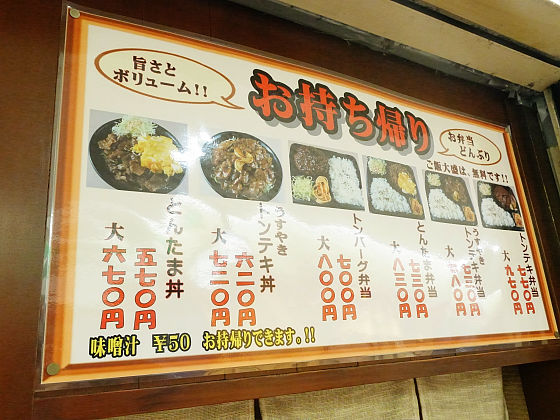 Rotation was early, about 4 people were lined up, but waiting for about 10 minutes to inside the store. The inside of the shop is a counter seat like a ramen shop ... ...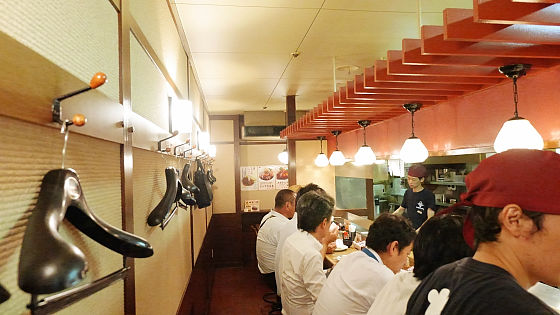 There were four-seat table seats available. For the convenience of guidance this time seats for four people.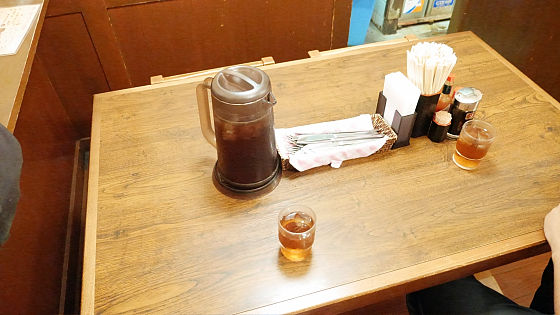 Sitting in the seat waiting for about 5 minutes, Megatonteki set menu arrived.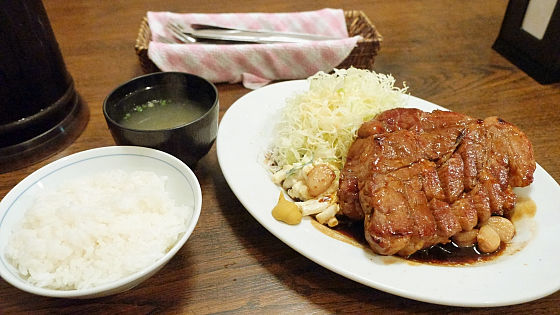 Almost at the same time I had a settea dish, but megatonteki was feeling that thick meat was used.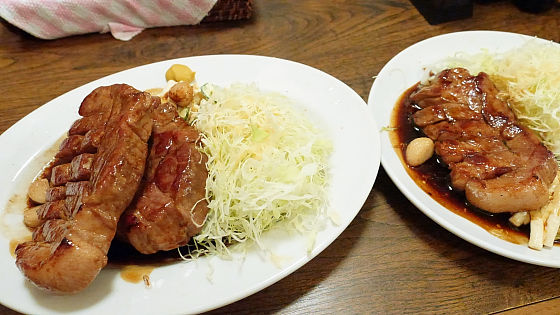 Megatonteki is characterized by opening the luchteck in a glove shape for the final finish. It seems that customers are taking care to eat easily.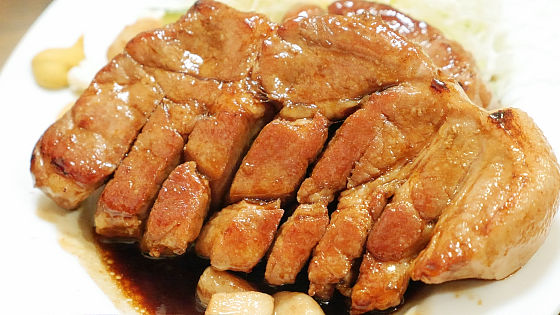 Looking from the side, it is awesome force.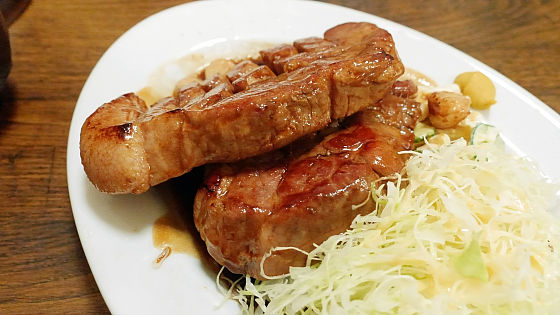 For the time being, I tried repeatedly.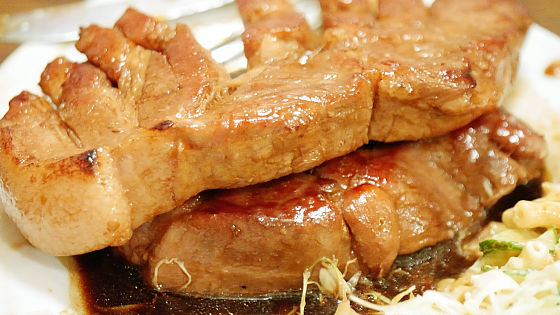 There is also a lean body at the end.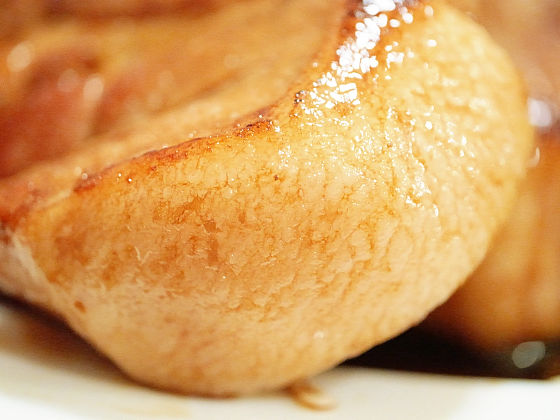 Garlic is also included. There are plenty of office workers in place, so you can choose no garlic.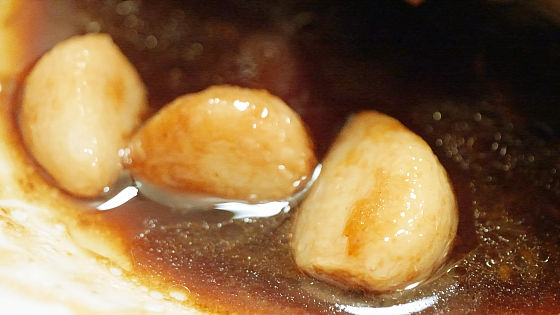 As for staple cutlets and other staple products.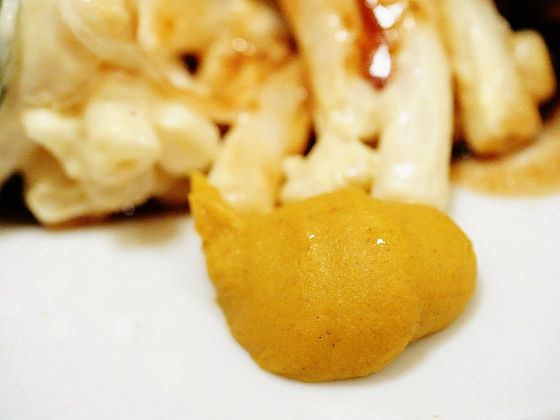 Macaroni salad on the plate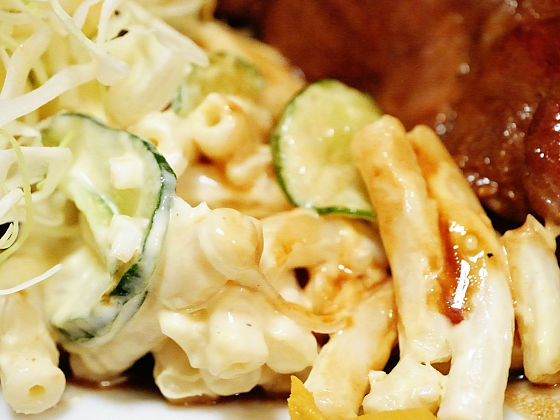 Tappuri was on the shredded cabbage.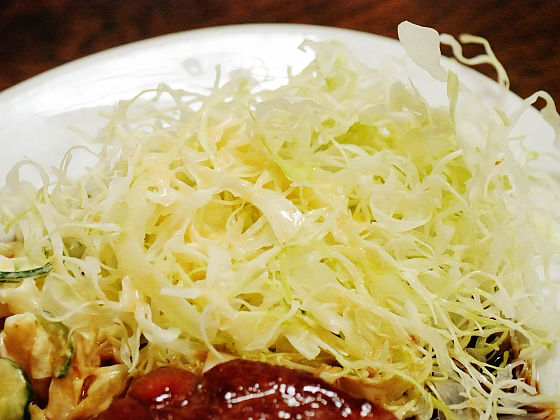 Since the upper part is connected, glove-shaped dongtecs are cut and eaten.



When you bit it, the meat juice spreads in your mouth, it is juicy and eatable and excellent. The special sauce is a mixture of soy sauce and Worcestershire sauce, so you can feel the taste of soy sauce and the taste of spices, and it has a slightly sweet taste. As you cook sauce itself with Tonteki, sauce is also aroma good.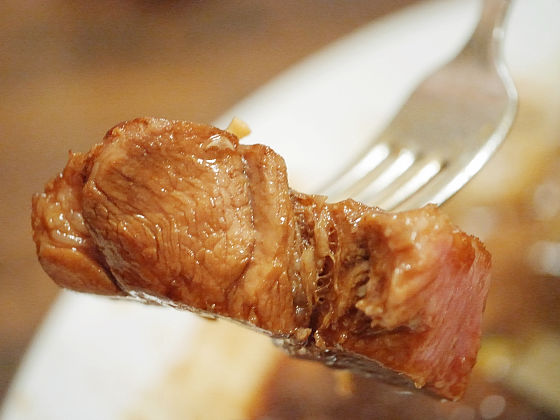 Particularly there is a part where meat juice is easy to jump out, it is one of the real thrill of Tonteki. Although it looks like rare, it is said that fire is passing properly.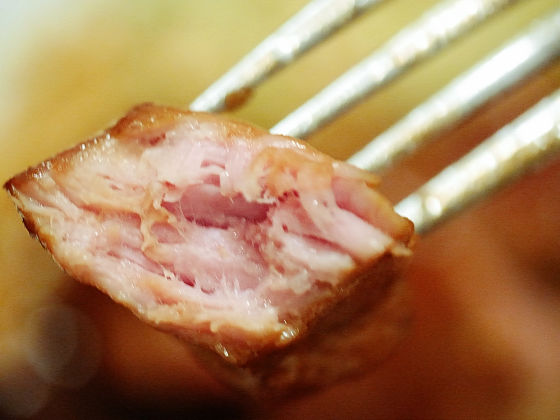 I am going to eat regular dongtecs as well as my companion.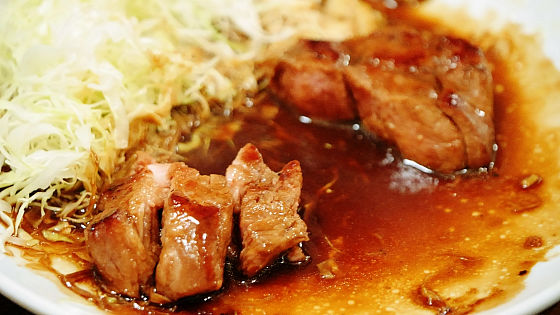 Basically I feel that seasoning and sweet taste will not change, but since megatonteki is thicker, I felt that I have a response to eat.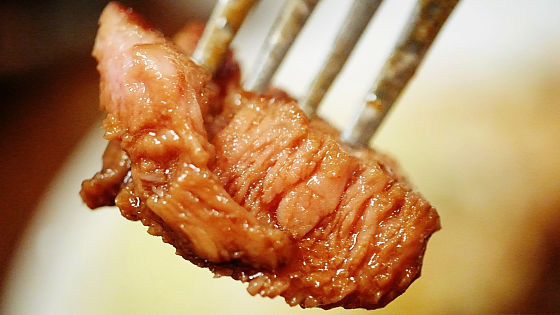 Of course, compatibility with rice is outstanding. It is not a crisp food, but I feel like eating lightly than a tonkatsu.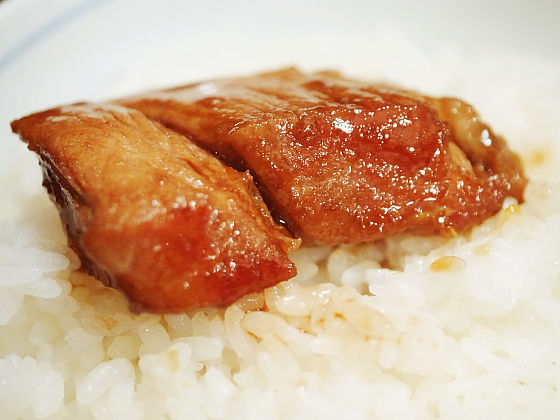 Garlic is also good for special sauce. If you do not dislike it is recommended to have "garlic".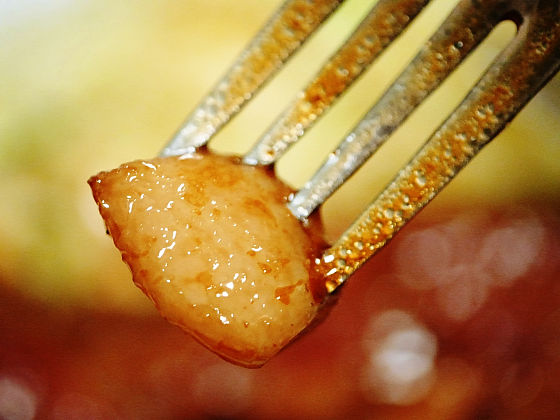 As for the compatibility of mustards to be good, the tangy tsutiki had a bitter tangy pungent match.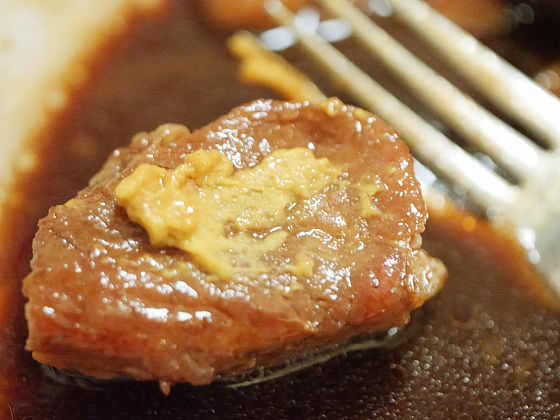 I ate half of Megatontechi. I got bored with a bit of taste, so I decided to eat gang.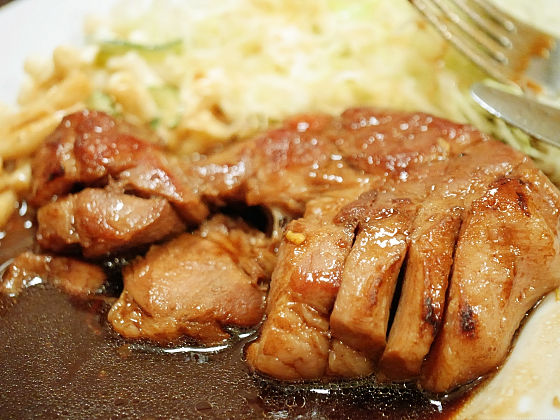 Macaroni salad has a simple taste, it seems like choosing people to eat.



Excellent compatibility of shredded cabbage and special sauce. The amount is large, but you can eat more and more.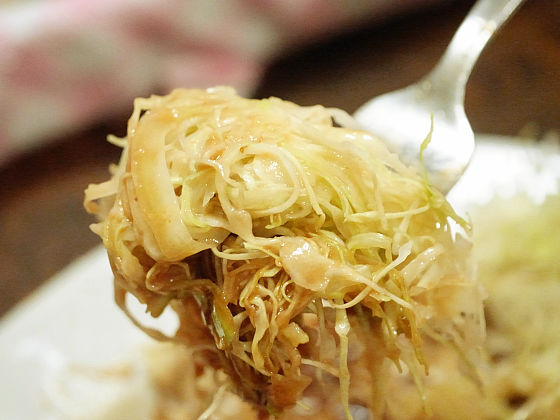 There is only a little place to leave 500 grams of Tonteki.



Cut the last dongtecki.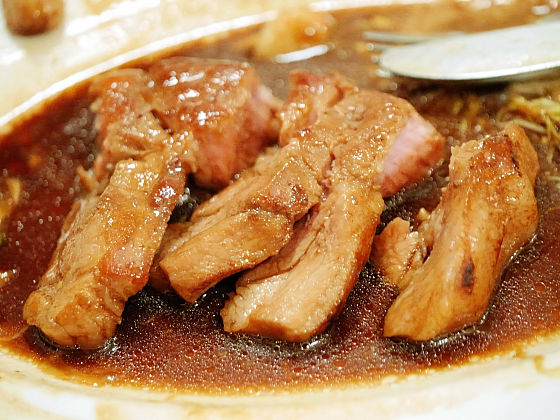 There is considerably juicy, as ever Good.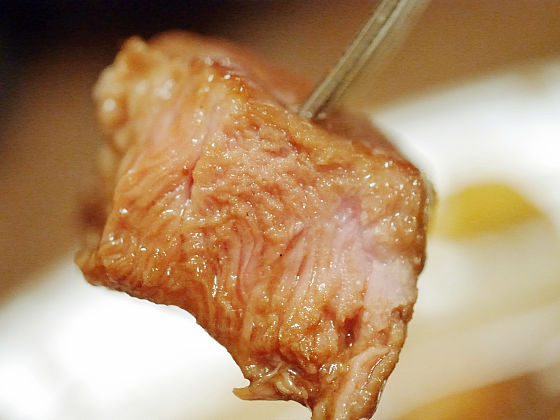 Because it became the last person, I was a little worried about the part of the muscle, but it was not about "hard and can not bite".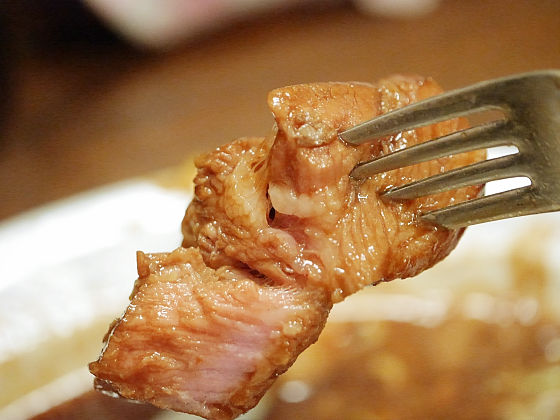 At the end, lean body remained. Although I was a bit nervous, it is safe and safe. Although I could not change the rice, it seems that if you are a hungry adult man you can finish it without problem.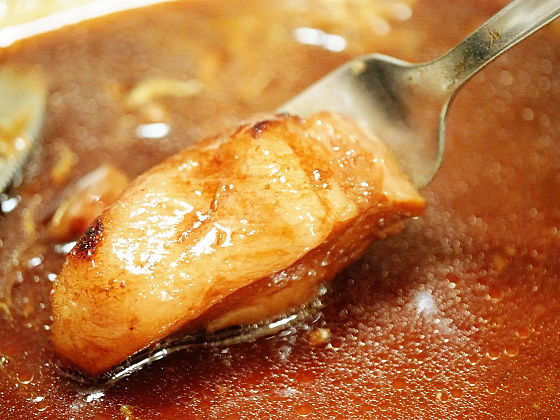 Finally I finished drinking miso soup.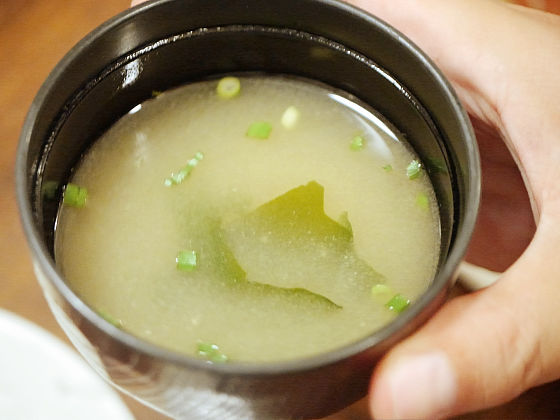 Osaka Tonteki is open from 11 o'clock to 21 o'clock in all stores, closed on Sundays and public holidays at 20 o'clock. It is recommended when you want to eat meats.