A stylish bicycle bell "Oi" that pursued beauty with the momentum that pours out the concept of Bell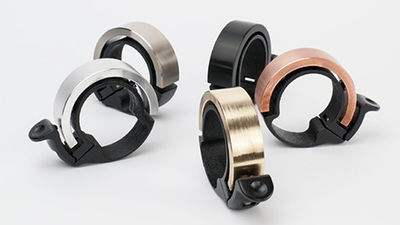 A bicycle bell pursuing a beautiful and stylish look with beautiful and stylish appearance that the bell of a bicycle is bad appearance and sound is bad, and an elegant sound like an angel's ringing bellOi"is.

"Oi": The bike bell that does not look like a bike bell. By Knog - Kickstarter
https://www.kickstarter.com/projects/-oi/oi-the-bike-bell-that-doesnt-look-like-a-bike-bell

It is said that the bell of a bicycle was invented in 1877, but until the modern age where technology rose to such a degree that a rocket flew in the moon and a sheep clone was made, the bicycle bell had almost the same shape as the invention as it is. "What if the bicycle bell is not in the shape of a dome?" Was made with the idea of ​​... ...



It is a kind of ring that adapts to the handle of a bicycle, it is a kind of iron harpGlockenspielIt was a bicycle bell "Oi" that can sound the tone of.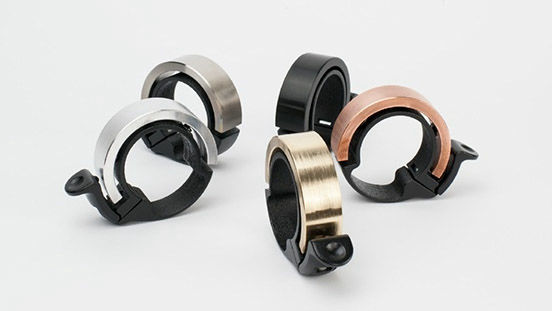 It actually looks like this when attached to the handlebar.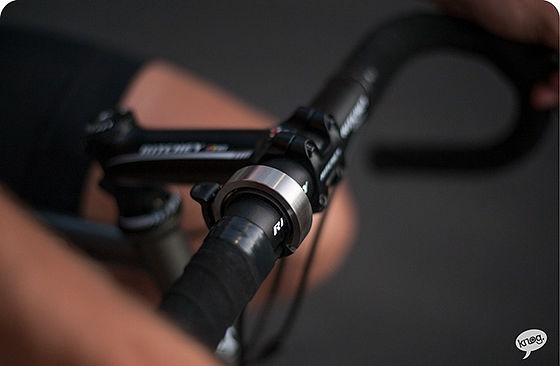 It is a simple design that does not catch on as long as you do not know that you are wearing a bicycle bell, but you can warn with a beautiful treble "Keene" firmly once you start pinning.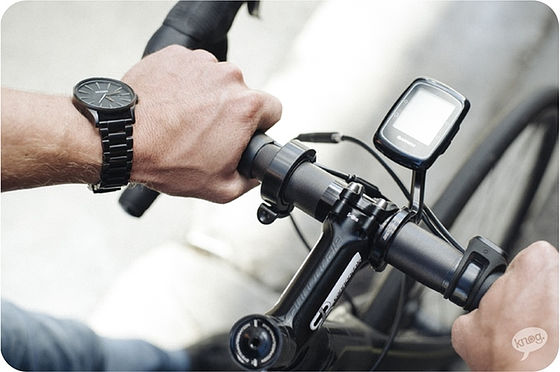 You can watch the state and tone that actually sound Oi in the middle of the following movie.



The size of Oi is two sizes of "S" and "L", it can be attached to the handlebar with L size of 25.4 mm / 26 mm / 31.8 mm, and the weight is 25 g. It is for handlebar with S size 22.2 mm, weight is 18 g. It is easy to install with a single screwdriver.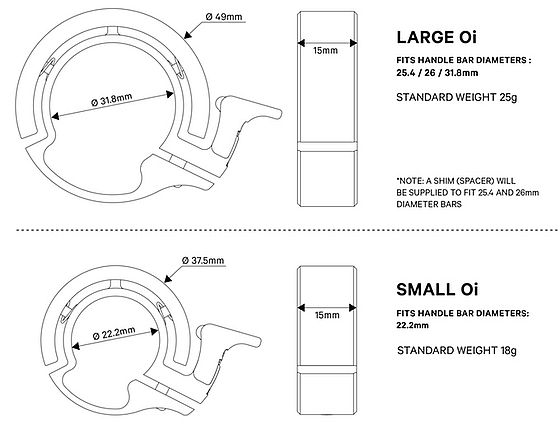 In addition, Oi is seeking investment with Kickstarter towards commercialization, and it has invested over A $ 700,000 (approximately 61 million yen) which far exceeds the target investment of 20,000 dollars (about 2.2 million yen) I will. You can get "Oi: STANDARD" made of aluminum by investing 26 dollars (about 3000 yen) and you can choose the color of aluminum (silver) · copper (brown) · brass (gold) · black (black) and S or L size Can be selected. In addition, you can get titanium "Oi: TITANIUM" with a capital of 47 dollars (about 5300 yen).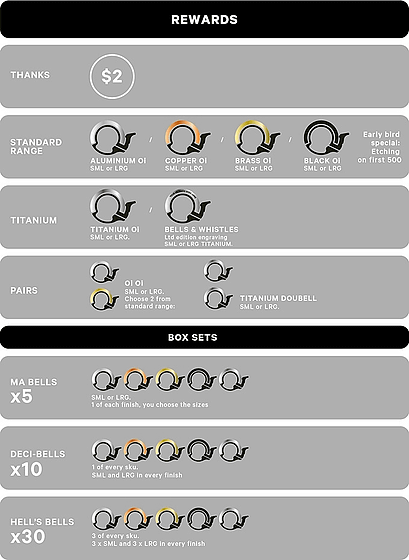 Product shipments are planned around August 2016, and a separate $ 5 (about 560 yen) is required for shipping to Japan. The deadline for the project is 8:31 AM on Wednesday, March 30, 2016.