The world's first titanium made guitar "Gittler guitar" which removes the head and body and becomes a synth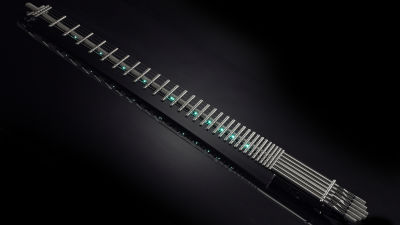 Generally speaking, the timbre of a guitar made of wood changes depending on the material, so which material guitar to choose is important for guitarists. I made such a guitar for the first time in the world with a titanium alloy, a guitar of innovative design which removed the body and head "Gittler guitar"is.

The World's First All Titanium Guitar - With No Body Or Neck by Russell Rubman - Kickstarter
http://www.kickstarter.com/projects/gittler/the-worlds-first-all-titanium-guitar-with-no-body

The whole picture looks like this. Even looking at a pattem design that does not look like a guitar.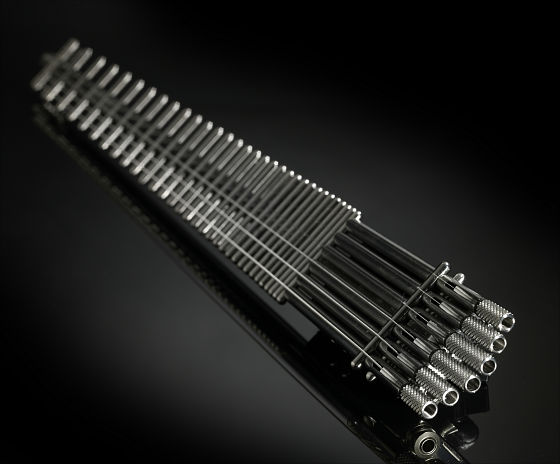 It is made of titanium alloy 60E (Grade 23) and weighs just 3 pounds (about 1.36 kg). It means that it can be used semipermanently without rusting or breaking.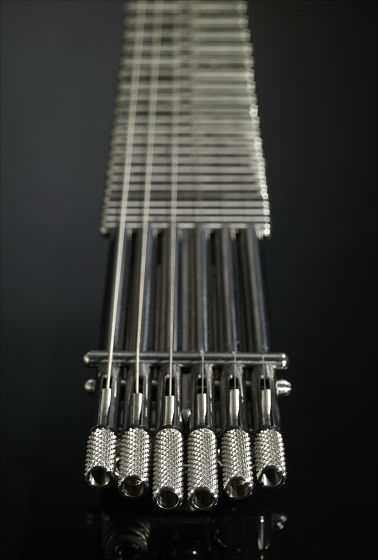 The back side looks like this.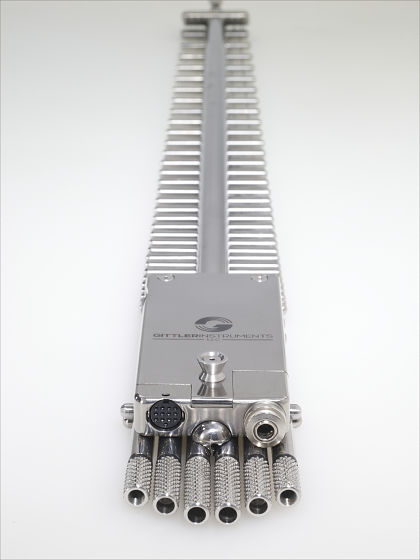 Headless design guitar alreadySteinbergerAlthough it is on sale, Gittler guitar has no head and body, novel design called only neck.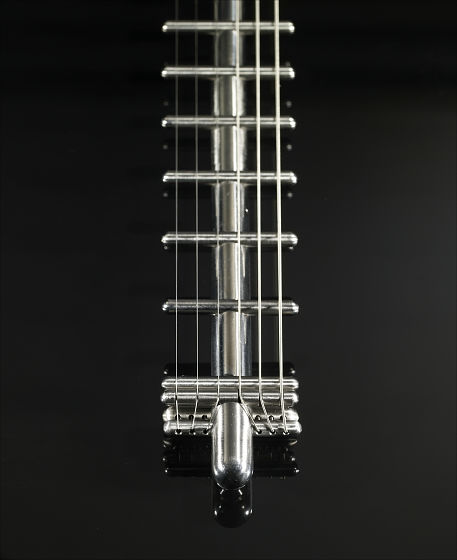 Each string has six independent pickups, and external connection is standard Phone terminal and Roland GK terminal (13 pin DIN type). Compatibility with Roland products is 100%GR-55Connectable with guitar synths such as.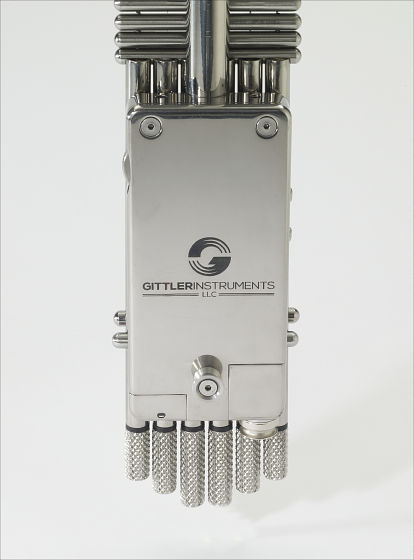 Equipped with LED lights on frets.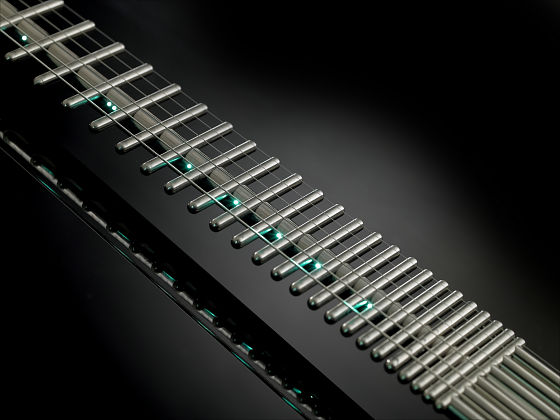 Treble (treble) and bus (bass) can be switched with two tone controls.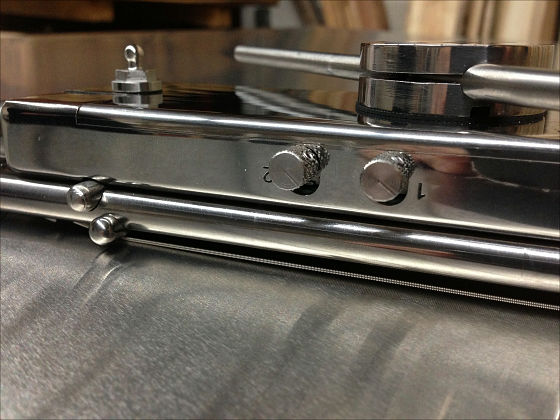 Balance arm that can rotate 360 ​​degrees is also standard equipment.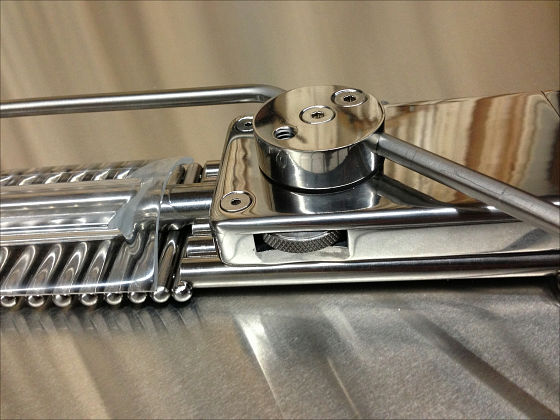 A breakout box dedicated to controlling the LED light is available separately.



In addition, you can check the movie actually playing Gittler guitar from the following.

Synth Guitar Made of Titanium? Must see ... - YouTube


Gittler guitar is usually $ 4,995 (about 490,000 yen), a classic model Gittler guitar and a set of 295 dollar breakout boxes for only $ 10 ($ 200,000) It is possible to get at 3,995 dollars (about 390,000 yen) with the investment of yen) as the down payment. The deadline is until 15:48 on November 14 in Japan time.