"ROCKI PLAY" which connects wirelessly with smartphone, and can play high quality sound & smooth music with every speaker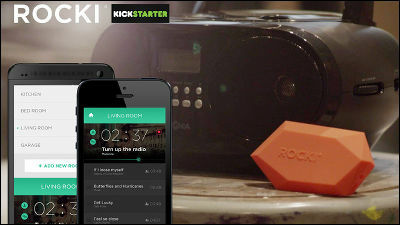 In a room to listen to music from a smartphone or MP3 player, using a speaker with Bluetooth is convenient to operate with cordless, but there are also disadvantages as it takes time to pair, speech quality is bad, and convenient. Products developed by those who felt stress on such Bluetooth-equipped speakers are "ROCKI PLAY", which is structured like a Wi-Fi receiver, and if connected to ROCKI PLAY at any speaker smooth & smooth from smartphone & You can enjoy playing music easily and wirelessly.

ROCKI Wifi Music System, From Every Phone, To All Speakers by ROCKI - Kickstarter
http://www.kickstarter.com/projects/rocki/rocki-wifi-music-system-from-every-phone-to-all-sp

You can check what kind of product ROCKI is from the following movie.

ROCKI Wifi Music System, From Every Phone, To All Speakers by ROCKI - Kickstarter


Wi-Fi 802.11b / g / n compatible ROCKI PLAY can be used by connecting to iOS or Android device via Wi-Fi.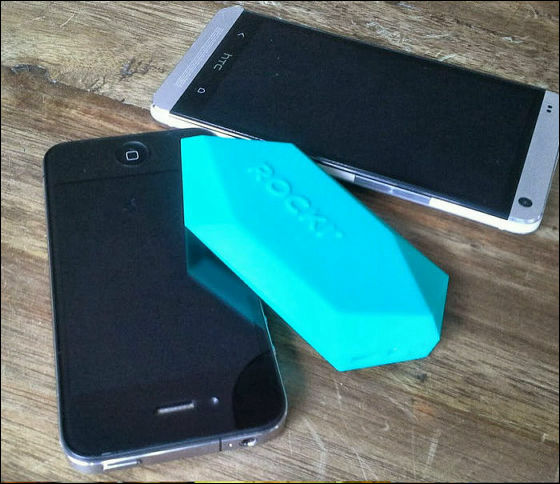 The size of ROCKI PLAY is 92 x 54 x 17 mm, the size is 48 grams and fits snugly into the palm.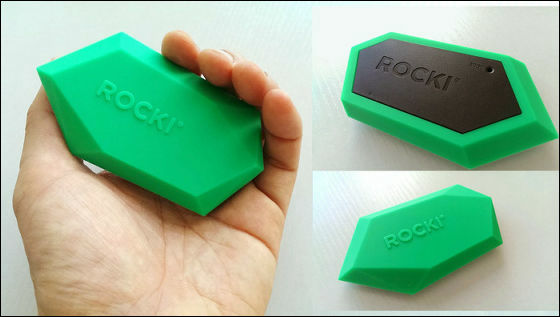 Just by connecting ROCKI PLAY to the speaker, if you can connect to Wi-Fi, such as living room, bedroom, bath, etc., you can enjoy playing music wirelessly from the smartphone. Since ROCKI PLAY corresponds to 3.5mm audio cable and RCA audio cable adopted by most speakers, it can connect to any old speaker.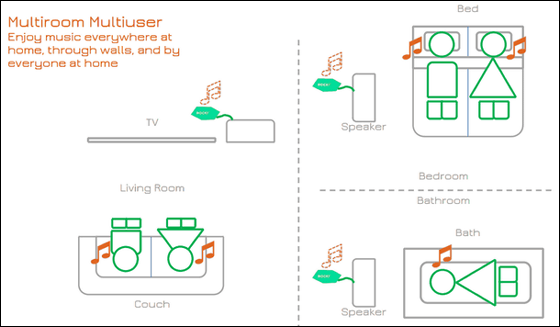 If you connect ROCKI PLAY to a speaker such as a radio cassette with an audio cable, you can control it from the smartphone via Wi-Fi, so it will not take trouble to move all the way and operate volume and selection music.




The appearance of actually using prototype of ROCKI PLAY can be confirmed from the following movie.

ROCKI | Working prototype final design - YouTube


In the movie, I tested with green ROCKI PLAY. Two cables are extending from ROCKI PLAY, one is connected to the speaker and the other is connected to the outlet.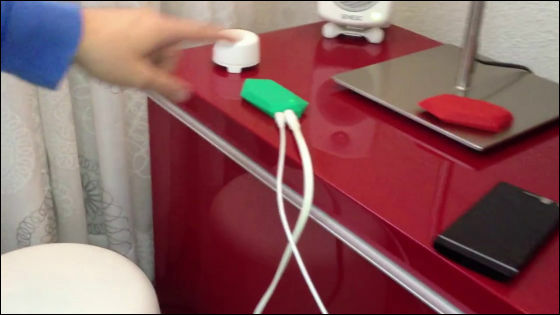 After confirming that ROCKI is connected to the speaker, start up the application exclusive to ROCKI on the smartphone. ROCKI exclusive application corresponds to iOS · Android.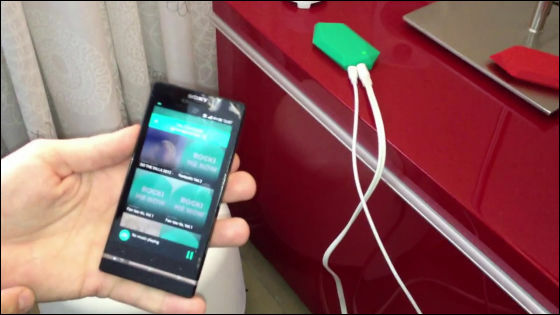 When playing music from smartphone's ROCKI exclusive application, music began to flow from the speaker. Sound quality is also good, it never took time to connect. ROCKI exclusive applications are able to play MP3, FLAC, WAV, AIFF format music files.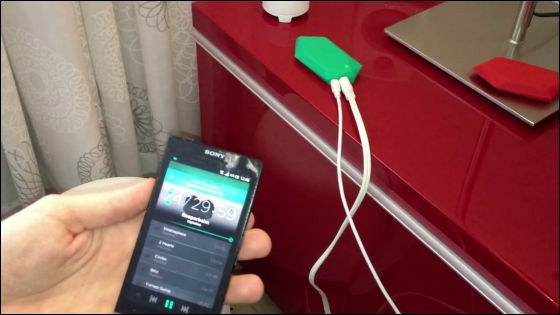 ROCKI PLAY can choose from seven different colors.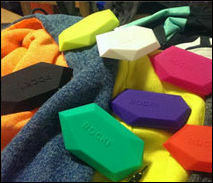 Although ROCKI PLAY is currently soliciting investment with Kickstarter for commercialization, as of December 17, 2013, the target amount of 50,000 dollars (about 5.15 million yen) has been achieved, and commercialization It is almost certain. It is possible to get one ROCKI PLAY · 3.5 mm audio cable and 1 RCA audio cable · 1 USB cable · 1 charger with capital contribution of 49 dollars (about 4900 yen) or more, also supports mailing to Japan, The shipping cost is 15 dollars (about 1500 yen). The deadline is 18 o'clock on Friday, December 20 th in Japan time.