"GTar" that anyone can use the iPhone to play the guitar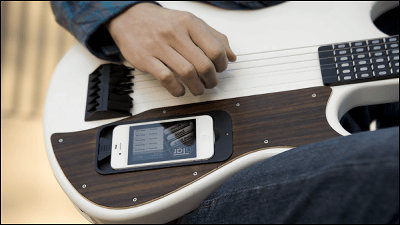 In order to play favorite songs on the guitar it takes time to learn and practice the code, but even people who have never touched the guitar can immediately play a favorite song on the iPhone guitar "GTar"is.

GTar: The First Guitar That Anybody Can Play by Incident? Kickstarter

"GTar" makes it easier for beginners to play their favorite songs using iPhone and applications.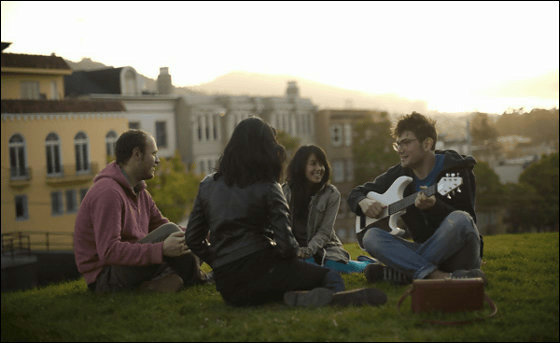 GTar has a function called "SmartPlay" that does not sound if you hold down the wrong code, so there is no fear of playing a horrible performance.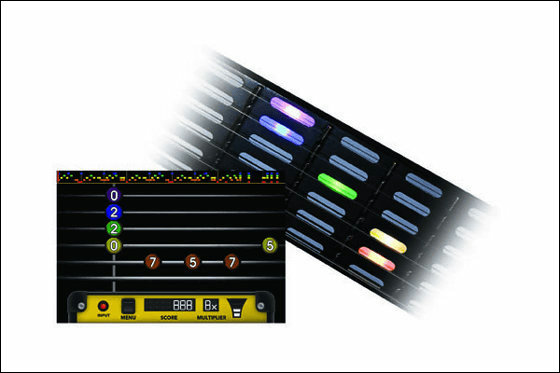 GTar can be used on iPhone 4 / 4S. Guitar case, strap, USB charger, USB cable, two replacement strings, three picks, line out headphone adapter are included.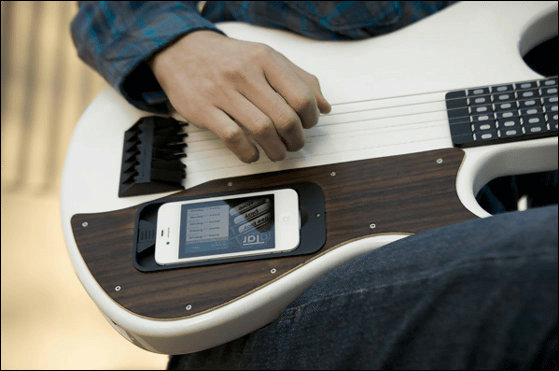 The gTar movie is from the following.

Introducing the gTar - YouTube


When playing, first put the iPhone in the gTar dock.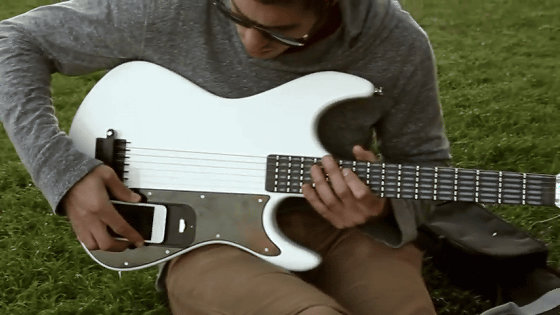 Activate the downloaded application ... ....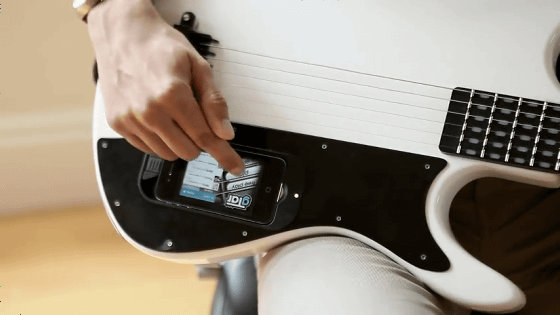 Choose your favorite song from the list.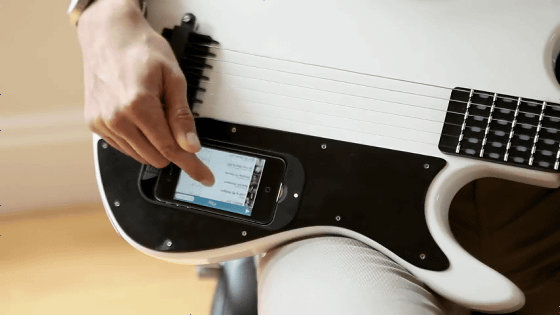 You can choose what suits you from the three courses "Easy" "Medium" "Hard".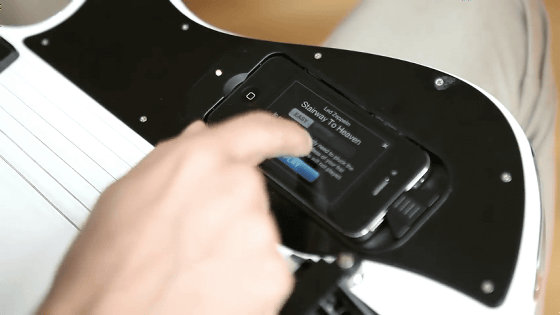 Then the music is displayed on the iPhone like this.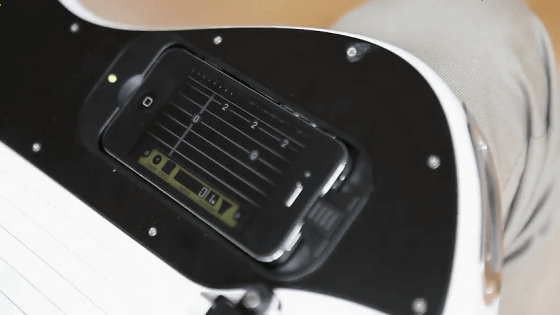 GTar is equipped with LED lights so that you can see where you should hold at a glance. So, even people who do not remember the code can play.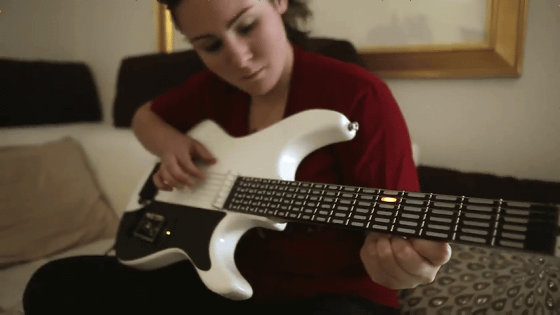 GTar can be recharged by connecting the USB cable to a PC or an outlet. Approximately 6 hours to 8 hours can be used with full charge.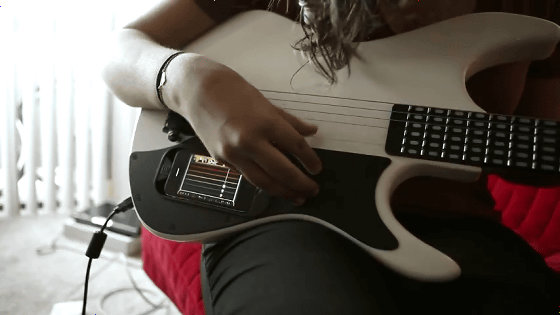 Let's play the song that was playing with "Easy" with "Medium" when you get used to it.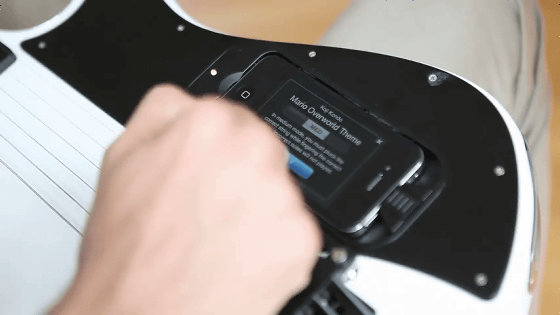 Since the LED light leads "Medium", there is nothing to become a musical performance.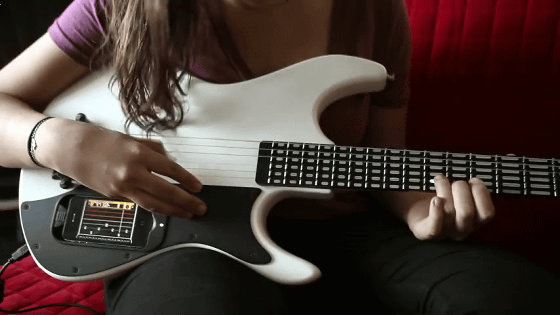 People who graduate from "Medium" will switch to "Hard" mode.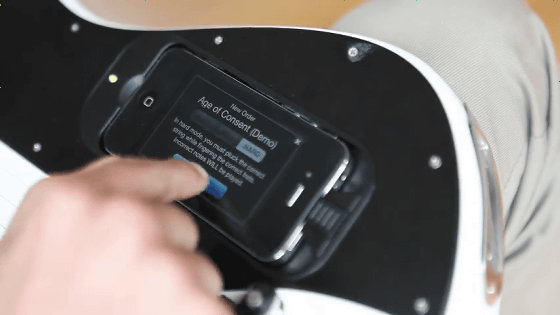 The LED lights will light, but unlike "Easy" "Medium", the "SmartPlay" function is turned off in "Hard". So you can play as you like.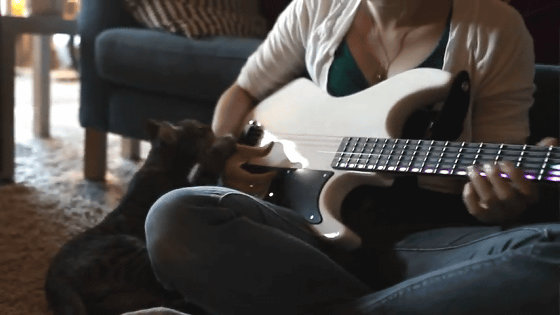 Also, selecting "Free Play" can also be used as a regular guitar.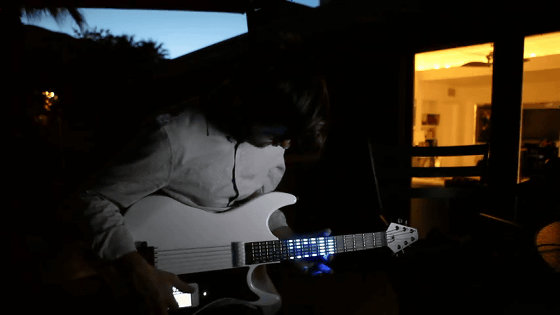 Change the type of guitar, choose modes such as keyboard, synthesizer, drum ... ....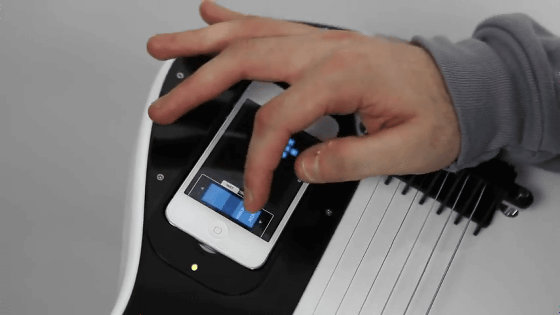 It is also possible to add an arrangement with a chorus or echo.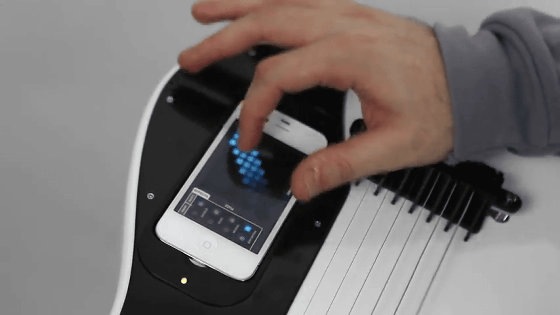 Even people who have never touched the guitar can play, so I bought a guitar, but I am tired of practicing and do not worry about fertilizing the tans as it is .... No worries.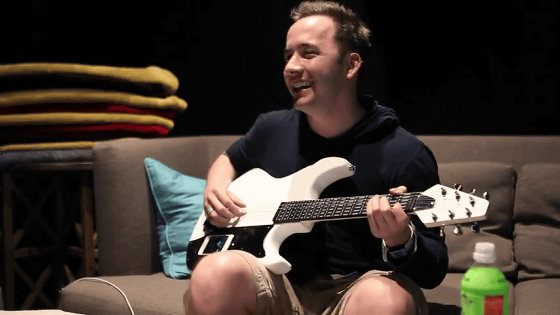 GTarKickstarterWe are seeking investment by the deadline of June 25th in the project. I want it! A person who says it is possible to receive one white gTar when the product is completed by investing 399 dollars (about 30,000 yen). The shipping fee is 10 dollars (about 800 yen) in Canada, and 60 dollars (about 4800 yen) in other cases.