Bluetooth speaker "OM / ONE" playing sound while floating in the air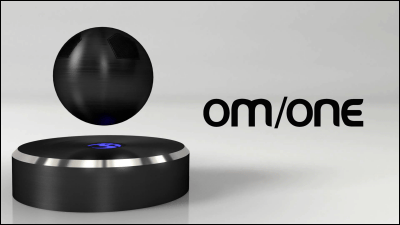 Often I often see speakers that can play music from smartphones etc. with built-in Bluetooth, but Om Audio's "OM / ONEIt is probably a speaker floating in the air that seems to have never seen anyone.

Om Audio
https://omone.tilt.com/om-one

What kind of products and how OM / ONE floats can be understood by looking at the following movies and so on.

OM / ONE: The world's first levitating bluetooth speaker


"OM / ONE" becomes the speaker partSpeaker OrbAnd the foundationBaseIt is a floating Bluetooth speaker consisting of.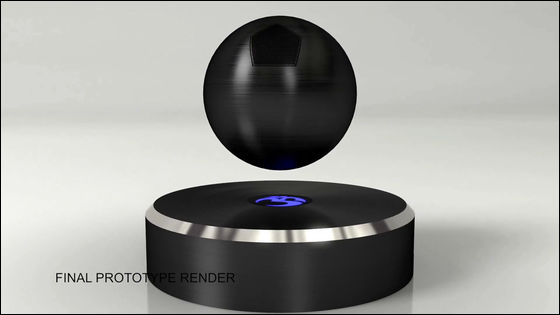 The diameter of the speaker is about 9 cm, the maximum height including Base is about 16 cm, and it has become the size perfect for use on the desktop. The weight of the speaker is 340 grams and it is lightweight.



The mechanism by which the speaker floats is made by using magnets as mostly expected, and it is based on the repulsive force of the magnet built in both Base and Speaker Orb.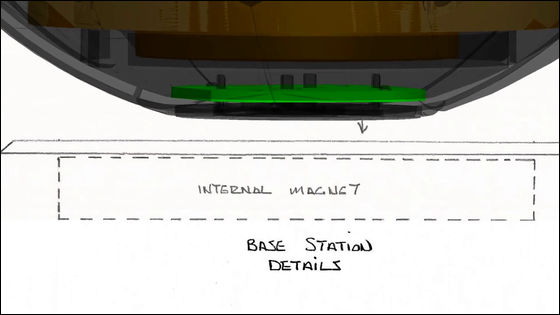 The height rising from Base is 3 cm.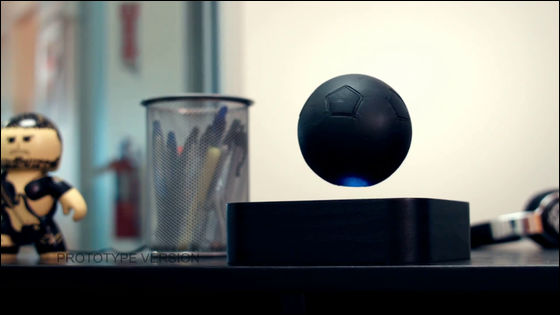 Speaker Orb has built-in lithium-ion battery, so you can carry it anywhere. Up to 15 hours continuous playback is possible.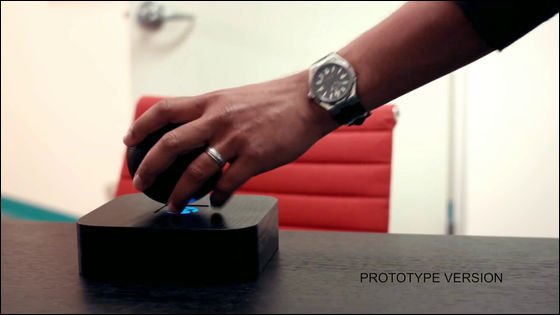 The sound is designed to be reproduced from the net part provided in Speaker Orb. Also, since the microphone is built in the main body, it is also possible to use it as a speakerphone when a call comes in.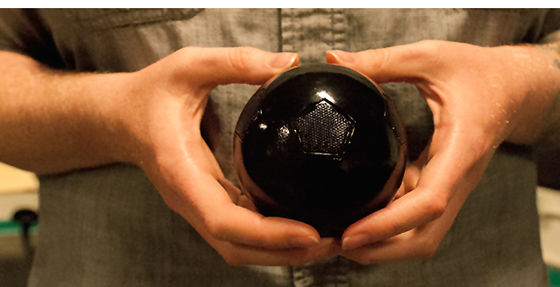 The structure of the main body including Base is feeling as shown in the figure below, and you can see that one small unit is contained in Speaker Orb. In terms of audio, the enclosure containing the speaker unit is floating (= fluffy) should have a great influence on the sound quality, but it is a concern as to how it is being processed .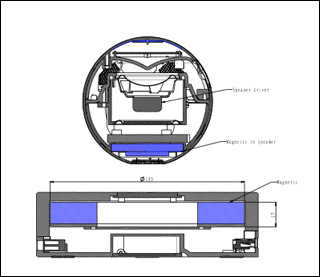 OM / ONE can also be used as a stereo speaker by linking two. It is said that the connection between the two units is of course done wirelessly.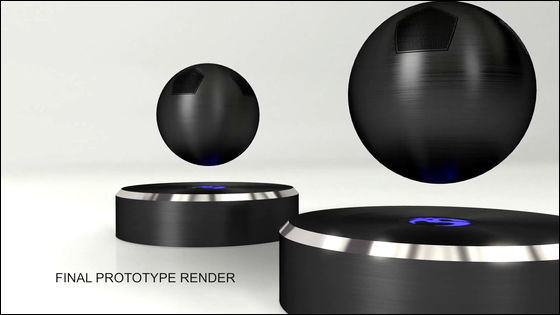 Other spec concerned are as follows.

OM / ONE · Speaker Orb
【Body dimensions】
Size: Diameter 9.1 cm
Weight: 340 g

【audio】
Driver: 75 mm full range unit
Microphone: Built-in microphone for calling (IEEE 1329 Type 1 compliant speakerphone)

【Power supply · Battery】
· Touch sensor type ON / OFF button
Built-in lithium ion battery
· Longest playing time: 15 hours (change depending on the volume)

【Bluetooth】
· Bluetooth 4.0 compliant
· EDR support
· Communication distance: Up to 10 meters

OM / ONE · Base
· Float Speaker Orb with built-in magnet
· Speaker Orb USB terminal for charging

【Body dimensions】
Size: 16 x 4 cm
Weight: 590 g
Speaker Orb Flying height: 3 cm
Total height: 16.2 cm
Total weight: Approx. 950 g

This OM / ONE is to be sold through unique cloud funding, unusual in manufacturers, and is now looking for investment on the site. It is possible to get one set of OM / ONE and a special T-shirt with a contribution of 179 dollars (about 18,000 yen). Also, if you invest 299 dollars (about 30,000 yen), you can get a set of special T - shirts as one set with OM / ONE wearing a design like a mirror ball. The shipping cost is 10 dollars (about 1000 yen) in the case of the US domestic and 20 dollars (about 2000 yen) in the case other than the US.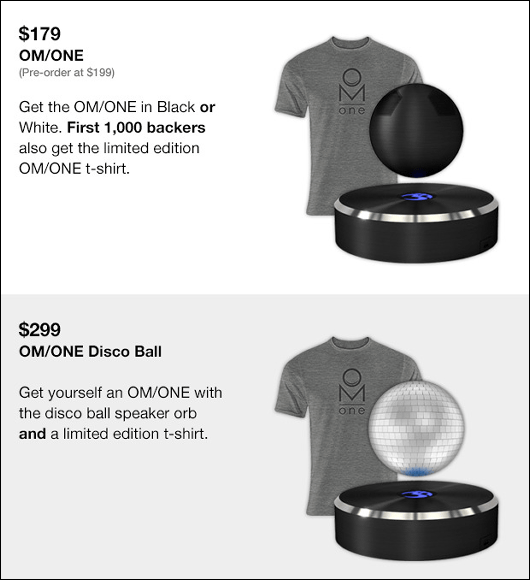 If you want to get 2 OM / ONE, it is $ 329 (about 33,000 yen). $ 529 if you want a mirror ball version (about 53,000 yen). The shipping fee is $ 20 (about 2000 yen) in the US, and $ 40 (about 4000 yen) in cases other than the US.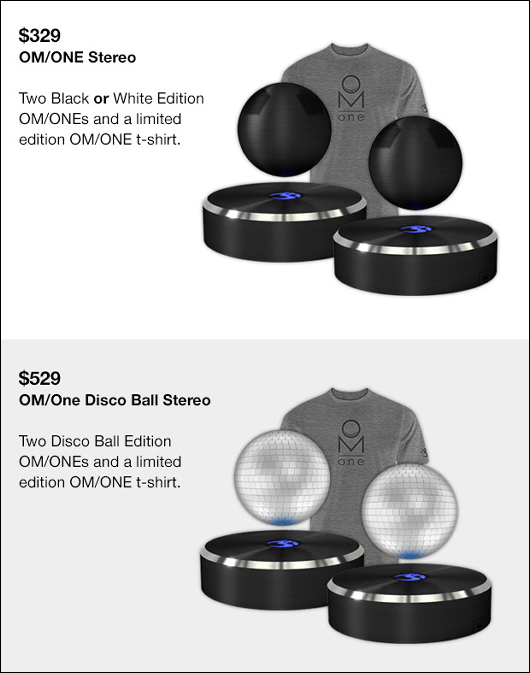 In addition, it is possible to get two sets of OM / ONE which changed the body color to your favorite color when you invest 1,000 dollars (about 100,000 yen). In the case of $ 3,000 (about 300,000 yen), you can get the right to dine with the development team by adding 2 sets of OM / ONE of your choice.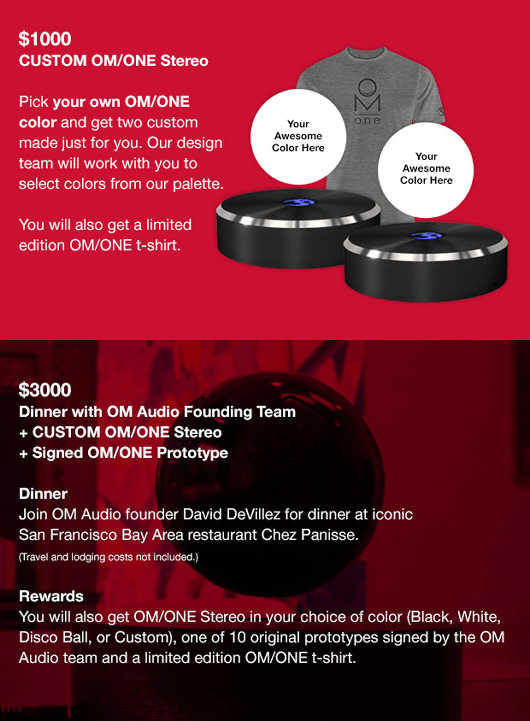 Although the deadline of the contribution is not specified, since the number of days left on August 13 as of the time of article writing is 49 days, it seems that the recruitment deadline is around September 30 as calculated. The shipping time is scheduled for December 2014.