Audio amplifier "Sprout" specializing in enjoying sound with just simple operation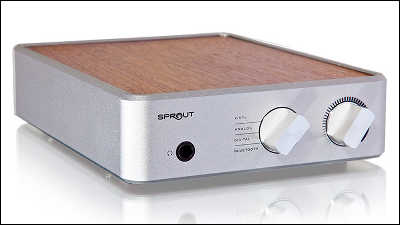 High-end audio equipment manufacturer based in Colorado, USAPS AudioCompact development developed byIntegrated Amplifier"SproutIs equipped with analog input, digital input, Bluetooth input, compatible with record playback, products that can enjoy music with a simple operation that only adjusts the selector and volume. Such "Sprout" is the cloud funding site'sKickstarterWe are looking for investment in.

Audio | Product Categories | PS Audio
http://www.psaudio.com/product-category/audio/

Sprout: HiFi Stereo Amp that transforms the way you listen by PS Audio Sprout - Kickstarter
https://www.kickstarter.com/projects/2022604828/sprout-hifi-stereo-amp-that-transforms-the-way-you

What kind of product Sprout is like is understood by seeing the following movie and so on.


A state of the living room gathered up beautifully. A record player is placed on top of the rack.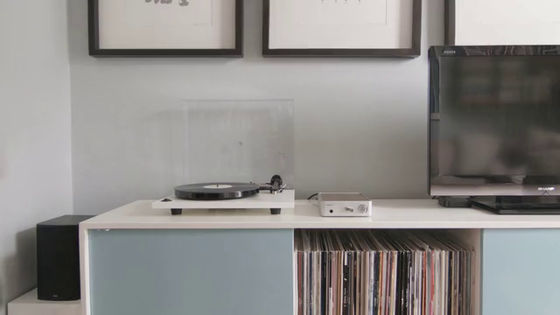 Drop a needle in the record ......



Set the knob of the device placed next to the player to "Vinyl (record)". This device is "Integrated Amplifier" Sprout which can enjoy music with a very compact size and simple operation.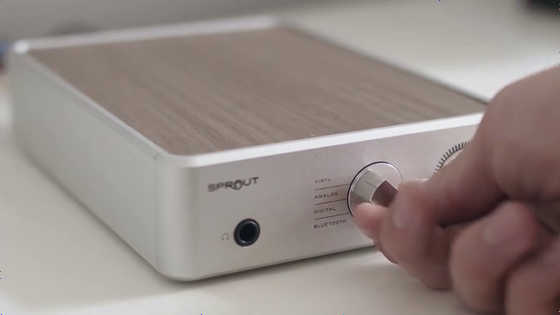 Scott McGovern of PS Audio Company who developed Sprout. PS Audio is an audio equipment manufacturer founded in 1973, Sprout is a new brand of the company which was newly launched. Sprout of the Integrated Amp was developed as the first step of the new brand.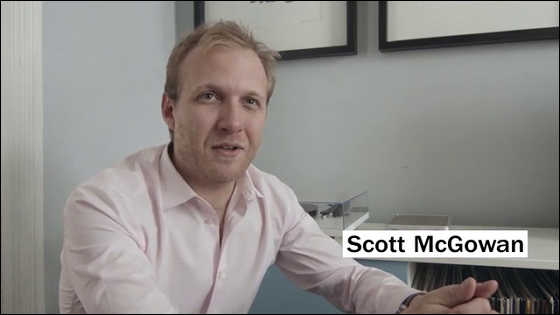 Sprout is a very simple design with only two "sound source" and "volume" knobs on the compact body. It has a headphone jack and you can also enjoy music with your favorite headphones.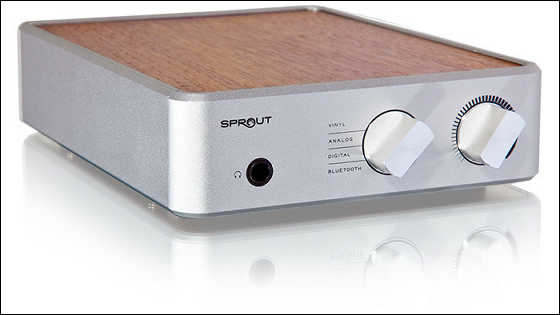 I / O system is gathered on the back. Analog, digital as well as terminal, to play the record playerPhono equalizer amplifierIt seems to be said that it appears that it aimed at enjoying music more.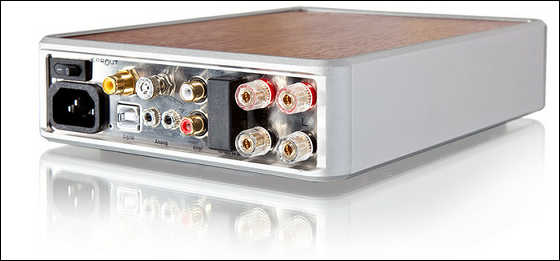 The concept is "What do you want to listen to and how much do you want to listen to?" (What do you want to listen to, and how loud?) ", And complicated input / output settings and sound quality adjustment etc are all omitted It is. McGover: "I can hardly tell you how the four stroke engine for a car works, but I can drive a car, I think the audio should be the same as that." And expresses the aim of Sprout.




Generally speaking of the pli main amplifier for audio it has many knobs and buttons ......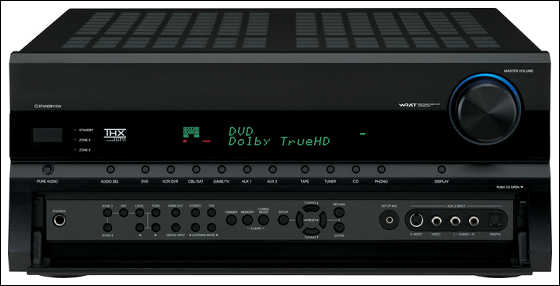 Terminals are lined with narrowing on the back, so it is not too complicated for unfamiliar people.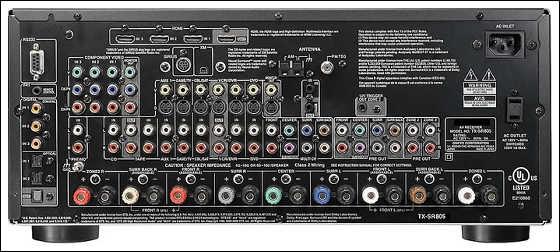 Sprout is an amplifier designed to exclude such confusion and purely enjoy music.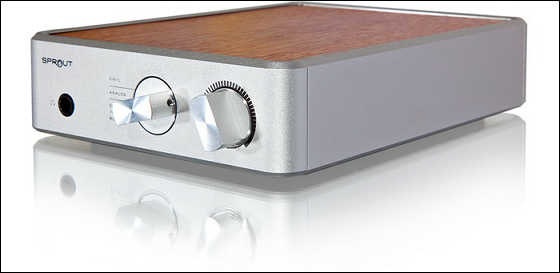 Four input terminals are prepared. In addition to the record player mentioned above ......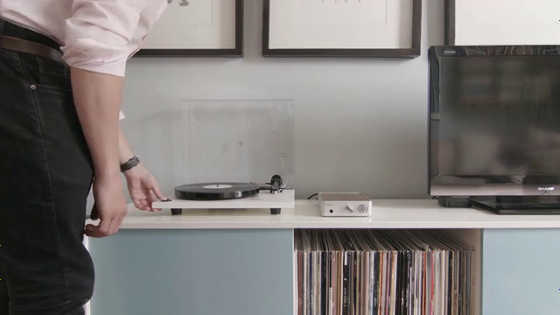 It is also possible to connect a TV or the like using analog input using 3.5 mm mini jack.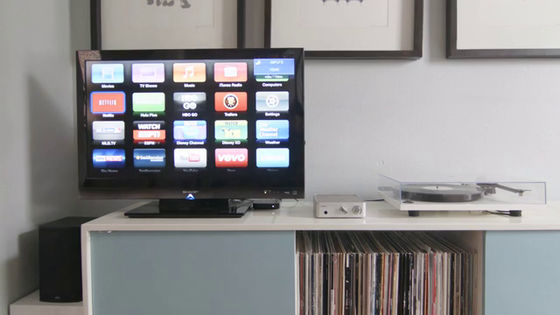 Connected to the PC via USB, up to 192 kHz / 24 bitsHigh resYou can also enjoy the sound quality.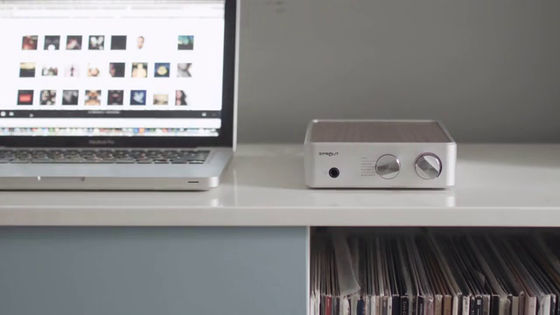 It also supports music playback via Bluetooth connection. The transmission method isAptXIt adopts, and it has become a design that put emphasis on sound quality.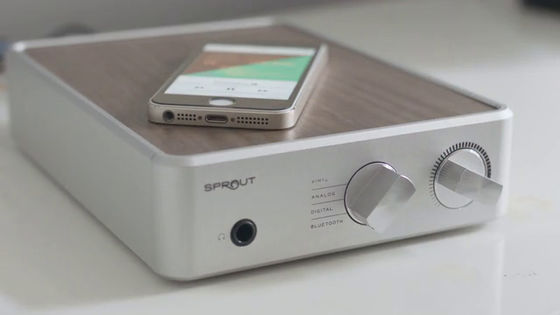 When playing back not only general household speakers, but also by using analog output is reflected in the imageINFINITY IRSIt is also possible to sound a large system like.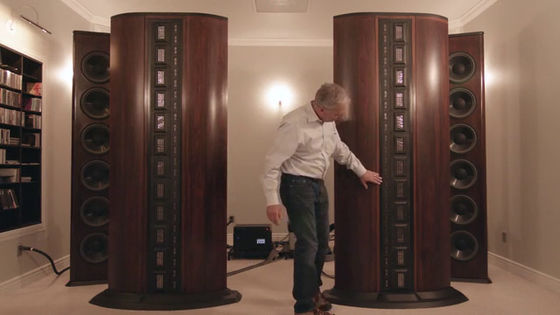 Also equipped with a 6.3 mm headphone jack on the front of the main unit.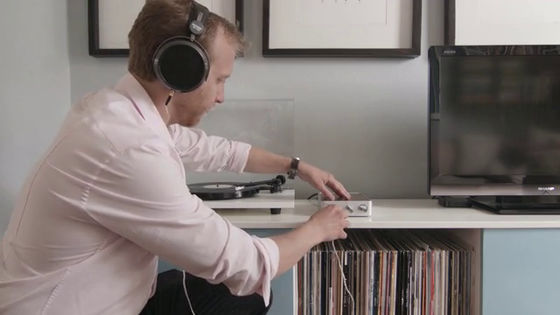 Adapter that converts 3.5mm stereo mini-jack to 6.3mm stereo standard plug is included in the product, so you can also enjoy music by using your favorite earphone which you used with smartphone etc. as it is .



Sprout's specifications are as follows.
· Body size · Weight: Width 15.2 × depth 20.3 × height 4.4 cm · 1.8 kg
·input: Record input (for MM type cartridge only), analog (3.5 mm mini jack), USB (192 kHz / 24 bit), coaxial digital (up to 192 kHz / 24 bit), built-in Bluetooth antenna
· Amplifier output: 50 W (4 Ω)
· Total Harmonic Distortion Ratio(THD): 0.025% or less
· Headphone output: 500 mW (16 Ω), 425 mW (300 Ω)
· Analog output: 3.5 mm mini jack
· S / N ratio: 90 dB (A characteristic)
·Power supply: 120 V / 230 V (Specify the desired power supply when ordering)

This Sprout is looking for investment by Kickstarter of the cloud funding site, and about 30,000 dollars (about 30 million yen) investment at the time of article creation against the target amount of 36,000 dollars (about 3,670,000 yen) We are gathered. It is possible to get 1 Sprout by investment of 499 dollars (about 51,000 yen), a shipping fee of 75 dollars (about 7700 yen) is required separately for shipping outside the United States. The price at the time of marketing is scheduled for 799 dollars 99 cents (about 82,000 yen).

The deadline for investment is 23:29 on July 16 (Wednesday) in Japan time, the shipping time is scheduled for October 2014.

Sprout: HiFi Stereo Amp that transforms the way you listen by PS Audio Sprout - Kickstarter
https://www.kickstarter.com/projects/2022604828/sprout-hifi-stereo-amp-that-transforms-the-way-you