Boncho dedicated poncho "BONCHO" which can be deployed like an umbrella and can not get wet from the handlebars to the legs


When riding on a bicycle, you will be wearing kappa so that you do not let the umbrella go. However, it is difficult to always carry the upper and lower kappa, and there are many people who are having trouble with the unexpected rain during cycling. Developed for such bicyclist enthusiasts, a bicycle dedicated poncho that is easy to carry and wraps up to the handlebars is "BONCHO"is.

BONCHO, the bike poncho by VANMOOF - Kickstarter
https://www.kickstarter.com/projects/boncho/boncho-the-bike-poncho

It seems easy to understand how to deploy BONCHO like an umbrella, and wearing and running on a bicycle with the following movies.



No matter how much we check the weather forecast, rain is difficult to predict. If you walk away, you can deal with an umbrella ... ...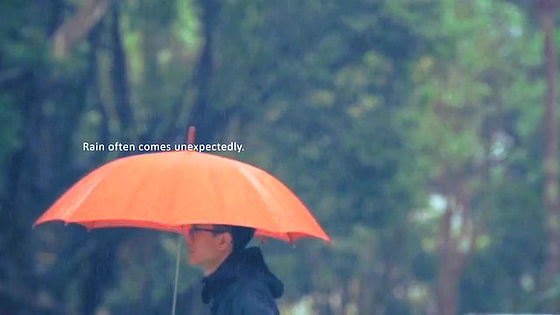 Since you can not drive an umbrella while driving a bicycle, you will be forced to choose whether to get soaked or stuck without rain gear.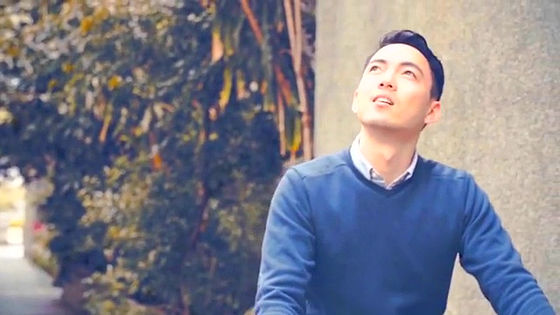 Poncho "BONCHO" which was developed for bicycles is useful in such cases. I usually store it in a compact bag ... ...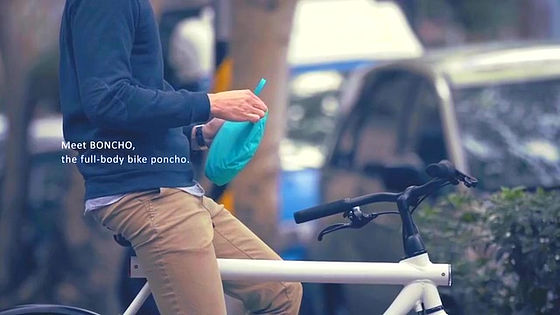 When opening the zipper, the contents expanded like a umbrella.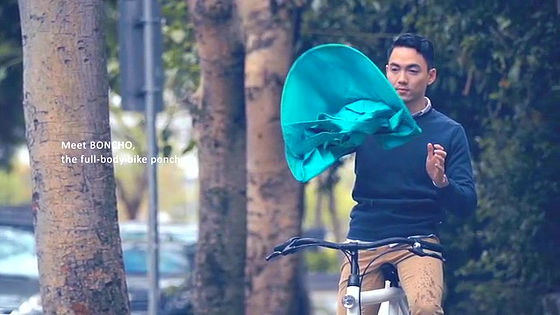 It can be used as a unique shape poncho if it hits from the head.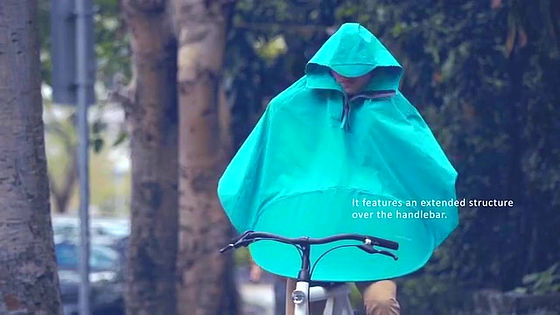 Looking from the back when running a cyclist wearing BONCHO like this. You can see that the handlebar is totally hidden inside BONCHO.



Due to the shape where the skirt spreads, it is designed not to wet not only the hands but also the legs during rainy weather.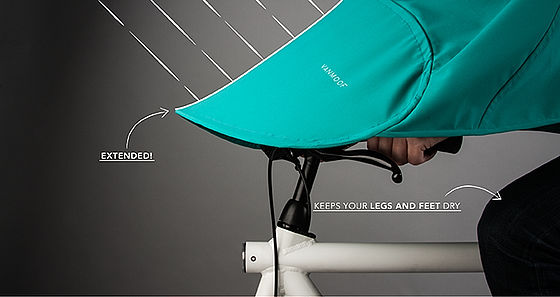 It protects your head as well.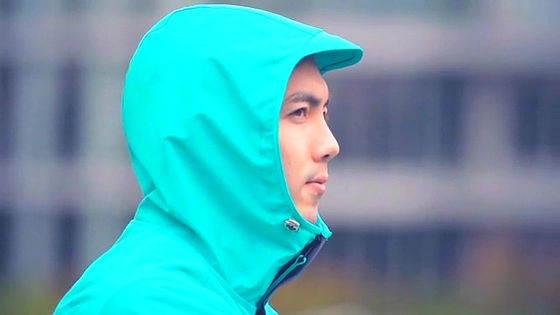 Looking at the state of running from the side is like this.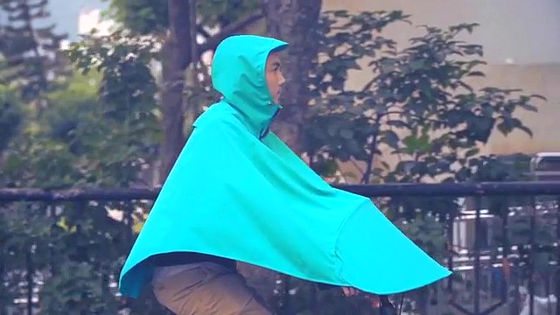 Of course water repellent waterproof material.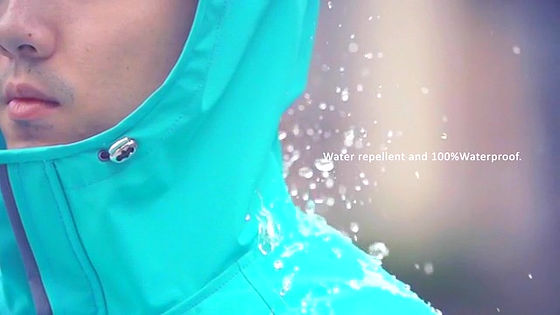 Even if it gets suddenly rain, if you can go home without becoming soaked, you can fold it to the original compact size OK.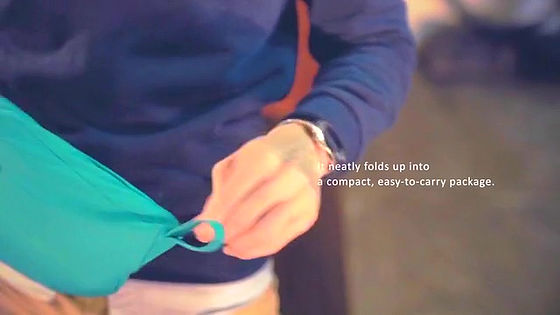 The folding method is as follows, BONCHO is deformed as it is like a bag. If you attach a special rope, you can attach it to the frame of the bicycle.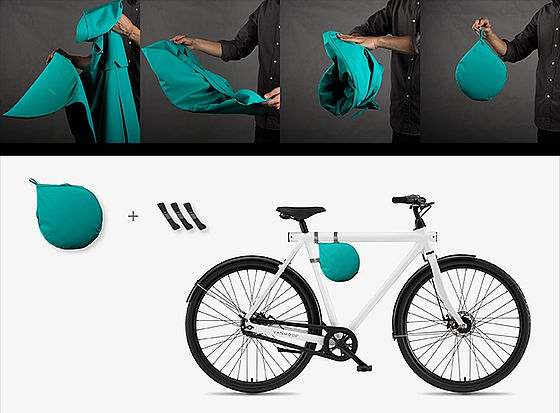 BONCHO is now looking for investment with Kickstarter for commercialization, already over 90,000 euros (about 11.5 million yen) is gathered for the target amount of 15,000 euros (about 2 million yen) I will. BONCHO is wearing at 55 euros (about 7000 yen), 2 BONCHO at 99 euros (about 12,000 yen), 10 BONCHOs at 495 euros (about 63,000 yen) plus a dedicated hanger 1 , 1238 euro (about 158,000 yen), BONCHO 25 wearing and you can get the print service of your favorite logo. The size can be selected from "S (155 - 170 cm)" "M (170 - 185 cm)" "L (185 - 200 cm)".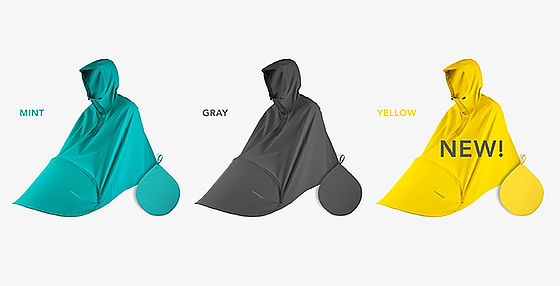 Shipping to Japan requires 10 euros (about 1200 yen) as a shipping fee separately, and the shipment of products will be around March 2016. The deadline for investment is 16:56 on Thursday, January 21, 2016.

BONCHO, the bike poncho by VANMOOF - Kickstarter
https://www.kickstarter.com/projects/boncho/boncho-the-bike-poncho