USJ's "Advance Giant - The Real 2" which advanced giants evolved to completely original new 4D attraction fly around in three-dimensional maneuvering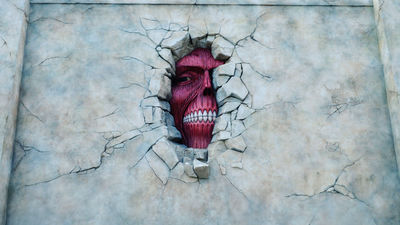 Cool content representing Japan in Universal Studios Japan, gathered "Universal · Cool Japan 2016Will be held in 2015. Among them, the attraction attracting attention is "Advance giant · The real 2"It is 4D attraction by the completely original new movie of only USJ, and it is said that it will fly around with giants while flying around with three-dimensional maneuvering, so I actually experienced it.

Advance Giant · The Real 2 | Universal · Cool Japan 2016 | USJ
http://www.usj.co.jp/universal-cool-japan2016/shingeki/

What kind of ride is "Advance Giant - The Real 2" can be seen from the following movies a little bit.

Advance giant · The real 2 / notice "desire" (Ellen · Rivai) - YouTube


Before experiencing the 4 D attraction of the attack giant The Real 2, we will observe the "clonoid" created by the world's best man-made reproduction technology.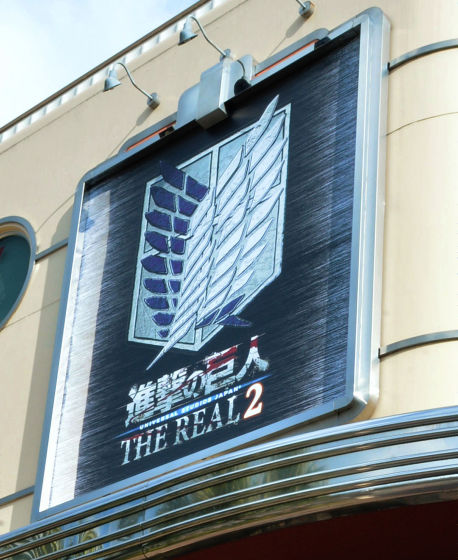 When entering the building, guests are doing something like Pashapasha.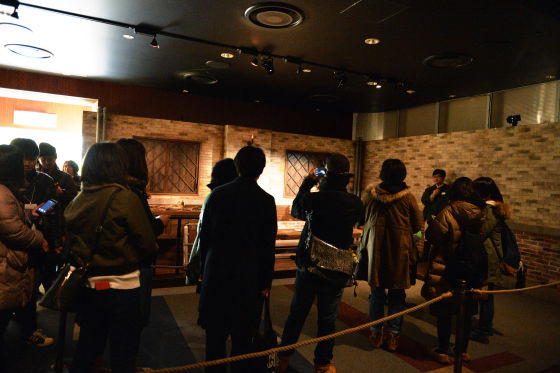 It is the leader of Levi sitting on the bench that the guests are cutting off the shutter.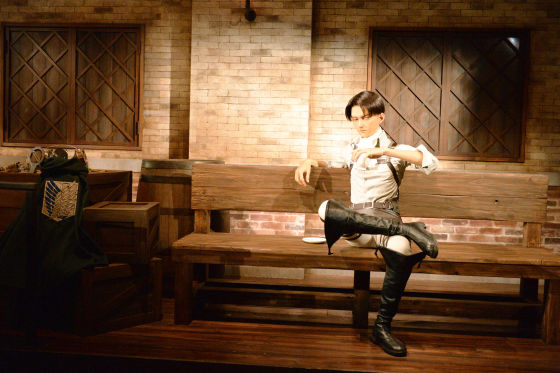 You can sit on the bench and take a commemorative photo with the leader of Rivai.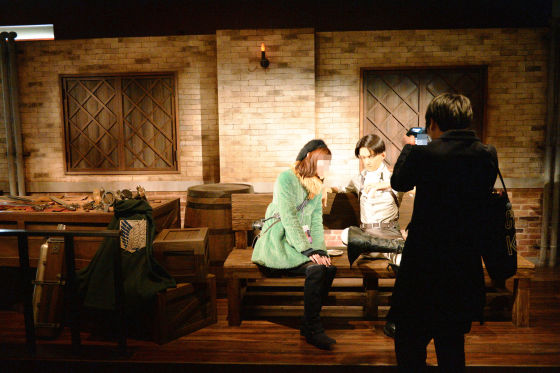 In addition to Mikasa and Armin, Ellen also appeared in clonoid this year. There seems to be many guests who think that Mikasa wants a three - dimensional mobile device attached to his waist.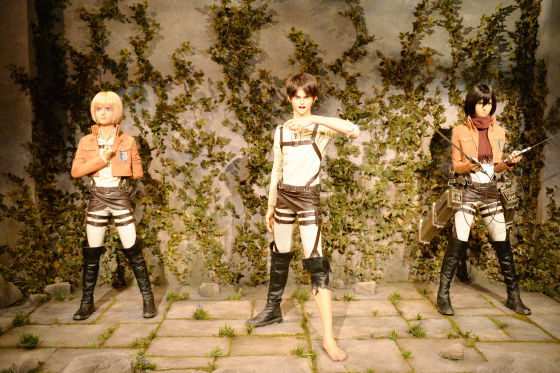 In addition, a full-size model of "wall giant" which is one of the greatest mysteries of the advancing giant is also being exhibited. If you are staring at the giant looking into the wall from the wall, your back will be choked.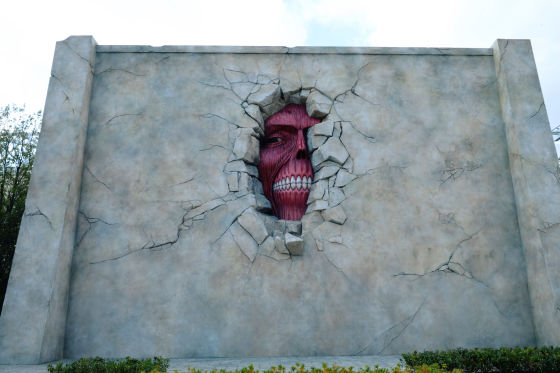 Discovered the predator giant that appeared also in Cool Japan in 2015. Commemorative photography is possible while tasting the fear of being preyed by the giant, and attention is focused on the elaborate making in the mouth.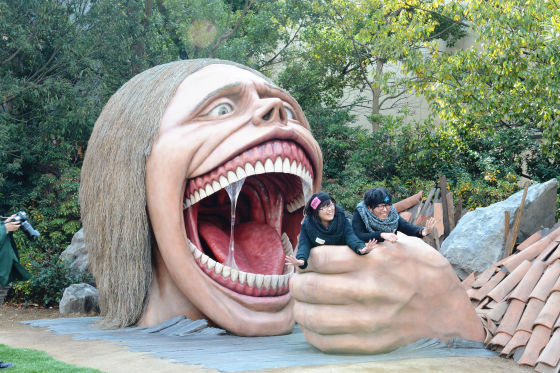 After observing the clonoid and the wall giant, I will finally experience the 4 D attraction of the advancing giant · the real 2.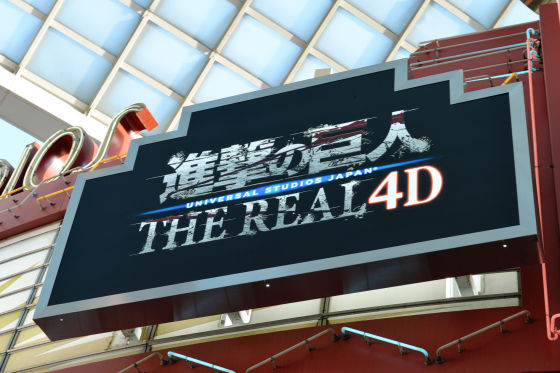 Inside the guests who joined the survey team were waiting for the fight with giants now or now.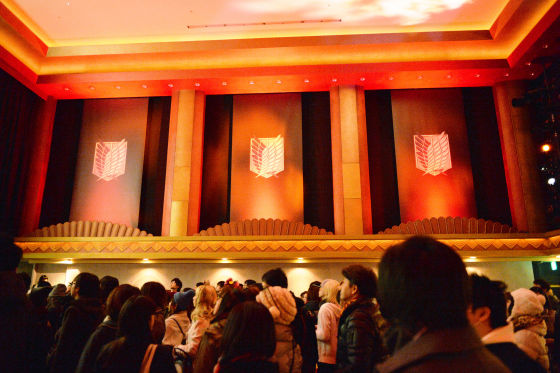 Ride, with Ellen, Mikasa, Rivai and others, wearing a three-dimensional mobile device and fighting fighting with the female giant is content. By interlocking the 3D image and the movement of the ride, it seems that it is really fighting while flying around with three-dimensional maneuvering, and it seems likely to move my body unintentionally when the giant's attack. The scenes feeling due to three-dimensional maneuvering has become a high-quality image that can only be tasted by USJ, and those who want to drive giants should experience it.



After the great fight, original goods ......



It seems to be good to get an idea of ​​the survey team by getting items that can only be obtained at USJ, such as "Sand & Pot made with Sasha stolen ham" and "Expedition water bottle".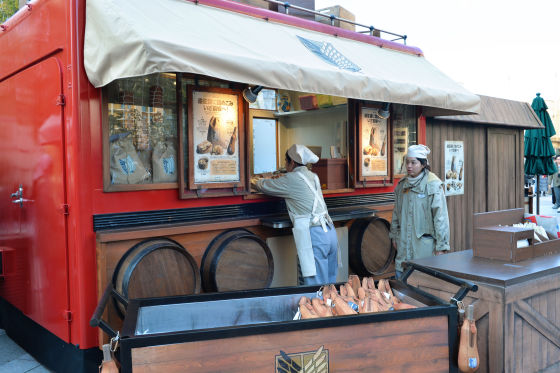 In addition, Universal · Cool Japan 2016 which can experience "Advance Giant · The Real 2" is held for limited period from January 15th to June 26th 2016, so anxious person should go to USJ early is.

The other rides of Universal · Cool Japan can be confirmed from the following.

I have experienced USJ's world-class ride "Kyary Pamyu Pamyu XR Ride" which allows you to experience Kyorie World with 360 degrees with VR headset - GIGAZINE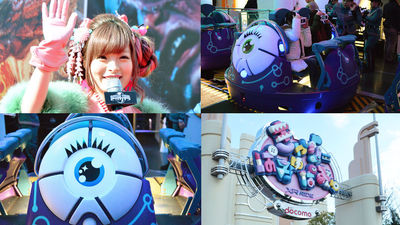 I have experienced "Monster Hunter the Real" where Rioleus · Jin Owega · Dinovaldo of Monkey rampage at USJ - GIGAZINE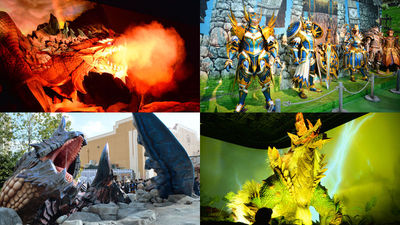 USJ's Ride "Evangelion the Real 4D: 2.0" who fights with the apostle by getting on the Eva Unit 4 - GIGAZINE