I actually tried using an ad-hide browser "Opera developer" which was about 45% faster than Chrome + ad blocking function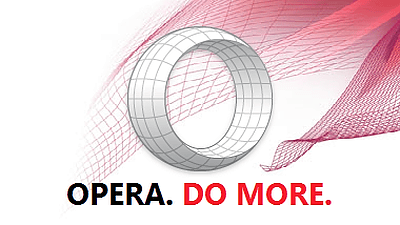 Browser that Opera has the ad blocking function as standardOpera developer"Has been released. Opera developer said that it is about 45% faster than Google's Chrome with "AdBlock Plus" extension, so I actually tried it.

Implement native ad blocker for faster browsing
http://www.opera.com/blogs/japan/2016/03/native-ad-blocking-feature-opera-for-computers/

Web developer - Opera
https://www.opera.com/ja/developer

According to Opera, the advertisement is slowing the loading of the web page, resulting in the situation that the number of users of the advertisement blocking software is increased as a result. Opera acknowledged the importance of online advertising for brands and advertisers, thought that "advertising should be reborn lightweight and fast", and released Opera developer as a tool to solve "problems caused by heavy advertisements".

To use Opera developer,download pageOpen, and click "Download".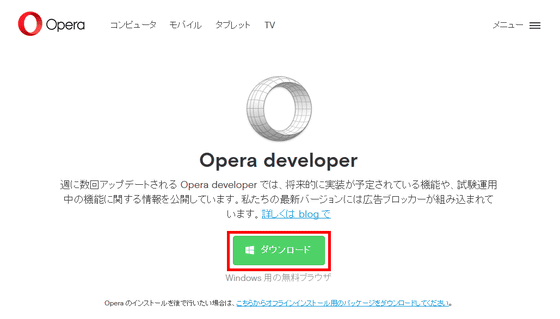 Since the download did not start automatically, please click "Please try again".




When the window starts up, click "Save file".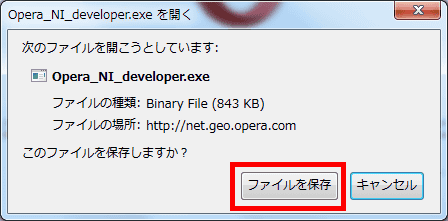 When the download is finished, start the installer of Opera developer.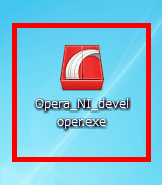 Click "Allow and install".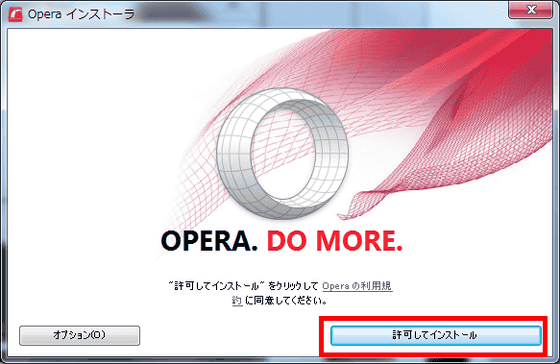 Downloading is done ......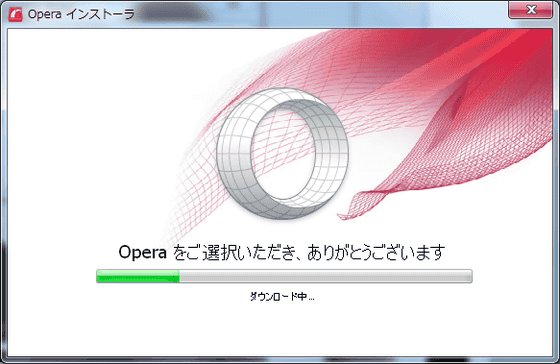 Opera developer will launch after installation. On the home screen, the famous service is displayed in the form of a card, and below it the news is displayed in the form of a card.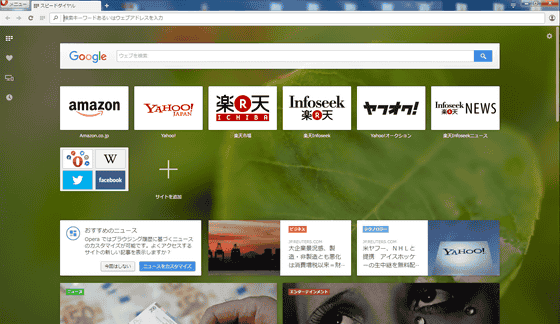 Since the ad blocking function of Opera developer is "disabled" by default, open the menu from the upper left of the browser and click "Settings".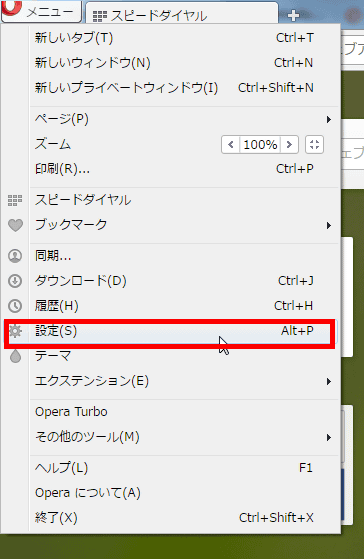 Check "Block ads and browse the internet three times faster" at the bottom of the setting screen. If you click "Manage exception" ...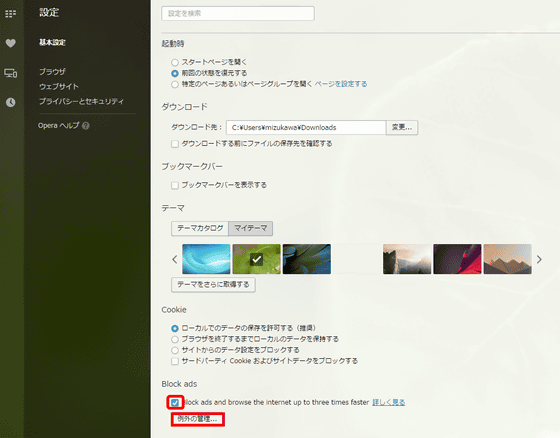 A list of websites that display ads even when ads are blocked is displayed. This list is freely editable, delete some sites used for testing ad blocking function from the list and click "Finish" at the end.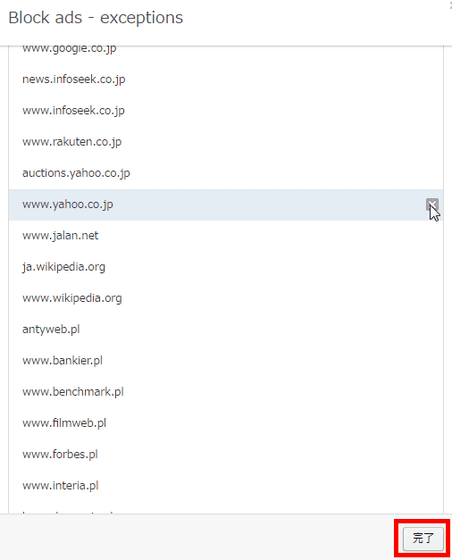 With ad block on Yahoo! When opening it it is like this. Click on the icon of the shield displayed at the far right of the address bar ......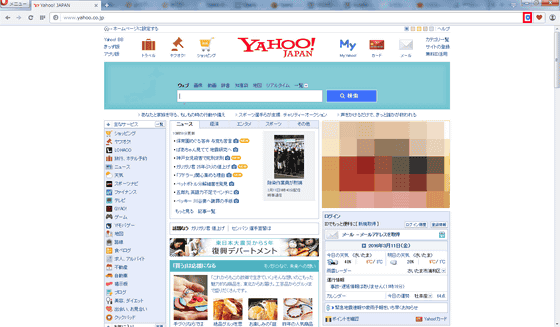 You can check the details of ad block. I was blocking two ads. If you click "Speed ​​test: with and without ads" at the bottom ... ...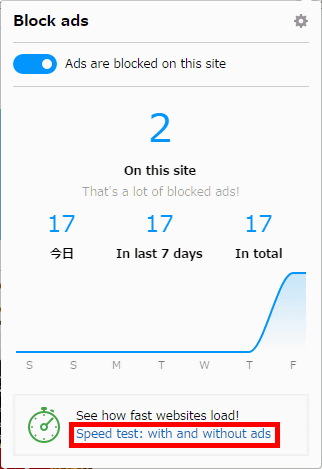 Speed ​​test can be done. Yahoo! Was 2.90 seconds when displaying advertisement, 1.57 seconds in case of non-display, and 46% faster when hidden.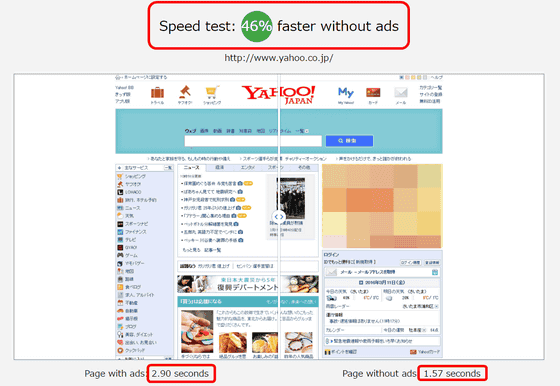 Next time I tried it in Rakuten Ichiba.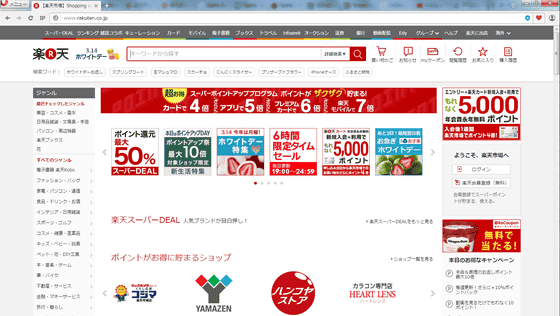 The number of ads blocked on Rakuten Ichiba's top page is 14 pieces.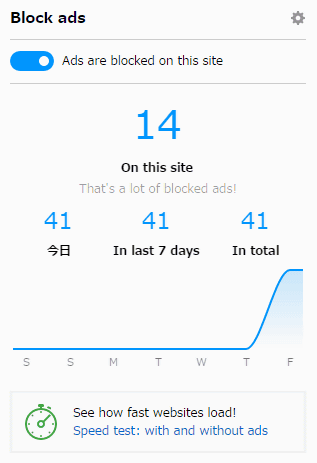 The speed test resulted in 14% faster when displaying advertisements than non-display.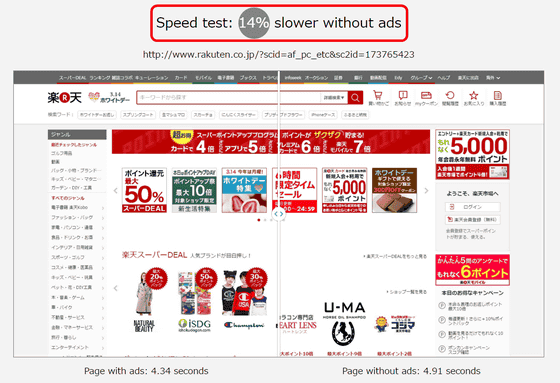 America's Yahoo! As a result of verification, the number of blocked ads is 8.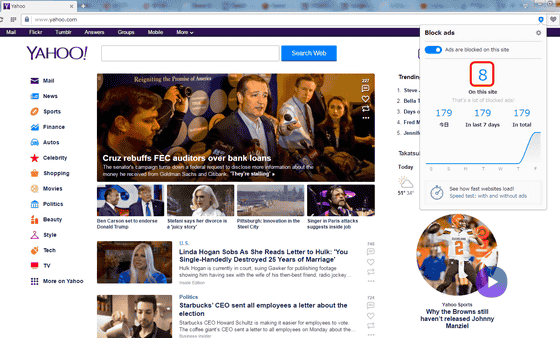 The hidden one was 53% faster than the displayed one.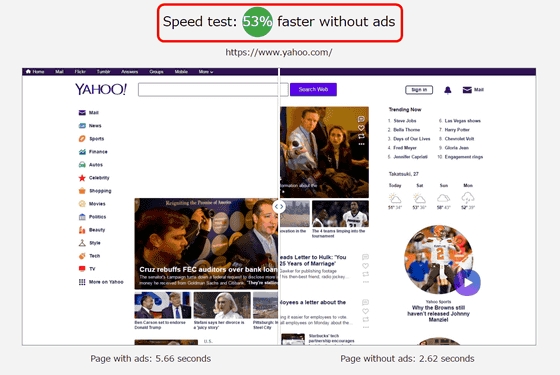 I verified it on various websites and found it to be faster in most cases. next,Hide articles for non advertised usersI looked at the article at The New York Times (New York Times). I've blocked ads with features of Opera developer, but I can browse articles without problems and blocked 26 ads.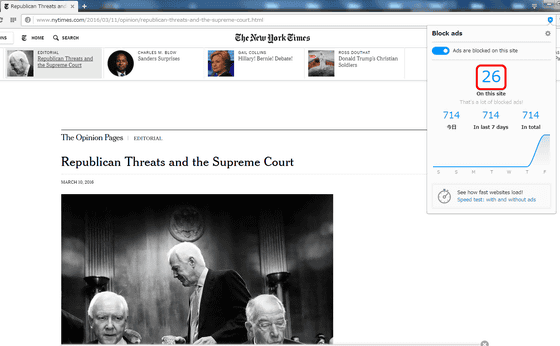 In the speed test, it turned out that it was 74% faster when hidden.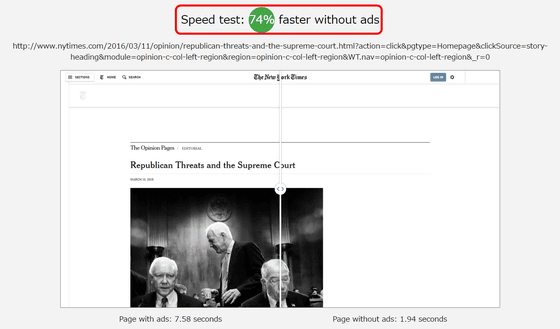 Like the New York Times, I tried it with Wired, which made ad blocking users invisible to articles, and it was able to be viewed without problems. 21 blocked ads.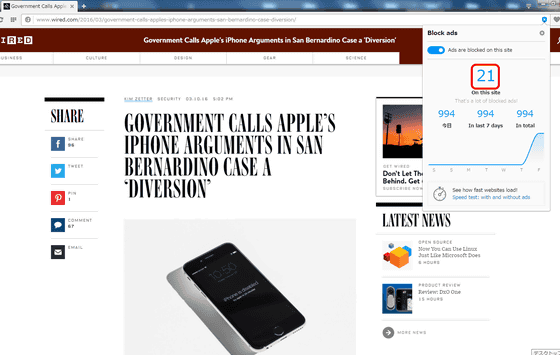 In the speed test, it turned out that it was 56% faster when hidden.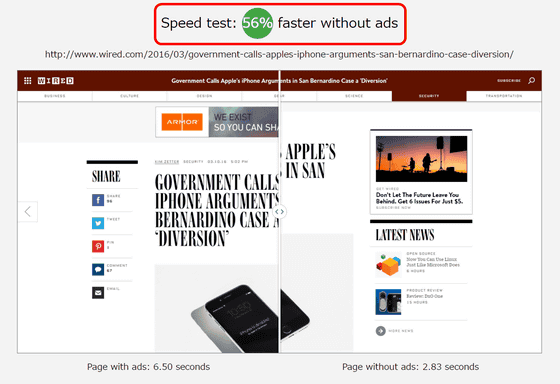 With the advent of Opera developer, brands and advertisers are concerned whether they will begin to respond to lightweight advertisement display. Opera is about 1.2 billion dollars (about 136 billion yen) from Chinese companiesAcquisitionWe announced that there was an offer of February 10, 2016.