"Cubetto" which can learn programming with a toy even in a 3 year old child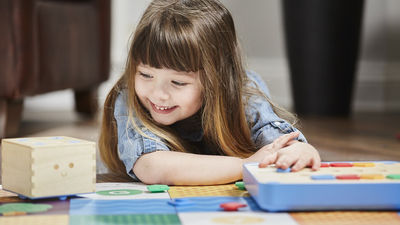 A code learning kit of age 3 years old and over which can understand the programming language using wooden toys is "Cubetto"is.

Cubetto - Hands on coding for ages 3 and up by Primo Toys - Kickstarter
https://www.kickstarter.com/projects/primotoys/cubetto-hands-on-coding-for-girls-and-boys-aged-3

You can see how to learn programming languages ​​at Cubetto by seeing the following movie.

Hands on coding for ages 3 and up - YouTube


"Cubetto" is a wooden, box-type robot that has a built-in motor that you can run with a program. In addition to the Cubetto main body, "board" and "block" different in color are included.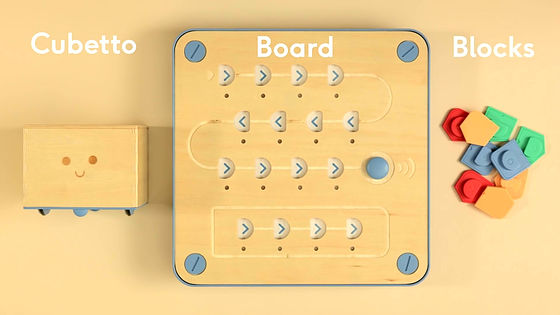 The green block represents "forward", the orange block "left turn", the red block "right turn", and the blue block "function".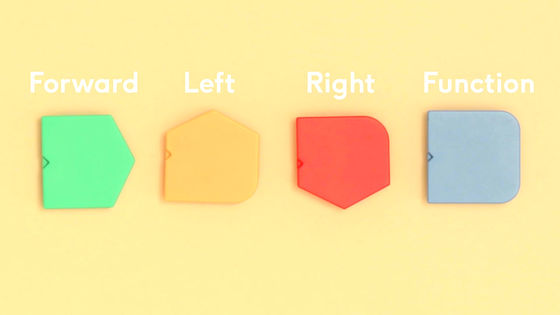 In addition, the kit has a "World Map" with squares and pictures. First place Cubetto on the world map ... ...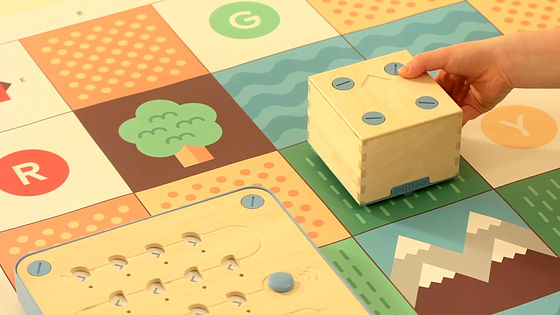 For example, I will decide the tree mass as "goal".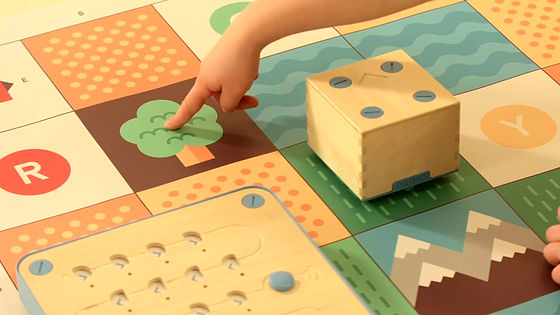 From here, the child will write a program to run Cubetto to the destination using various blocks.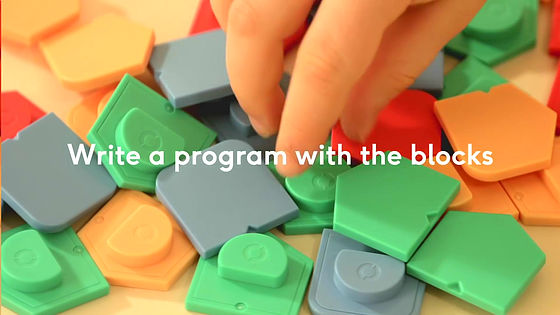 The board functions as "interface" or "command line" in programming, and the child thinks by himself and sets the block.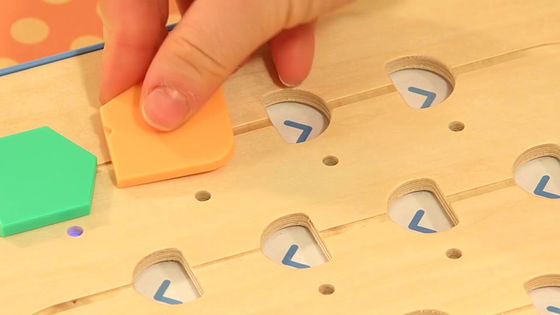 In the movie, three blocks of green (forward), orange (left turn) and green (forward) were set up. Pressing the switch on the board ... ...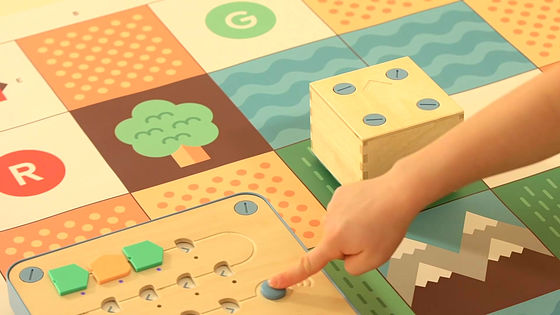 The block established by Cubetto starts moving in the direction indicated.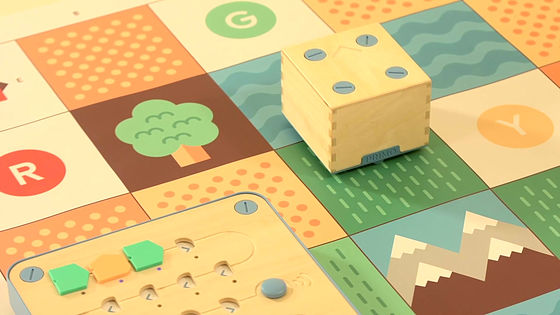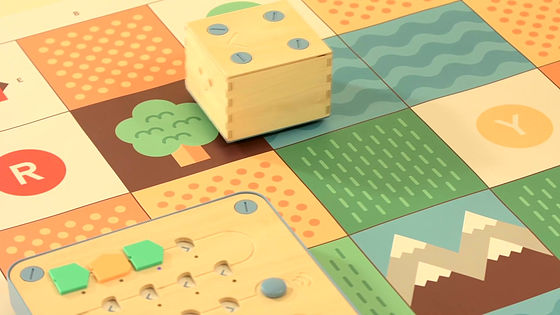 On the board, it is possible to install up to 12 blocks in "Main sequence (A)". Furthermore, by setting four blocks in the area of ​​subroutine (B), it is possible to activate a subroutine command at the position of the blue block placed on the main sequence, and it is programmable up to a slightly complicated movement .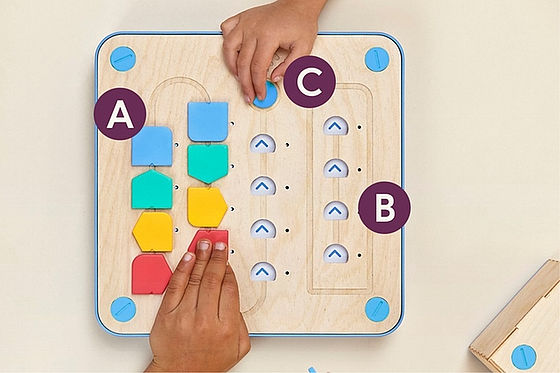 The idea of ​​"The robot moves according to the block that you put" is a kit that allows children to learn programming logic while playing happily.



CubettoAlso in 2013 KickstarterWe are recruiting equity investment and fulfilling commercialization, but this time we are seeking investment with Kickstarter newly with lower price than last time. At the time of article creation, about 175 dollars (about 20,000 yen) investment plan for early investors who can get 1 kit for Cubetto is about 140 frames remaining, after 195 dollars (about 22,000 yen) You can get the product with. The kit includes Cubetto Body · Board · Blocks 16 pieces (4 each color) · World Map (1 meter × 1 meter) · Instructions included.

Product shipping is planned around August 2016, shipping to Japan will cost a shipping fee of $ 40 (about 4500 yen) separately. The deadline of investment is 18:51 on April 7 th, 2016 (Thursday).

Cubetto - Hands on coding for ages 3 and up by Primo Toys - Kickstarter
https://www.kickstarter.com/projects/primotoys/cubetto-hands-on-coding-for-girls-and-boys-aged-3